This post is also available in: Hebrew
I read somewhere that we (people) are never really focused (or happy about) on the here and now, as we always seem to be busy thinking about our next move.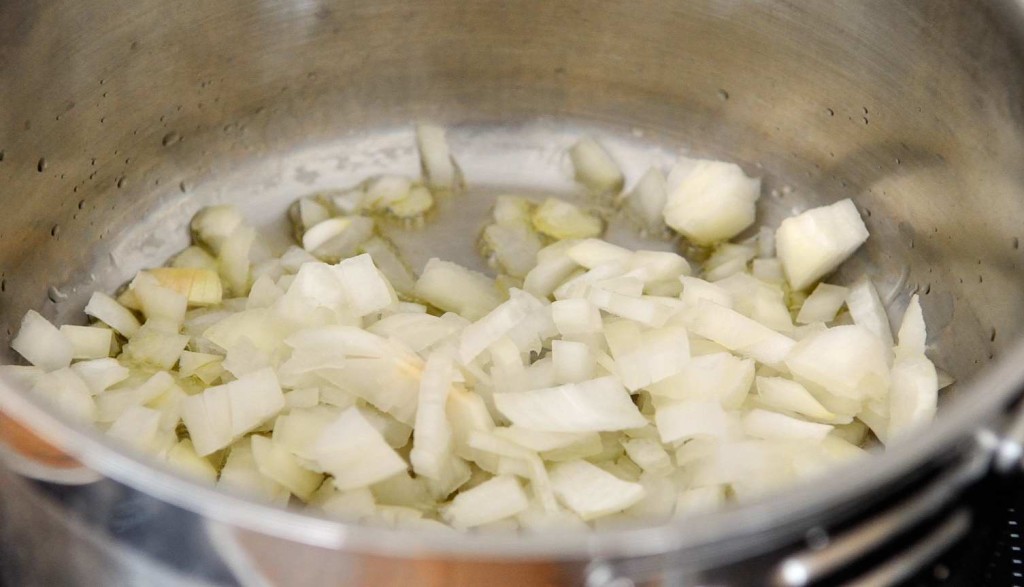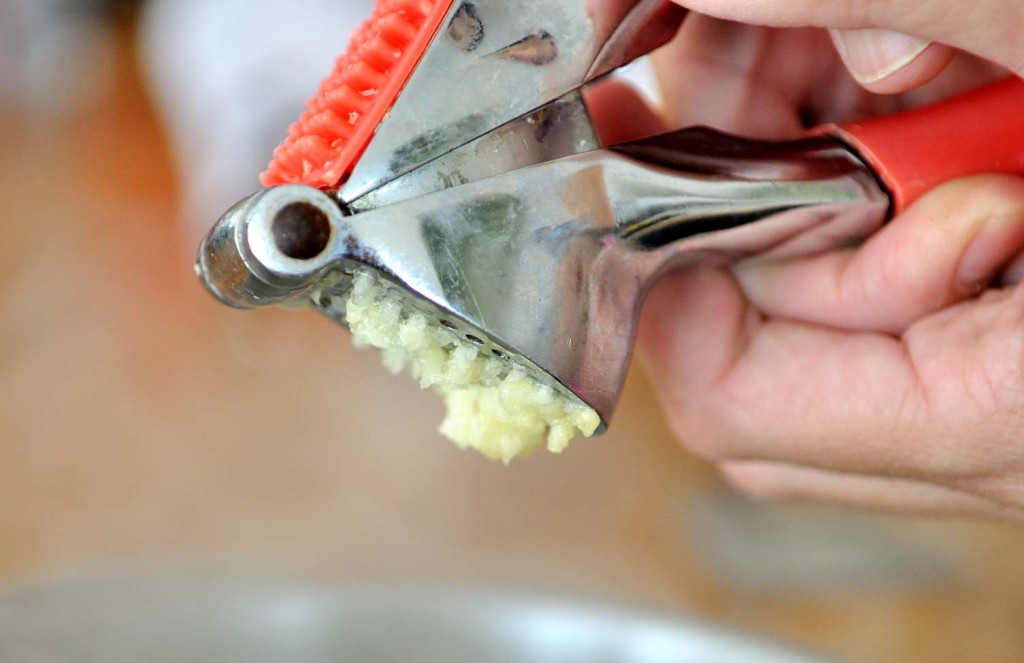 For example, say you want to go to a concert, so when you are getting dressed and setup you just want to finish and be in the car already, when you are in the car you just want to get to the concert hall already, when you get there you want to find your seat, then you just want the show to start already, when a song starts playing your mind usually wonders off to "what will be the next song?", and at some point you just want to go home already.. You get the drift.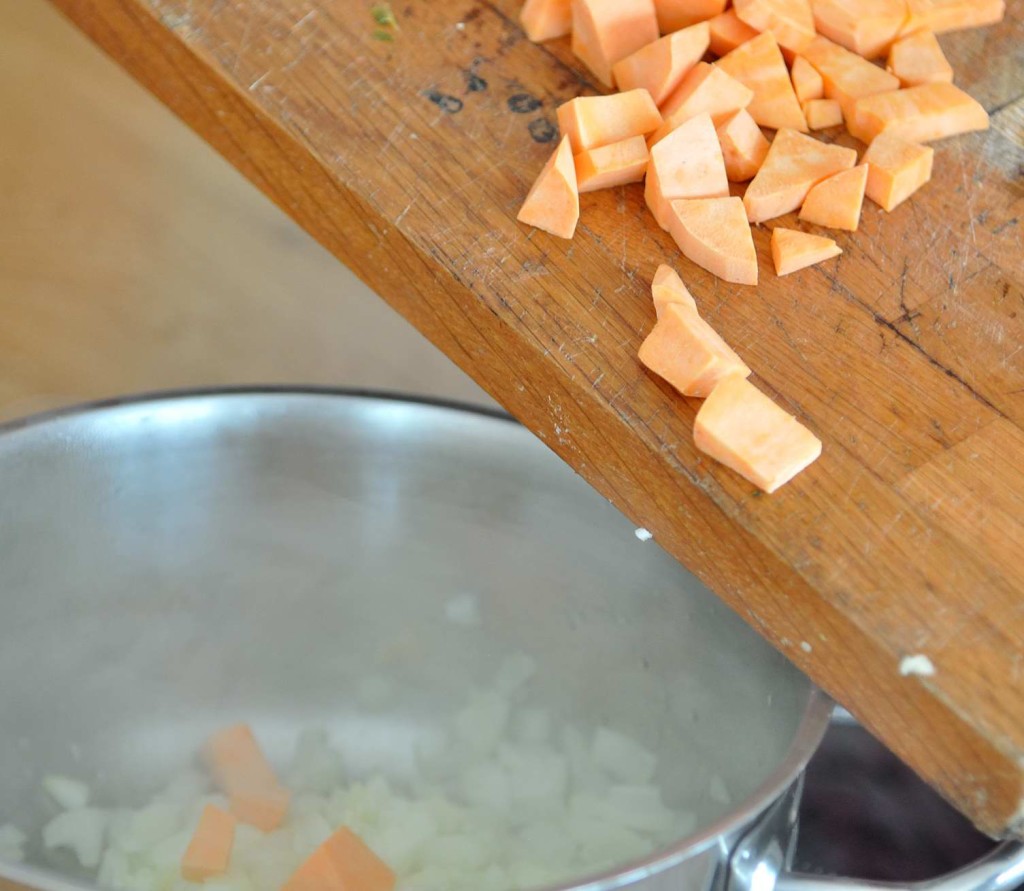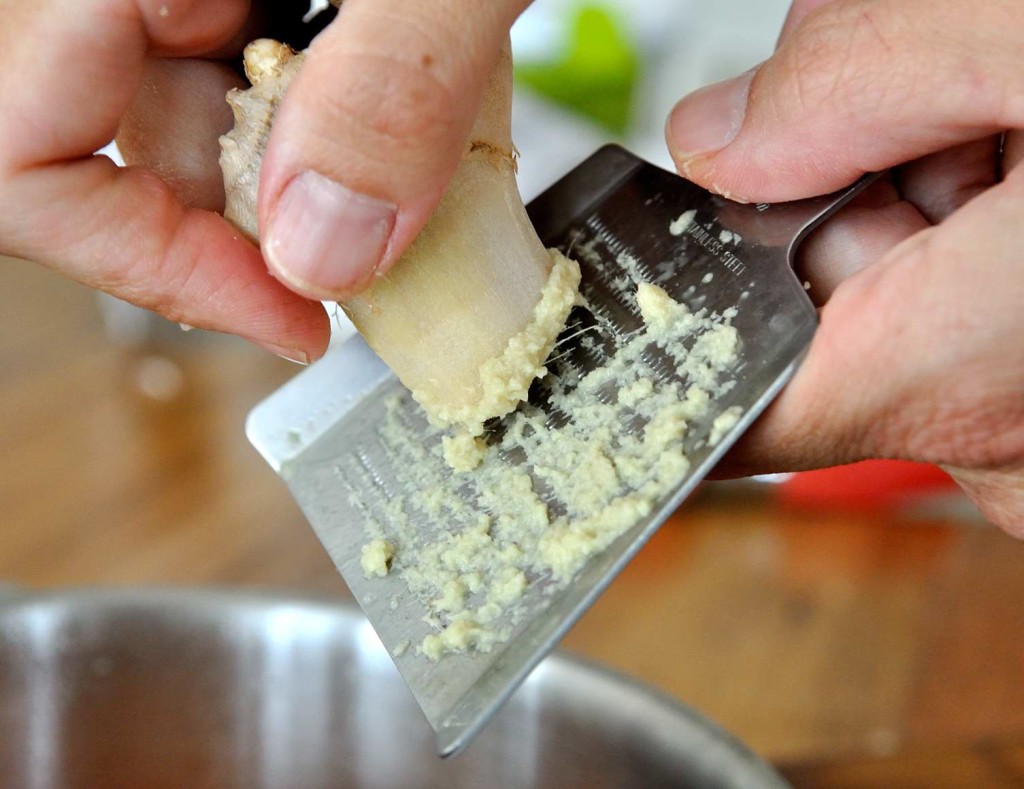 It bothered me a lot, since I've noticed it's true. It must be a reasonable mechanism that makes us always consider our next actions, and plan them accordingly, but still, it means that we don't have any moment of real peace and quiet in any given time. Ever since I've read that, I try to keep it at the back of my mind, and find opportunities to be happy and focus on exactly what i'm doing at the moment, even looking at car rides as a the goal rather than the means to it. So today, when I picked up my first born girl from daycare, even though I arrived there with our car, I spontaneously decided we'd walk back home, as it was such a pretty day outside. And on our way, I didn't focus on when we'll get home already, rather I focused on the way itself, and I focused on my daughter, so we jumped inside each and every paddle on our way, and we walked on the sides of the pavements, and she told me so many interesting stories and asked so many crazy philosophical questions, such that only 4 year olds can ask, and it was so much fun, just being completely there, on our way home.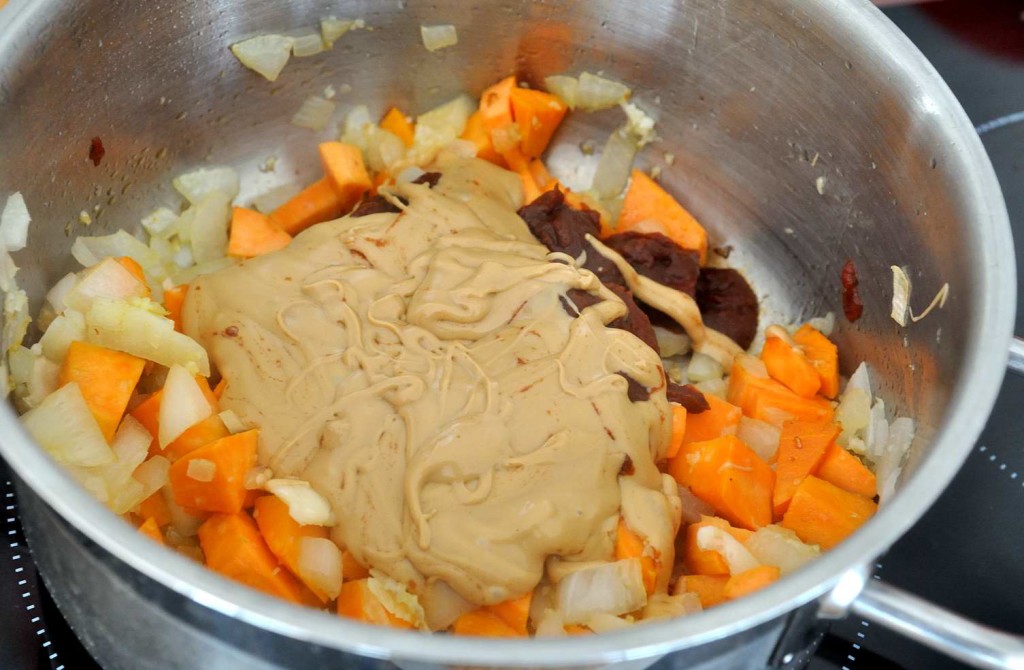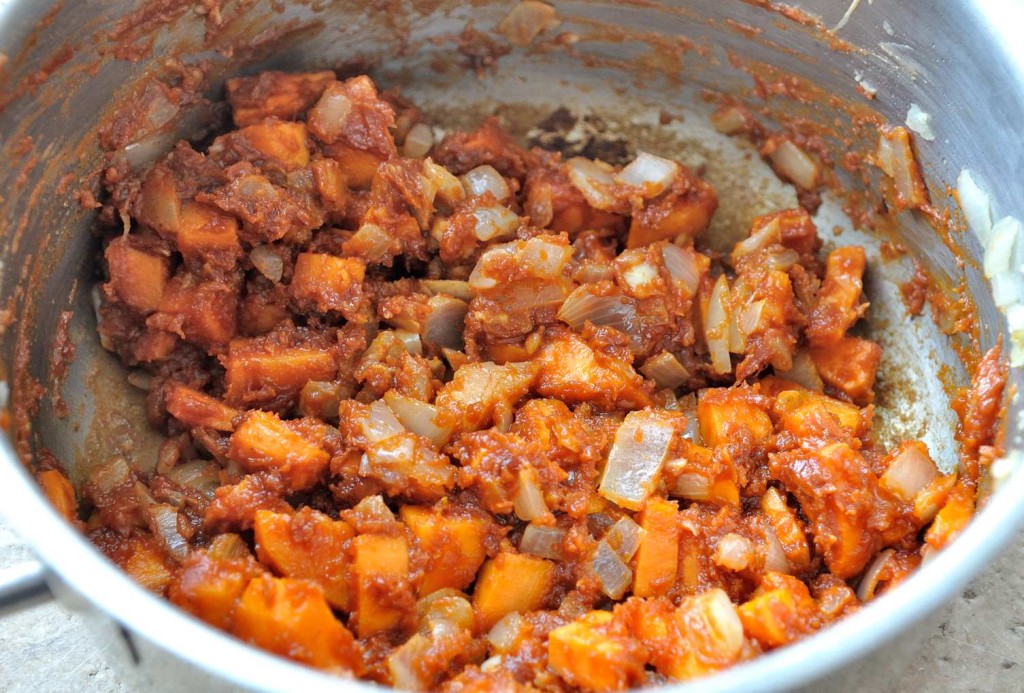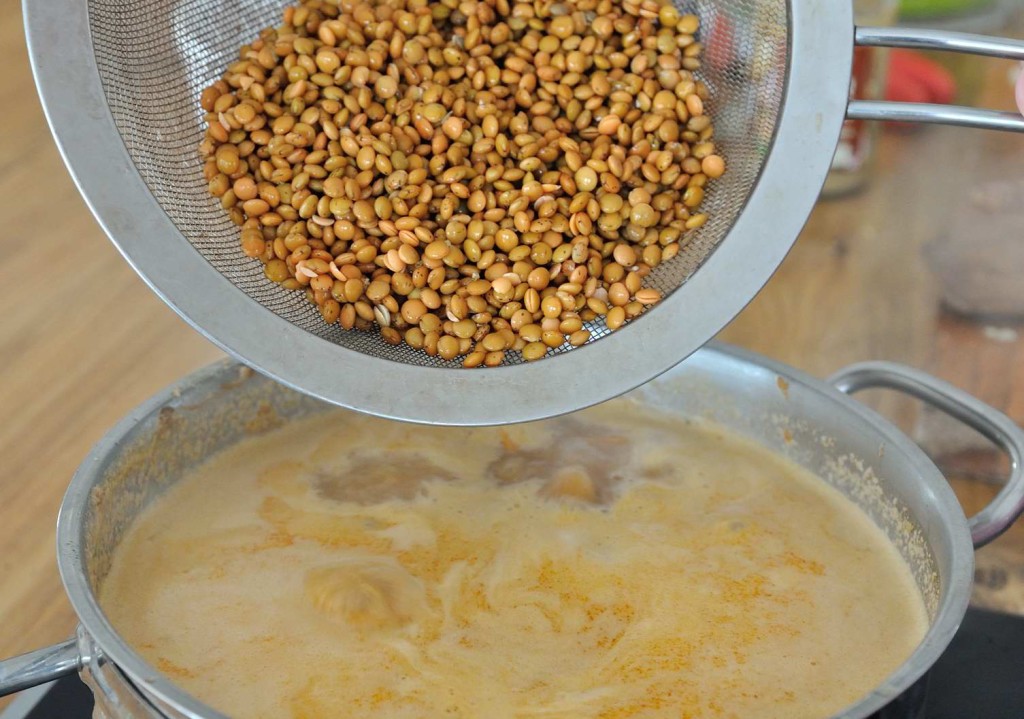 So another area where it is important for me to focus on the here and now is during meals. Instead of thinking about finishing, organizing the table, washing the dishes, wash the girls and put them to bed (it it's dinner), I really do my best to stop, and enjoy the meal itself. On top of the conversation and the company, just paying attention to each and every bite, and enjoy the simple yet so good experience we take for granted and perform automatically usually (By the way its fun also if you eat alone or only with your spouse obviously).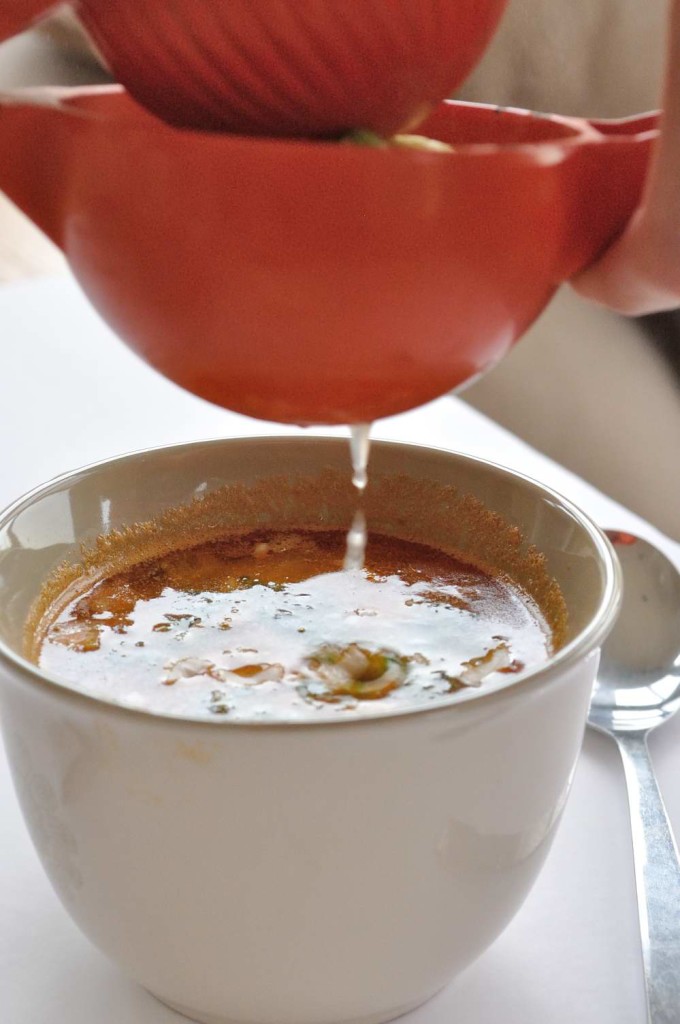 This soup, is perfect for this cause. Cliche' as it may sound, there's nothing like sipping a hot soup next to a window pane full of rain drops and focusing on this exact moment. One of the best, I tell ya. This is a soup I ran into here, and since then changed it much to fit more to my taste (the lentils I've added enrich the taste, the texture and add protein.. And the pesto is just perfect here).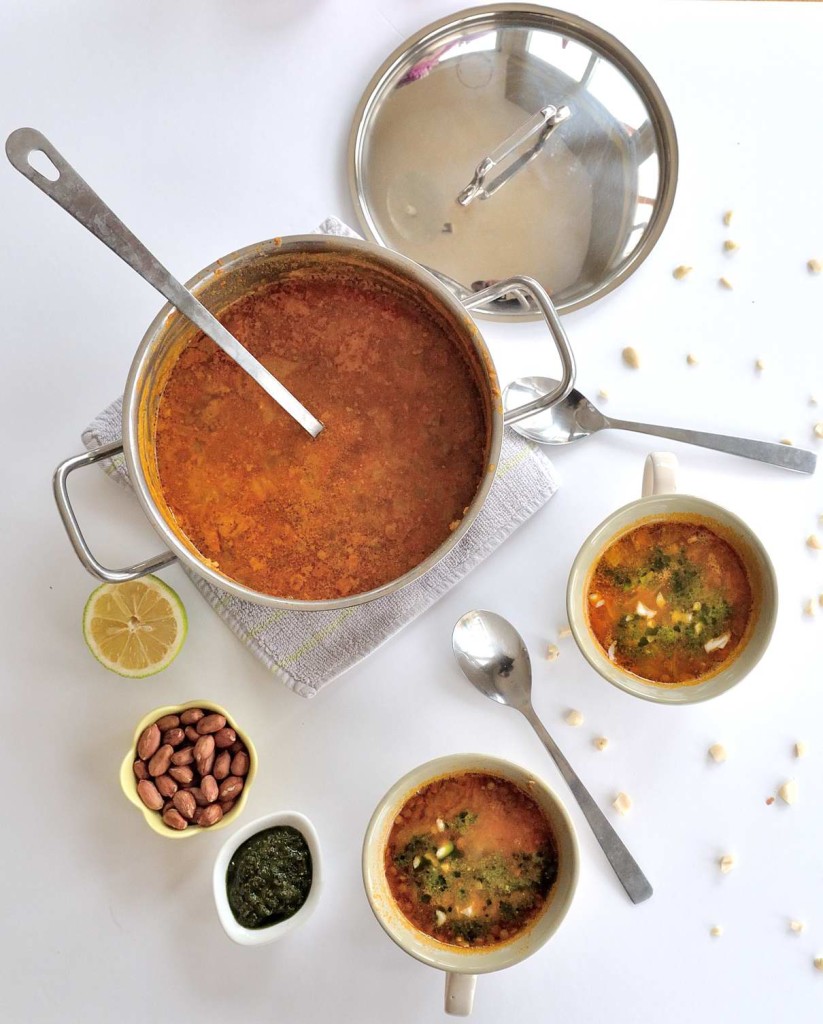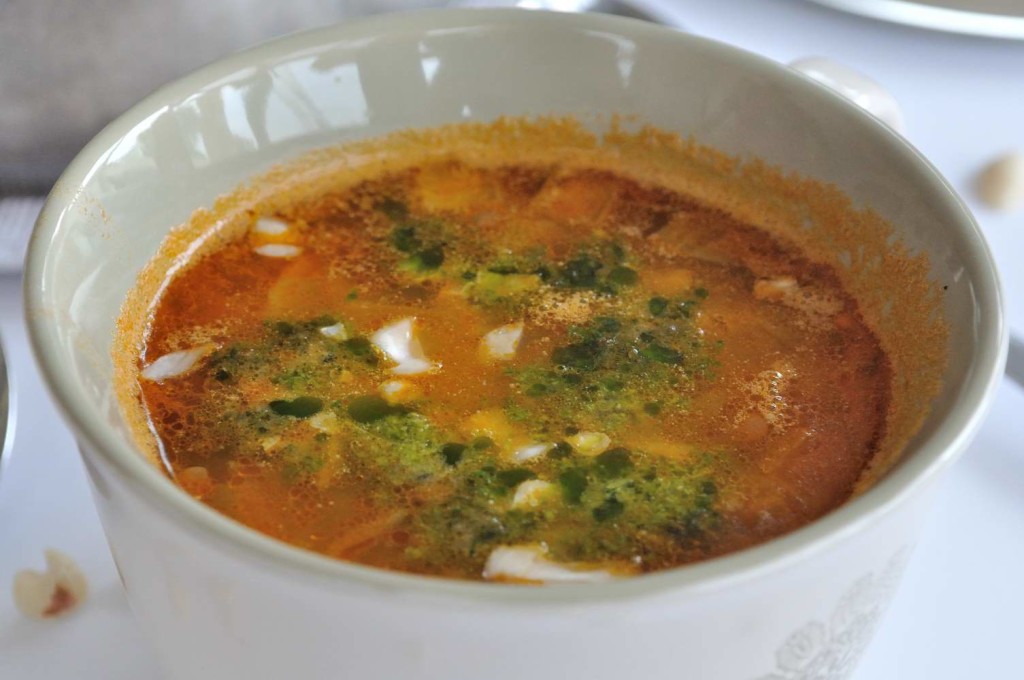 You can sub the brown lentils with green ones if you wish, they'll work the same way. You could also sub for red lentils but then they'll need less cooking time (about 15 minutes from when you put them it) and their texture will be mush softer.
The pesto is only a recommendation, but really takes it to the next level. And about the vegetable broth, I recommend you make a big batch every once in a while and keep them in measured amounts in the freezer, this way you can always grab some out when needed, it always enriches soups. If you don't have at the moment, use water instead.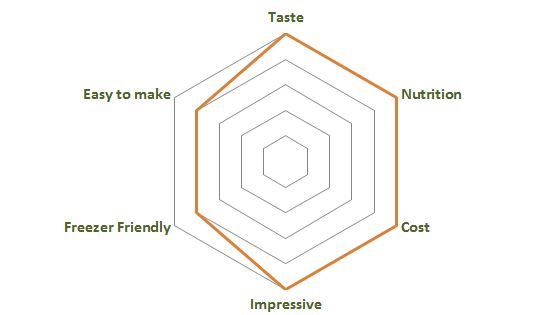 African Peanut Soup
Rich, tasty and nourishing peanut soup, with sweet potato and lentils
Ingredients
1 onion (plus a bit of cooking oil)
4 garlic cloves, minced
1 tea spoon minced ginger
1 medium sweet potato
100 g tomato paste
½ cup natural peanut butter
6 cups vegetable broth (or water)
1 tea spoon cumin
1 tea spoon salt
½ cup brown or green lentils
For serving: pesto and fresh lemon juice
Instructions
Dice the onion and cube the sweet potato.
Warm up a large pot with 3 able spoons of oil and add the onions. Reduce the heat and cook for about 5 minutes. Add in the 4 garlic cloves, and keep stirring for about 2 more minutes.
Add in the ginger, and add the sweet potato cubes.
Add the tomato paste (100 g) and the ½ cup peanut butter and stir well until it's well combined (it will be thick and pasty).
Add the 6 cups vegetable broth (or water), 1 tea spoon cumin and 1 tea spoon salt and mix. Bring to a boil, then reduce the heat and add in ½ cup lentils and cook for 30 more minutes or until the lentils are chewy but not too soft (if you happen to have soaked the lentils before the cooking time will likely take about 15-20 more minutes).
Serve with one table spoon of pesto and just a squeeze of fresh lemon (or lime) juice.
P.S.
If you liked this and want to be updated with new recipes, Like VeganHightechMom on Facebook or register to get updates via email (This is mostly recommended as it is the only way to ensure you'll receive the recipes. And check your spam or "Promotions" tabs, as these email might end up there sometimes).
Moran