This post is also available in: Hebrew
One of the nicest things about vegetable patties is that they can be so varied. If you make a habit of soaking different kinds of legumes then you should always have the base for your next vegetable patties ready at hand. If you want to take it to the next level, you can sprout the soaked legumes (which is much simpler than it may sound), and then you gain the benefit of the extra nutritional values.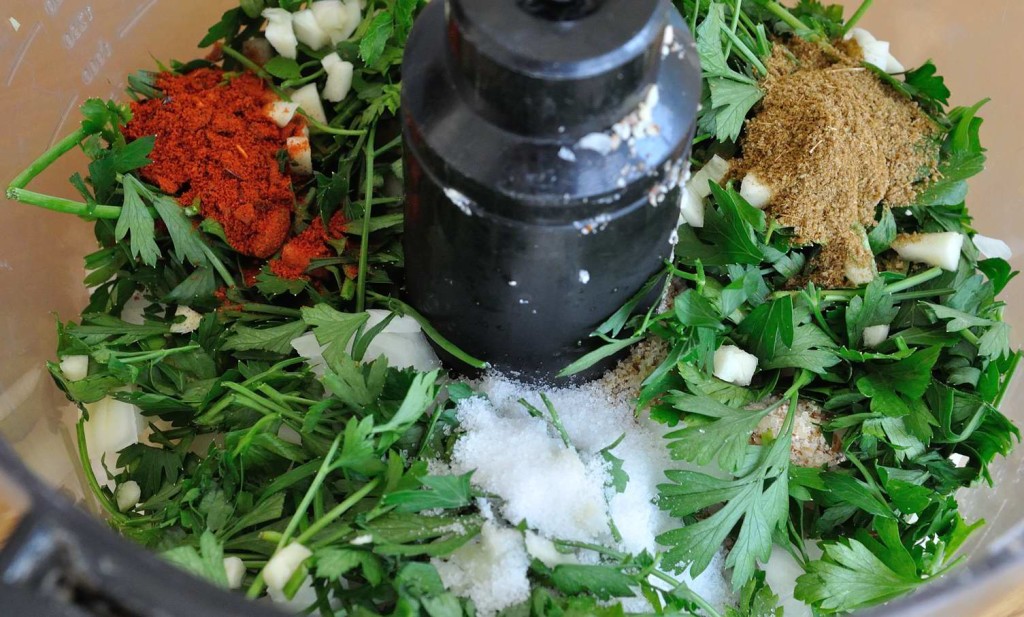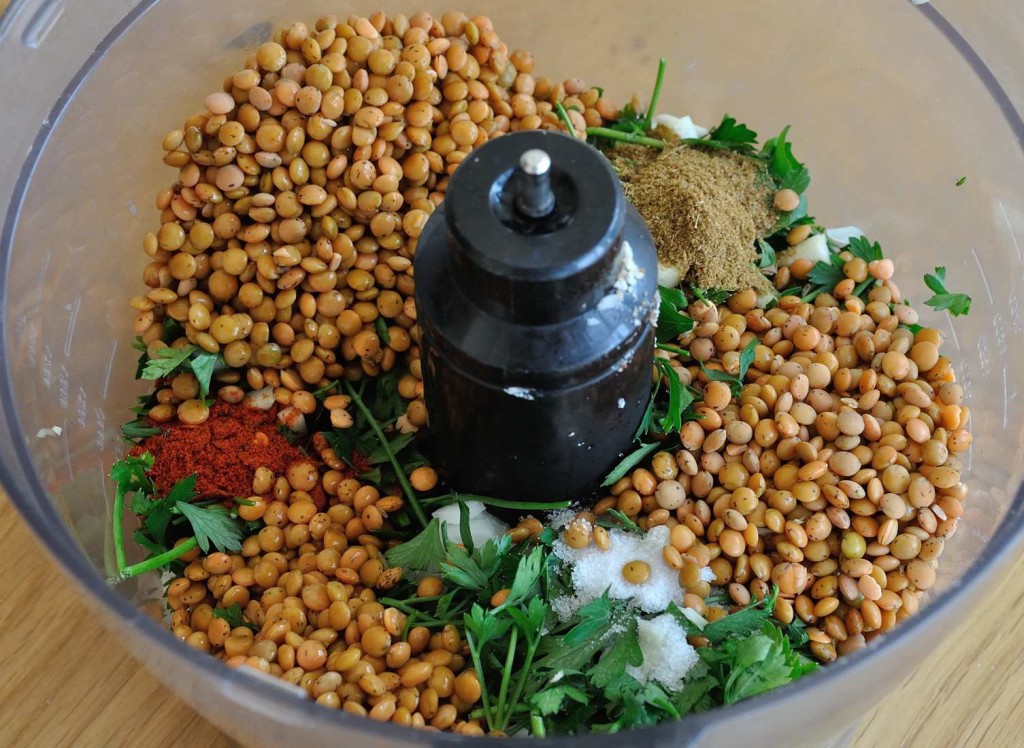 For the patties recipe I'm sharing today, you can use either brown or green lentils, personally I prefer how the green lentils patties turn out, texture wise, however they are both great options, taste wise. The pictures use half brown and half green.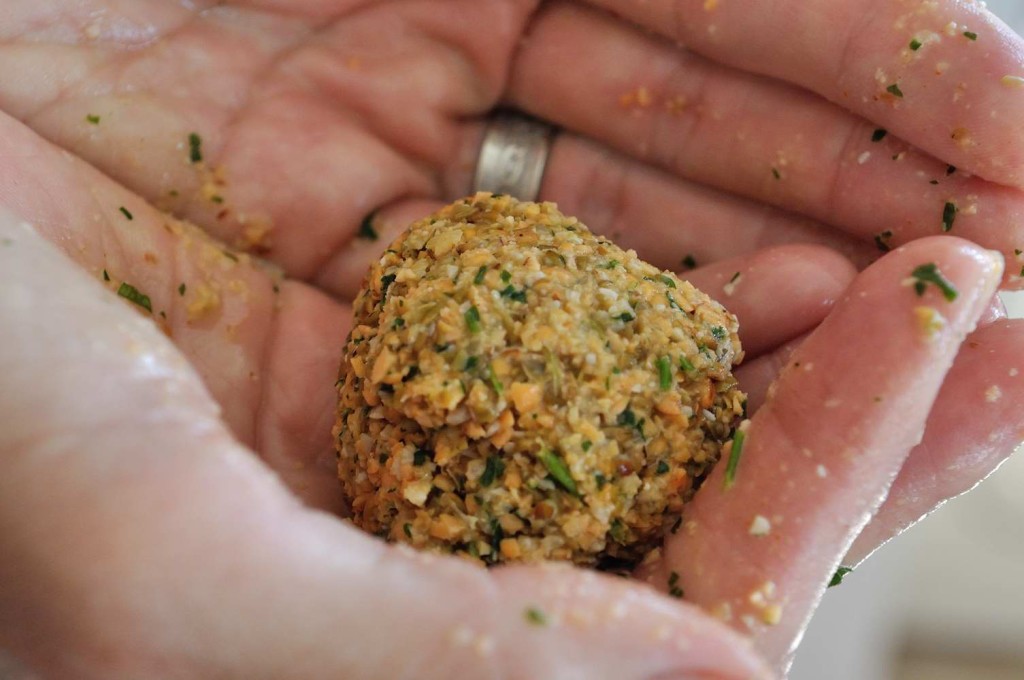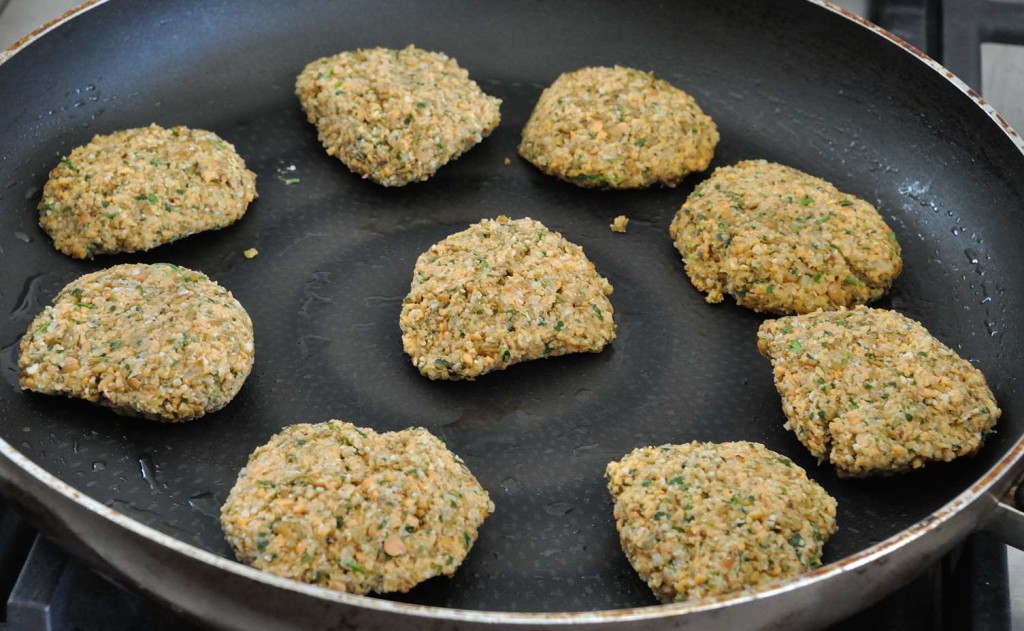 The "secret" for patties that stick well (which I learned from Ori Shavit), is to use soaked, rather than cooked lentils. When you soak and then puree them the starch (that otherwise would have been lost in the cooking water) is released and helps the patties stick.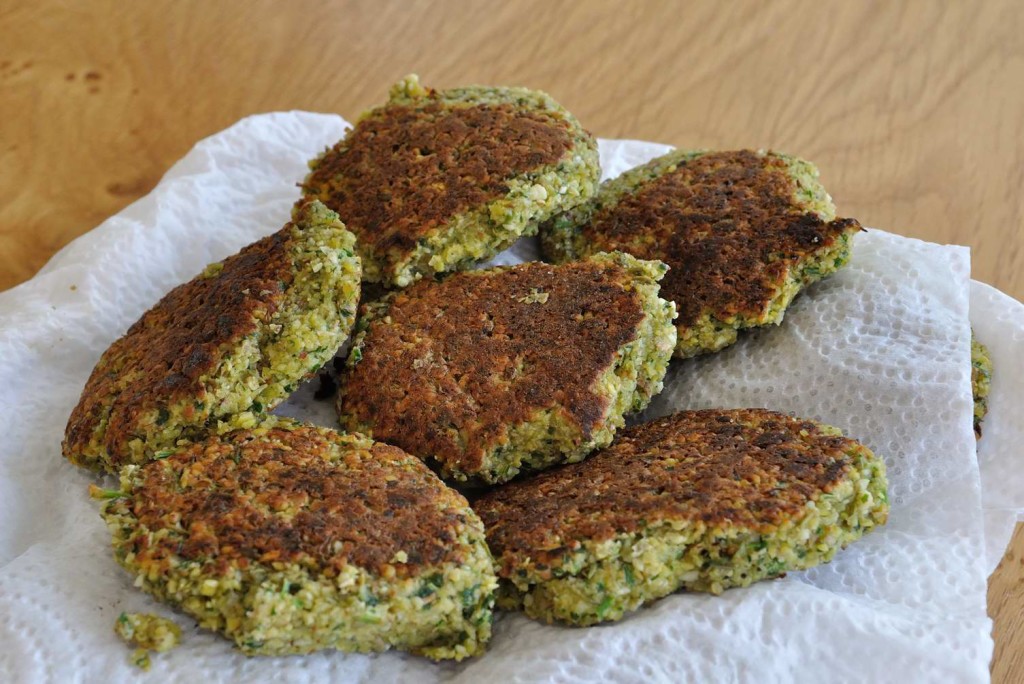 The other thing that's nice about these patties is the fact that they are gluten free (a nice variety for some of us and a necessity for others), while not requiring to get off and look for special kinds of flours, simply grind some almonds in your coffee/herb grinder, or use your food processor for that.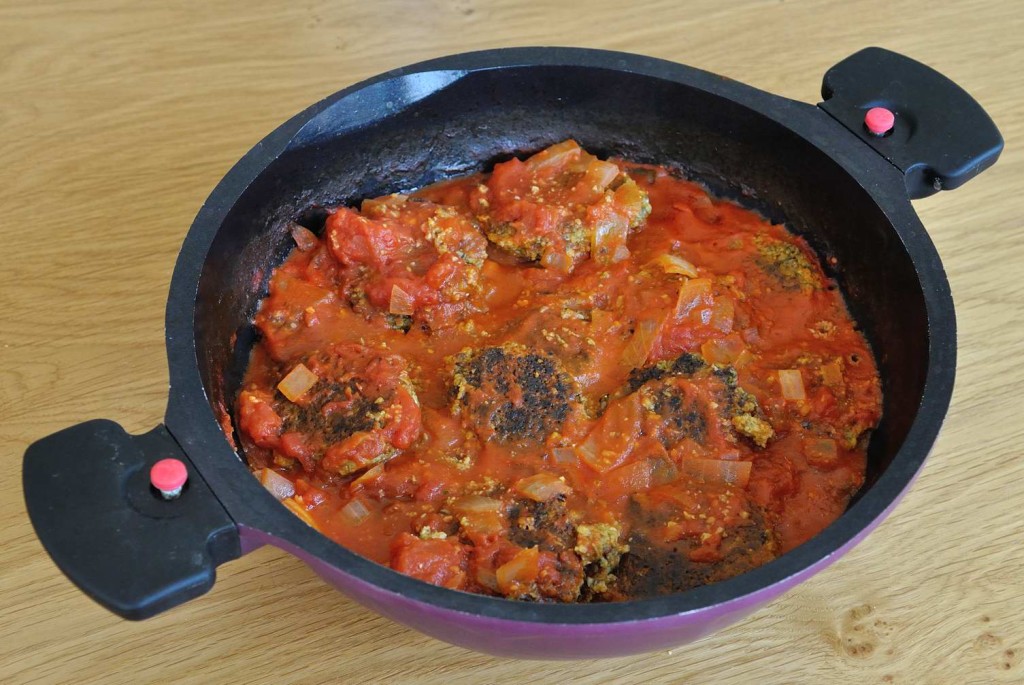 This recipe is part of a special vegan Rosh Hashana (Jewish New Year) dinner menu I made Along with a blogger friend, so if you are interested in butternut squash gnocchi, hemp seed tabouli, peppers quiche and more, hop on here to check out the full dinner menu.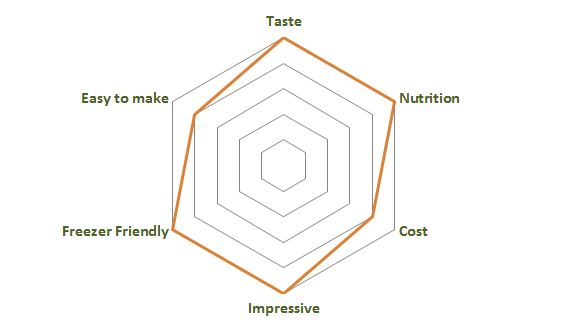 Almond Lentils patties in tomato gravy (Gluten Free)
Tasty, gluten free almond lentils patties in thick tomatoes gravy
Ingredients
For the patties:
1 cup either green or brown lentils
½ cup raw almonds
½ batch parsley
1 onion, diced
1 garlic head
1 garlic clove, minced
3 table spoons olive oil (plus 2 more for frying)
1 tea spoon cumin
1 tea spoon smoked paprika
2 tea spoons salt
For the gravy:
1 onion, finely diced
2 table spoons olive oil
3 garlic cloves, minced
2 cans (400 grams each) of peeled tomatoes
1 cup water
Instructions
To make the patties:
Soak the lentils (1 cup) in water for at least 12 hours.
Warm an oven to 200 C, place the garlic head (whole, as is) in the oven, and remove from the oven once a toothpick can go easily in (start checking after about 15 minutes).
After the garlic is soft enough and has cooled, cut the skin slightly around each clove and use your fingers to squeeze the roasted garlic cloves out of their skins.
Grind the almonds to flour in a coffee/herb machine, or a food processor.
Rinse the soaked lentils, place all patties ingredients in a food processor and process until well blended and pureed (should take about a minute or two).
Use your hands (see picture above) to form the patties (it is easier if your hands are slightly wet).
Place the 2 extra table spoons olive oil in a skillet, and heat it over medium heat. Once hot, add the patties and press gently using a spatula. Brown for about 3 minutes, turning down heat if they brown too quickly. Gently flip the patties, and brown for about 3 more minutes.
Remove from pan and repeat until all patties are cooked, adding olive oil as needed.
To make the gravy:
Place a big pot over medium heat and add 2 table spoons olive oil. When warm enough add the diced onion along with a pinch of salt. Fry while stirring occasionally for 2-3 minutes.
Add the content of the 2 cans of peeled tomatoes, and squash the tomatoes using your spatula gently into the skillet. Cook for 1 minutes, then add 1 cup of water. Bring to a boil and reduce the heat.
Cook 5 more minutes to reduce the liquids, then add the patties (carefully), creating 2 layers.
Cook a few more minutes, until the gray has thickened enough, and remove from heat.
Serve warm.
These keep well in the fridge for a few days, or in the freezer for longer periods of time.
P.S.
If you likes this and want to be updated with new recipes, Like VeganHightechMom on Facebook or register to get updates via email (up on the right of the page).
Moran