This post is also available in: Hebrew
I've heard so much about Japan. Everyone say you must go there, it is an amazing country to visit, it is interesting, with fascinating culture, anyone will find something interesting there, there's nature, technology, kind people, what not. I've also heard it is expensive there, the trip is expensive and the stay is expensive. Thus, when I was offered to join a business trip to Japan a few years back of course I jumped on the opportunity. Even though I had a 10 months old baby at the time, it sounded like a one time opportunity thing, so with all of the difficulty of leaving her at home for a week, I went for it. That and more, I even traveled there a day early, so that I can have a day to spend in Tokyo before the work week starts, and finally understand what everyone are talking about when they say Japan. Fast forward to the end of the story, lets just say that even today I know more about Japan from what other people told me about it than from my own experience.. Like they say: life is what happens while you make plans. My trip wasn't exactly all I was looking forward to: as soon as I've arrived there I received an urgent call from our customer representative asking that we'll work during the weekend, so the first thing I had to tell the Israeli team members I met was that no touring around the city, we need to work (and boy, were they happy about that..). On the following days, we worked 14 hours a day, in a room with no window. So I didn't get to see a lot of Japan. I did get to experience some of the culture though, I learned that in a dining room of 500 employees only the 5 of us from Israel can be heard talking, I learned that they can sit 14 hours a day with their teammate and not say a word to each other, I learned that people stand in a line for the bus on the street even when there's no bus coming in the horizons, I learned that they really like Karaoke, I learned that after a 14 hour work day, if they drink some alcohol they become much more open folks..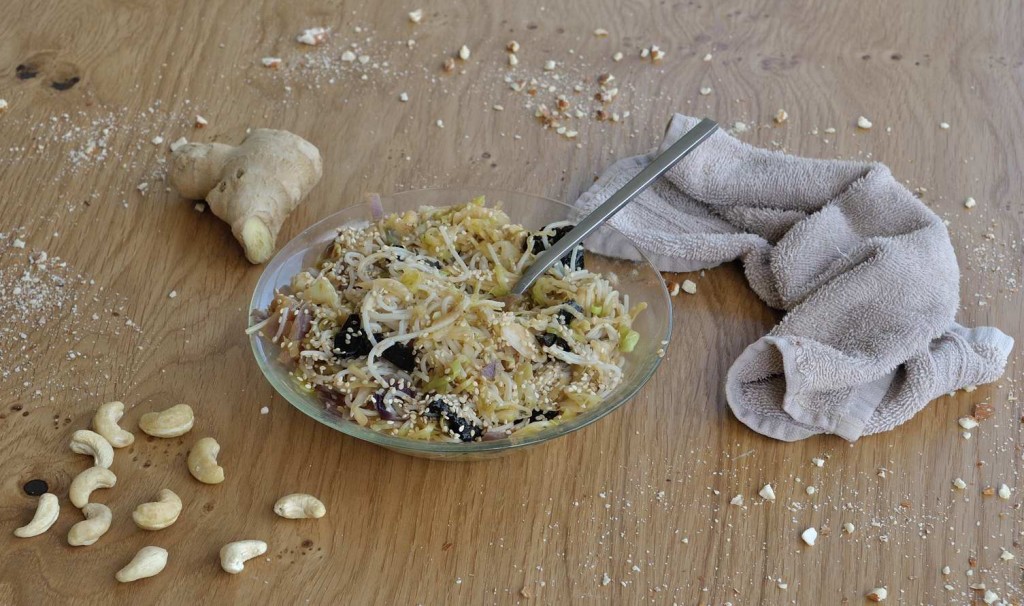 Anyhow, I don't regret I went. It was still a learning experience. What I remember from the food there is the vast usage of see weeds (and so many fresh fish, but that's irrelevant here..). Seaweed are a great source for protein. The nori is rich in vitamin A and vitamins B and is relatively low on sodium. In the noodles recipe i'm sharing today the nori seaweed, along with the ginger, give a twist to the taste, and adds an Asian style to it. You can use any type of noodles you have, but I would recommend rice noodles or bean noodles as they fit here the best.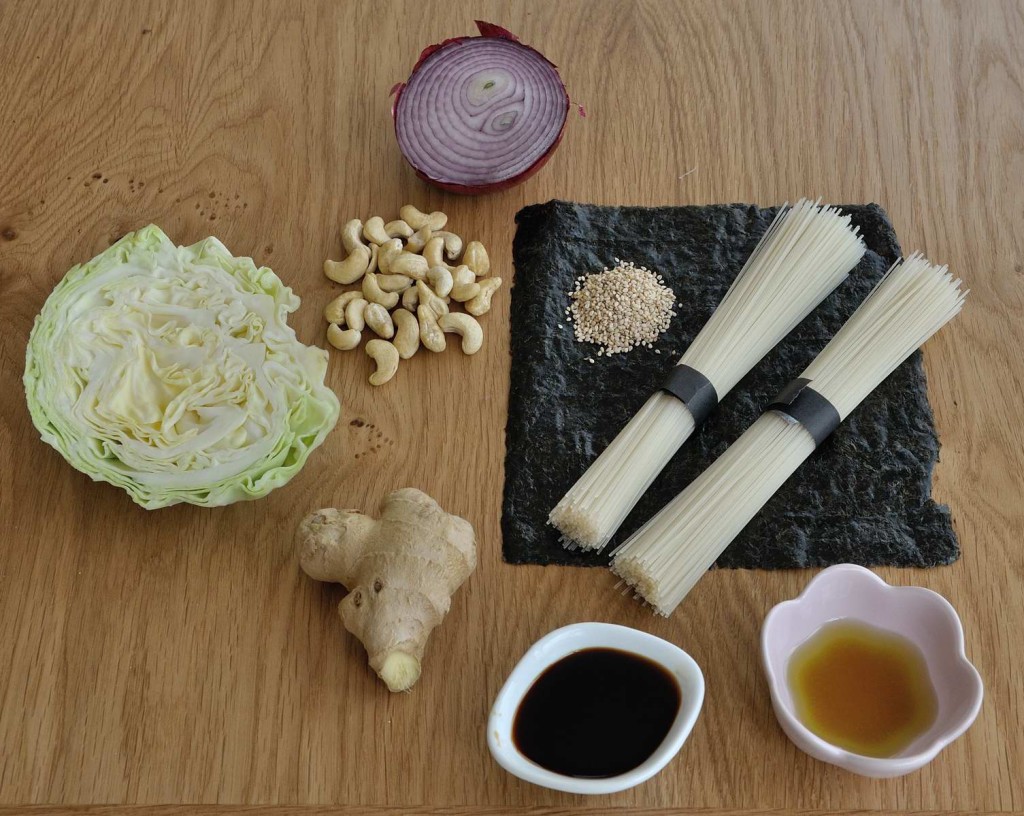 The Dishometer Rating: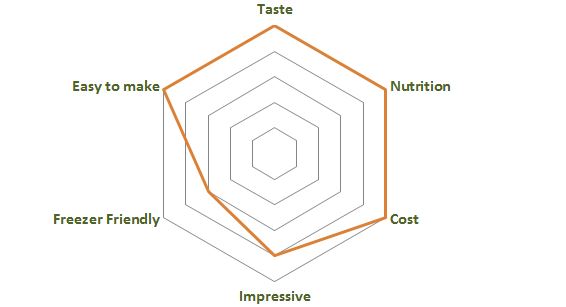 Asian style rice noodles, gluten free
Quick and easy rice noodles with an Asian twist
Ingredients
1 red onion
½ cabbage
1 package rice noodles (mine is 300 grams)
1 tbs olive oil
1 ts sesame oil
4 tbs soy sauce
2 tbs mirin
1 ts freshly grated ginger
½ nori seaweed
a handful of Cashews
a handful of sesame seeds
salt, to taste
Instructions
Cut one onion and half a cabbage into small pieces
Warm 1 tbs of olive oil and one ts of sesame oil in a pan, and add the onion and cabbage. Stir fry them while mixing from time to time
While the mixture is on the stove, cook your noodles according to instructions on the package (it varies from one manufacturer to the other, but is usually around 5 minutes of cooking)
After a minute, add the 4 tbs of soy sauce and 2 tbs of mirin, as well as the ginger onto the pan
Stir fry the onion and cabbage mixture for 3 minutes or so, and remove from heat. Mix in the noodles, the cashews and the sesame seeds, and mix