This post is also available in: Hebrew
This week the beets smiled at me at the vegetables store, and I had to make something purple.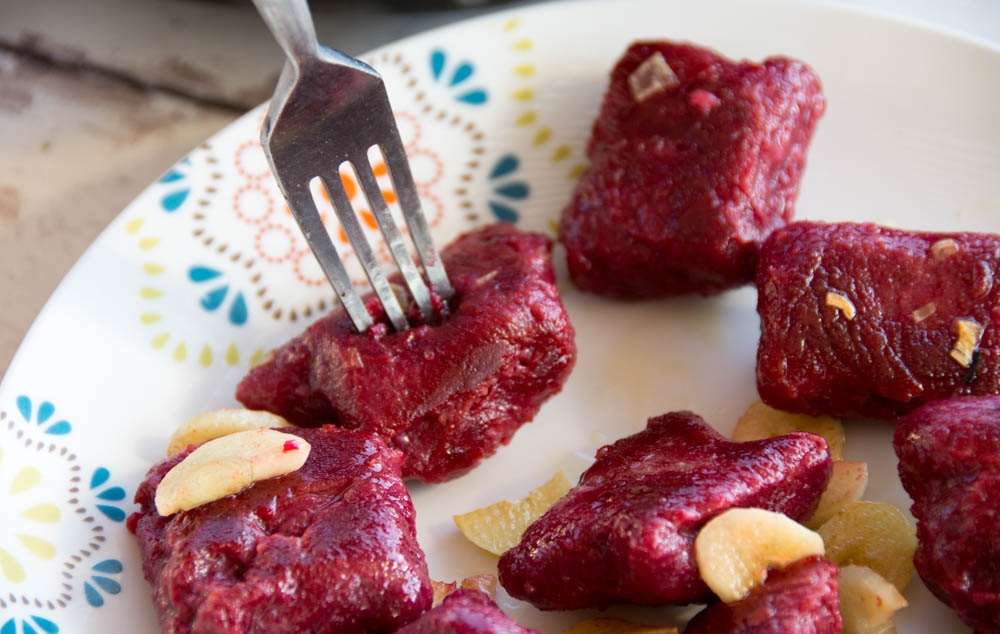 I am married to a Russian guy, so beets are a staple in our kitchen, ususally finished before we can make something with them.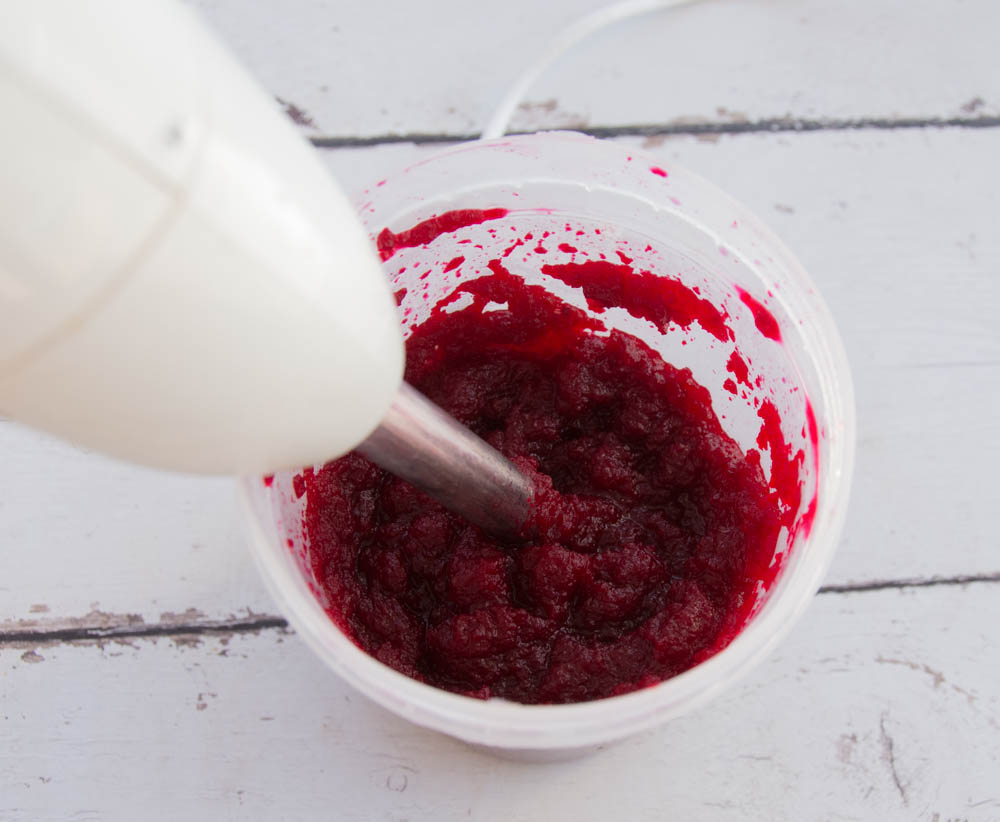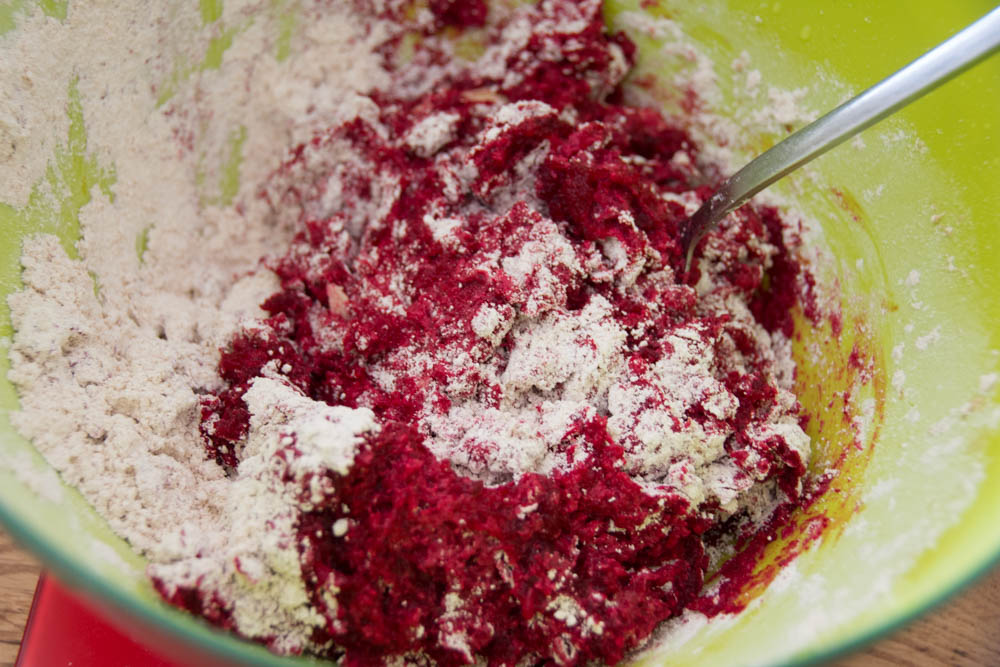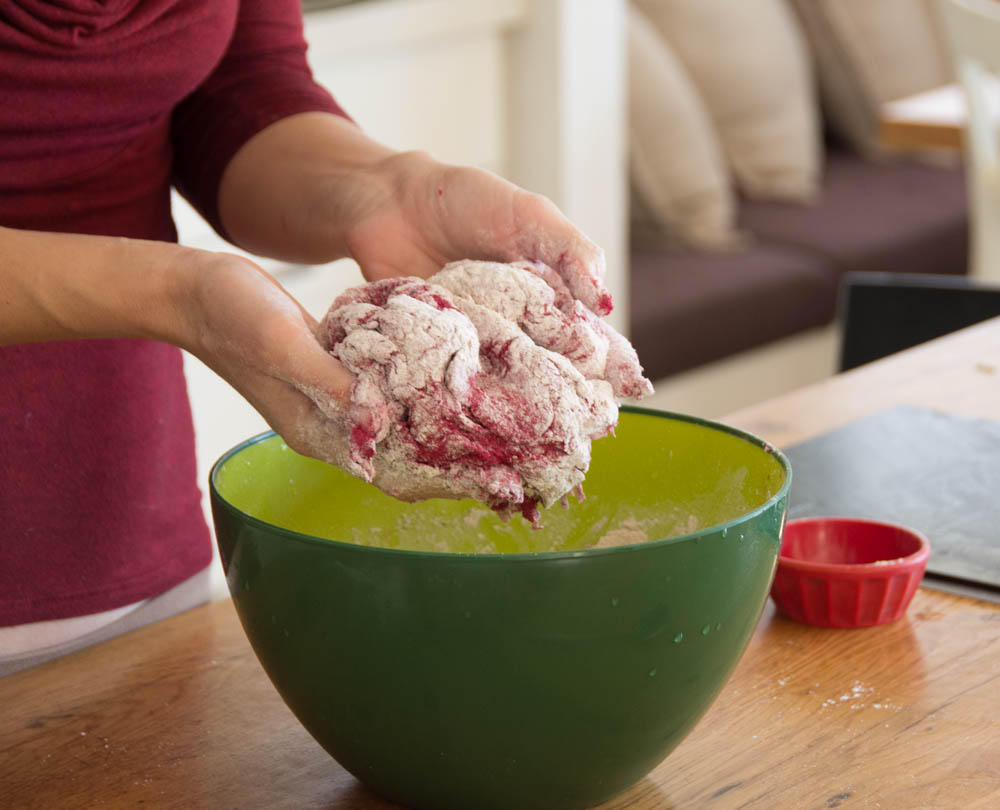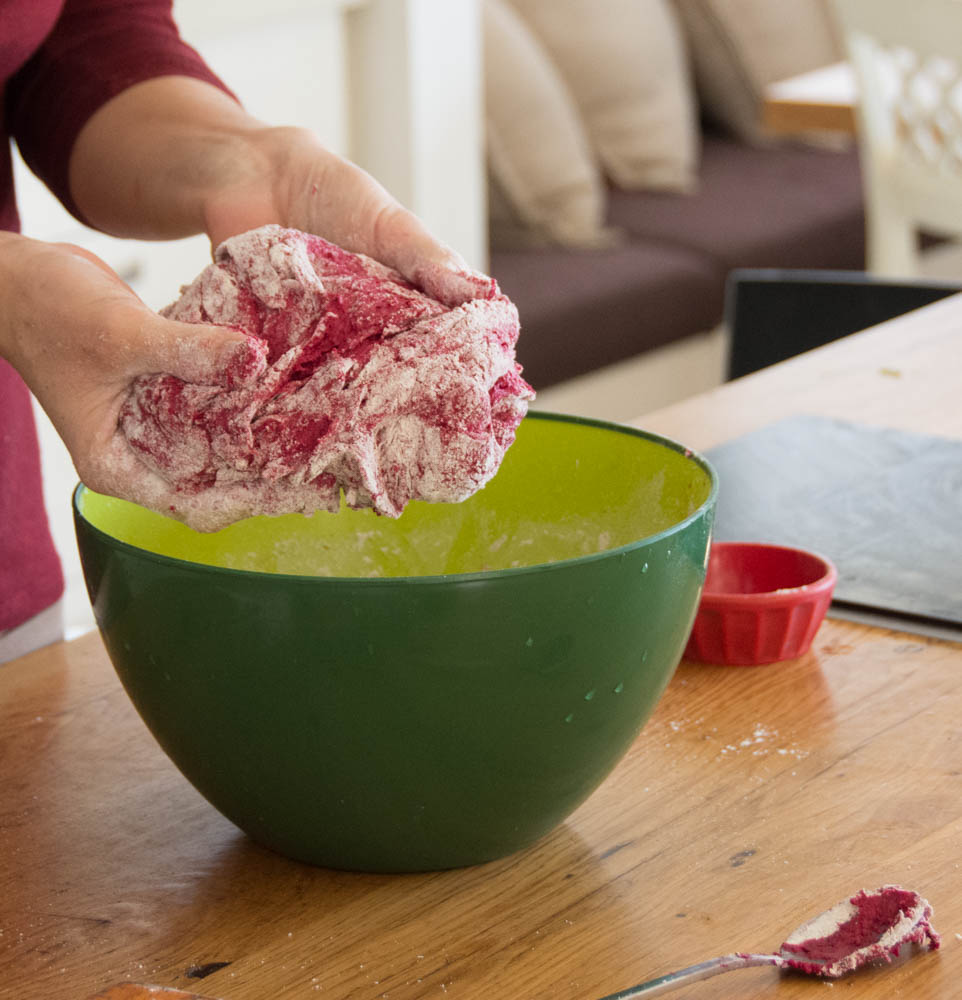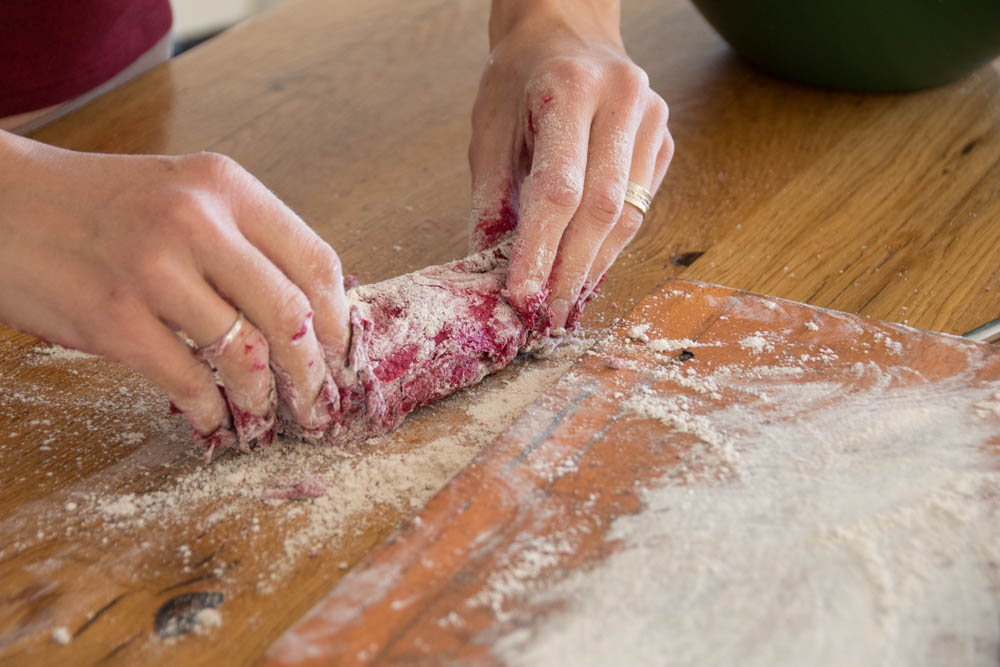 This time, while my little one was taking another bite from the beets on the table, there was a spelt flour package on the counter, which made me think the combination between them would be superb.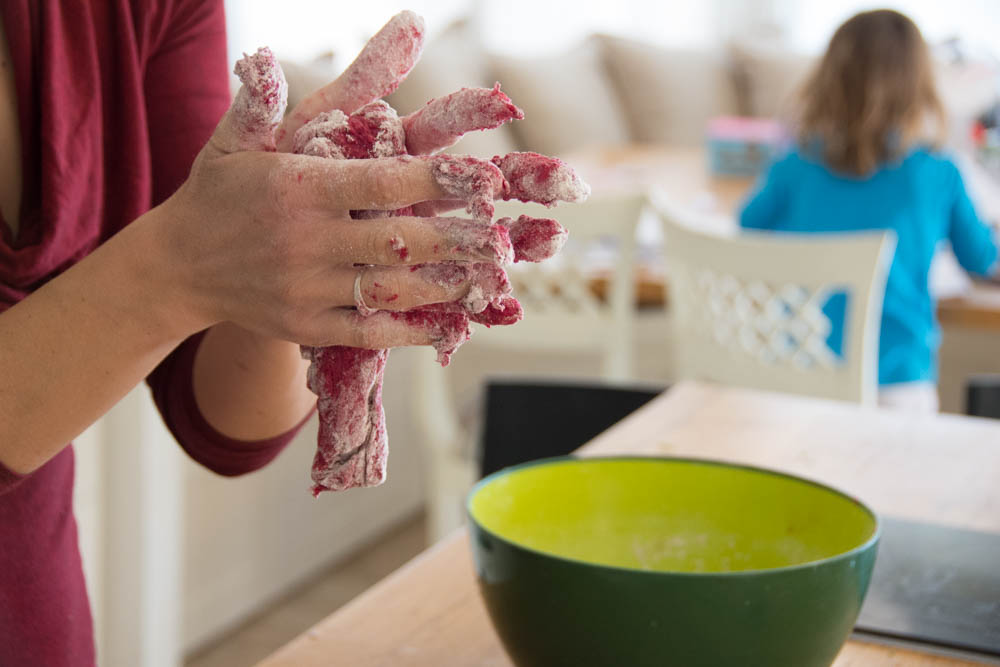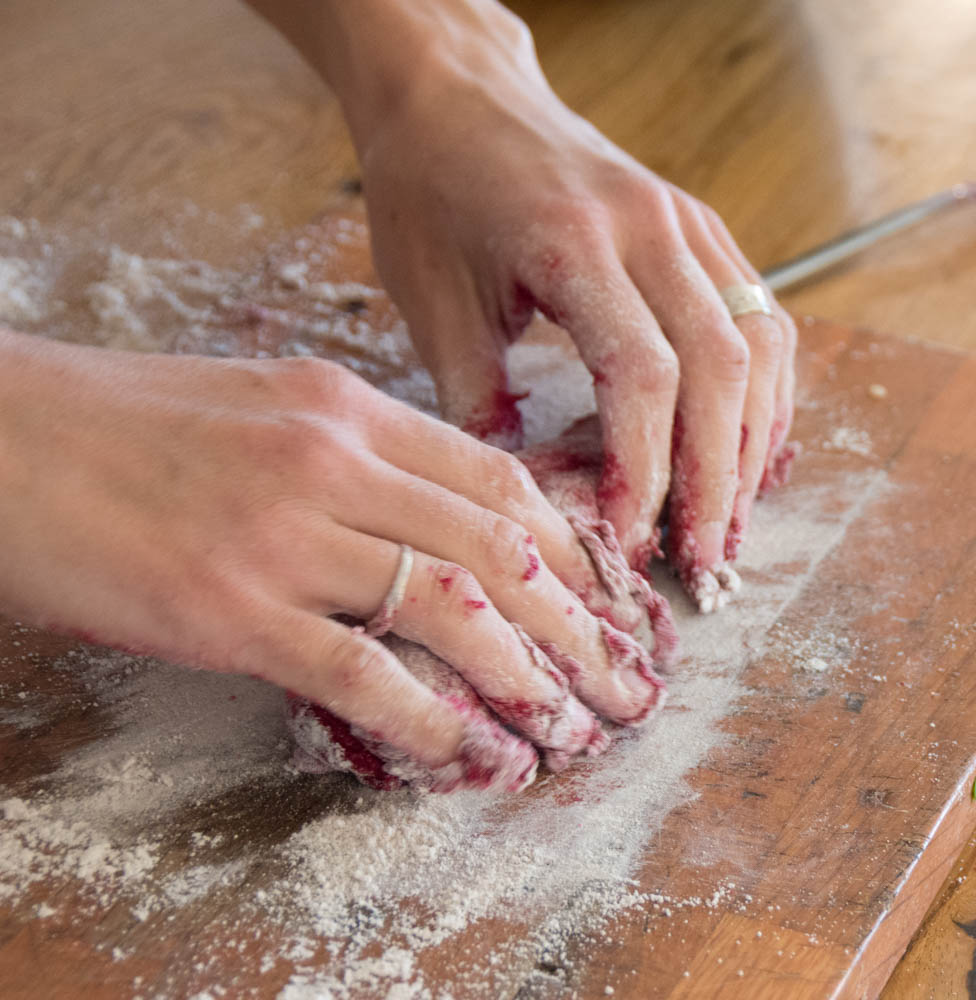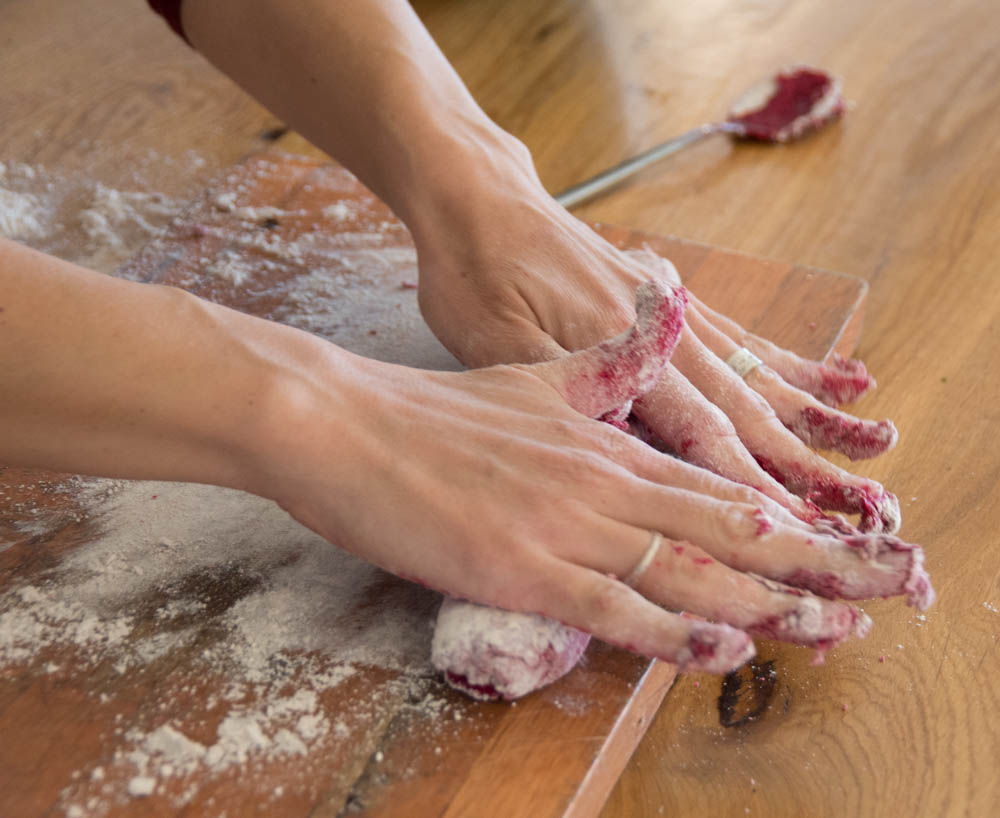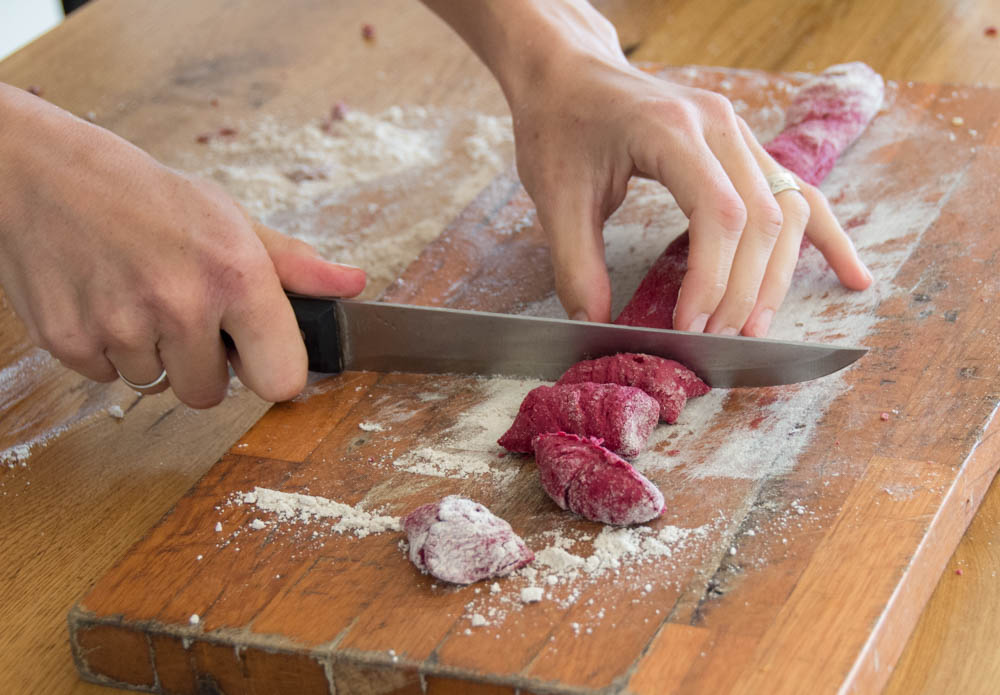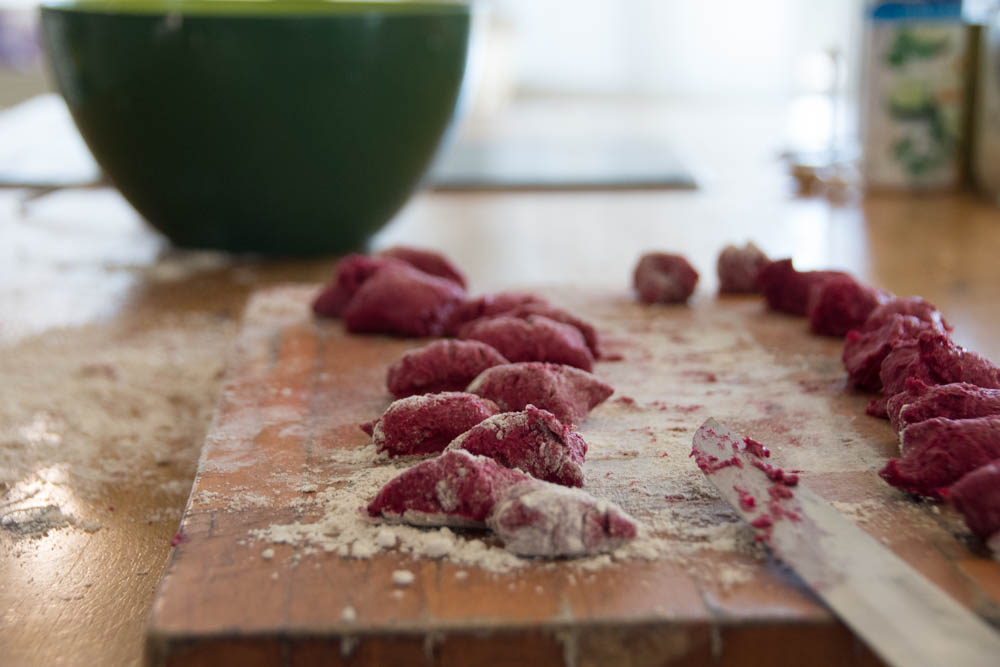 Oh and it is! Basically it is like giving a bite in a cloud. It is soft, tender, so tasty, and easy to make, If it wouldn't be such a messy to make dish (like so purple..) it would be perfect!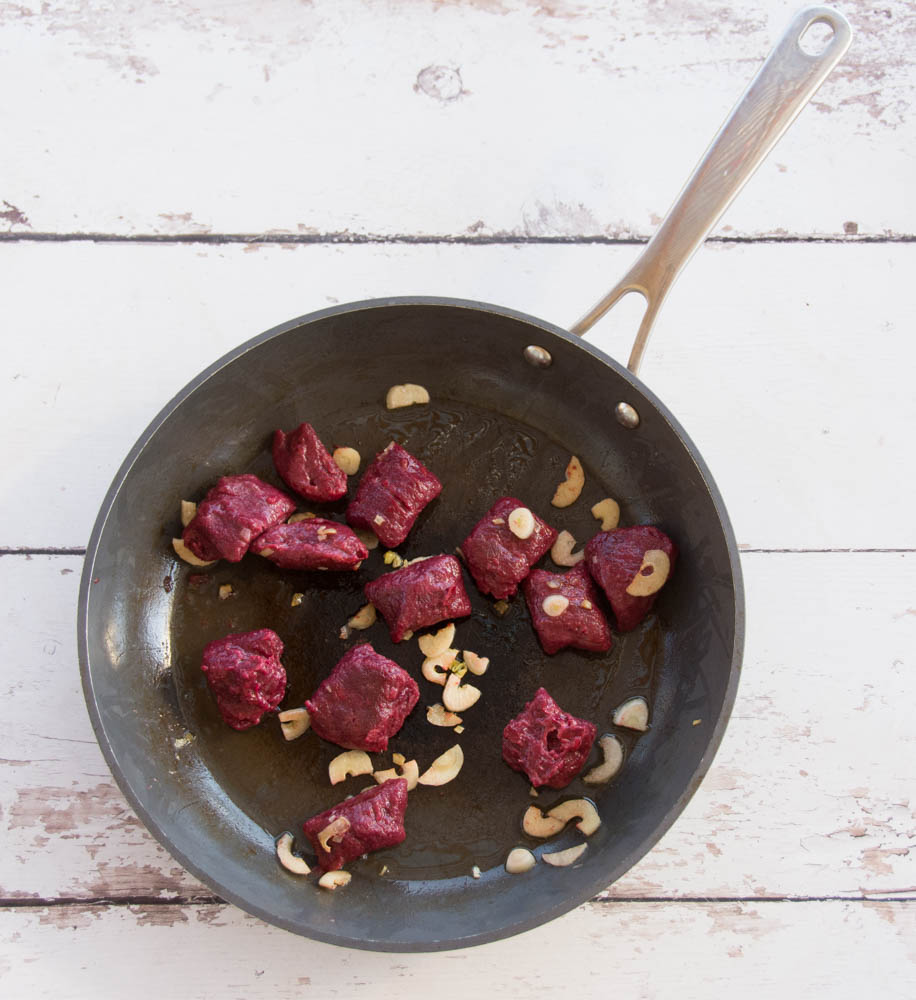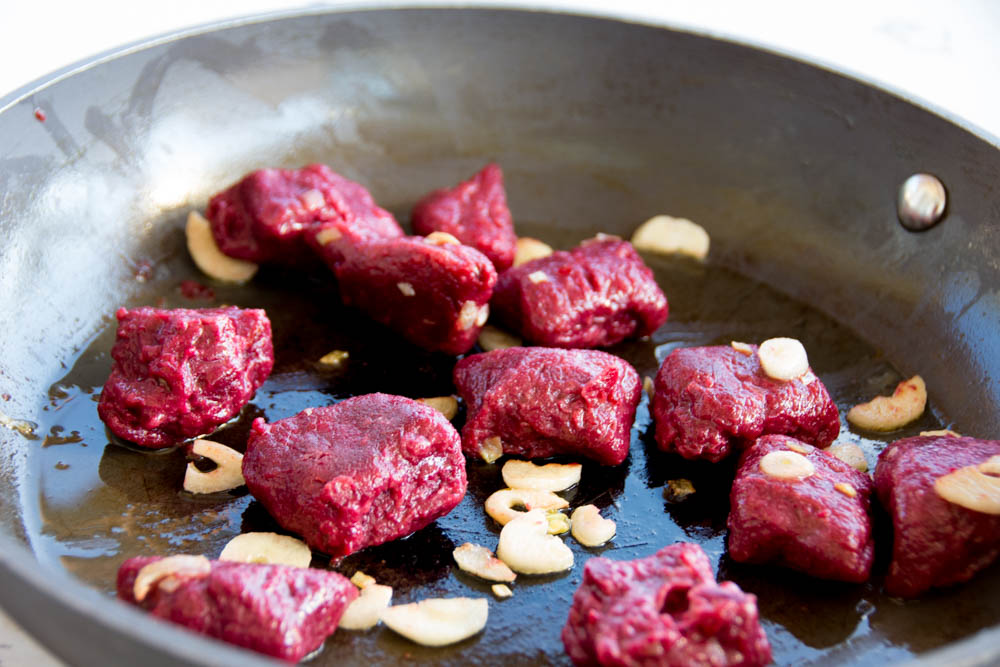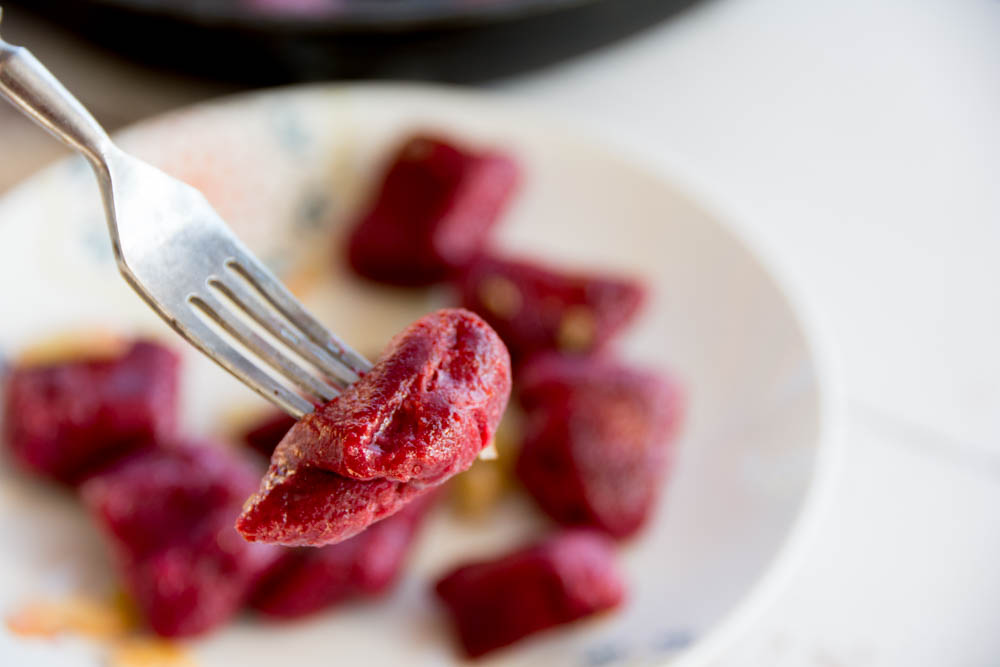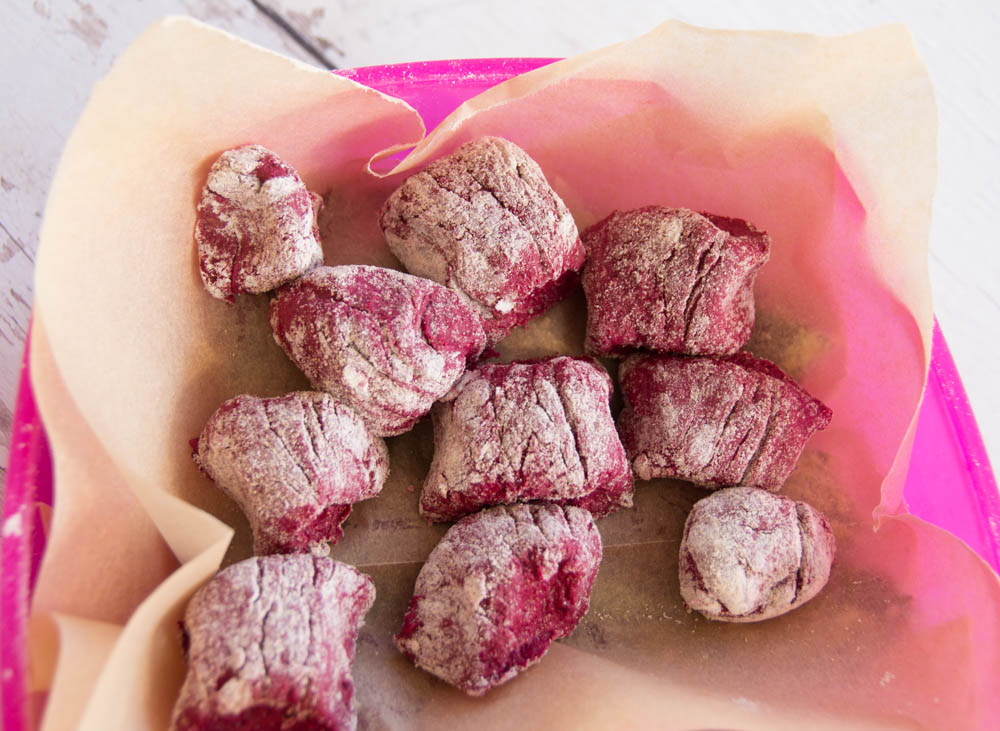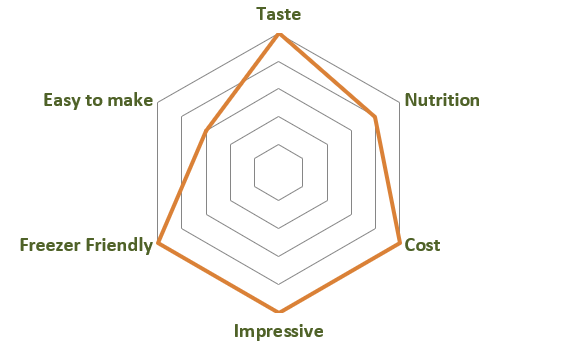 Began Beet Gnocchi
Delicious vegan beets gnocchi in Alio Alio sauce
Ingredients
2 large beets
Whole spelt flour (or other type of flour, start with 1.5 cups and add as needed, see recipe for details)
1 table spoon almond butter
1 tea spoon salt
Instructions
Wrap the beets in aluminum foil and bake in the oven at 200 C until a toothpick can be easily inserted to them (it will take between an hour to an hour and a half). Take out of the oven, remove the foil and peel (the peeling should get off easily now). Cut coarsely, place in a deep jar and blend using a hand blender until it reaches a smooth texture (trust me about the deep jar otherwise purple all over the kitchen!).
Move the beets puree to a big bowl, add the almond butter and salt and mix. Now start adding the flour: I can't give precise measurements here as it really depends in how big your beets are and how juicy they are etc., so you got to "feel it". I recommend to start with 1.5 cups of flour and add as needed. What is needed? The minimum amount that will enable rolling the dough between your hands and creating the rolls as in the pictures. Take into account that this dough is sticky and it is OK. Start mixing with a table spoon and then move to mixing with your hands. Take a part of the dough, roll it between your hands and create a long roll. It helps to spread some flour on the cutting board and roll on top of that. Cut the rolls to create the gnocchi pieces.
Now you can freeze them in a box between baking paper (as in the picture) for a later use, or use immediately. You can add any favorite sauce (anyway cook them in boiling water with salt for about a minute, until they float). If I had sage I would make a sage butter and if I had some more time today I would make garlic butter, but I wanted a really quick lunch so I made Alio Alio: I warmed 3 table spoons of olive oil, added 3 garlic cloves to the pan (cut into thin slices), and then added the gnocchi for another couple of minutes and served.
P.S.
If you liked this and want to be updated with new recipes, Like VeganHightechMom on Facebook or register to get updates via email (This is mostly recommended as it is the only way to ensure you'll receive the recipes. And check your spam or "Promotions" tabs, as these email might end up there sometimes).
Moran