This post is also available in: Hebrew
This recipe is adopted from Rivka. I guess you may wonder who is Rivka? Well, while I Know many Rivkas, there's only one Rivka in my heart.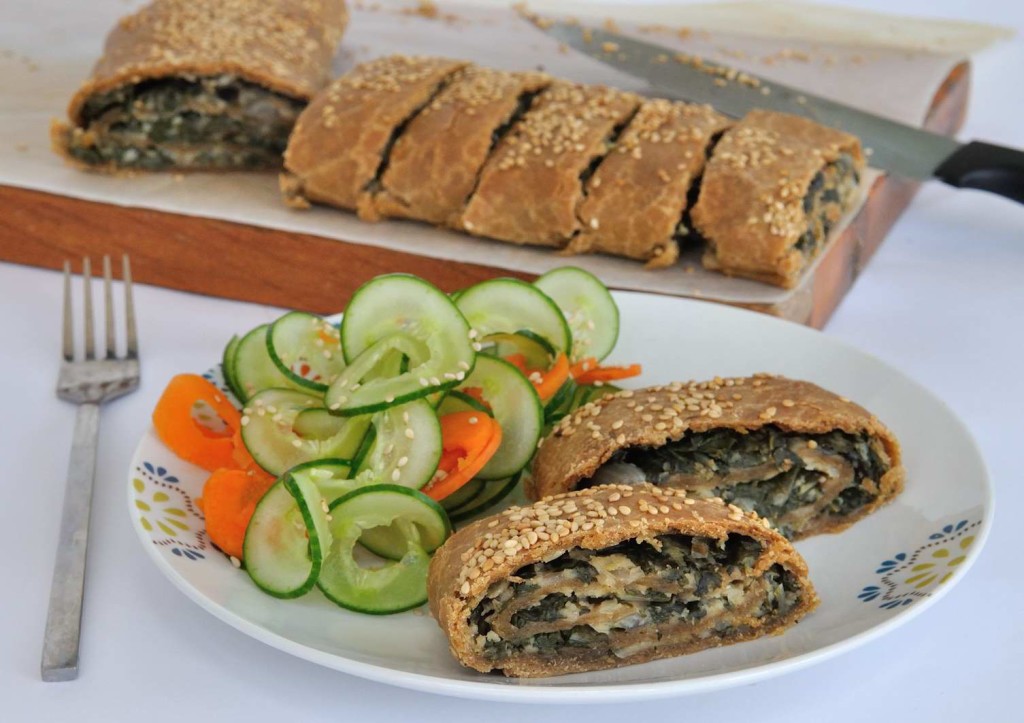 Rivka used to be our neighbor (before we moved), and she is the kind of neighbor you wish you'll have: she always has salt and is willing to share it, if you came to borrow some you'll never leave empty handed and would be sure to be offered something tasty, while she knows pretty much everything about everyone she is not the gossipy type, she likes babies and toddlers (truly likes, and more amazingly than that – am willing to happily help with them!), she always lays a hand when needed, always forgives us when we forgot to pay our household fees (again), and always looks the other way when our dog uses her back yard as a toilet (again)..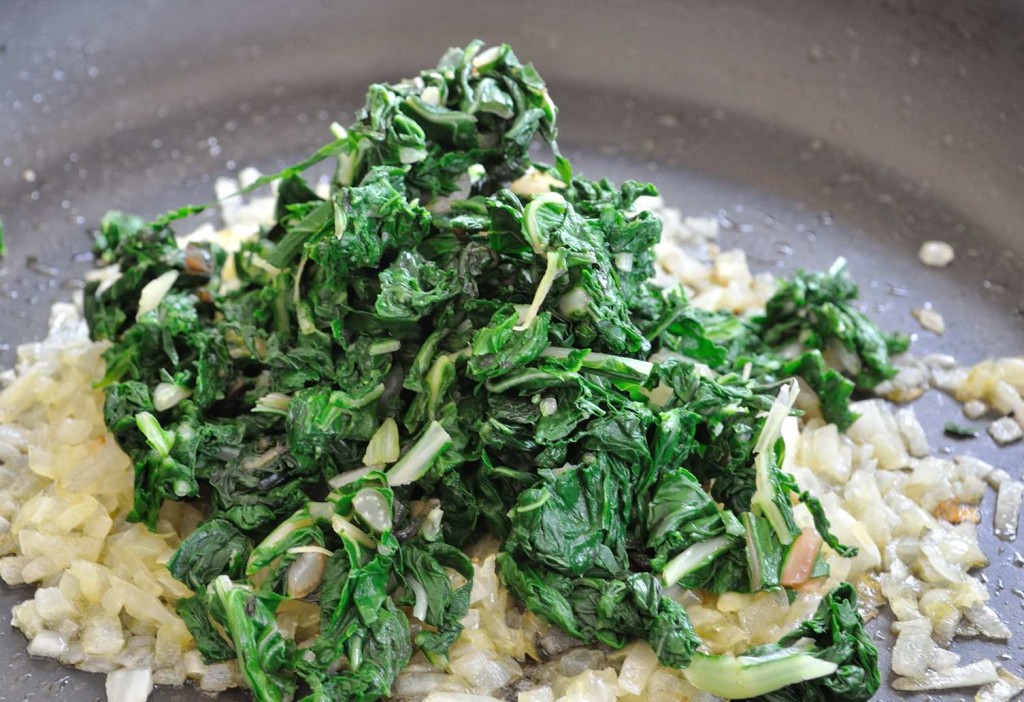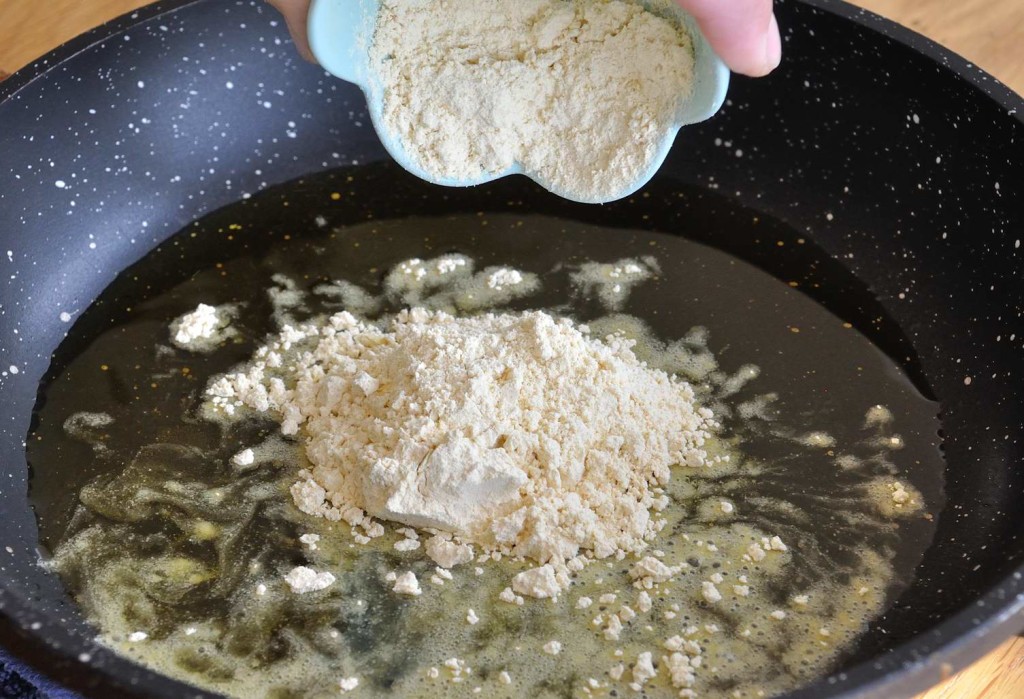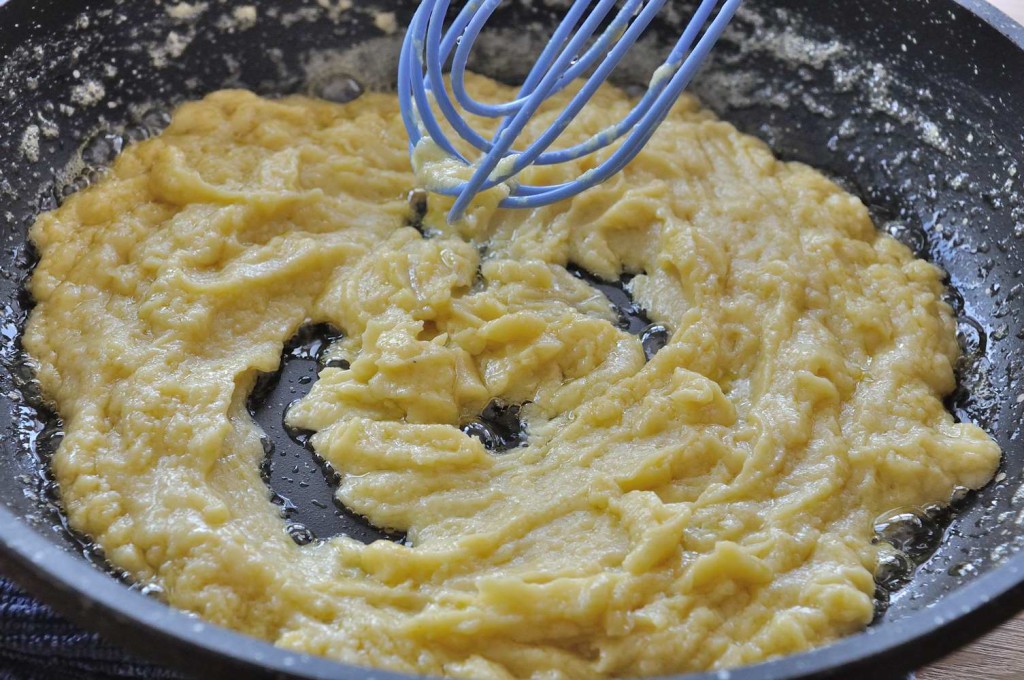 Rivka, to me, is much more than just a neighbor, she is family. Although she is older than me (a few decades apart actually), it amazes me how she's not afraid of technology, and has mastered the whole internet/email/etc. arena, and with no doubt she has a much richer social life than I do, thus she's always busy going to some play/show/other cool social event, which did not stop her to volunteer (!) watching over our oldest (that was a baby at the time) for a few nights in a row, allowing us to go trekking. Writing these lines now, I realize once again that knowing Rivka is a bit like winning the lottery.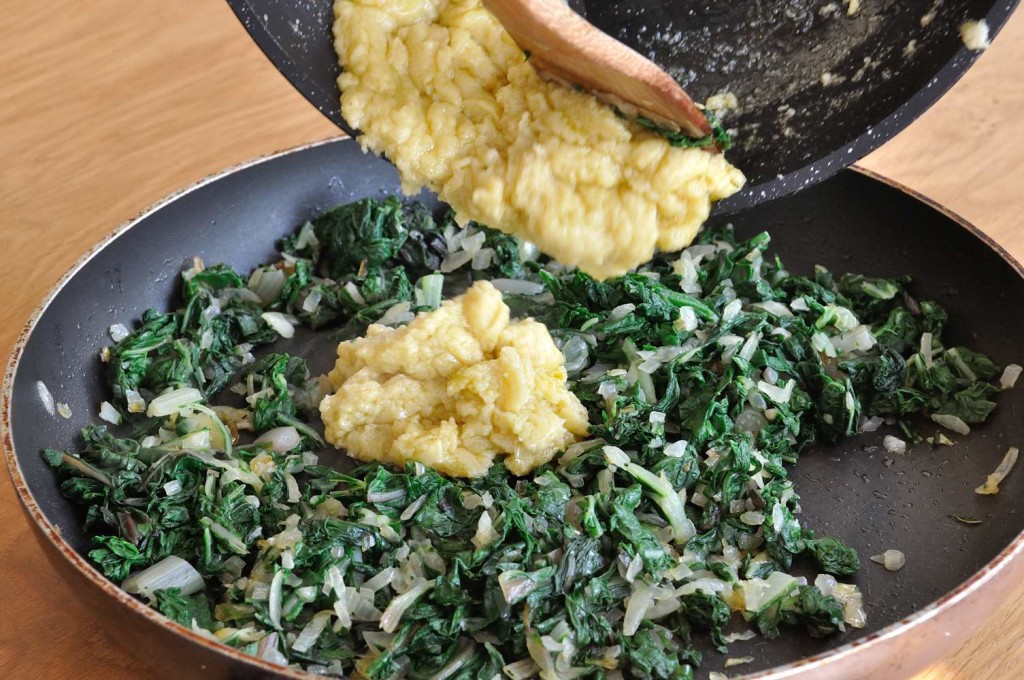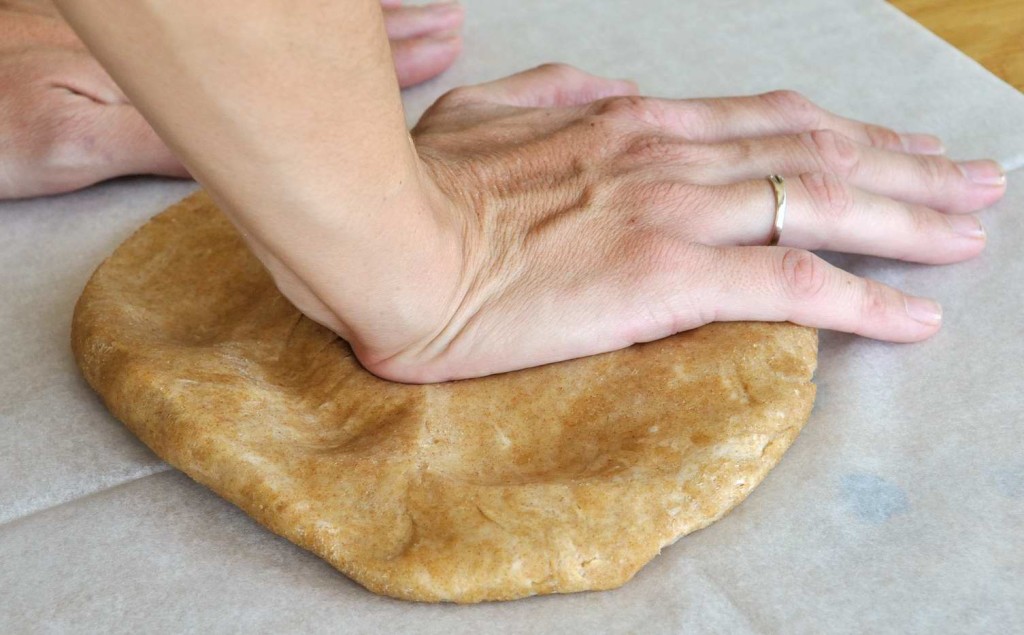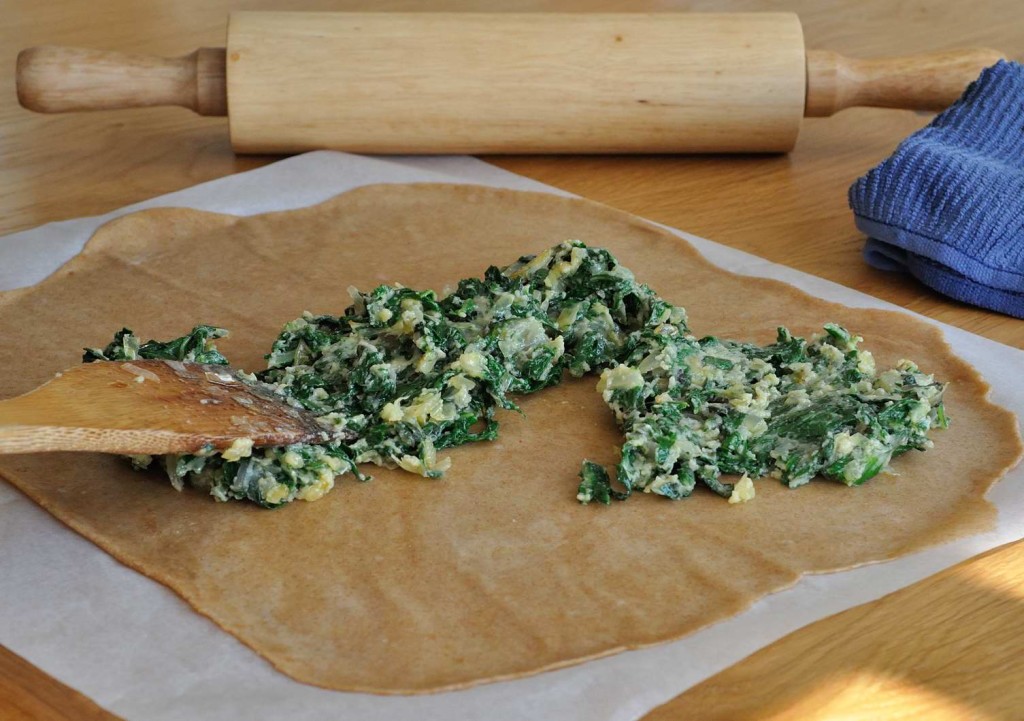 Ever since we left our old apartment, I keep trying to get Rivka to move next to us, with no success. But I will forever continue trying 🙂 . BTW, if Rivka is reading this now she is probably all blushing, as she is a modest person, but I felt it's time to say: Rivka, you the real MVP.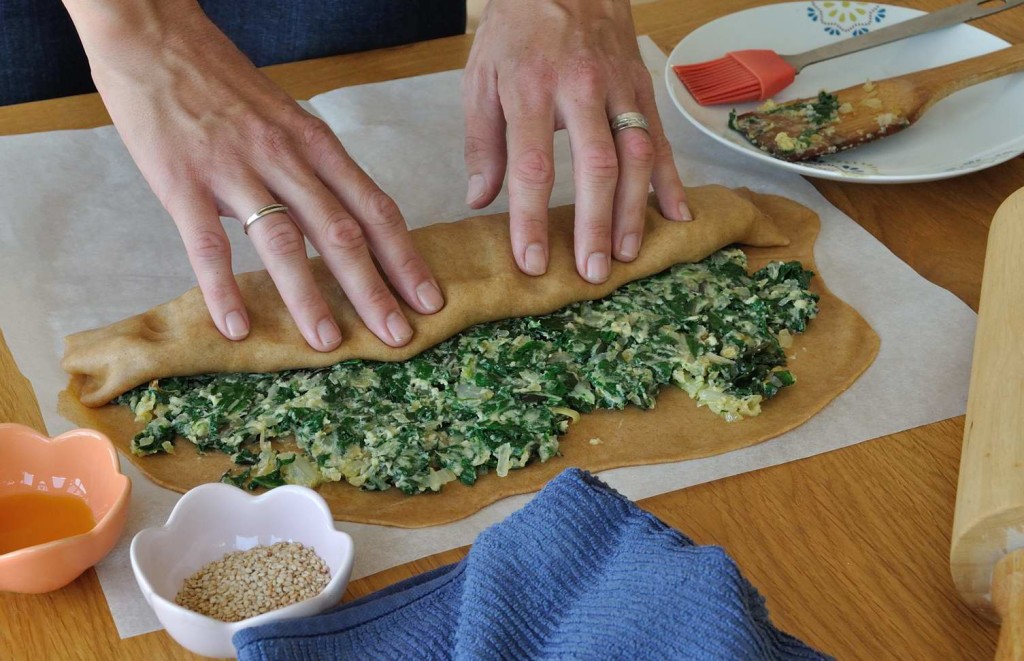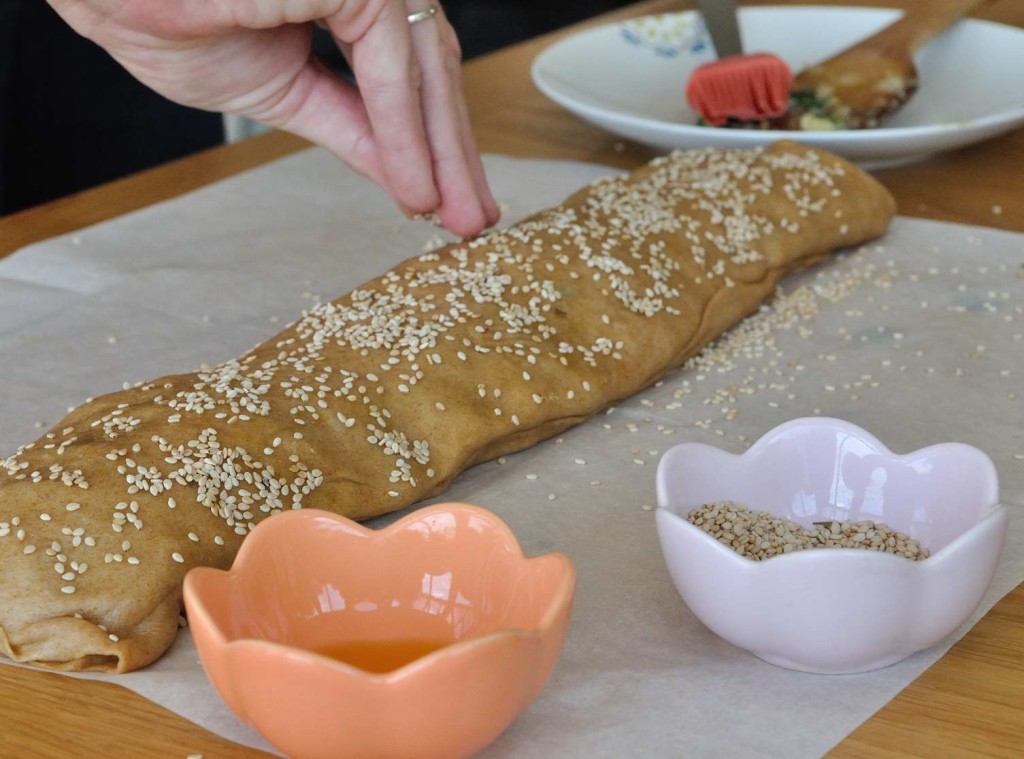 So, to the recipe, that is simple to make yet impressive (something about pinwheel breads impresses people..). You could make it either using chard or spinach, and the dough recipe is actually the same one I use for the saucy almond sunflower seeds beet empanadas, so check them out also.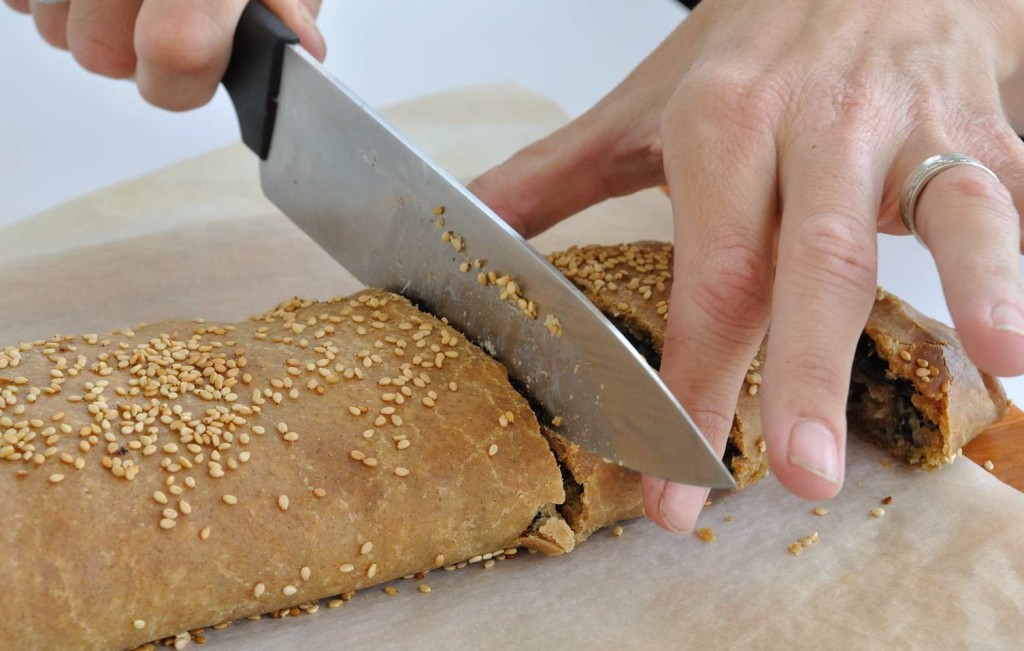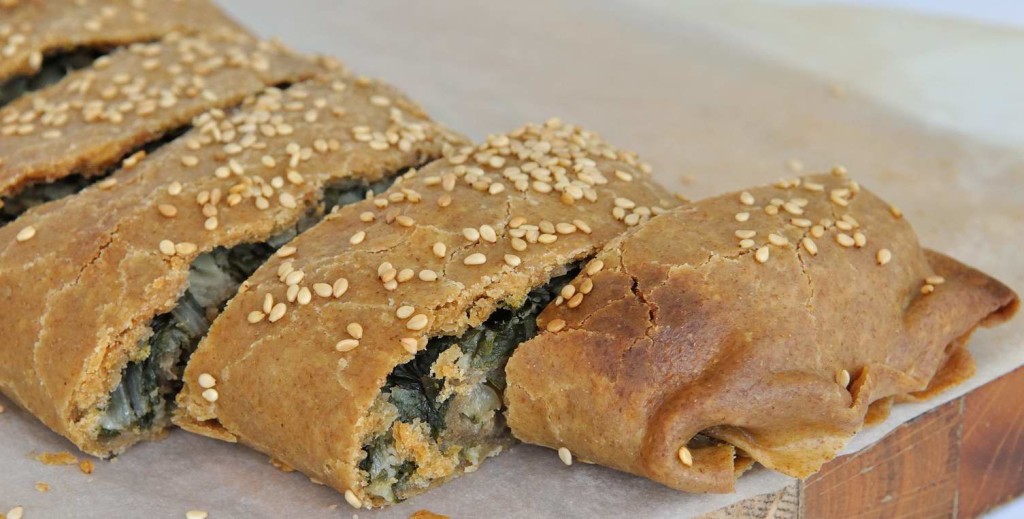 Chard/Spinach Pinwheel Bread
Beautiful, tasty and healthy pinwheel bread, made with card or spinach filling.
Ingredients
For the dough:
2 cups whole wheat flour (wheat or spelt)
1 cup all purpose flour
1 cup warm water
1 tea spoon salt
½ cup olive oil, plus a few table spoons to brush
Handful of sesame seeds
For the filling:
Large onion
2-3 table spoons olive oil to fry the onion
2 batches of chard (should weight about 800 grams with the stalks and about 400 grams just the leaves)
¼ cup olive oil
¼ cup chickpea flour (can sub with spelt or wheat flour)
½ cup water
1 tea spoon salt
Instructions
Prepare the dough: Place the whole wheat flour (2 cups), all purpose flour (1 cup), olive oil (1/2 cup) and salt (1 tea spoon) in a bowl and mix just a bit. Gradually add the water, start with ¾ a cup, work the mix into a dough, if it is too crumbly add some water and knead some more. The dough should be pliable. It is crucial for the water you use to be warm (as warm as you can handle while kneading), as this will make the dough more pliable and easy to handle. Create a ball from the dough, spread some olive oil around it (2 table spoons) and place in the fridge until the filling is ready.
Prepare the filling: Remove the chard leaves from the stalks (you can use the stalks for different purposes like saute with some olive oil) and blanch them in boiling water for a few seconds. Strain, squeeze the excess water our with your hands, and cut coarsely.
Cut the onions to small pieces, warm 2-3 table spoons of olive oil on a pan, and fry the onions while stirring occasionally until lightly brown (about 10 minutes).
Warm ¼ cup olive oil on a pan, when it is warm add in the ¼ cup of chickpea flour (you can use other flours here, personally I think the chickpea flour produces the tastiest result), remove from heat for a minute and stir well to avoid lumps. Place back on the stove, and start adding the water gradually, while stirring, about ½ a cup of water, until you reach the consistency in the picture above (mash consistency). You may need to add some water. Keep stirring and remove from heat when it starts to bubble (should happen pretty fast, within a minute or so).
Add the browned onion, the chard and a tea spoon of salt, and mix to combine. You could add here some lemon zest, it will make it even more delicious.
Assemble the pinwheel bread: Start by warming your oven to 180 C. Roll the dough into a rectangle with sizes approximately 30x35 cm. The easiest way is to do this straight on the parchment paper you would use in the oven later, this way you'll avoid moving the dough around and risking it tearing. Place the filling on the rectangle in as even layer as possible, and roll to create the pinwheel shape. Brush with some olive oil and sprinkle sesame seeds on top. Place in the oven on 180 C for about 20 minutes, until it is brown.
Wait for it to cool a bit, then cut into slices, and serve.
P.S.
If you likes this and want to be updated with new recipes, Like VeganHightechMom on Facebook or register to get updates via email (Most Recommended Way!).
And share it with someone who'll find it useful 🙂