This post is also available in: Hebrew
Passover is a minute away.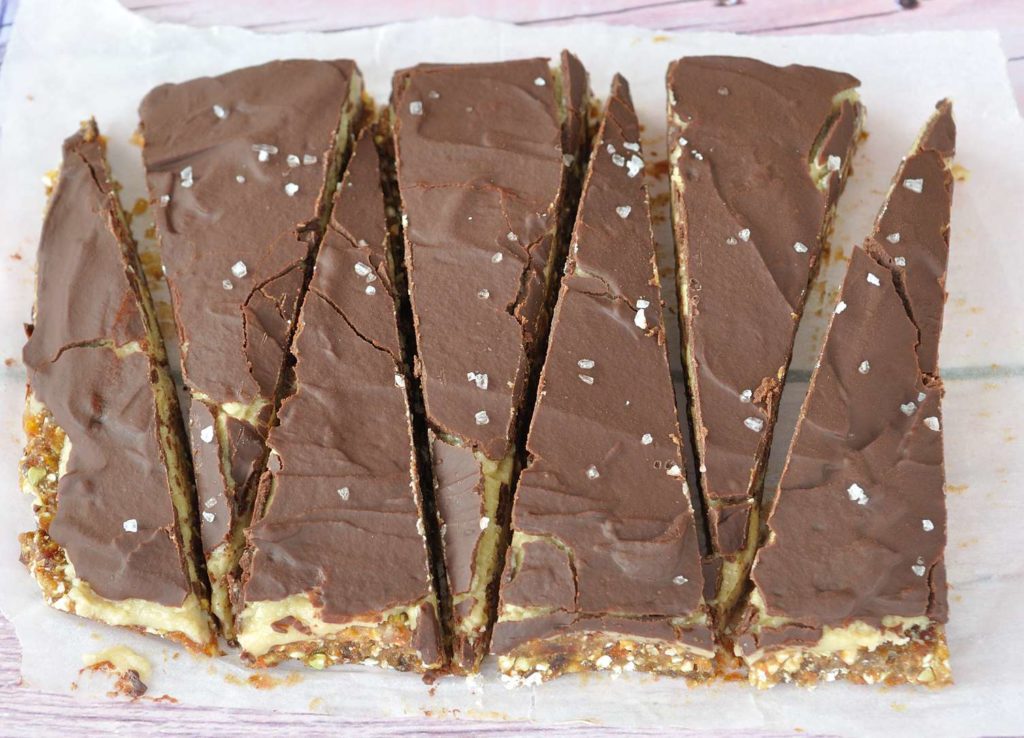 We move the store to its new location next week.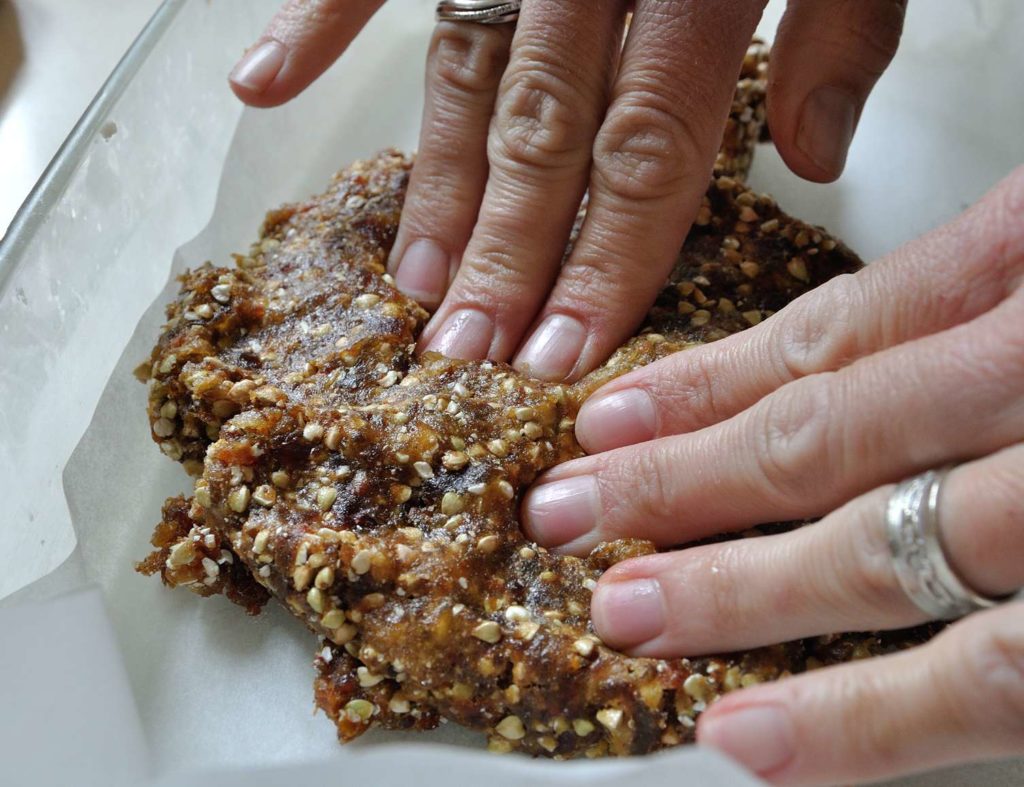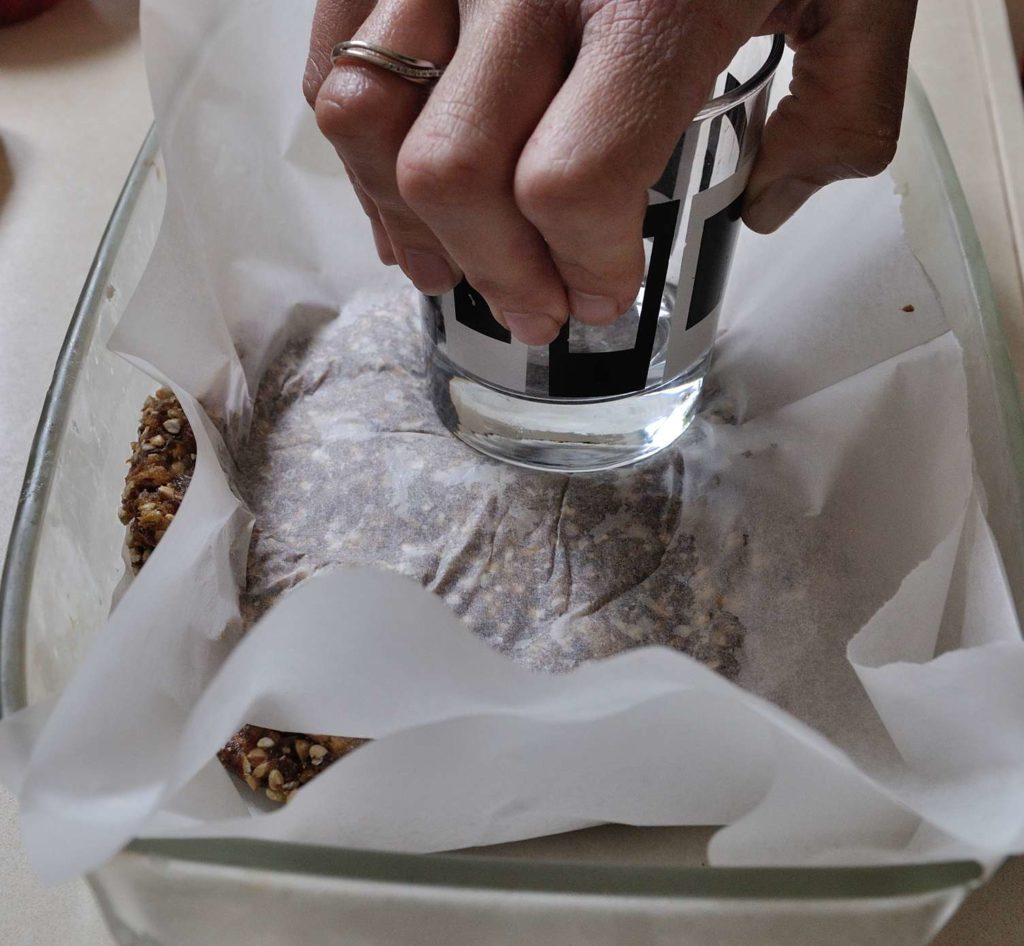 My parents went abroad.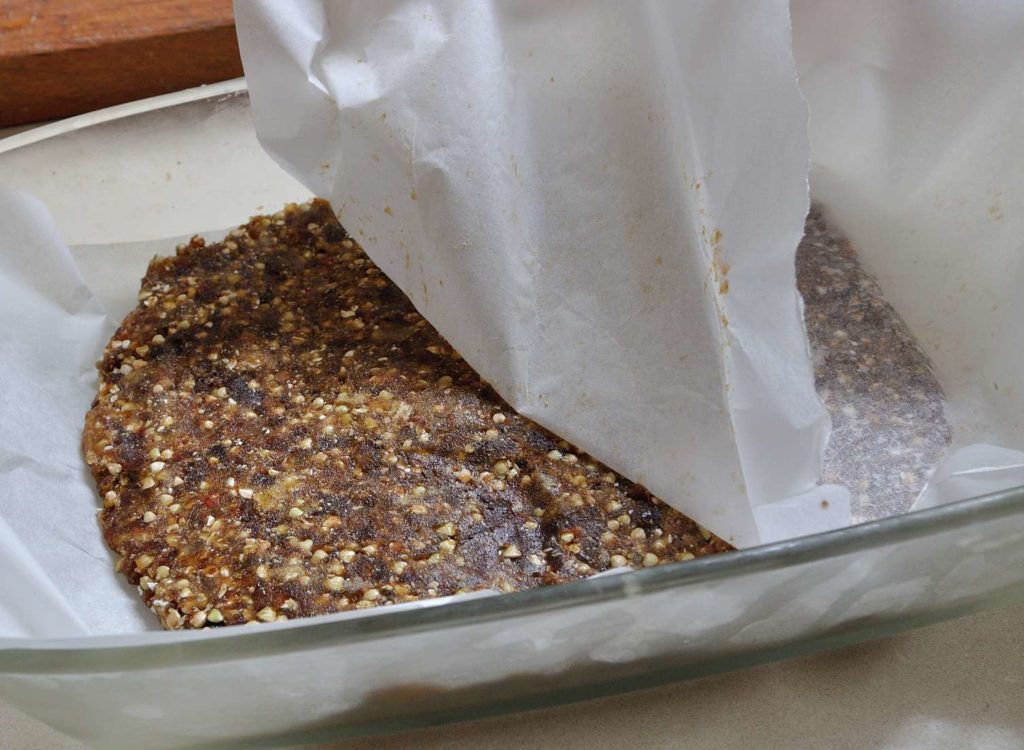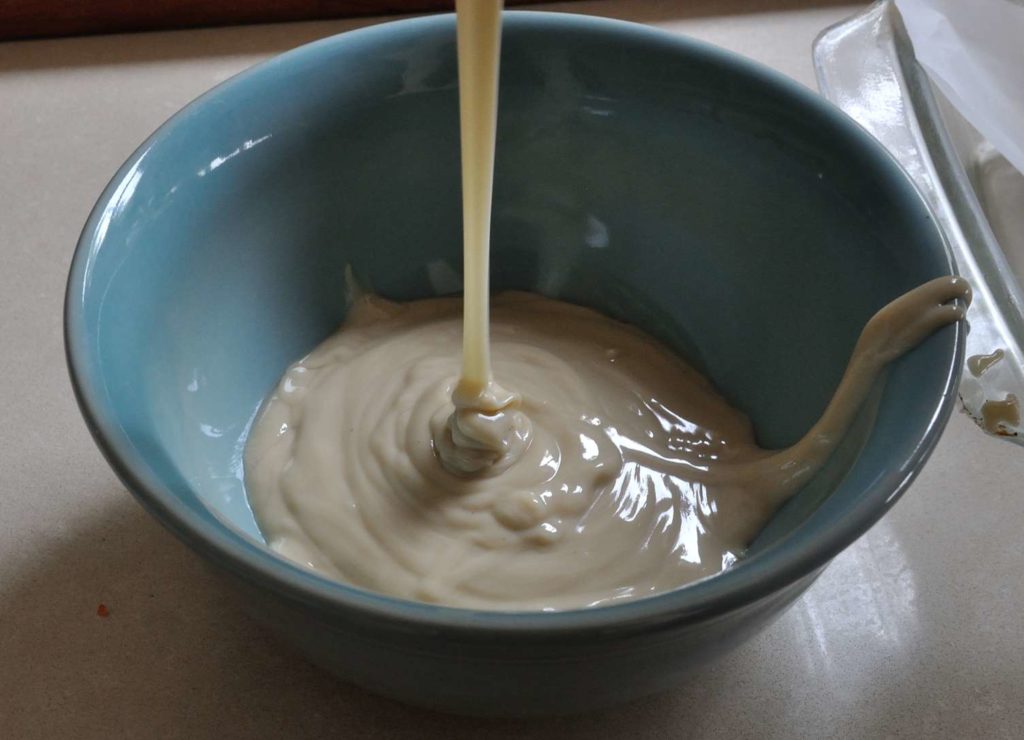 His parents went abroad.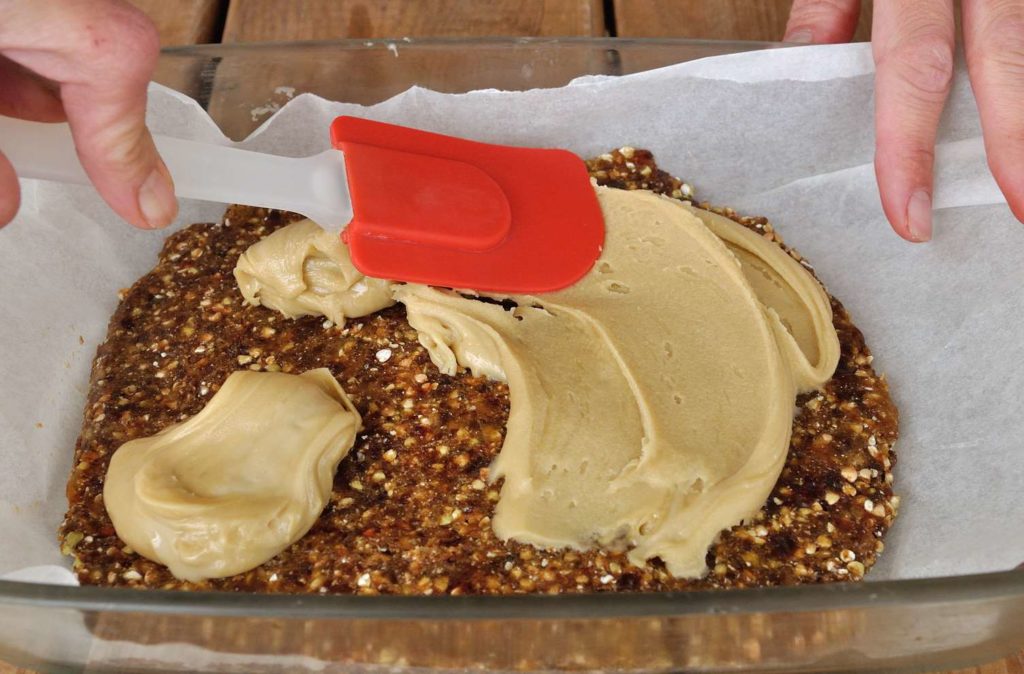 Our girls are on vacation.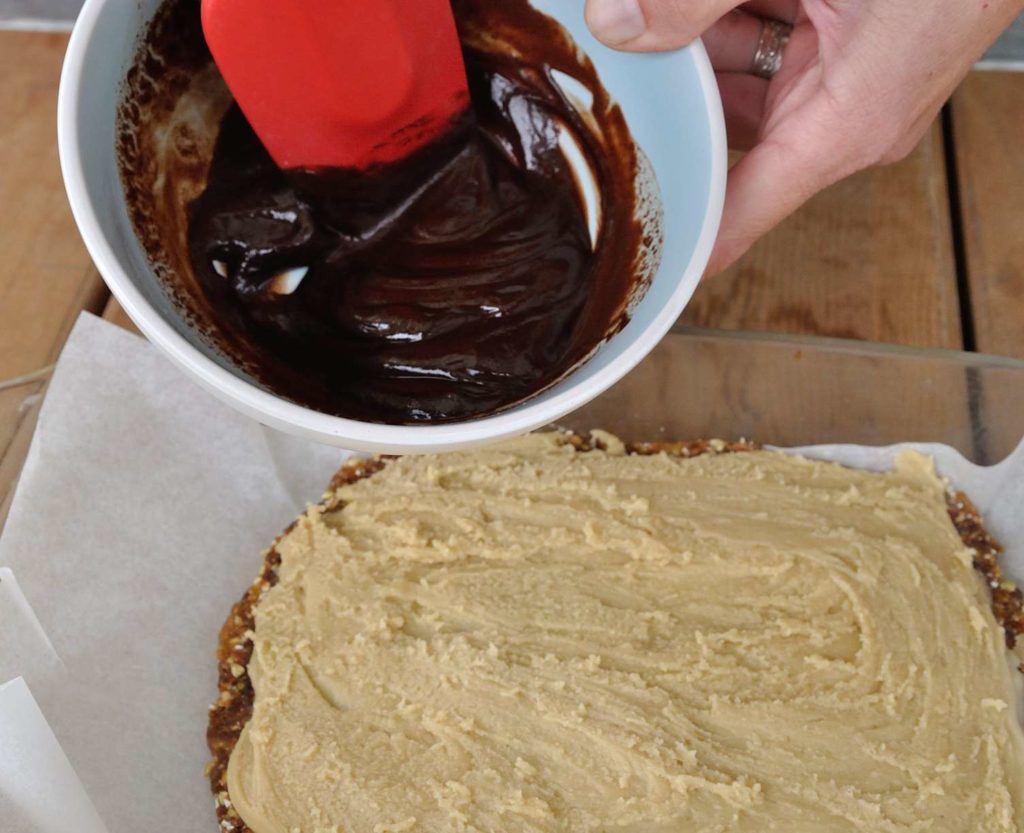 We are hosting the holiday dinner.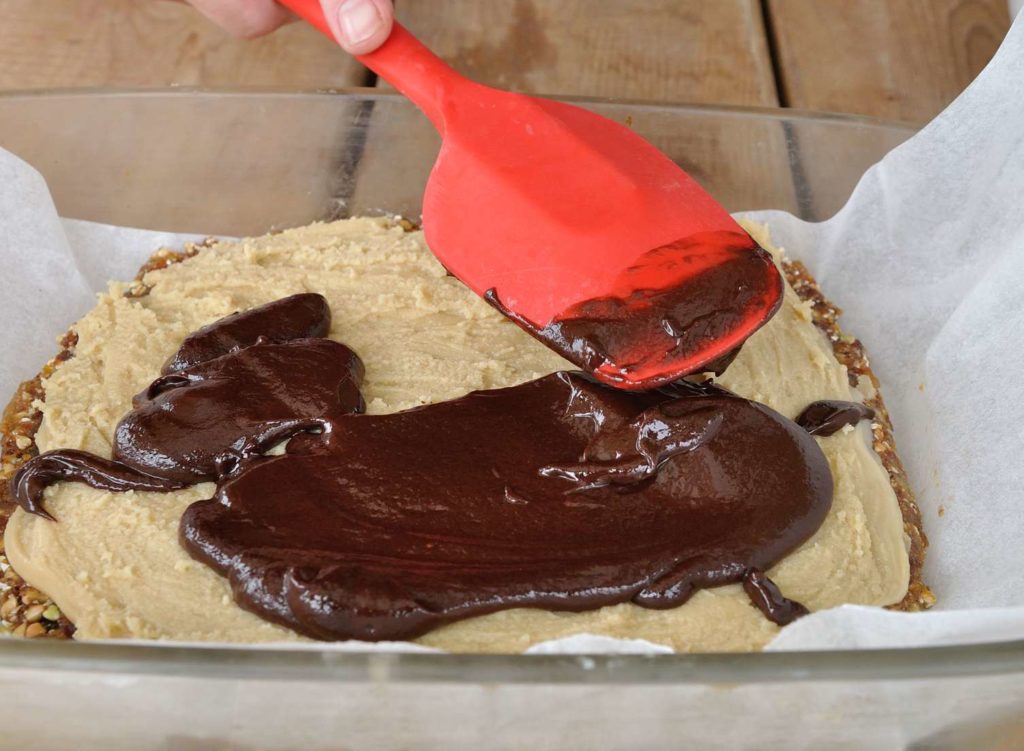 A simple, tasty, gluten free, perfect for Passover, on the healthy side dessert, as always here..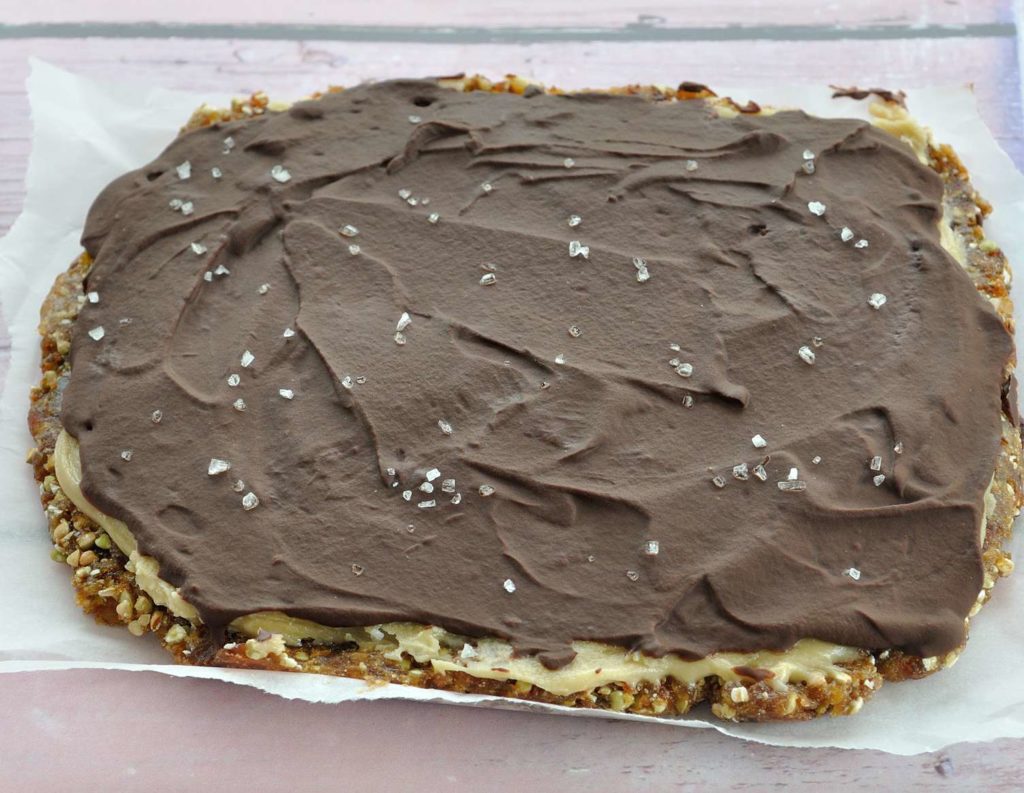 Happy spring holiday to all of you 🙂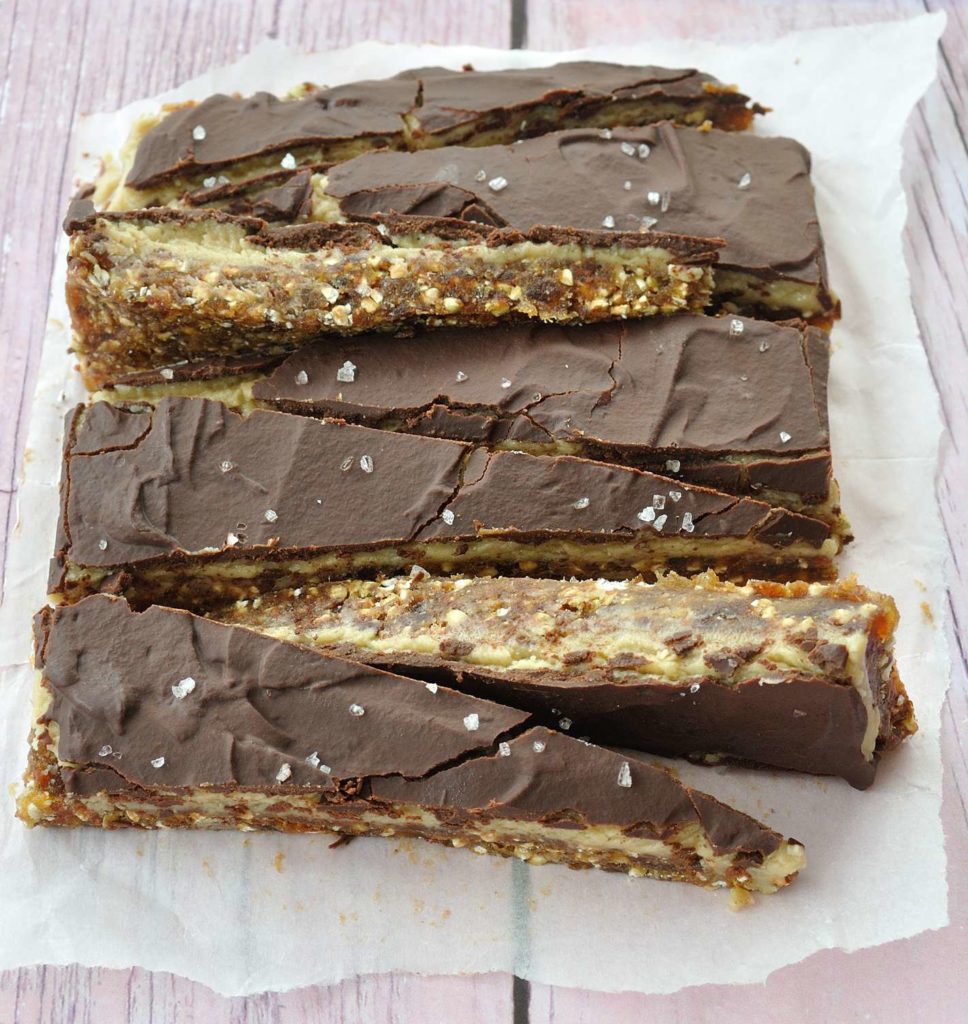 *For those of you that really can't stand buckwheat and won't try this recipe due to it, sub it with almonds..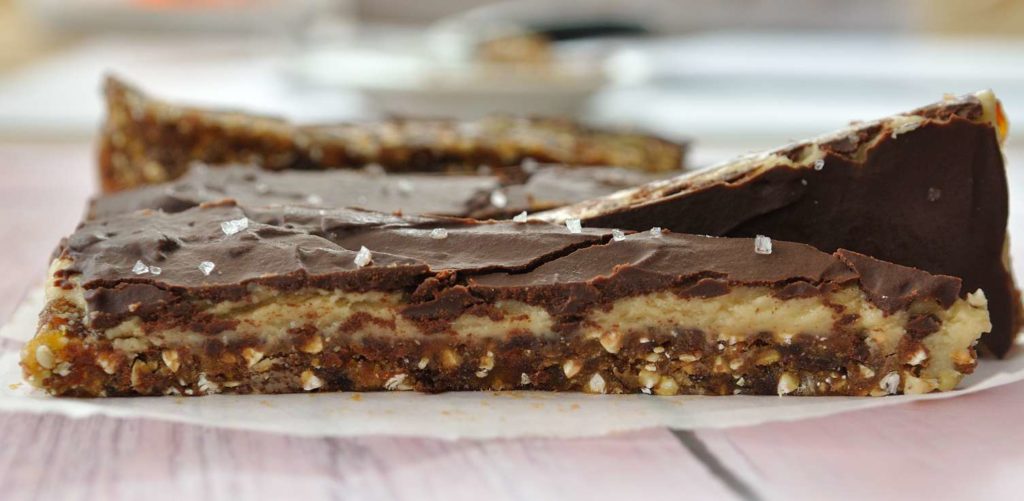 The Dishometer Rating: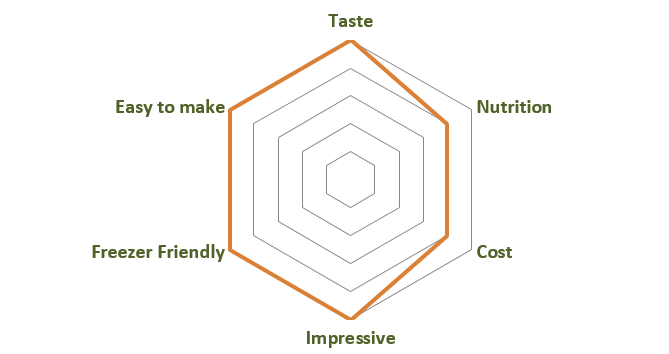 Dates, Almond Cream And Chocolate Bars
Healthy, tasty, simple to make, gluten free, dates, almond cream and chocolate bars
Ingredients
Base layer:
20 majhul dates (a bit more than 2 cups)
⅓ to ½ cup raw buckwheat groats (more or less depends on how juicy your dates are)
Almond cream layer:
4 heaping table spoons of almond butter
1 table spoon pure maple syrup
a pinch of salt
Chocolate top layer:
½ cup dark chocolate chips (I use 70% cocoa mass or more)
2 table spoons plant based milk of your choice)
a bit of kosher salt
Instructions
Make the base layer: Pit the dates and place them with the buckwheat groats in a food processor and process until they become a sticky dough. Place the dough on parchment paper, press it a bit with your fingers, place a second parchment paper on top and use the bottom of a cup to press the dough to an even layer (see pictures).
Make the middle layer: In a bowl mix the almond butter, maple syrup and salt. Spread evenly using a spatula on top of the base and send to the fridge to settle while you make the next layer.
Make the chocolate top: Melt the chocolate chips and the milk in a Bain-Mary (in a small pot over a larger pot with boiling water) until they combine. Spread evenly above the almond cream layer. Sprinkle some kosher salt on top and place in the fridge to set.
P.S.
If you liked this and want to be updated with new recipes, Like VeganHightechMom on Facebook or register to get updates via email (This is mostly recommended as it is the only way to ensure you'll receive the recipes. And check your spam or "Promotions" tabs, as these email might end up there sometimes).
Moran