This post is also available in: Hebrew
Generally speaking I hardly relate to the concept of energy bars, as frankly I'm usually more busy finding ways to increase my energy output rather than increase my energy intake..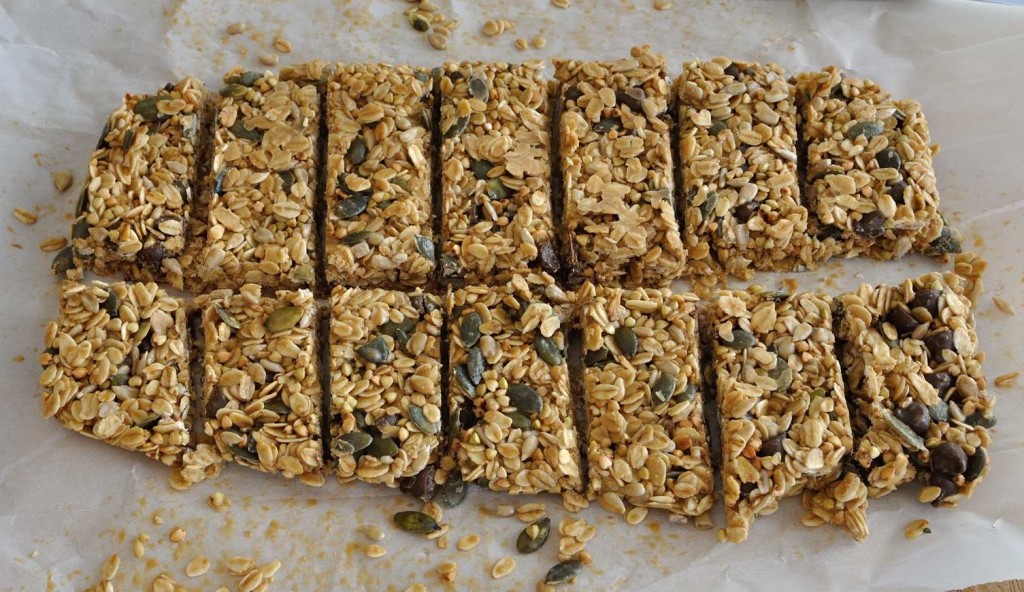 The more I thought about that, I reached the conclusion that the only times I really felt in need of some energy boost were in 2 occasions: giving birth to my girls and 2 relay races I participated in. And the more I thought about that, I understood these are actually 2 very similar events (wait, I'll explain!).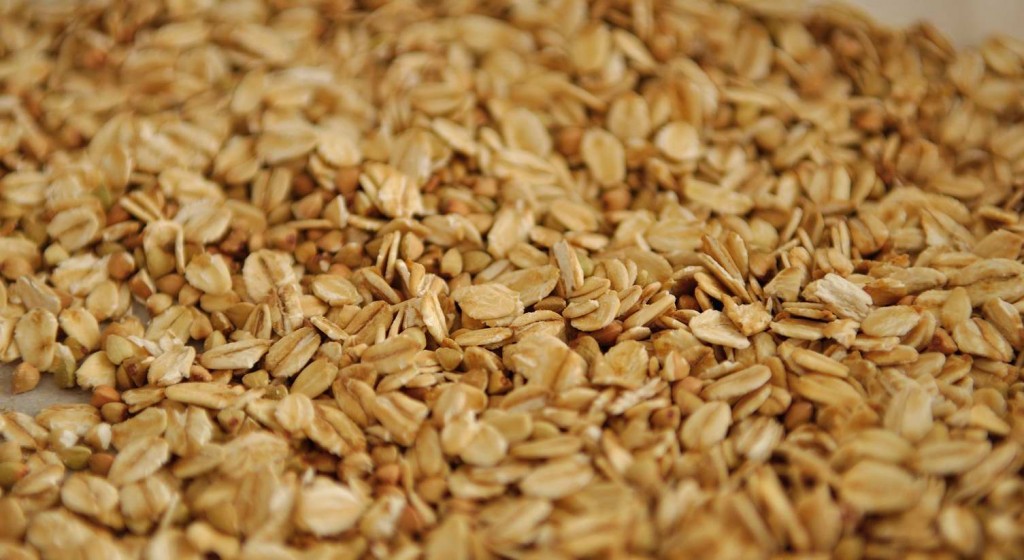 I participated in 2 relay races with my father in law, Ilya (which is also the talented one taking the photos for this blog). He is the most athletic person I know: he runs, rides bicycles, goes skiing, what not. A few years ago, he was about to participate in a relay race with a group of his friends, and then a a few days before the race one of the runners had to change his plans and couldn't join so they were looking for someone to replace him and turned to me, and I said sure. Now although I do run, at times even quite frequently, I run slowly, so slow actually that you really have to be desperate to invite me to a relay race. But even so everyone were super nice and invited me anyway.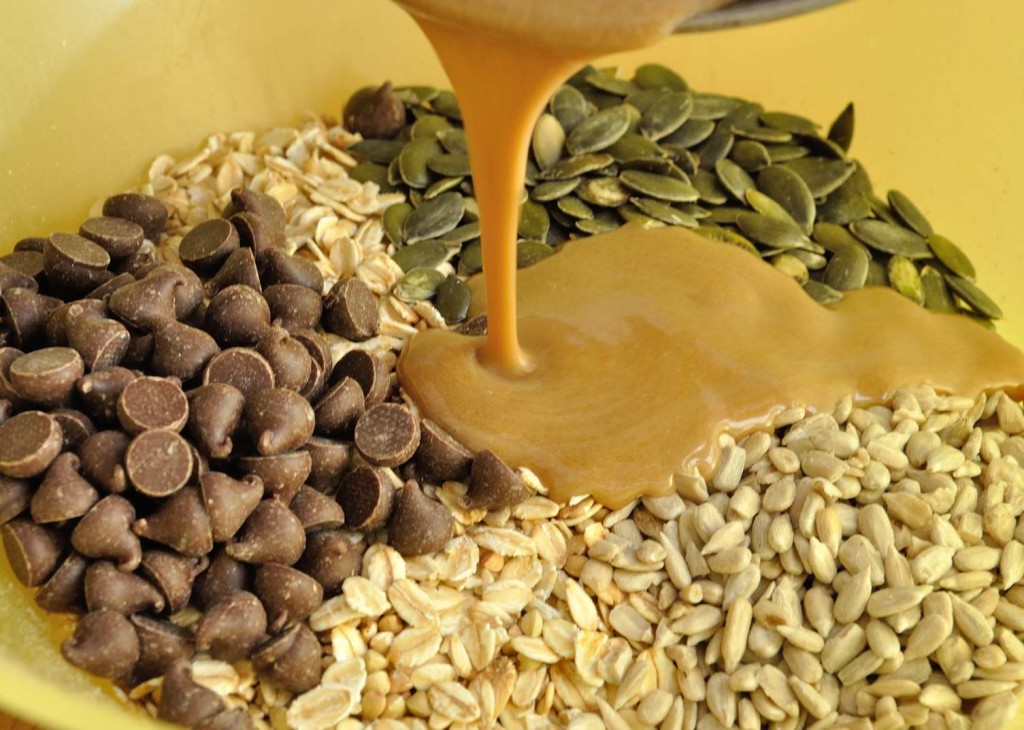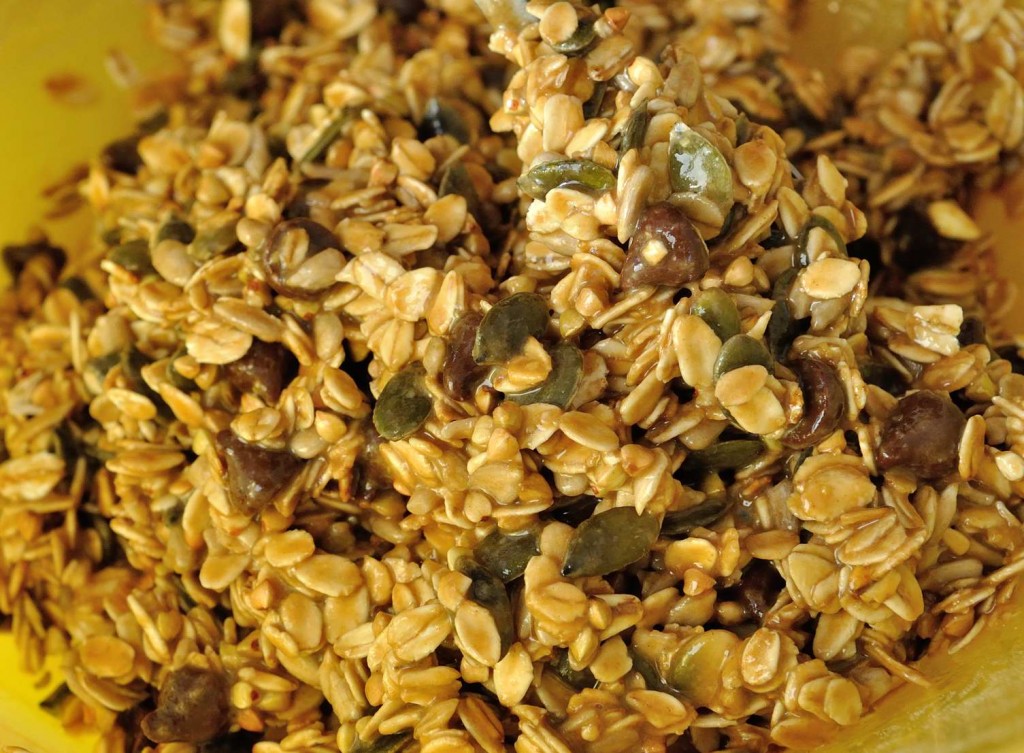 So what's similar between childbirth and a relay race you ask? Well, they both start with you thinking to yourself "hey, this is not as bad as everyone describe it, I think I can do this", something you are likely to say after about an hour of contractions and in the first section of the race. Then time moves on, and you are already having contractions for 5 hours, or at the second section of the race for that matter, and it is an uphill one, full of rocks, in the heat of an early noon sun, and you think to yourself "why am I doing this? What was I thinking in the first place?" Time keeps moving, now you are 12 hours into labor (with contractions), or, at your third section of the race, and you understand everything you previously had in mind about childbirth or about relay races has very little substance in reality, and all you wish is that someone will punch you in the face so you can faint quietly. Then you reach the last section of the race, it is dawn, and you are beat, can barely move, everything hurts, and you are not sure you'll make it to the finish line, but then you see the finish line, and there are lots of smiling people there, and water, and treats, and the sun goes up, and it is a beautiful and amazing sight and you feel so proud you've made it so far (you can do the analogy to the parallel moments of childbirth, I don't want to get into too much figurative descriptions here 🙂 ).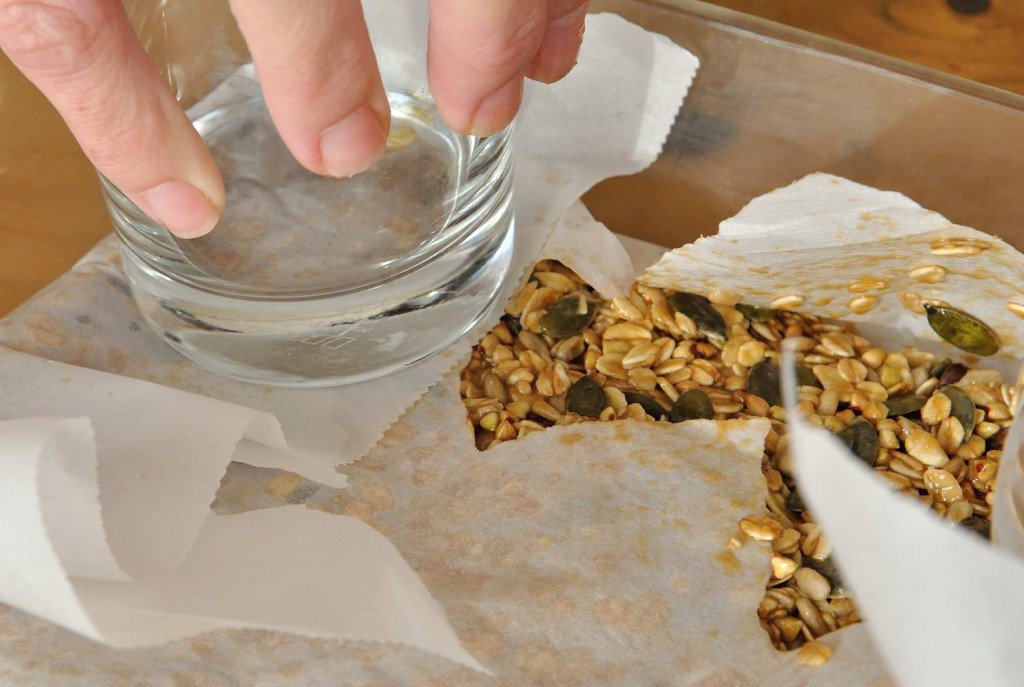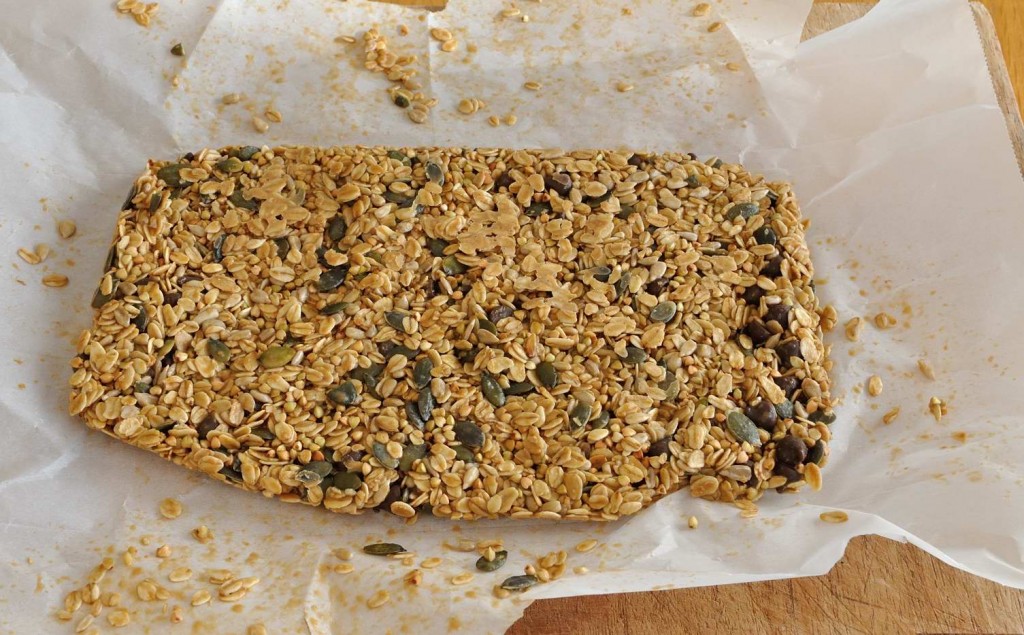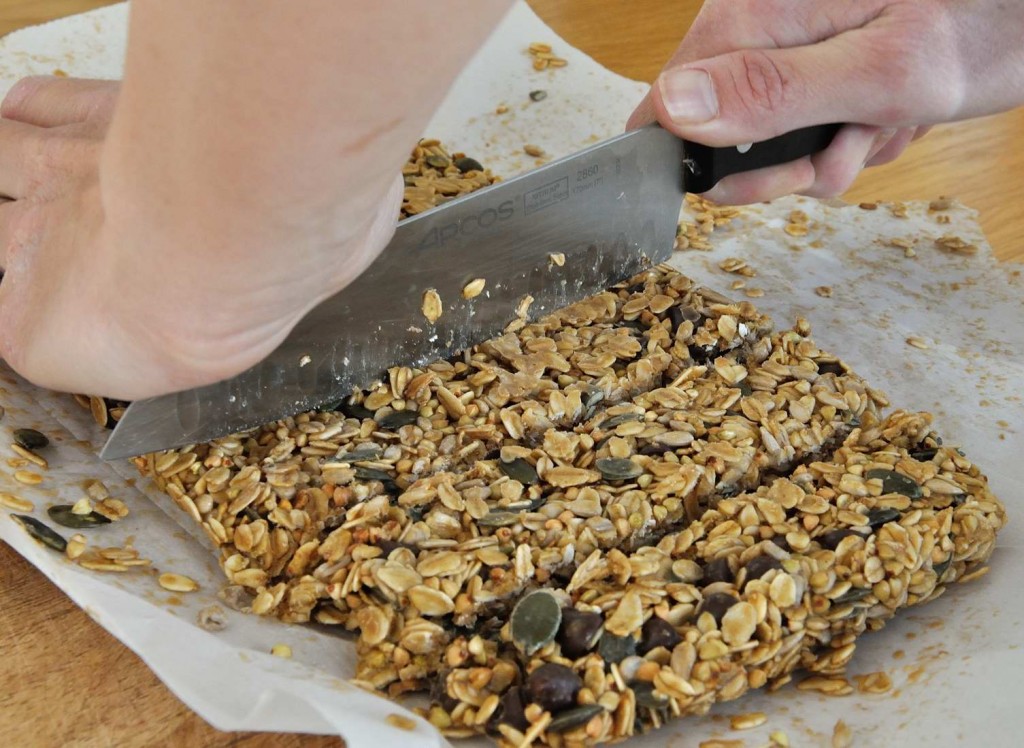 So those are the occasions when I happened to make lots of energy bars. While I do like some of the store bought ones, I found that many times they are sold while classified as health products, but actually they are full of sugar, preservatives and other things I try to avoid consuming. The energy bars here on the other hand, do not contain refined sugar at all, they stick well due to the raw sesame paste (tahini) that provides a delicious Halva flavor to them (you can sub with almond butter or peanut butter if you prefer though), and they contain raw buckwheat groats, that if you haven't tried to add to your granola yet, you are missing out, as it is so crunchy and tasty!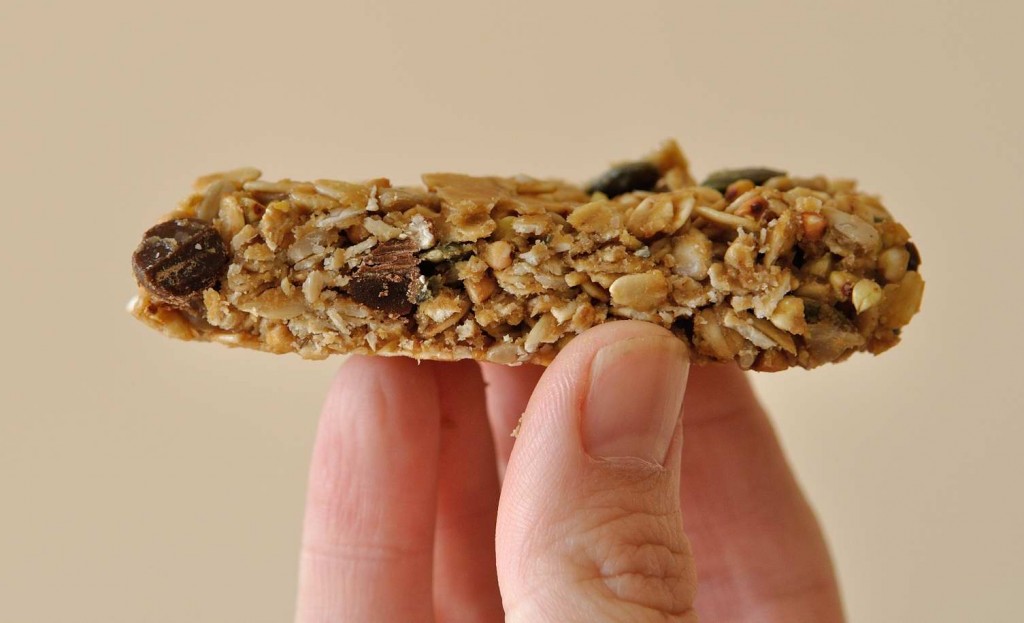 One other note here, you should store these bars in the fridge, as they do tend to crumble if left outside. I still haven't found a way to make granola bars that stick well like the commercials ones without adding them ingredients I try to avoid such as sugar, corn syrup, etc. If you know of a better way that's still healthy, do let me know. Updating here that a genius in one of the cooking groups gave me the great idea to use cocoa butter here to make the bars stick better, and they do! Which is awesome because cocoa butter basically has no taste, whereas coconut oil has very distinct strong taste.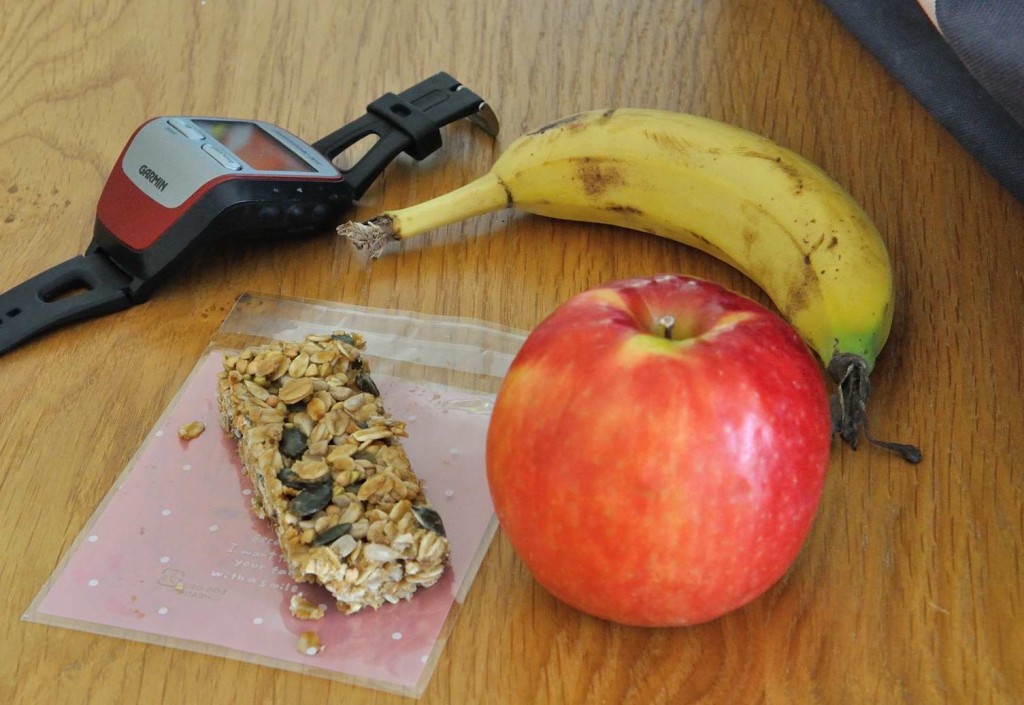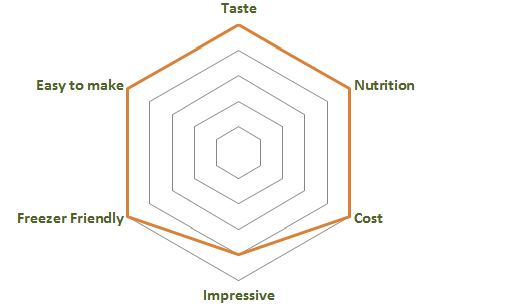 Homemade Healthier Crunchy Granola Bars
Homemade healthier energy bars, with surprising ingredients, and no refined sugar!
Ingredients
⅓ cup raw buckwheat groats
1⅓ cups rolled oats
¼ cup sunflower seeds
¼ cup pumpkin seeds
Optional: ¼ cup dark chocolate chips and/or dried fruit
4 table spoons coconut oil, or 40 g cocoa butter (the cocoa butter is preferred as it holds the bars much better when kept out of the fridge)
4 table spoons raw tahini (made from whole sesame seeds is preferable, as it is stickier)
3 table spoons date syrup
a pinch of salt
Instructions
Place the rolled oats and the buckwheat groats in an oven pre heated for 150 C for about 30 minutes until they brown (stay close and mix the grains every few minutes to avoid burning them). You can add the seeds for 10 minutes of roasting as well but that's optional.
Place the grains in a bowl with the seeds and the chocolate/dried fruit (if using) and mix.
Melt the coconut oil (or cocoa butter) in a bain-marie (inside a small pot over a larger pot with boiling water). Add the raw tahini, date syrup and salt and whisk well. Let chill, then pour oven the grains and sees mixture, and mix well.
Place the mixture in a 25x15 cm pan and use your hands to spread evenly and pack down. Lay a piece of parchment paper on top and use a drinking glass to press down firmly and pack the mixture in place.
Place in the fridge to set for an hour, then cut to the desired bars size. Keep in an air tight container in the fridge.
P.S.
If you liked this and want to be updated with new recipes, Like VeganHightechMom on Facebook or register to get updates via email (This is mostly recommended as it is the only way to ensure you'll receive the recipes. And check your spam or "Promotions" tabs, as these email might end up there sometimes).
Moran