This post is also available in: Hebrew
We are standing together next to the stove, me with all that giraffe height and she with her little pink stool (because pink is for girls, who knew, that gender characterization starts at such a young age, even if you never expressed such inductions yourself), and watching the smoke go up.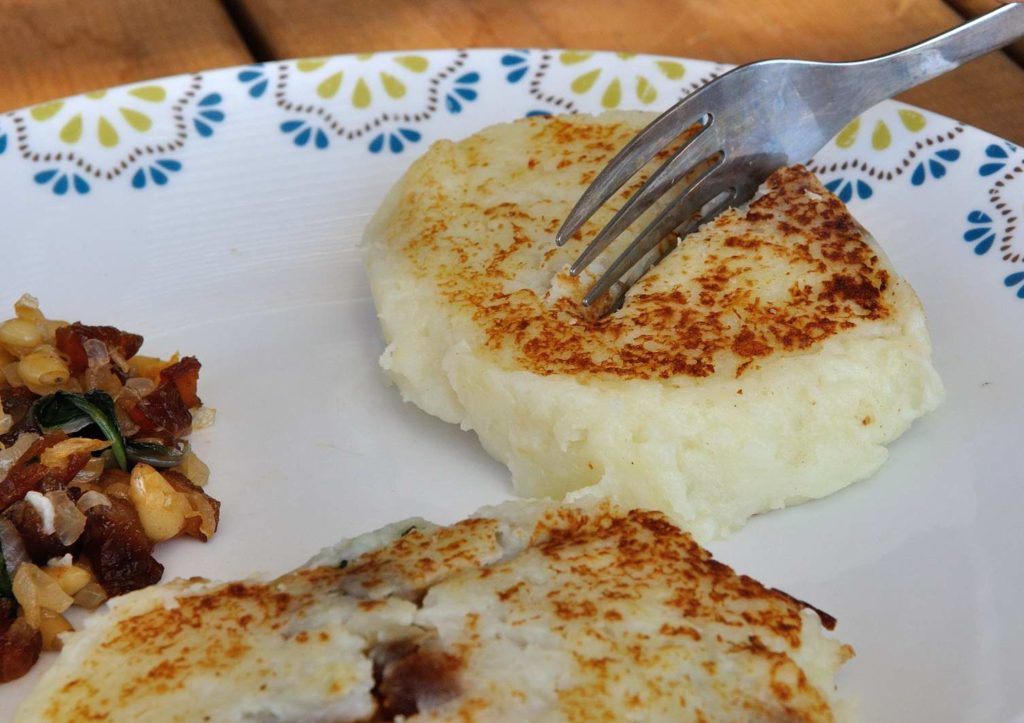 She promised she would taste, in our house we never force anyone to eat and you can say something isn't tasty and even spit it out, but you always have to try. Always give a chance, not just for food.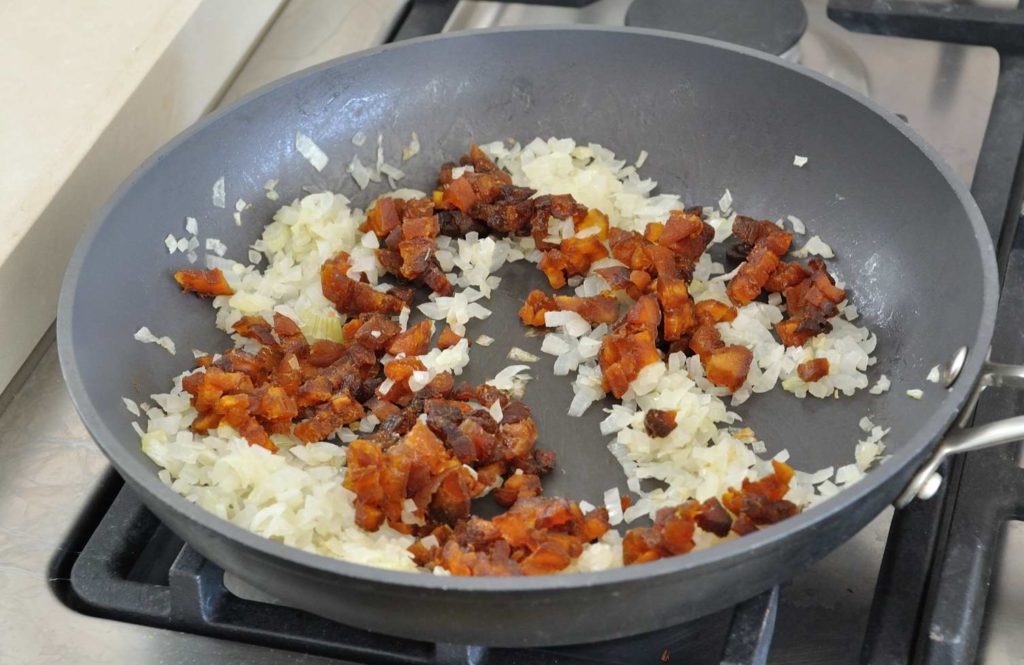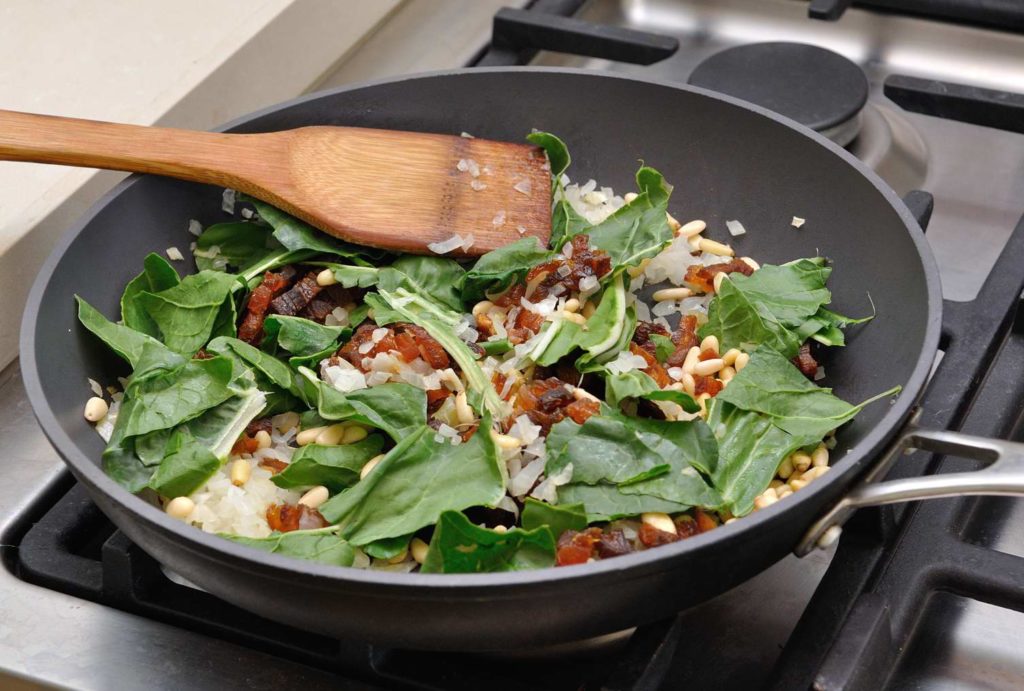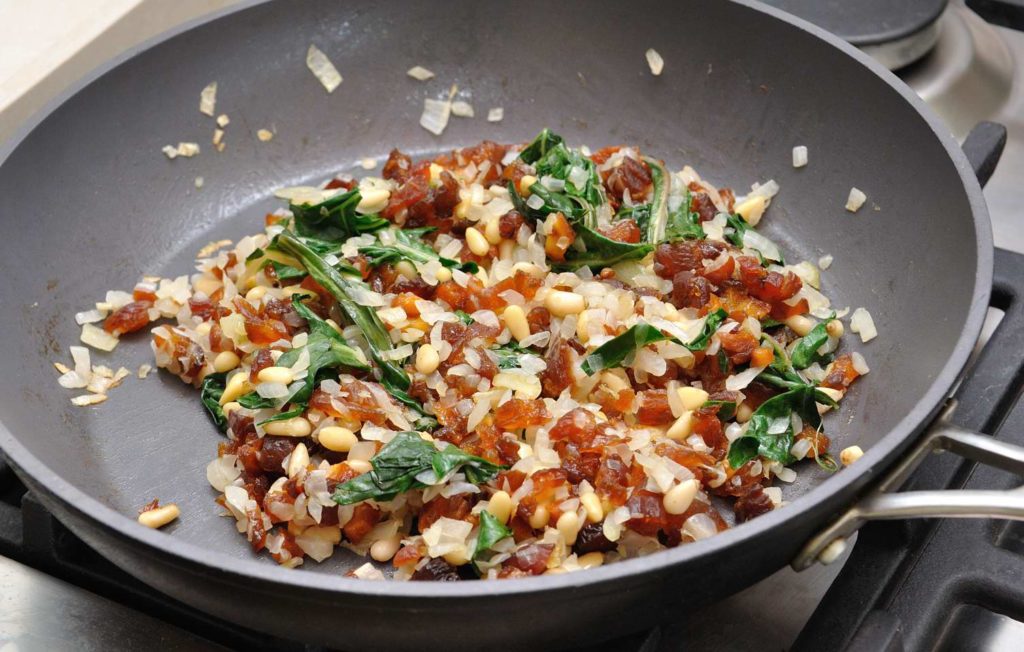 The pot next to us carries leftovers from lunch, and she's asking me what are we going to do with it. I say we'll keep for daddy's diner, or for tomorrow.
She looks at me and asks: you are not going to throw it away, right? because we don't throw food.
Because we don't throw food, she knows, and she tells me it's because there are hungry kids that don't have food. Then she tells me, mommy, let's give them our food, because we have a lot. Charmed by her willingness to share I ask her how will we know where there are hungry kids, and she answers, we'll go to all the countries and all the kids and ask is anyone hungry here? and then we'll give them.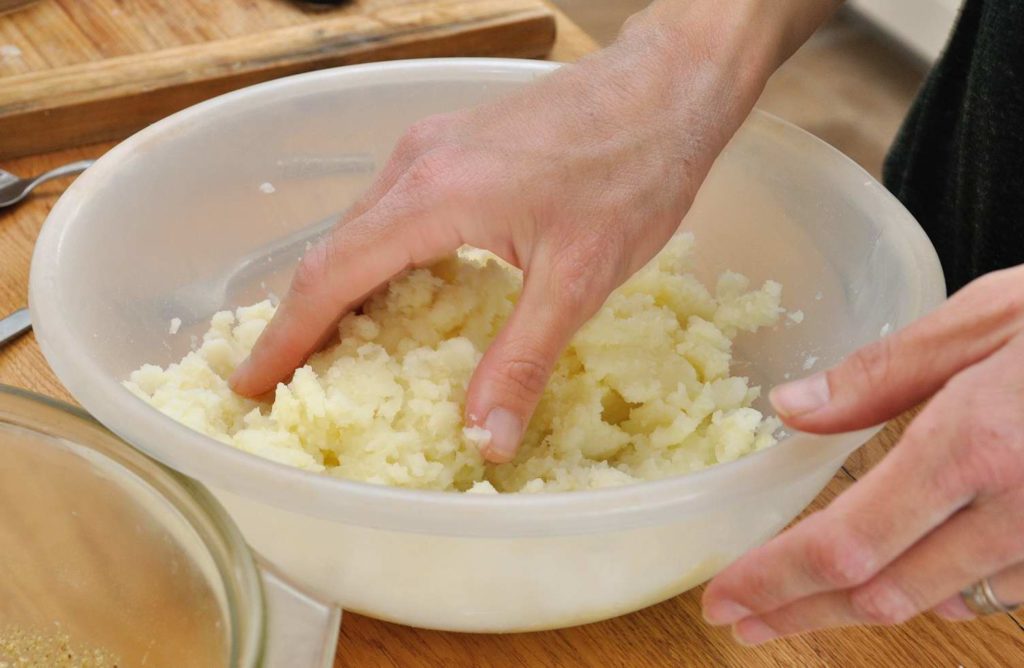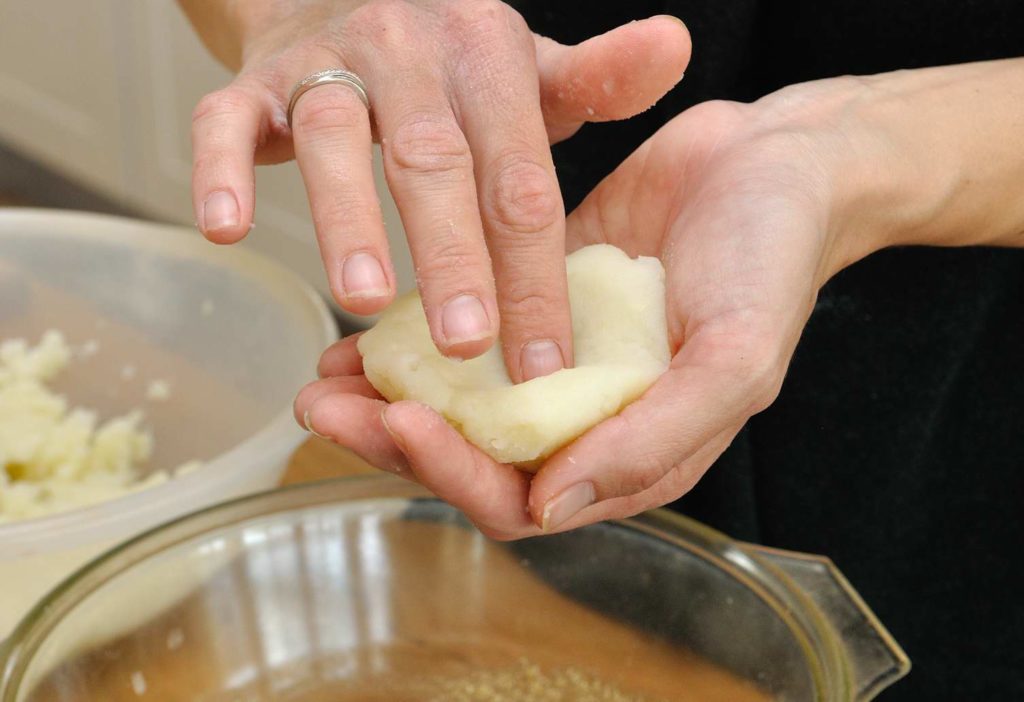 They are so charmingly naive at this age.. What does she even know about a hungry child? Or about lacking anything for that matter? We feel so strongly about teaching them our values and the things we feel are important, and not fill the house with a million plastic games and stuff they hardly know what to do with. But even when we hardly buy anything it's hard to get away from it. they get so much from their grandparents, the uncles and aunts, the neighbors that just want to give out some toys. This is the generation we are raising today, one that like to go the mall (not that I've ever took her to one but she" go some day) and brands (she wants a Kity bag and a Mini Mouse costume even though we don't own a TV so where from?!), so little things we really have control over.. So we play with the patties in our hands and I tell her it's a lovely idea and give some more practical ways we can give back to society.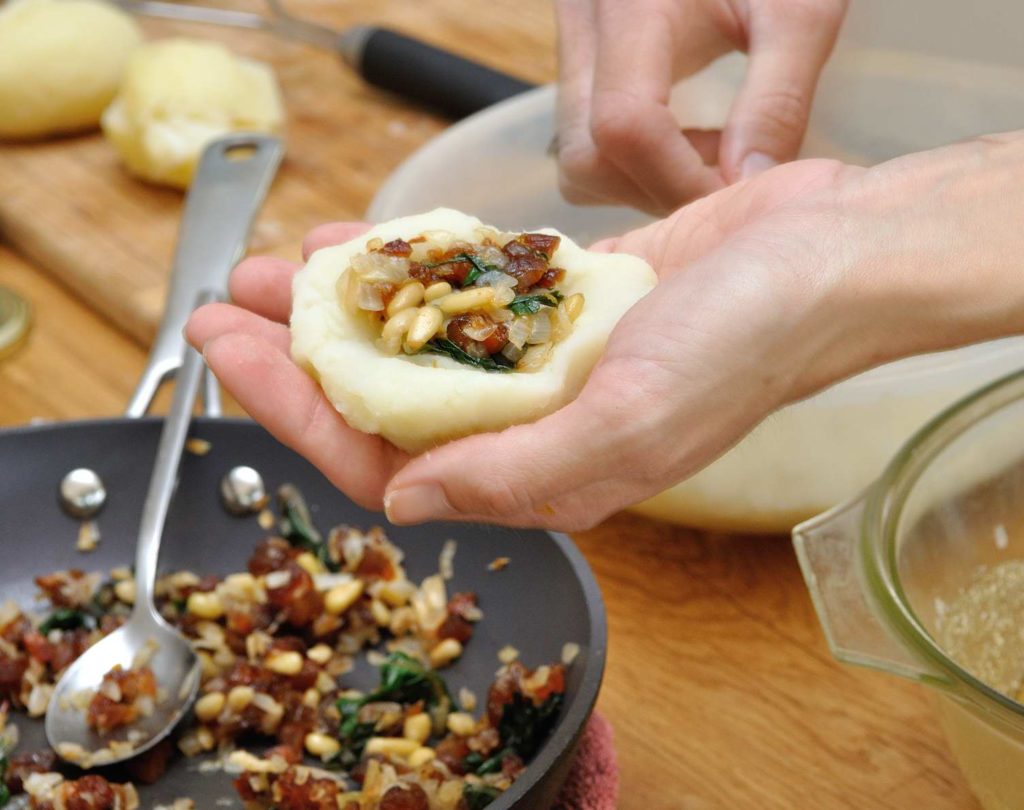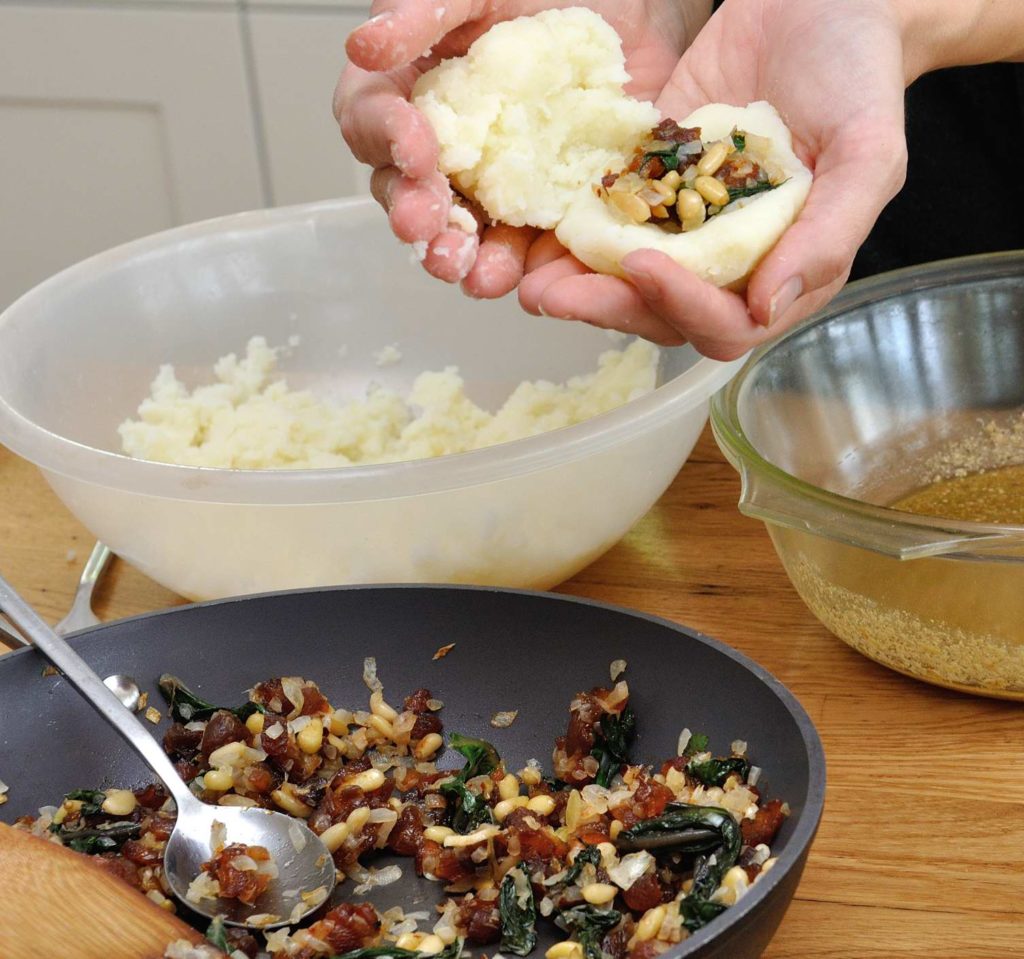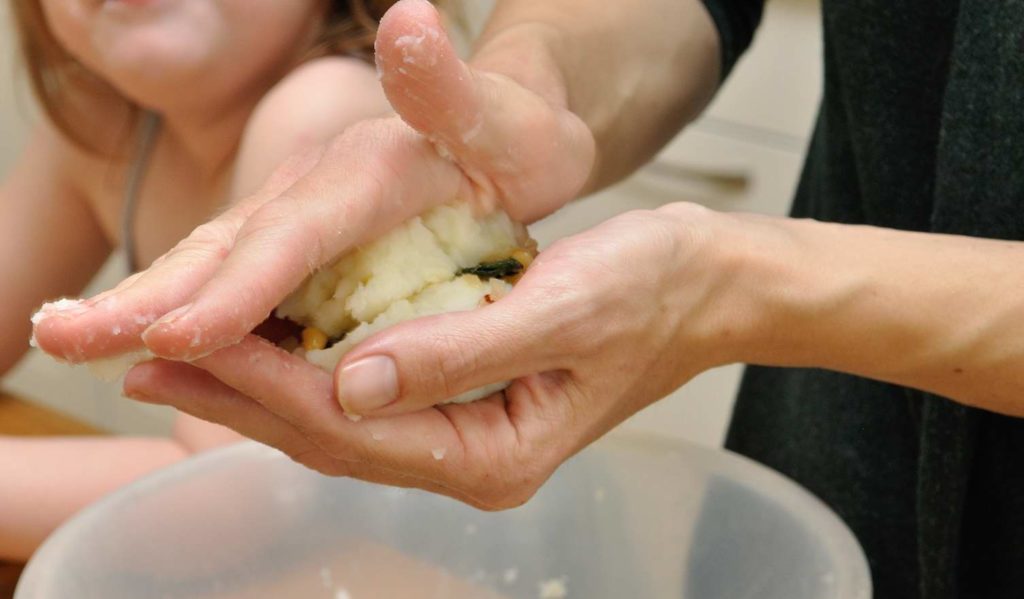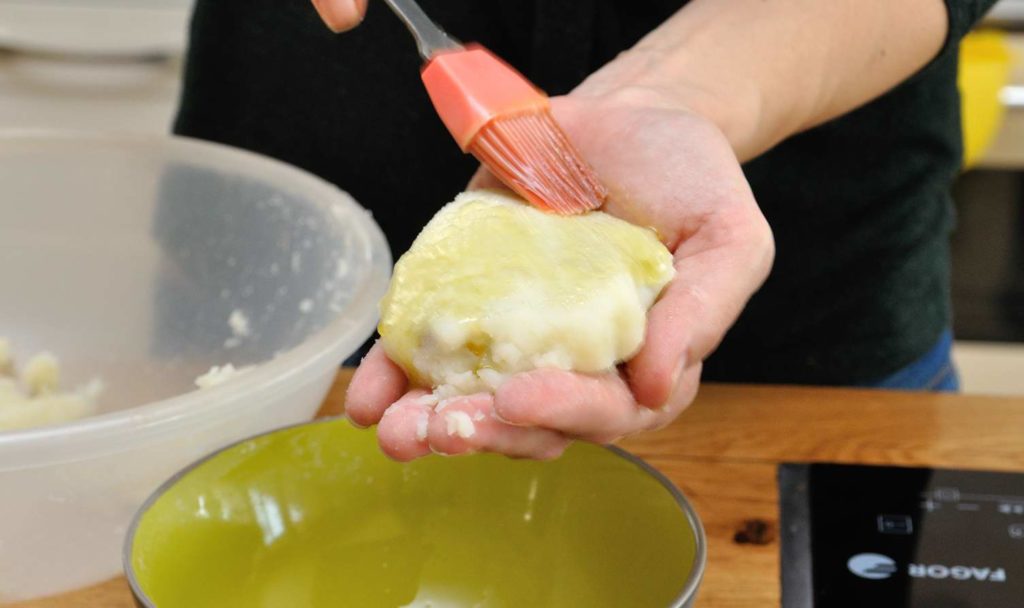 A few notes about the recipe:
Aesthetics – You need to play a bit with the potatoes and learn the ingredients for these patties to turn out pretty. I don't think we need to take it to extremes, but aesthetics in food is important, so I recommend you'll make some extra because it is likely that the fist 2 won't turn out perfect. You have to work real gently with the potatoes, when you assemble the patties and more so when you turn it in the pan and take it out of it.
Apricots – I read somewhere that dried apricots can imitate meat well. Not sure if that's true, but what I am sure of is that they are tasty. I recommend you use naturally dried apricots for this recipe and in general, not just for the health benefits (which you should really read about as most dried fruits are far from being natural due to all kind of additives the industry puts in to them), but mostly because they are far more tasty. Once you'll try one, you'll always want to use those. You can easily identify them by their color, the naturally dried ones are brown/black rather than phosphoric yellow/orange.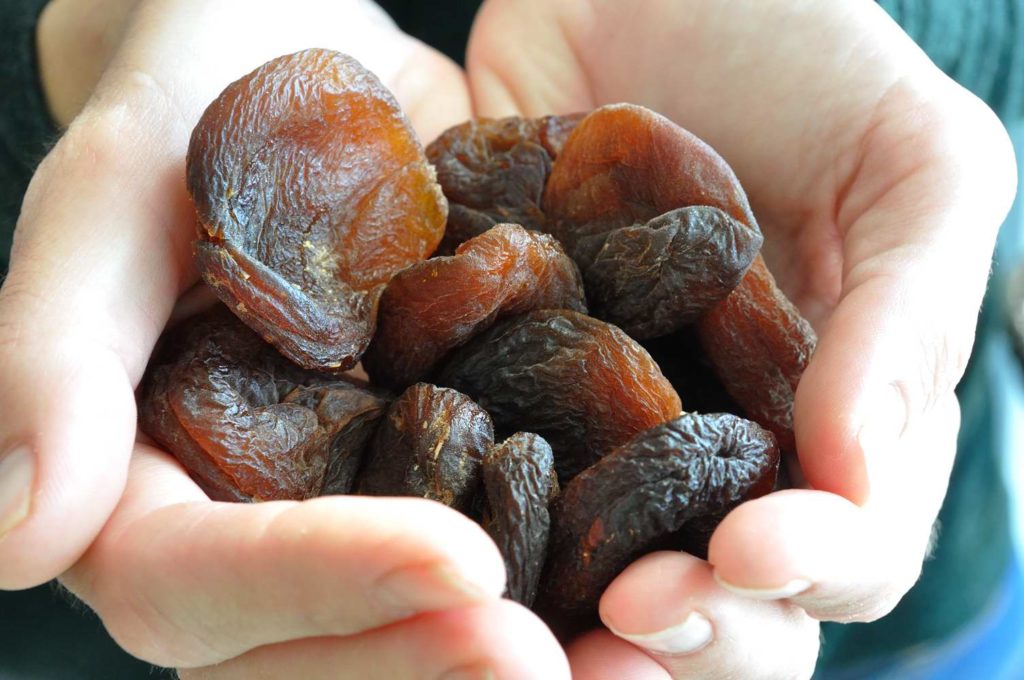 Coating – The coating here s more for the looks rather than for the taste. The taste is perfect without it, but golden patties with a crisp coating are just more exciting. In any case, you can make these with or without coating, but if you chose not to use one, at least use some olive oil on both sides (it is easiest to do that without the patties falling apart by keeping it in your hand once you assembled it, spread some olive oil on the top side, put that side on the pan, then go over the upper side putting some olive oil on it with a brush).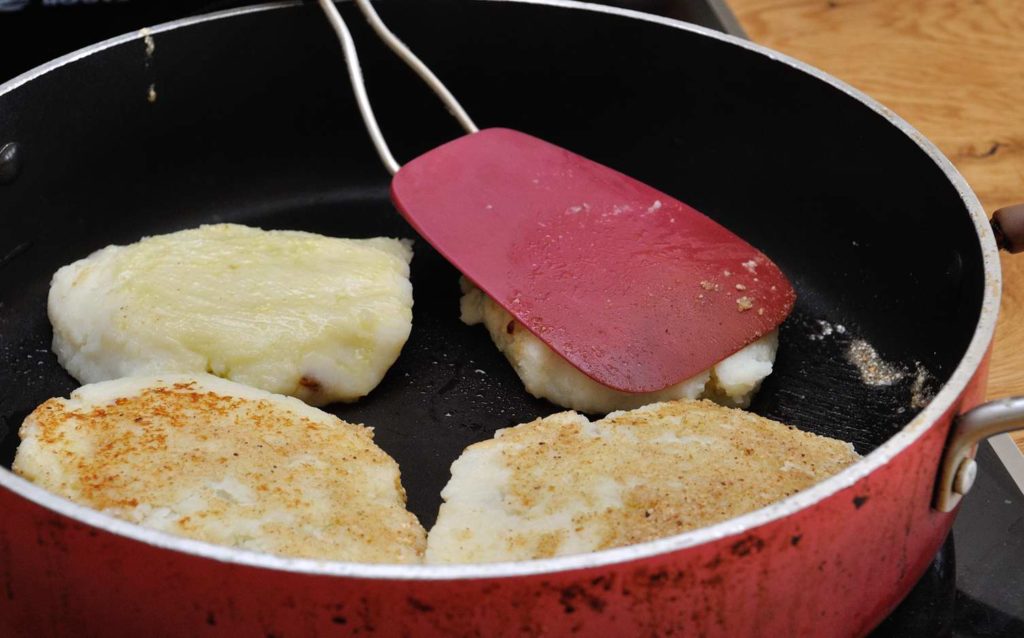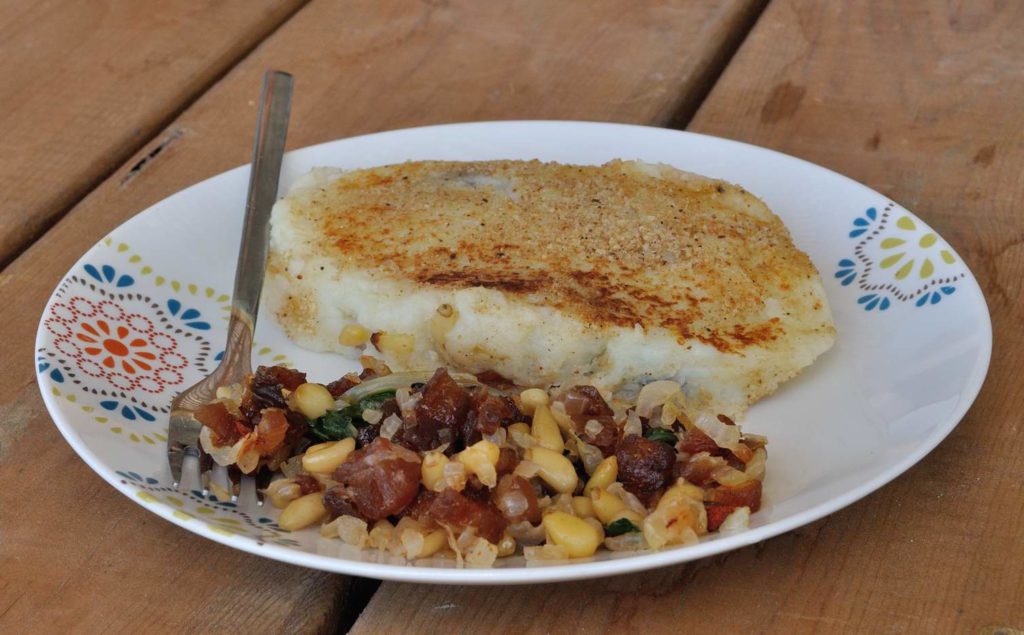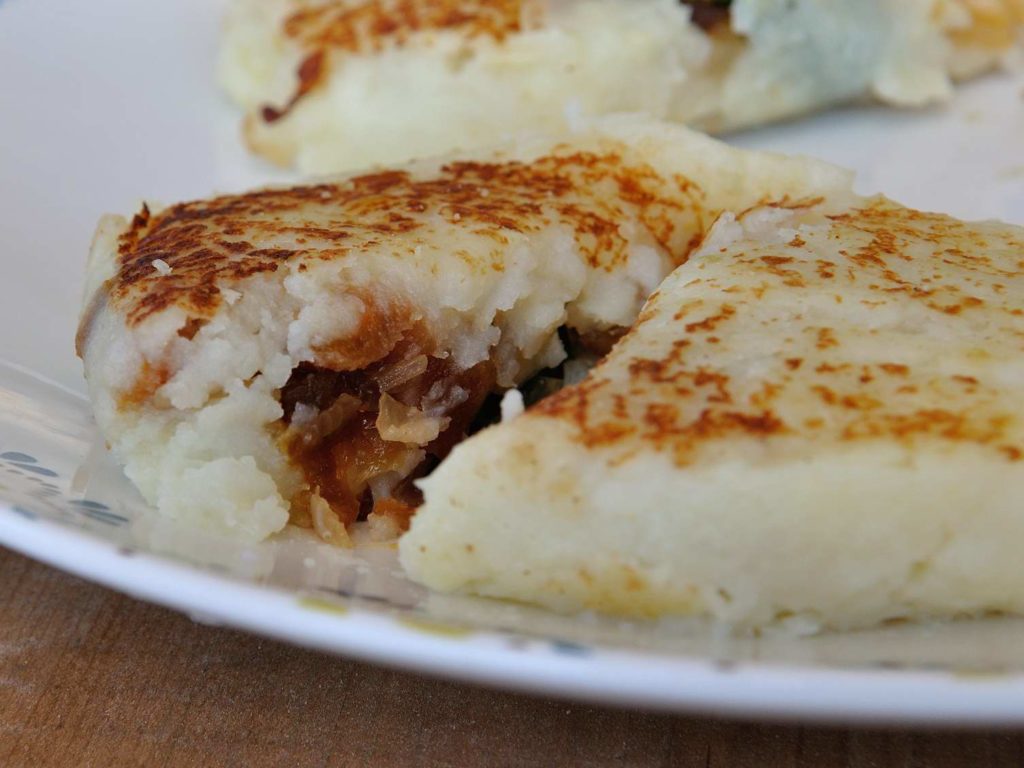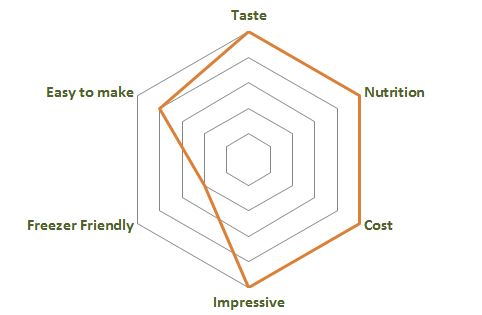 Potato Patties Stuffed With Onions, Dried Apricots and Pinenuts
Delicious potato patties filled with a mix of fried onions, dried apricots, chard and pinenuts
Ingredients
6 potatoes
1 big onion
2 handfuls dried apricots
1 handful pine nuts
1 handful spinach or chard leaves
olive oil
1 tea spoon salt
1 tea spoon smoked paprika
1 tea spoon cumin
Optional: chickpea flour
Instructions
Cook the potatoes until they are soft enough to make mashed potatoes (test using a fork). Drain, peel, and mash along with the salt.
In parallel, chop the onion and the dried apricots, heat up a large non stick skillet and cook the onions with a bit of olive oil. When they start to turn gold, add the apricots and the pine nuts, mix and cook for a couple more minutes, then add the spinach/chard leaves (if using chard cut it coarsely using your hands) and the spices. Mix and wait for the leaves to lose their volume, when they do, turn off the heat.
Assemble the patties: take about a handful of mashed potatoes and squeeze it on top of your other hand, create a small dimple in the middle of it using one finger and fill it up with about one table spoon of the filling, close with a similar amount of mashed potatoes. Press it a bit with your other hand, spread with olive oil (or a combination of olive oil and chickpea flour) and place in a hot non-stick pan with some olive oil. Use the spatula to press down the patties a bit towards the pan. Cook for a few minutes, in the meanwhile spread some olive oil on the top sides, turn and cook the other side until it is golden brown.
P.S.
If you liked this and want to be updated with new recipes, Like VeganHightechMom on Facebook or register to get updates via email (This is mostly recommended as it is the only way to ensure you'll receive the recipes. And check your spam or "Promotions" tabs, as these email might end up there sometimes).
Moran