This post is also available in: Hebrew
We visited my sister's house yesterday, and invited ourselves for dinner and shower for the girls. While my sister was cutting veggies for the salad, and my brother in law was making roasted eggplants, I remembered how he always tells me "why don't you let us try your food", and "how come I only read about your recipes", and sometimes, "cake is not interesting, give us food", etc.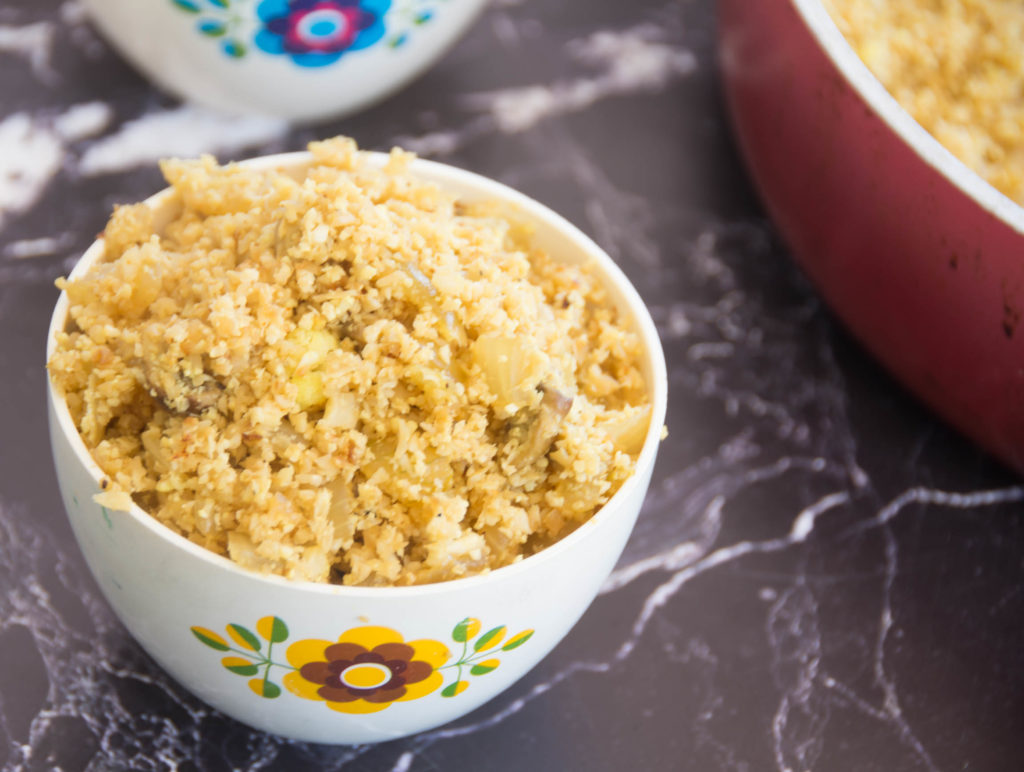 My eyes were drawn to the beautiful cauliflower Inbal was cutting so I asked if I can steal half of it. She agreed, and so I've made us cauliflower "rice" in 5 minutes.
Cauliflower "rice" is a recipe that is making noise on the web for a few years now. Oh, and yep, I think I'll continue putting "" every time I'll write "rice" in this post.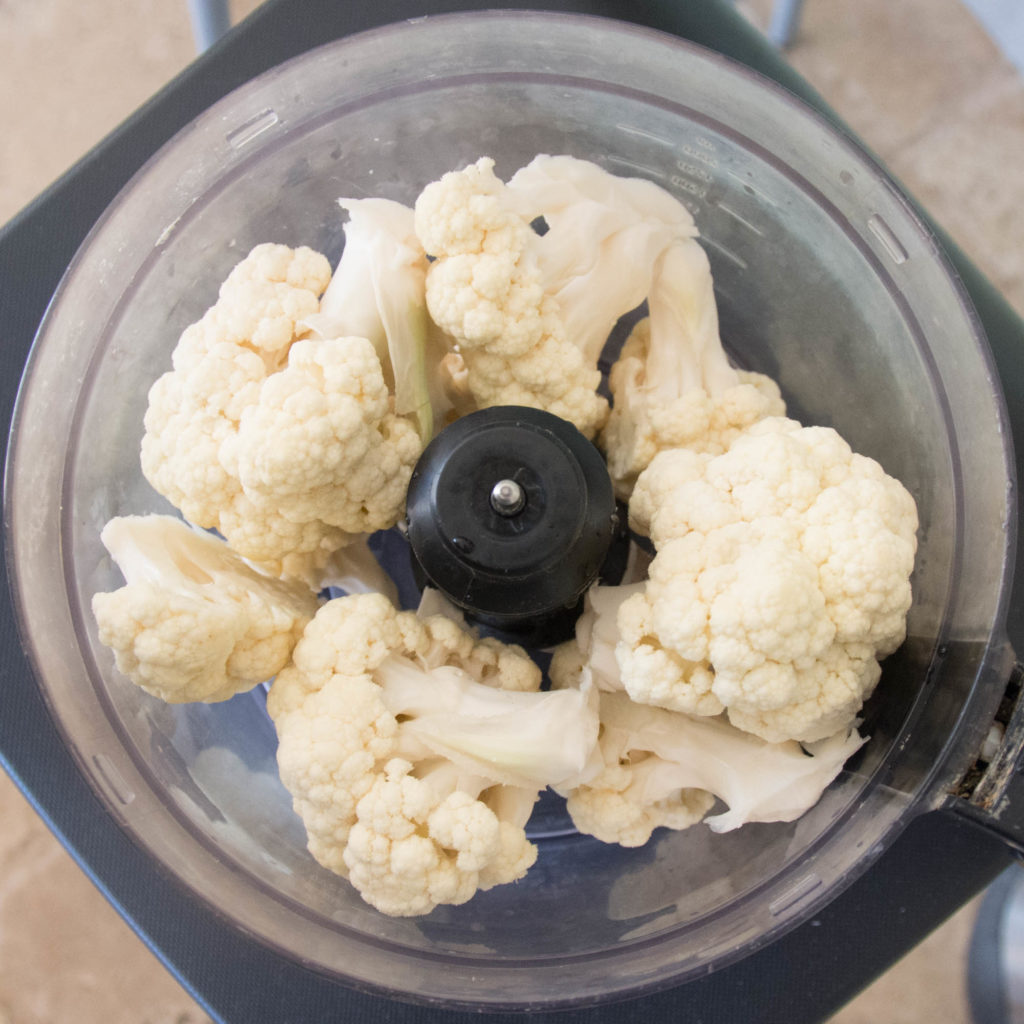 My conclusions:
It is very tasty.
Its quick to make.
It kind of looks like "rice", so more interesting tasting.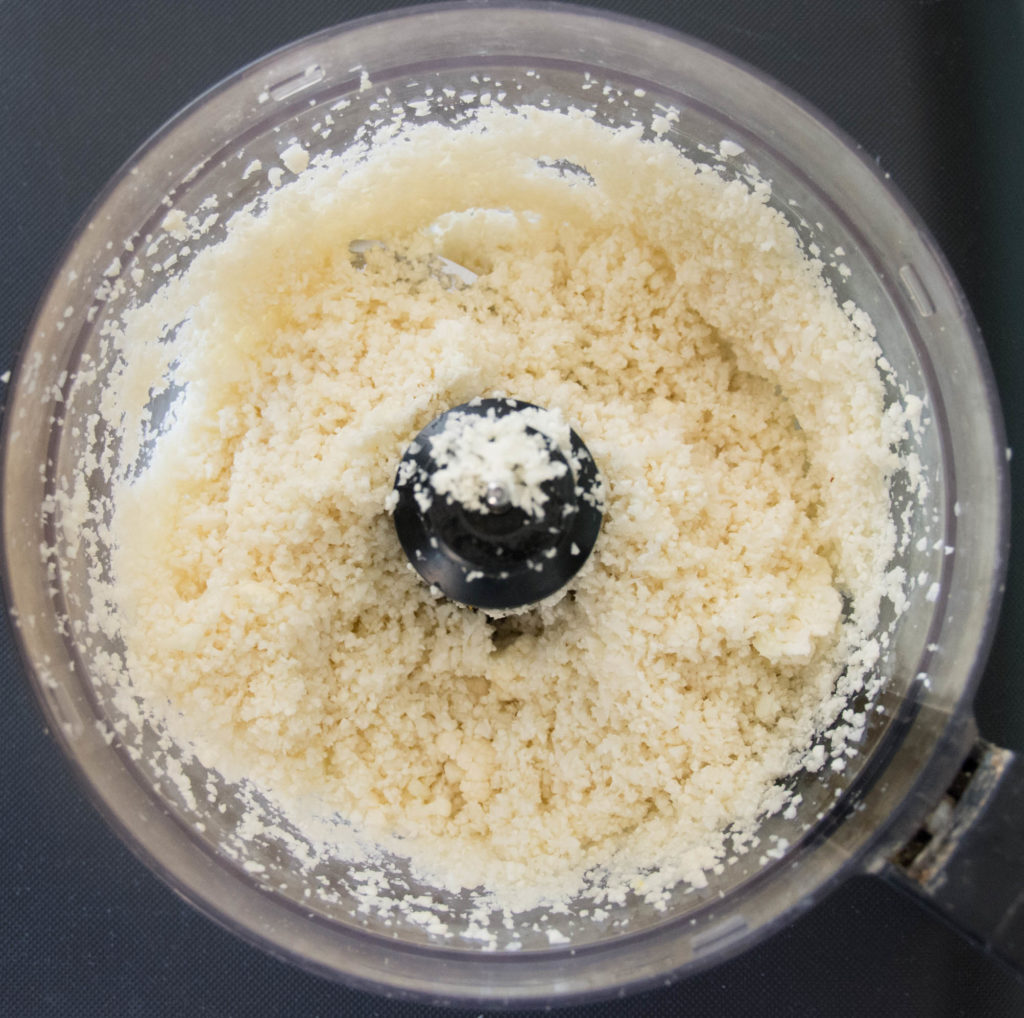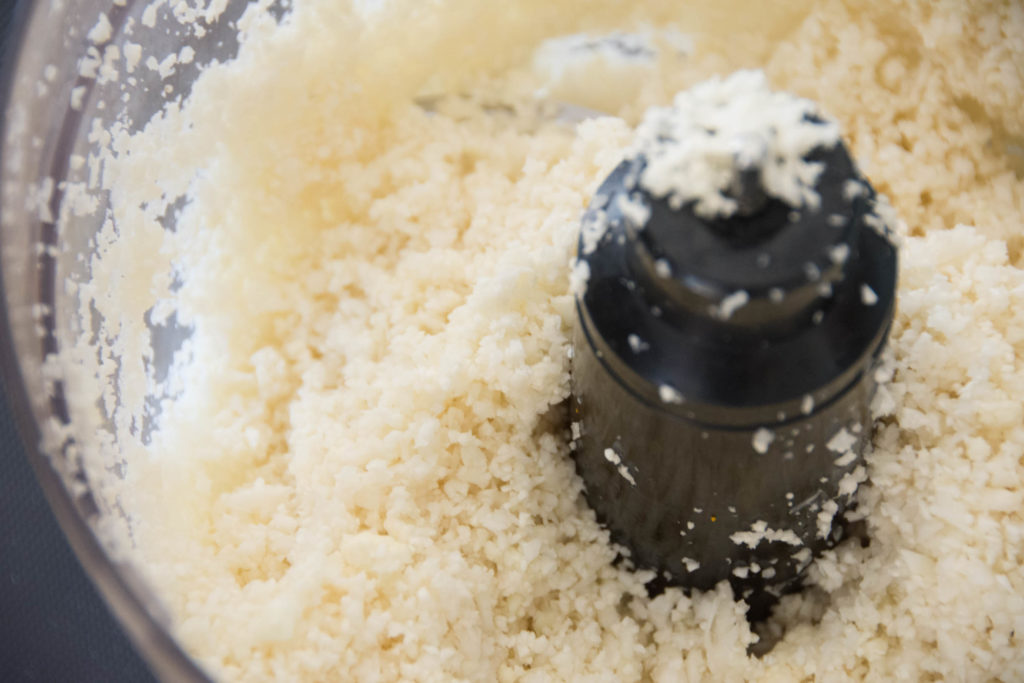 My brother in law's conclusions:
It is tasty.
It is blogable (read: I have his approval to post the recipe here).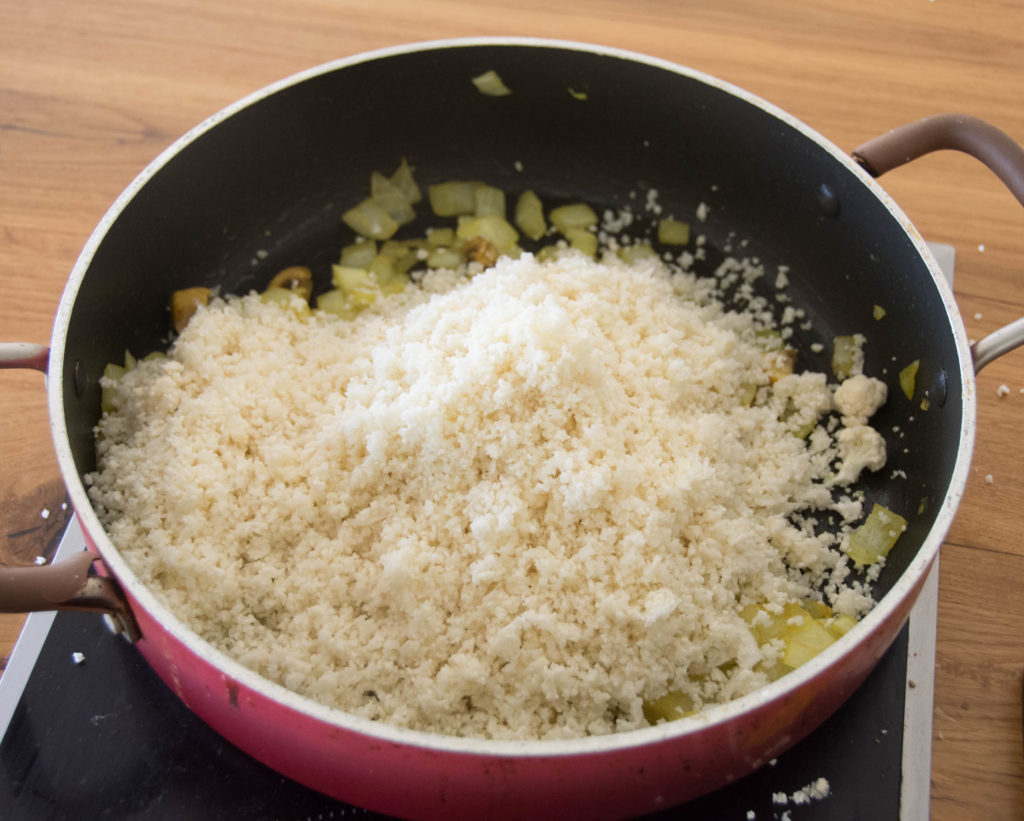 My niece's conclusions:
It is so tasty.
Please give mom and dad the recipe.
What, there's cauliflower there?!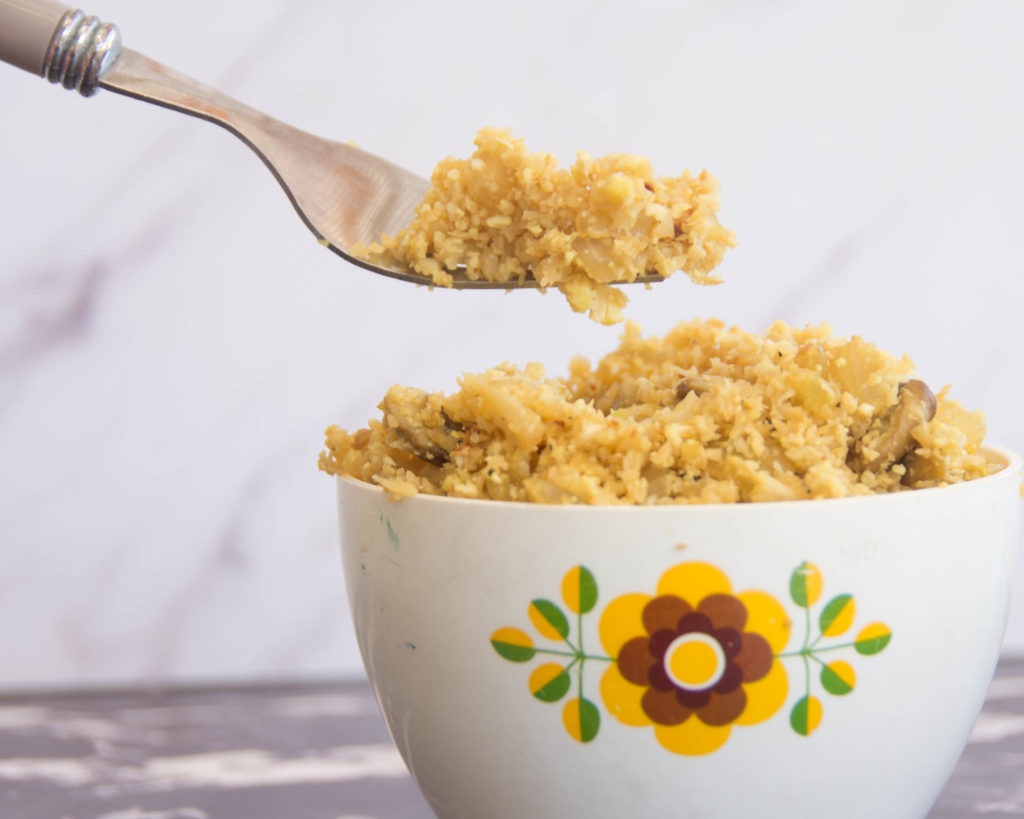 * For you: know that this is a very adjustable recipe. The base is the cauliflower, but other than that you can vary the added vegetables. Diced tomatoes fit here perfectly, corn, grated beets and more. Go with your heart's desire. There's something really cool about eating a kind of "rice" dish, but with the nutritional values of cauliflower, right?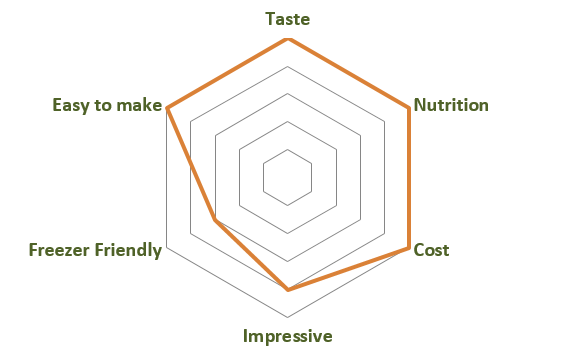 Quick Cauliflower "Rice"
A quick and filling cauliflower "rice" dish
Ingredients
Medium onion, diced
Half head cauliflower, washed and cut into florets
A handful of mushrooms, diced
½ tea spoon turmeric
3 table spoons soy sauce (or tamari sauce if you want this completely gluten free)
2 table spoons olive oil
Salt and pepper, to taste
Instructions
Warm the olive oil on a non-stick skillet, add the onion and mix. Add turmeric and saute while stirring with a wooden spoon from time to time until the onion becomes translucent (a few minutes). Add the mushrooms and the soy sauce and continue saute for about 3 more minutes.
In parallel, add the cauliflower florets to a food processor and grind it until it resembles rice or cuscus (if you don't have a food processor you can also use a grater). Add the cauliflower to the pan, add salt and pepper to taste, and saute fore about 10 minutes (take a tea spoon after a few minutes and taste. You want the cauliflower to soften a bit, but not be too soft, something in between). *This dish is tasty warm or cold. Keep leftovers in the fridge. You can add some flour to it and use leftovers as patties. Nice, ha?!
P.S.
If you liked this and want to be updated with new recipes, Like VeganHightechMom on Facebook or register to get updates via email (This is mostly recommended as it is the only way to ensure you'll receive the recipes. And check your spam or "Promotions" tabs, as these email might end up there sometimes).
Moran