This post is also available in: Hebrew
We used to hike a lot when I was a child. I mean really a lot. My dad was a tour guide when he was younger, and even when his career changed, nature has always stayed in his heart… He used to ask tricky questions on the way in the car, and when I leaned forward he would sometimes whisper the right answer in my ears (hey, it wasn't a fair fight, as the age difference between me and my siblings is big).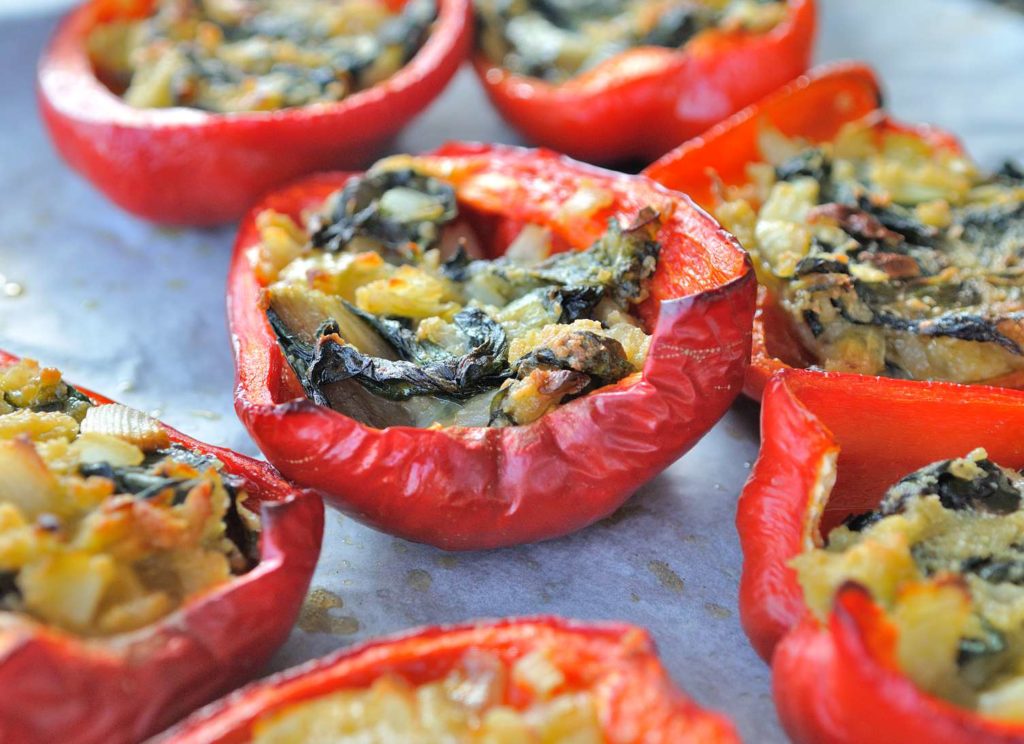 When we saw an interesting flower we would run to him to ask, he always knew the name and some interesting facts about it.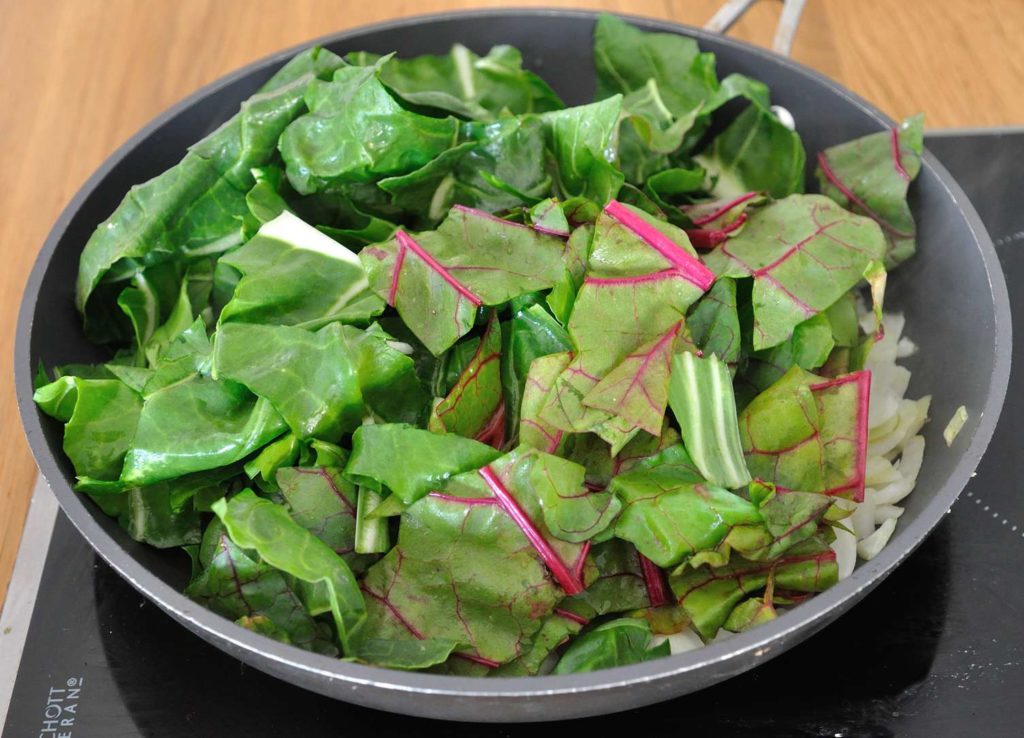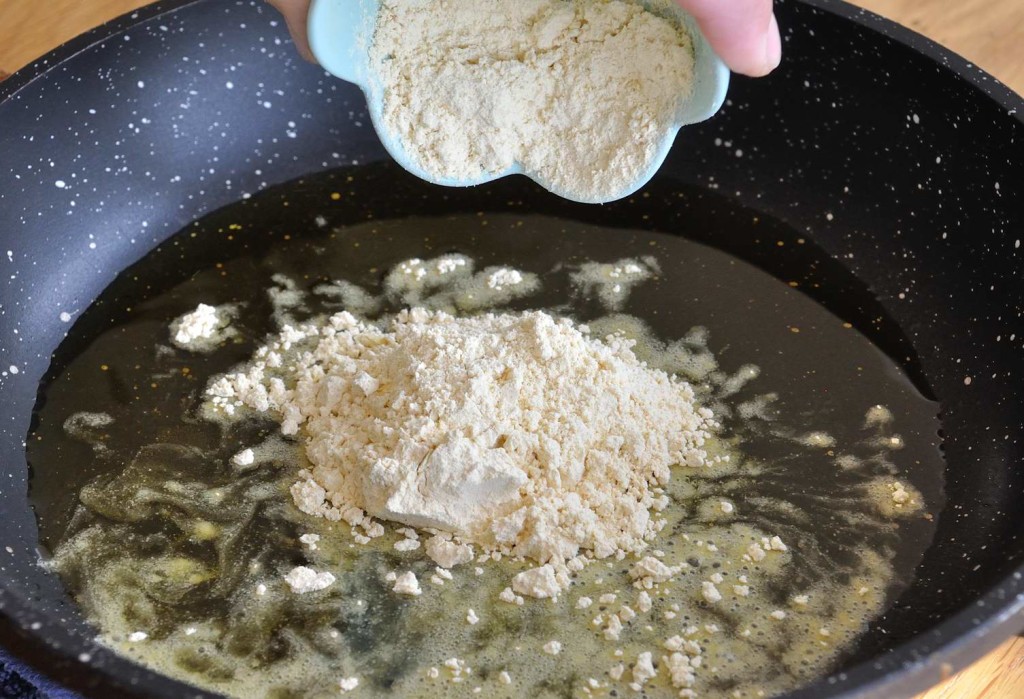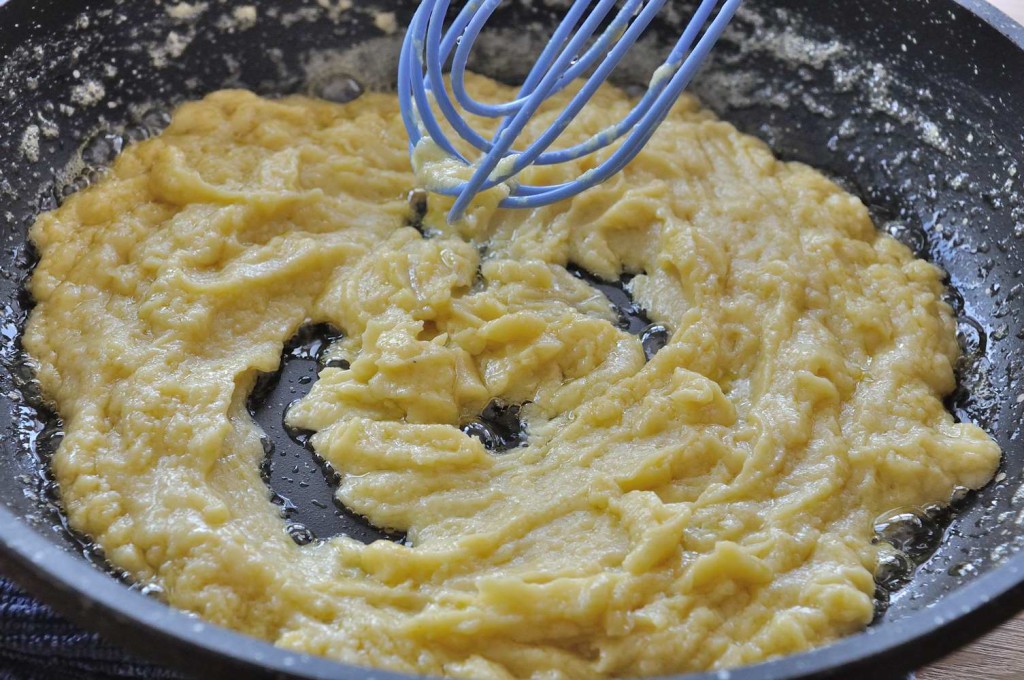 My parents general knowledge has always amaze me, and from today's perspective, it even impresses me more, because they didn't have uncle Google to ask for advice, or the Facebook to learn from communities of like minded people, so they had to search in books and learn, if looking for nature subject matter issues, or simply trial (and obviously much error) in other general like and kids raising issues.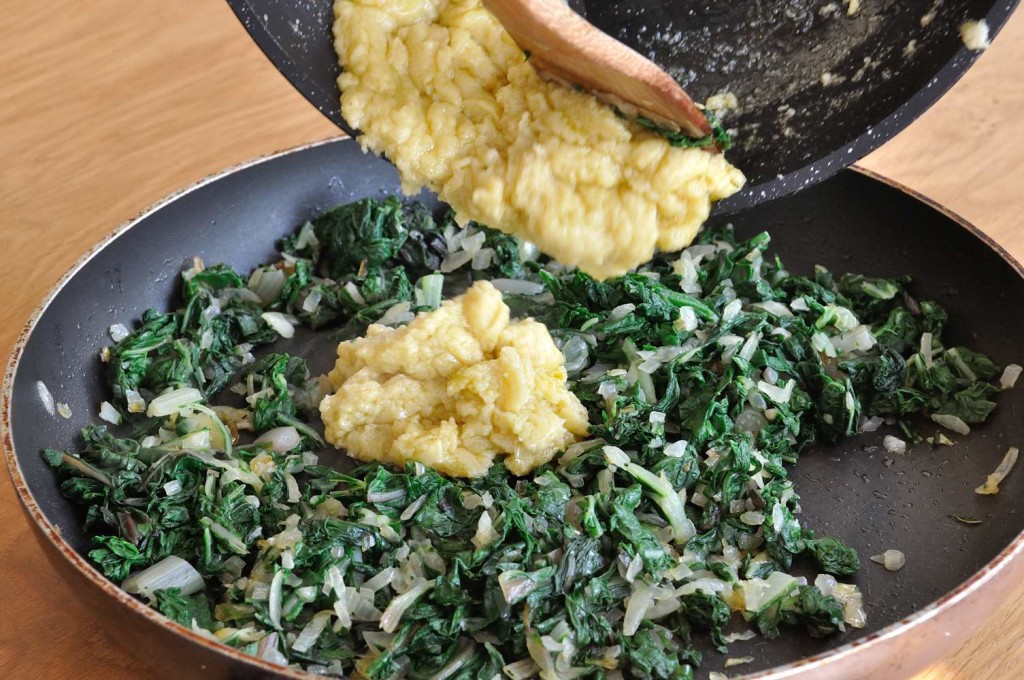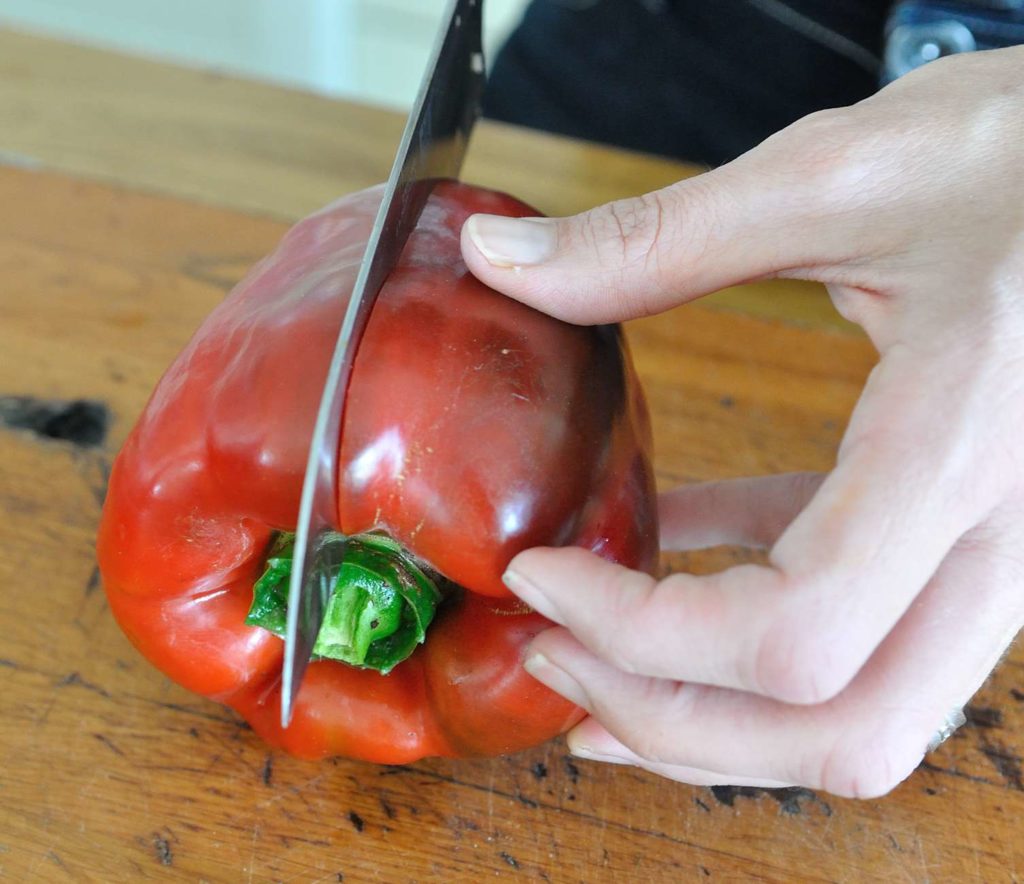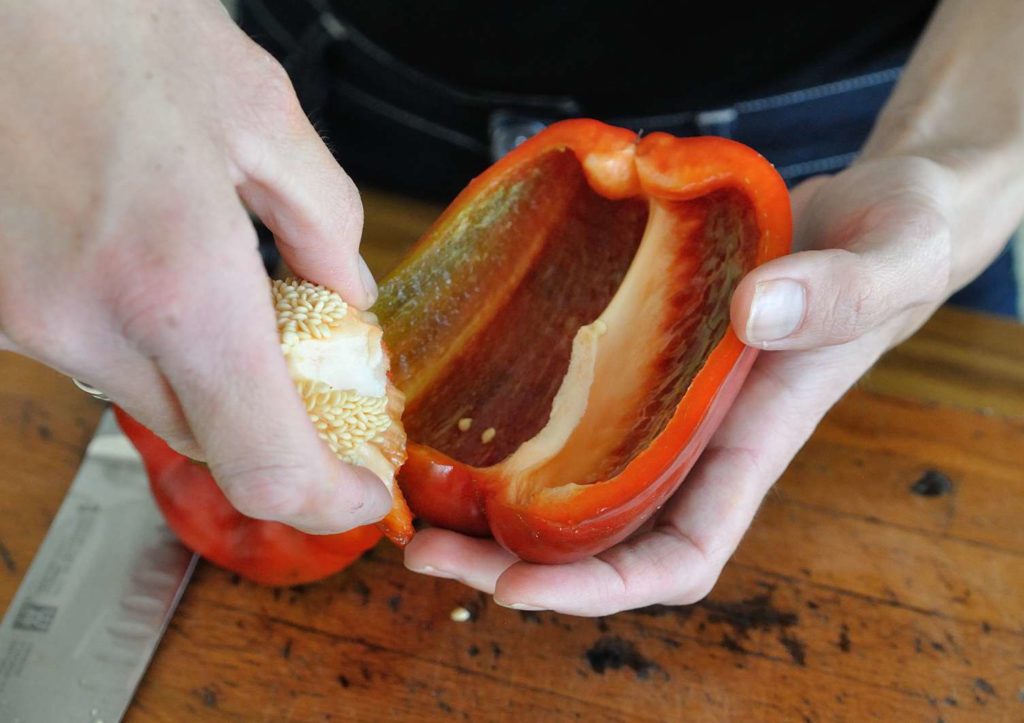 My older daughter came back from daycare the other day, excited about the solar system class they had that day. We tried to share the excitement and started naming the planets, from farthest to closest. Rafi stopped at Saturn, asking me "well, which one is next?"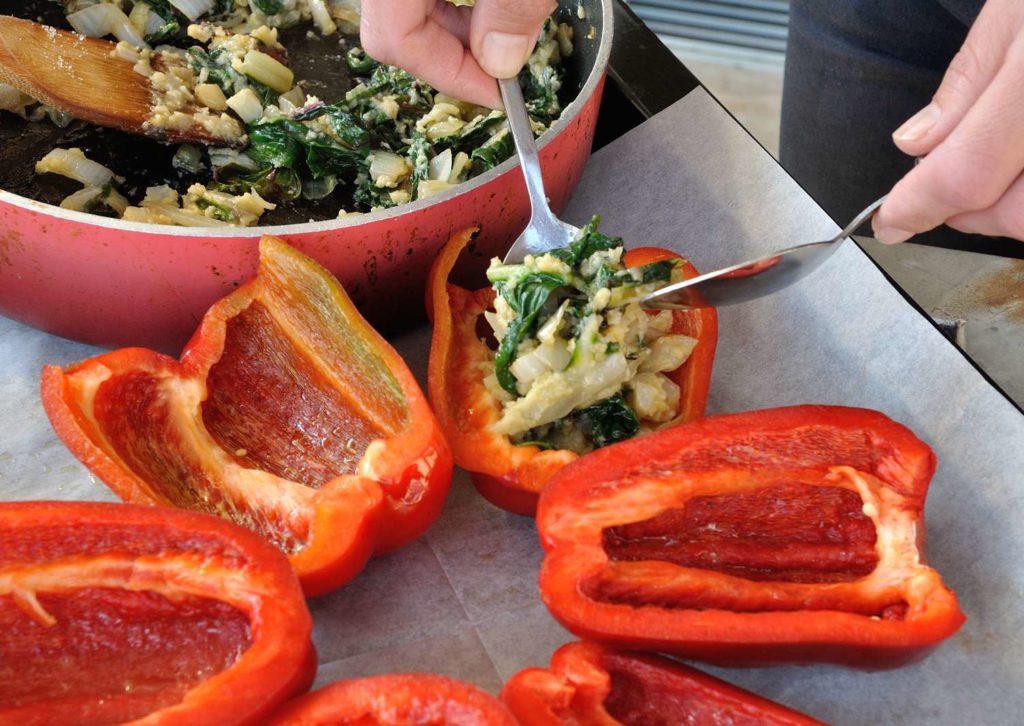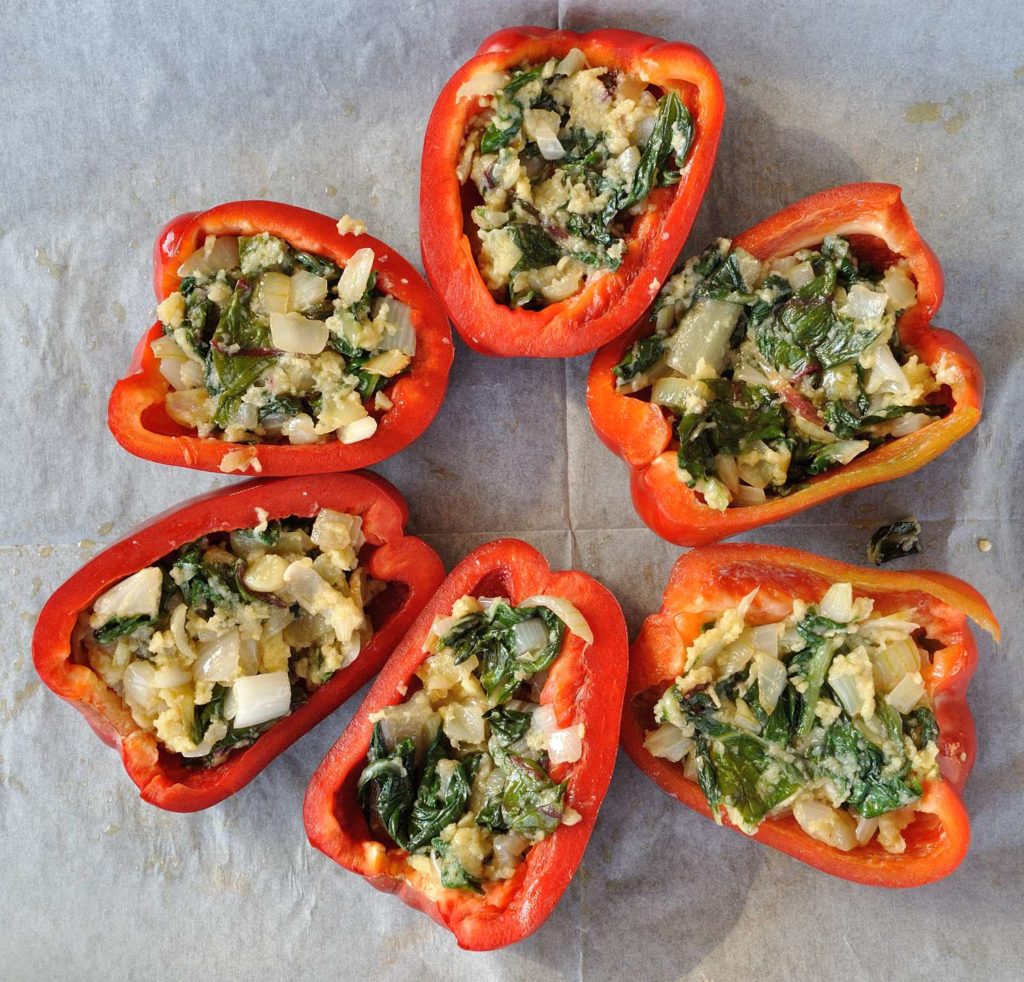 And while I thought he is trying to make me feel part of the conversation, I cought him checking his phone for the answer. Me? I didn't know the right answer and felt so dumb, knowing that even if I knew, kids these days know very well that data you get from the web and not from your parents, educated as they might be, they cannot compete with the computers..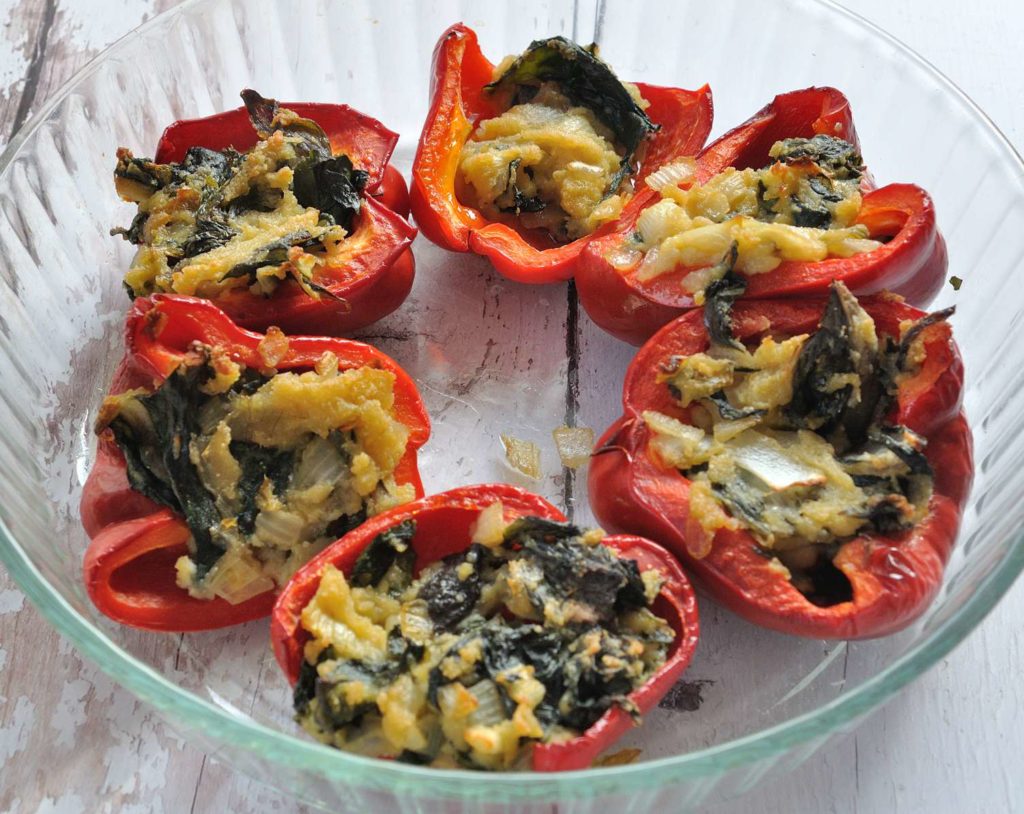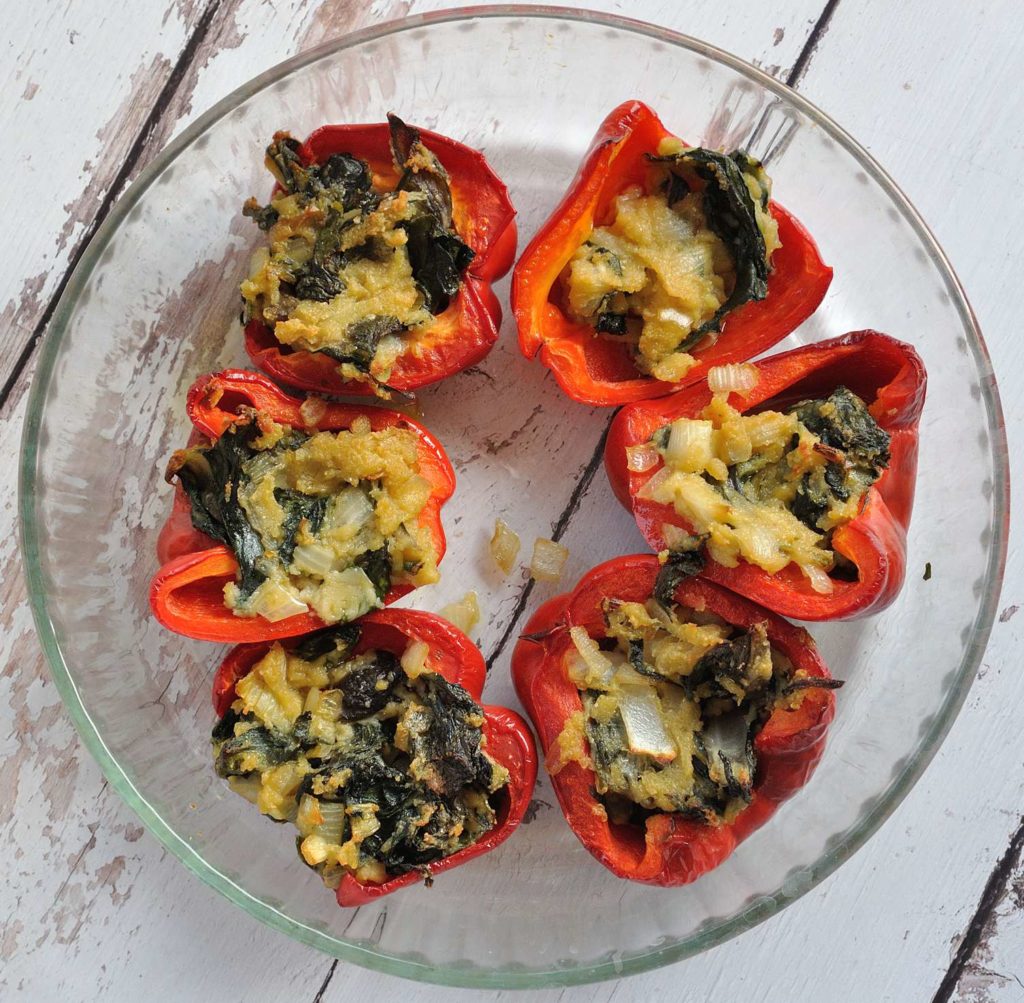 I can't real make an educated decision as I haven't tried both obviously, but I believe, if I had the option to choose whether to live in today's world or an earlier time in history, I'd still choose today, as even if it is fast paced, scaring at times, I think it is still less intimidating than the time before, when it was harder, especially for woman.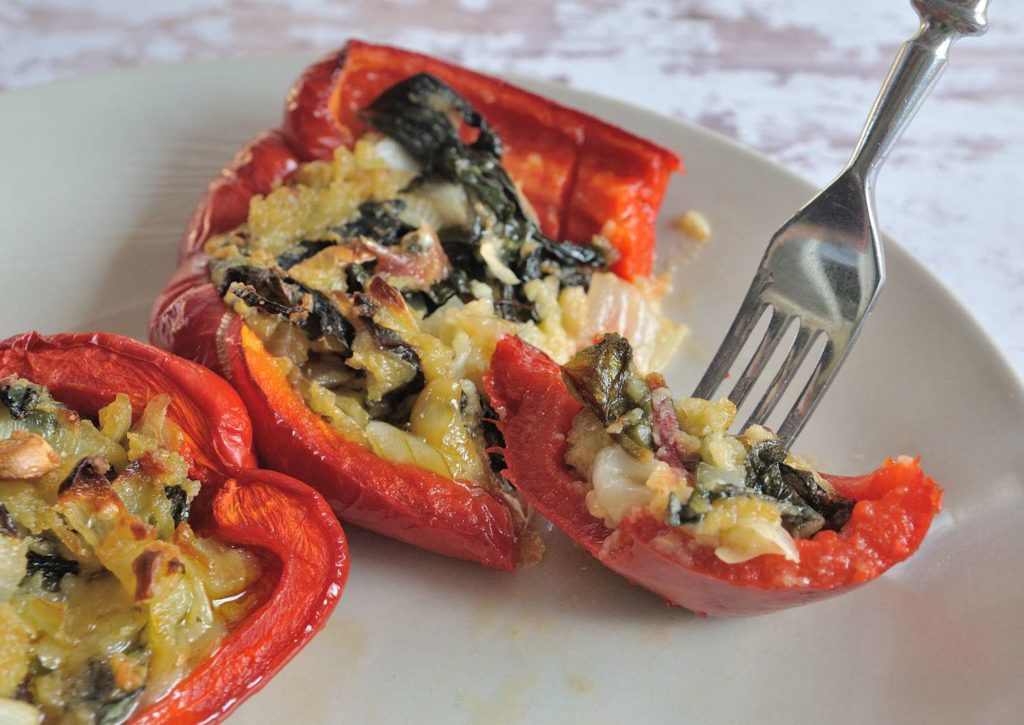 The Dishometer Rating: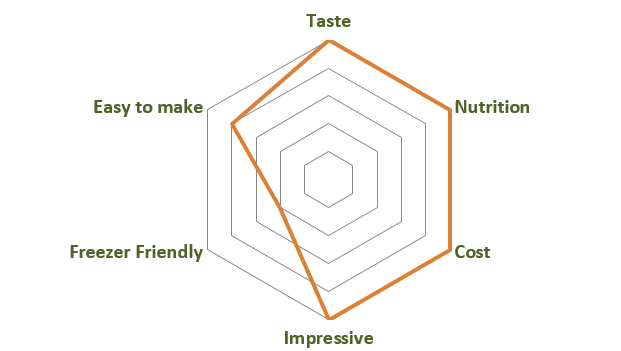 Red Pepper Bpats Filled With Chard
A great dish that puts the veggies in front and brings out the best of them!
Ingredients
3-4 red peppers (start with 3 and if you have more filling ad another one)
Large onion
2-3 table spoons olive oil to fry the onion
2 garlic cloves, minced
2 batches of chard (should weight about 800 grams with the stalks and about 400 grams just the leaves)
¼ cup olive oil
¼ cup chickpea flour
½ cup water
1 tea spoon salt
Instructions
Dice the onion, warm 2-3 table spoons of olive oil on a pan, add the onion and garlic and saute while stirring occasionally until lightly brown (about 10 minutes). Remove the chard leaves from the stalks (you can use the stalks for different purposes like saute with some olive oil) and cut coarsely. Add the chard to the pan, mix and wait a few minutes for it to reduce.
In another pan, warm ¼ cup olive oil, when it is warm add in the ¼ cup of chickpea flour (you can use other flours here, personally I think the chickpea flour produces the tastiest result), remove from heat for a minute and stir well to avoid lumps. Place back on the stove, and start adding the water gradually, while stirring, about ½ a cup of water, until you reach the consistency in the picture above (mash consistency). You may need to add some water. Keep stirring and remove from heat when it starts to bubble (should happen pretty fast, within a minute or so).
Add the browned onion and chard mix to the other pan with a tea spoon of salt, and mix to combine. You could add here some lemon zest, it will make it even more delicious.
Cut the peppers to perfect halves, remove seeds and white parts, brush with olive oil and fill with the onion chard mix. Place in an oven pre-heated to 200 C degrees for about 45 minutes (the peppers should be soft but not too much)
P.S.
If you liked this and want to be updated with new recipes, Like VeganHightechMom on Facebook or register to get updates via email (This is mostly recommended as it is the only way to ensure you'll receive the recipes. And check your spam or "Promotions" tabs, as these email might end up there sometimes).
Moran