This post is also available in: Hebrew
While it's name may be a bit confusing, this is not a salad dressing rather a whole salad's name, which is actually one of the most basic and popular salads in the Russian and Ukrainian kitchens. This salad was such a hit in my husband's family, that the story tells his grandparents use to make it for every party they have thrown, while measuring the amounts in buckets! I guess they were pretty popular folks if so..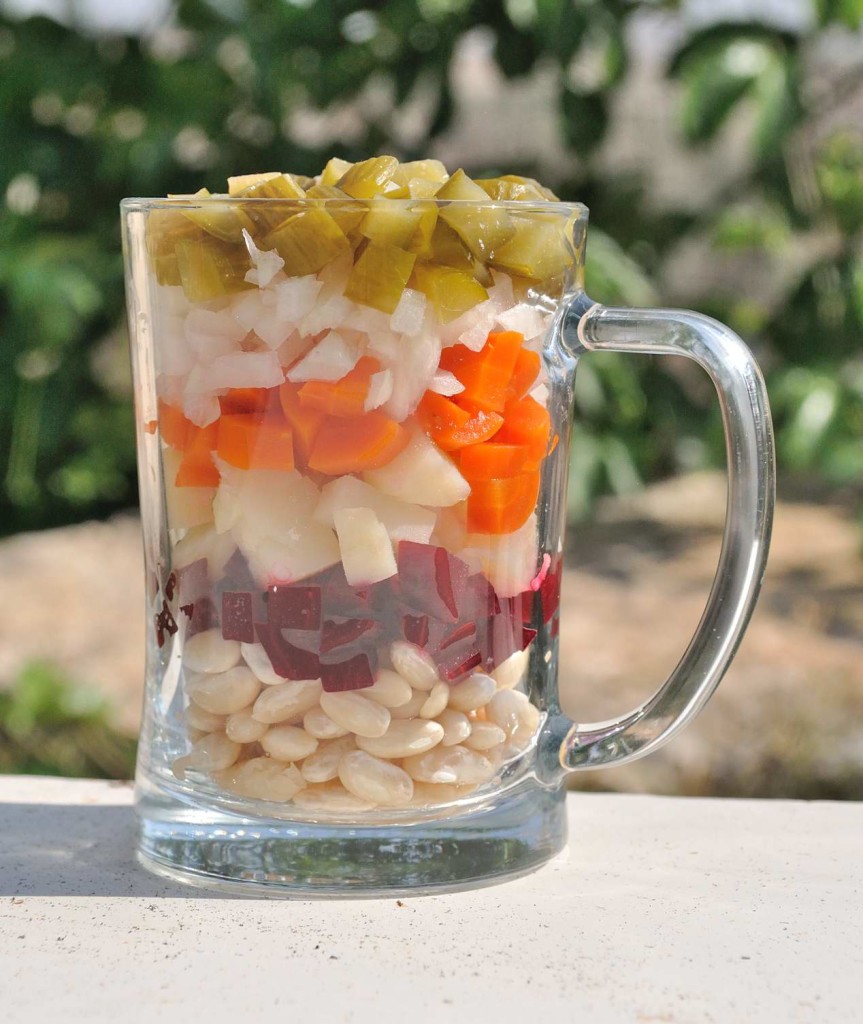 I am not sure why exactly it is so popular, whether it is the fact that it's ingredients are cheap and pretty simple to get, which I'm sure was of greater importance back in those days, maybe it is the fact that the preparation is just to cook, dice, then mix, or maybe it is simply the fact that the mixture of the vegetables and legumes in this salad combines in true harmony to create such a tasty salad, that the word salad is really downgrading it as it is a rich and filling dish.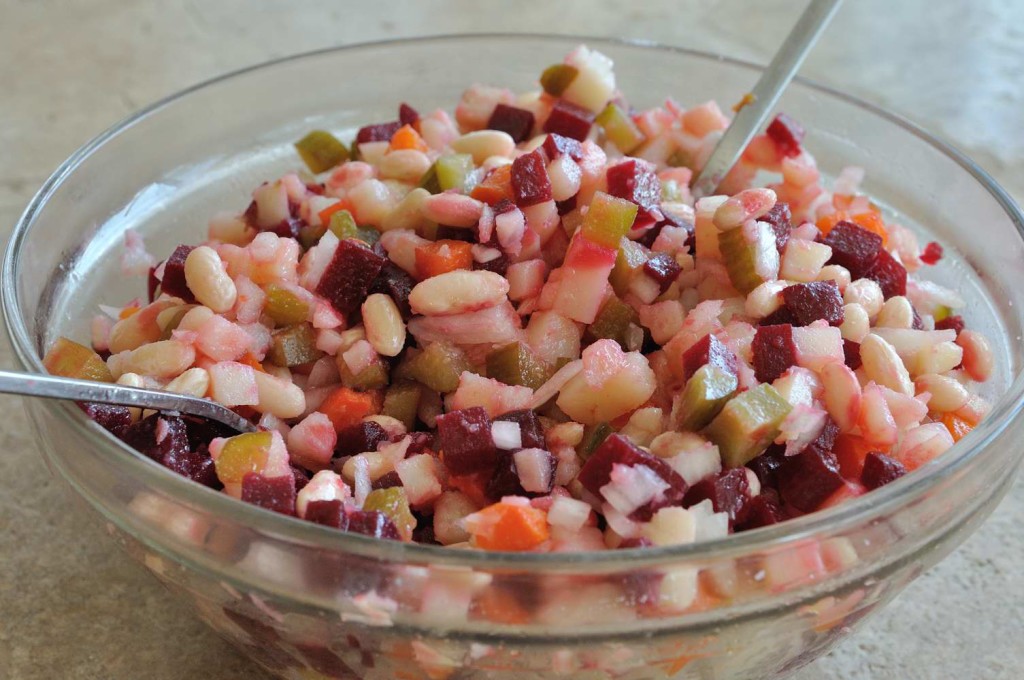 Either way, this salad, is one of my husband's favorites. It is so tasty, and so well rooted in his childhood memories I guess, that when a bowl of this salad comes across, it won't stay full for long.. And I totally get why, as it is definitely one of my favorite dishes as well.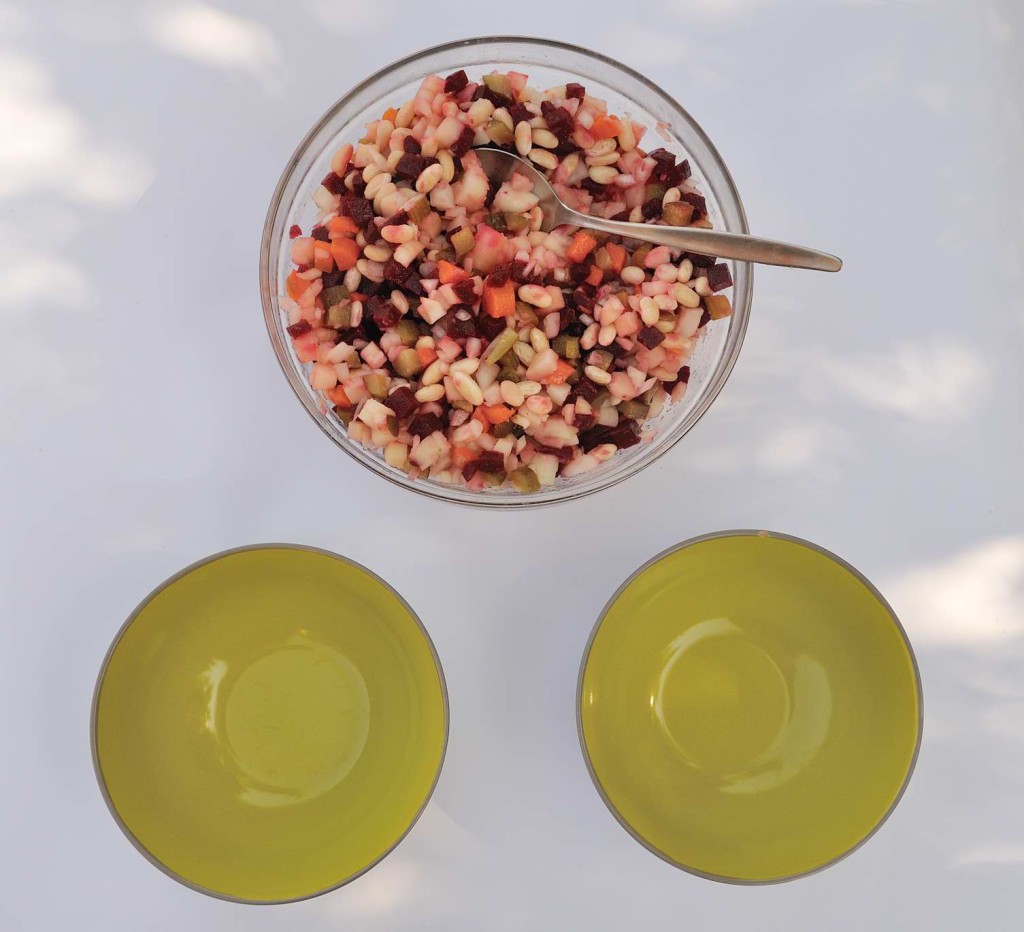 Note that you can make it today and it tomorrow as well, as the flavors will only deepen. So, cheers, and enjoy!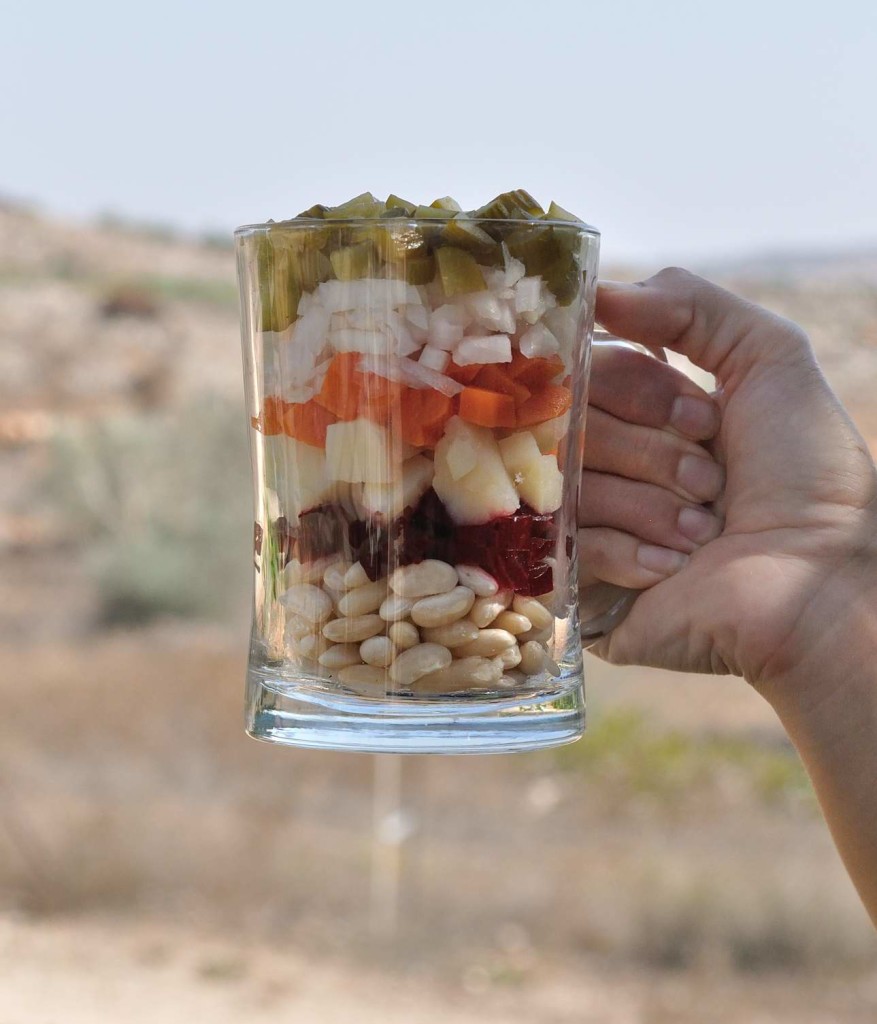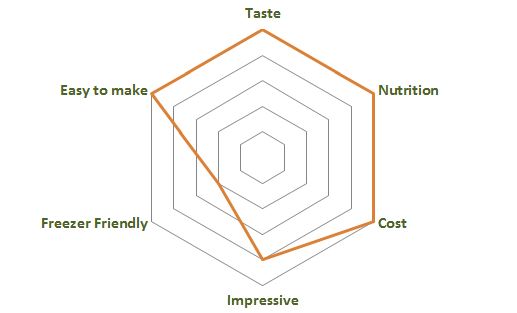 Russian Vinaigrette Salad
Simple and basic salad from the Russian and Ukrainian kitchen, which is filling and healthy.
Ingredients
3 medium potatoes
3 large carrots
3 medium beets
5 large pickles
One of these: white beans/peas/chickpeas/mung beans - ⅓ cup uncooked or 1 cup cooked
medium onion
6 table spoons olive oil
½ tea spoon salt (or to taste)
Instructions
Cook the potatoes and the carrots (with their peel), and cook the beets (with peels) in another pot. cook all until soft (the potatoes and carrots would take about 25 minutes, and the beets would take longer).
Peel the vegetables and dice them, including the pickles and onion.
Mix all vegetables in a big bowl, add in the chosen legumes, and season with olive oil, and salt to taste.
P.S.
If you likes this and want to be updated with new recipes, Like VeganHightechMom on Facebook or register to get updates via email (Most Recommended Way!).
Moran