This post is also available in: Hebrew
Havn't wrote here for a few weeks now. Have been positively busy with my business..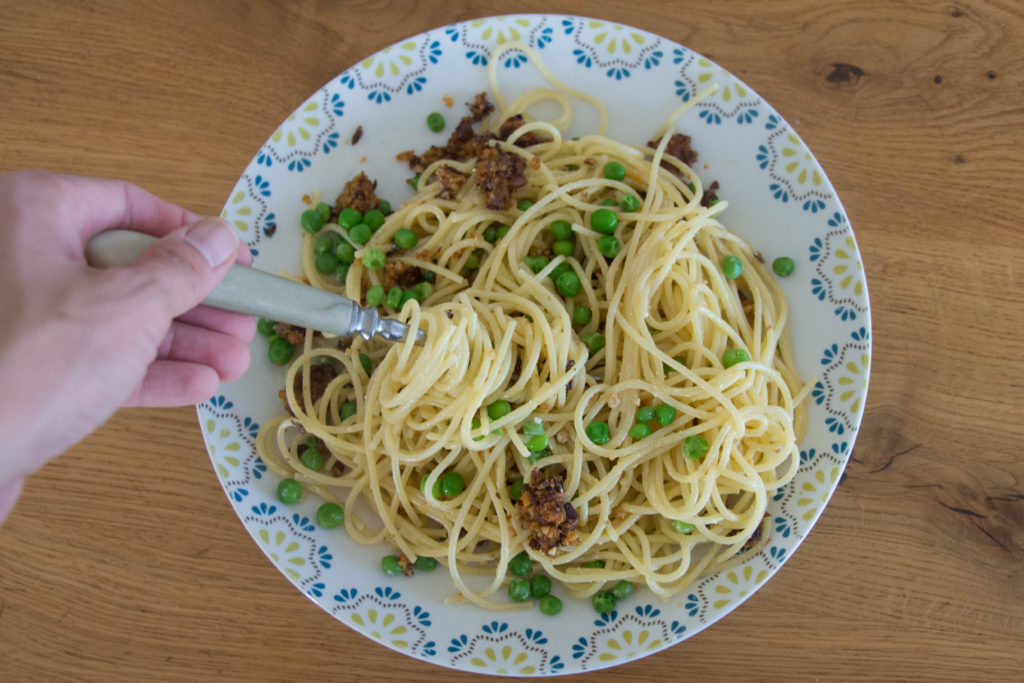 So my dad has retired a few months back, and all the family (my siblings with our spouses and the kids) have organized and decided to go celebrate the occasion in Lake Garda, Italy.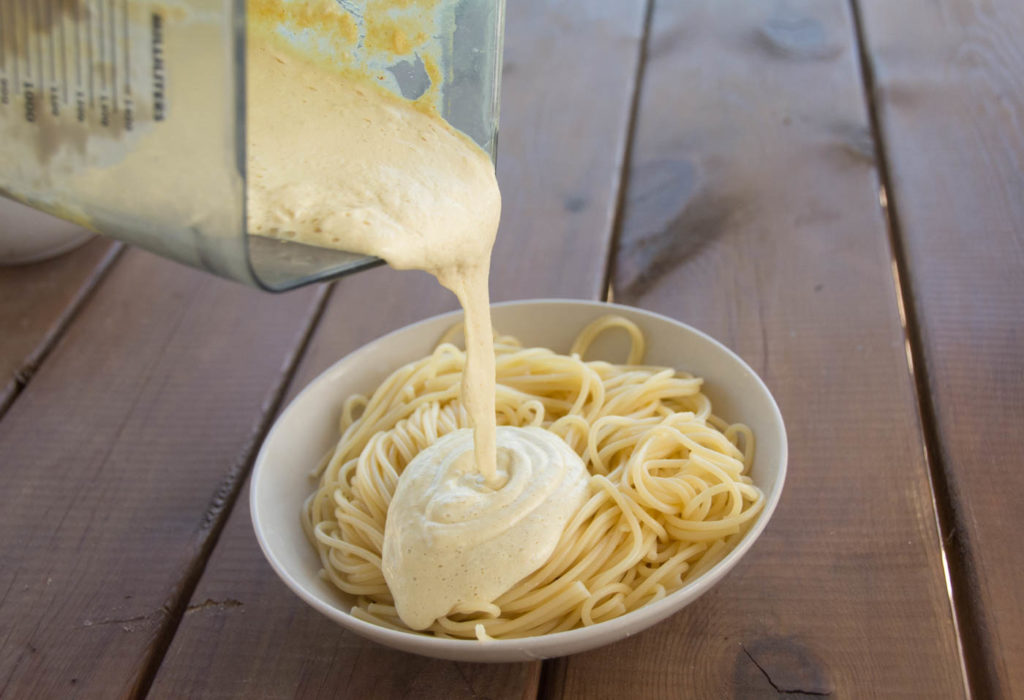 But Murphy has it's own rules you know, and my dad hospitalized a day before our trip abroad.. He is fine don't worry! But he did not join us to Italy this time, and insisted on us going anyway without him and have fun.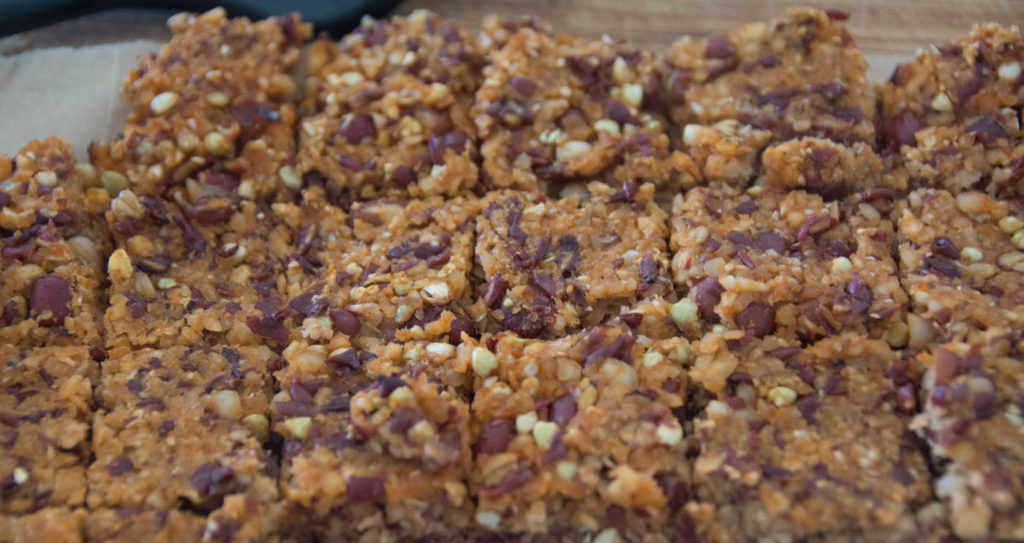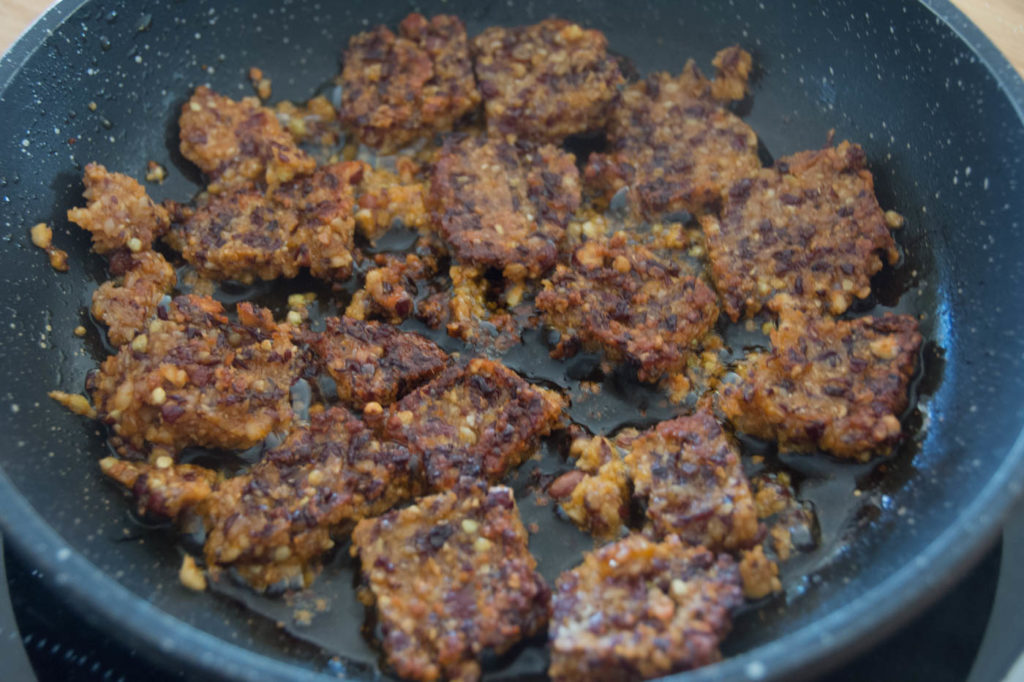 Well, we did, and it was indeed a lot of fun. But the food.. All the culinary pleasure I remembered from years back when visiting Italy now vanished with my vegan choices, and left me mainly with tomato only pizza and fries 🙁 , which is less of my style..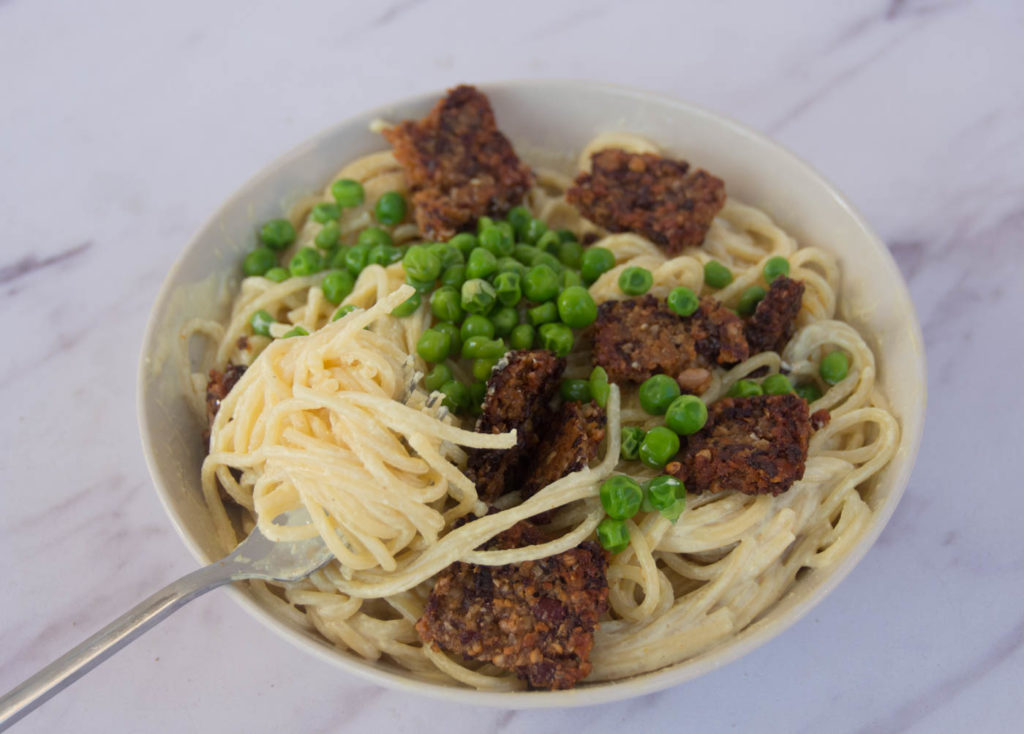 And then, a day before we were headed home, we were wondering around in a small village looking for lunch. Since it was noon which is the Italians rest time (oh, the jealousy!), most restaurants were closed. But my niece, the oldest one, was sure that her app was showing there's one open restaurant nearby. So we followed her in the empty streets, and while I was expecting yet another cheese-less pizza, I came to find out we reached a 100% vegan restaurant! Oh, the joy I felt 🙂 .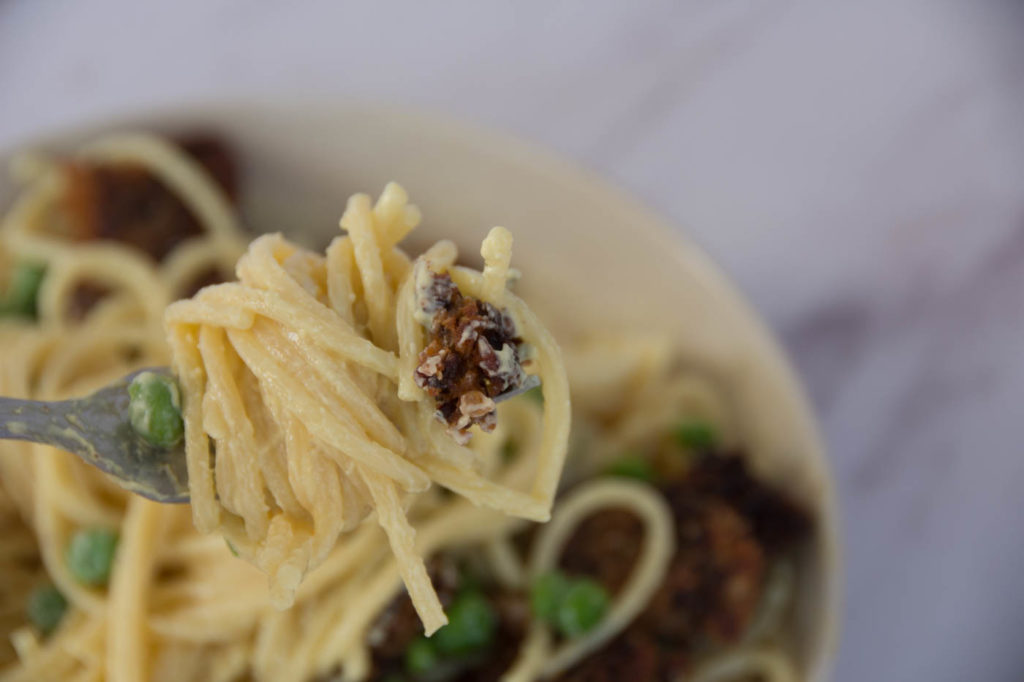 Now obviously that's the only day I left my camera in the car so all I had was phone pics, which I shared on my instagram account (are you following yet?!), but what's more important, is that it was so good. The restaurant was so beautifully designed, the service was kind, and the food was superb. One of the dishes we ordered was Pasta Carbonara, and I promised myself I will try to recreate it at home.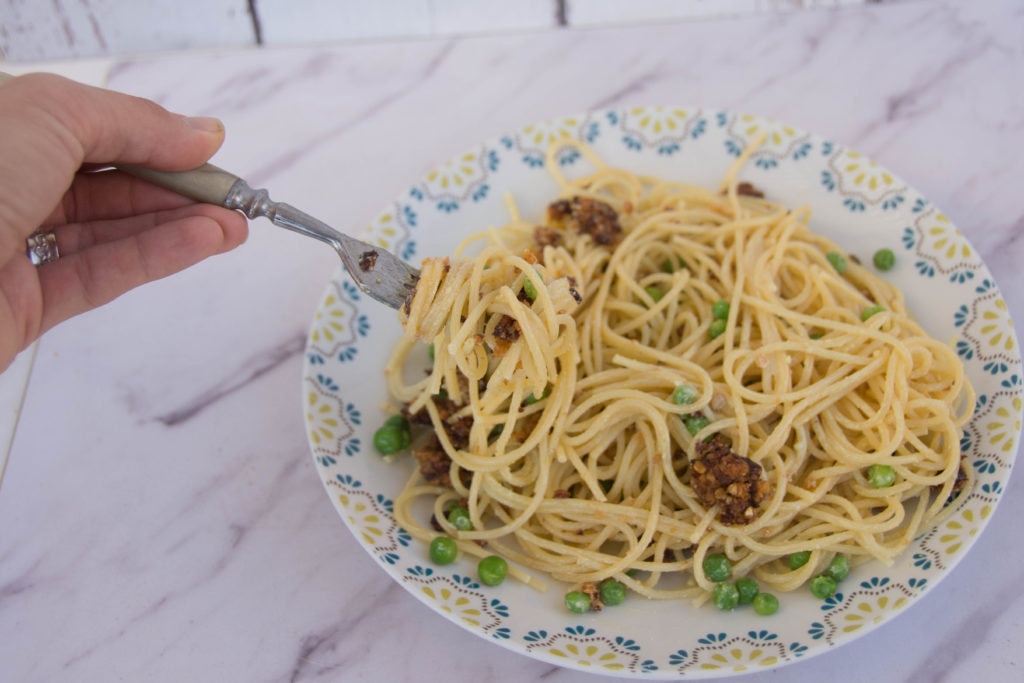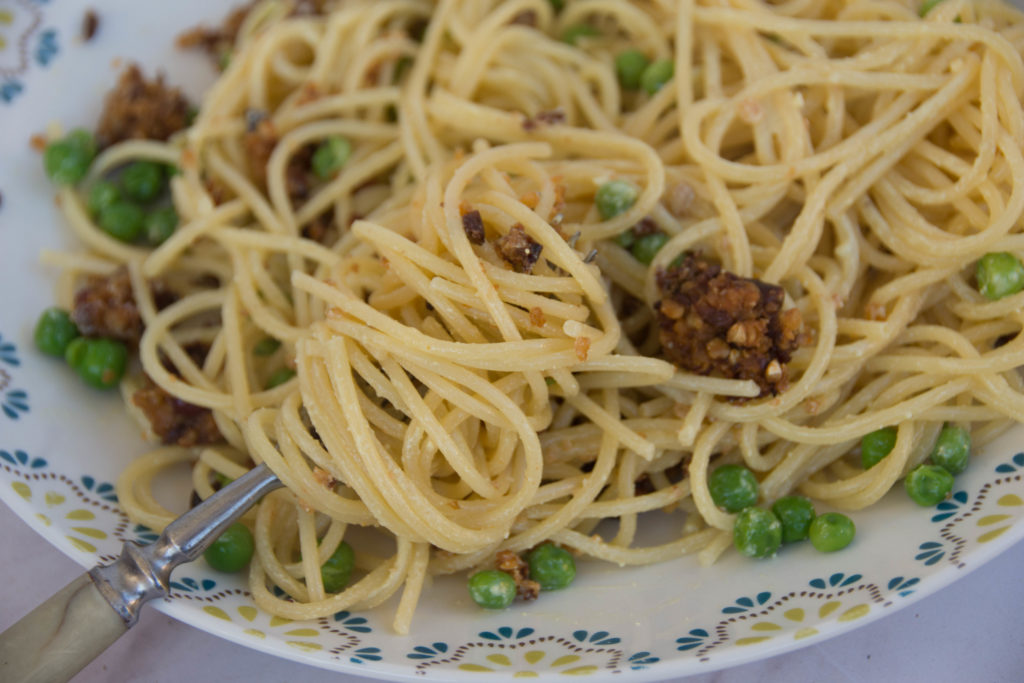 A minute before we continue to the recipe, let's set expectations: so Carbonara is based on eggs and bacon. The sauce was pretty easy to veganize, but as for the bacon, there are versions online using liquid smoke, which I am not so into because A you need to find it which is challenging and B it's nutritional value is not that good. Thus my version has pieces of something, which are not necessarily bacon flavored, but are tasty and are perfect in texture and go so well with this dish. It is based on a nice version I found here and changed some.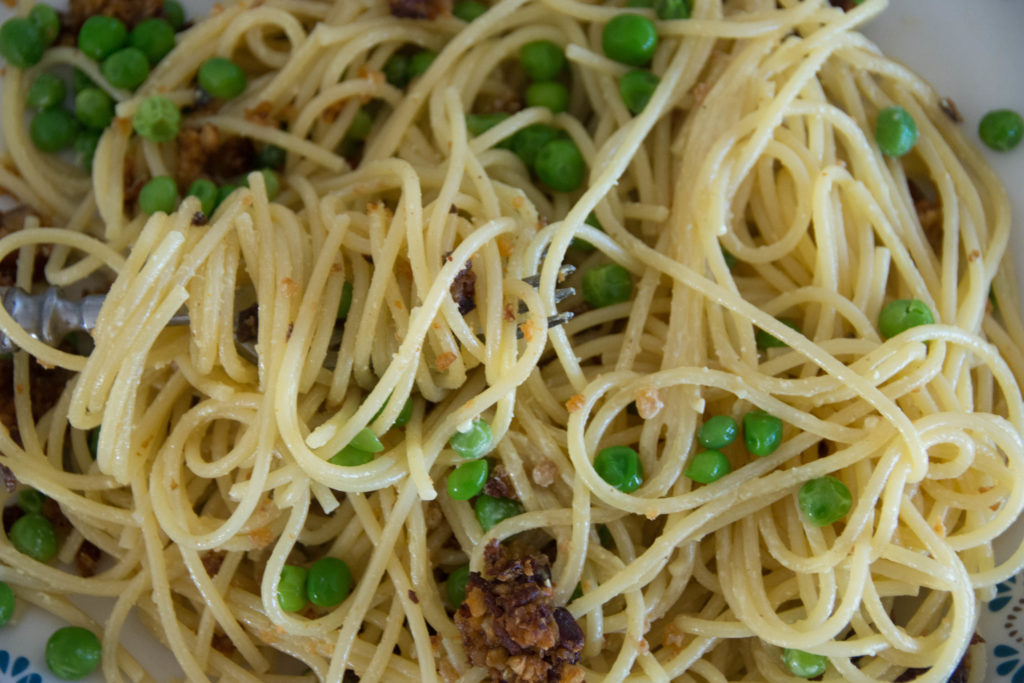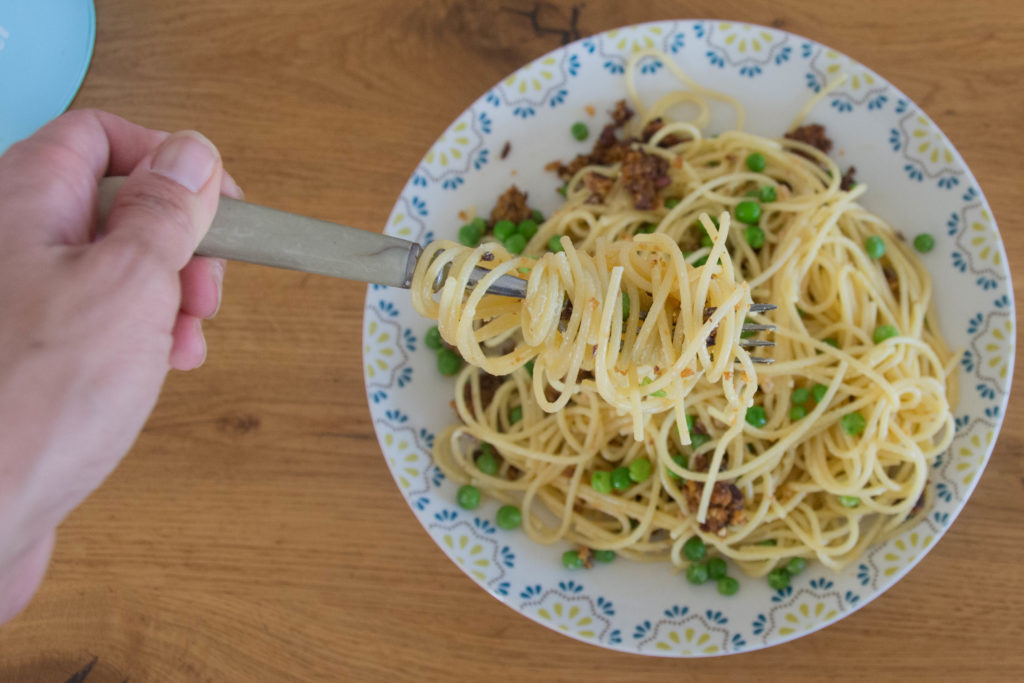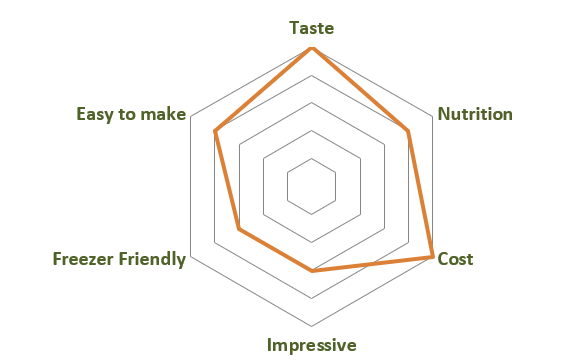 Vegan Carbonara Pasta
A creamy, delicious, vegan Carbonara Pasta
Ingredients
500 grams pasta of your choise (we usually like here whole spelt)
For the sauce:
1 package silken tofu (340 g, I like Morinaga's)
¼ cup pine nuts
½ cup cashews
4 table spoons nutritional yeast
¼ cup unsweetened plant based milk
2 table spoons fresh lemon juice
2 garlic cloves
1 tea spoon mustard
½ tea spoon salt
¼ tea spoon turmeric
For the "bacon":
½ cup adzuki beans
⅓ cup raw buckwheat groats
4 table spoons nutritional yeast
2 table spoons tomato paste
1 table spoon soy sauce (sub with tamari if you want to keep this gluten free)
1 table spoon pure maple syrup
1 table spoon olive oil
1 tea spoon smoked paprike
½ tea spoon salt
Optional add ins:
green peas
Instructions
Make the "bacon" in advance: soak the adzuki beans and buckwheat groats together for about 12 hours, then drain. Add to a food processor along with the other ingredients and process until it is completely mixed (you will need to stop and scrape the sides of the food processor back to the blades from time to time). Flatten the mix on a baking sheet inside a Pyrex pan, spread a second baking sheet on top and press with your hands to flatten evenly. Place in an oven pre-heated to 100 C for about 10 minutes. Take out of the oven, let cool a bit, then cut into small rectangles and cook in a non-stick pan with olive oil for a few minutes on each side until it has browned (the "bacon" pieces can also be frozen before the pan then cooked at a later time).
Cook the pasta according to the manufacturer's instructions. In the meanwhile make the sauce: place all sauce ingredients into a high speed blender (the cashews are better to be soaked 10 minutes in hot water or 10 hours in lukewarm water) and blend until it is smooth.
Assemble the dish: pour the sauce on top of the pasta, add the peas and the "bacon". Serve immediately. For a perfect look: grate some Brazil nuts on top for the Parmesan look and feel, optionally with some more nutritional yeast, for the cheesy smoky taste.
P.S.
If you liked this and want to be updated with new recipes, Like VeganHightechMom on Facebook or register to get updates via email (This is mostly recommended as it is the only way to ensure you'll receive the recipes. And check your spam or "Promotions" tabs, as these email might end up there sometimes).
Moran