This post is also available in: Hebrew
I am especially excited about this post.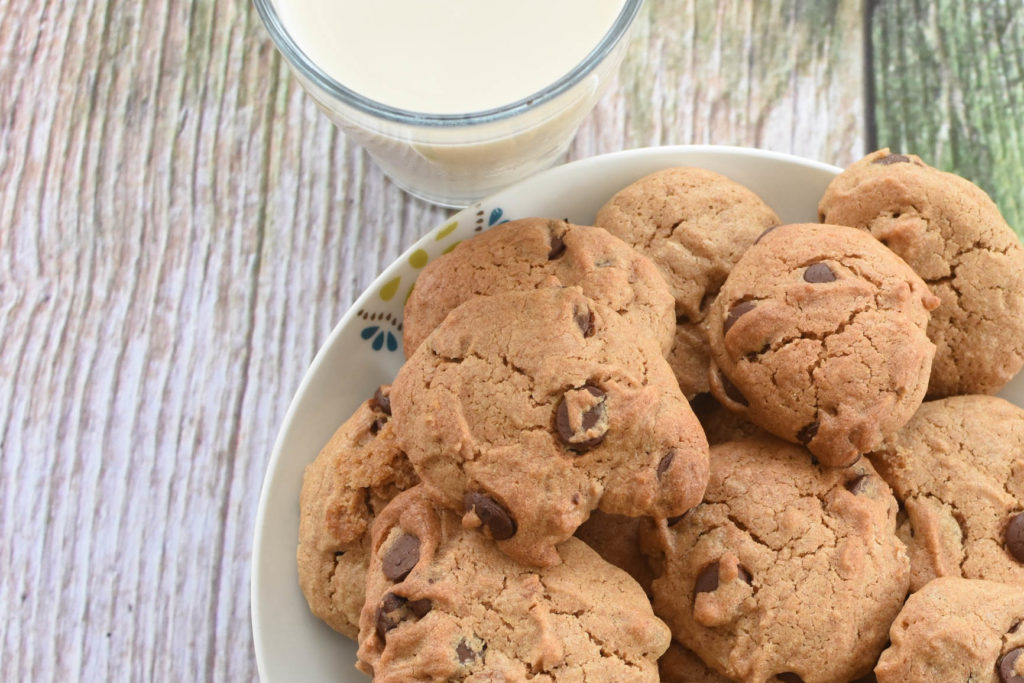 Rafi's family is crazy about photography, they have a whole legacy about that.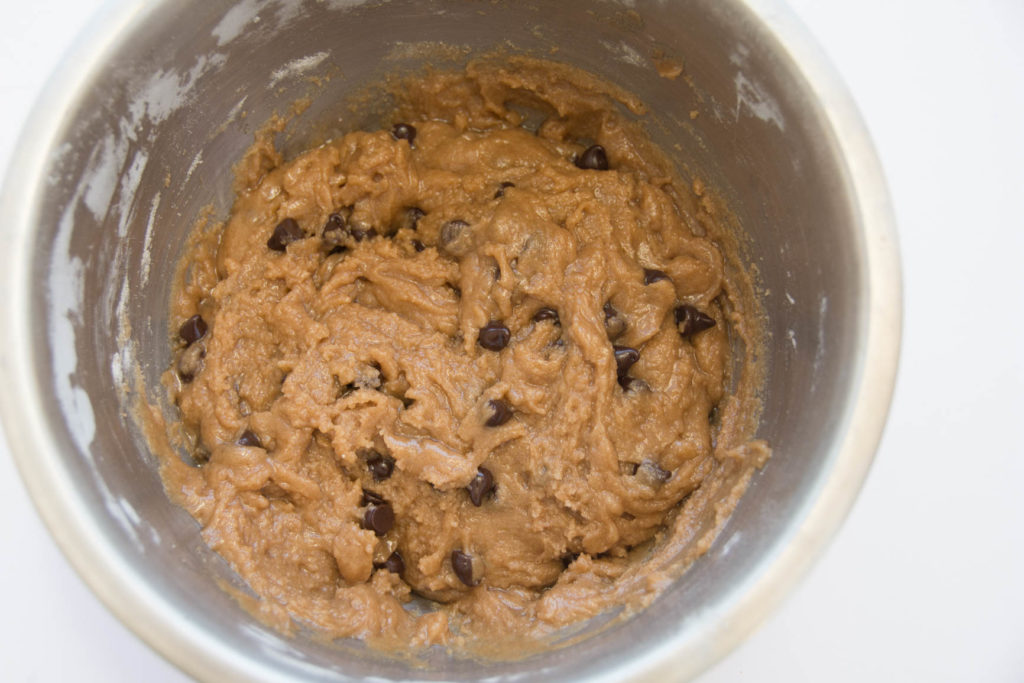 Grandpa taught Rai's dad, and his dad taught him, and all of them spent hours in the dark room according to the stories.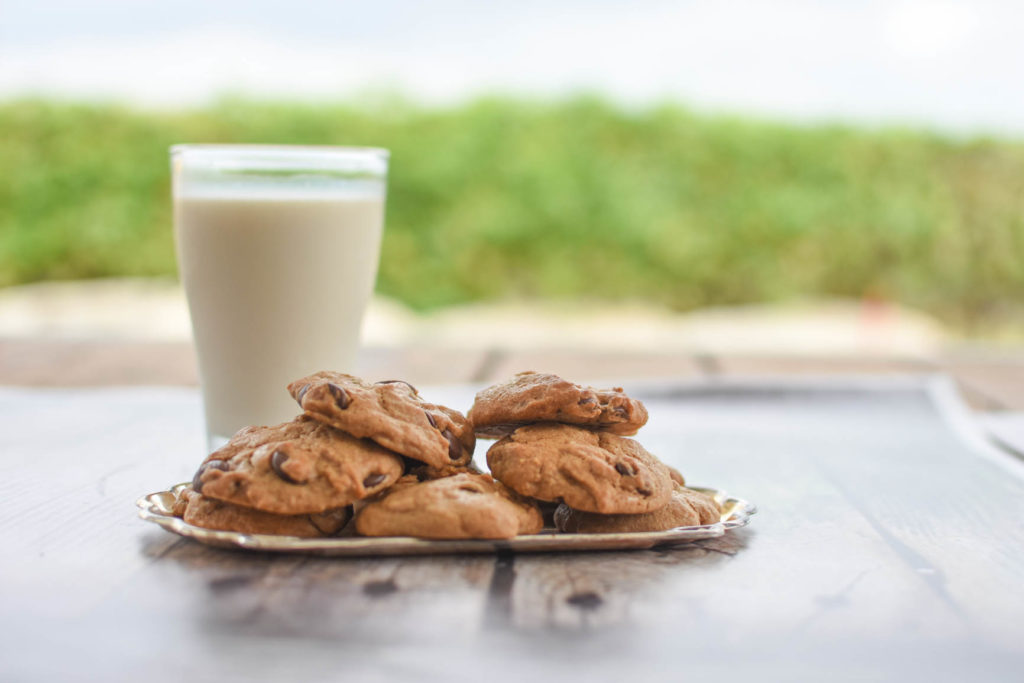 They take it so seriously, so that I can send a picture of the girls in the family's whatsapp group and get feedback such as how could I cut a piece of their hair and what is that composition..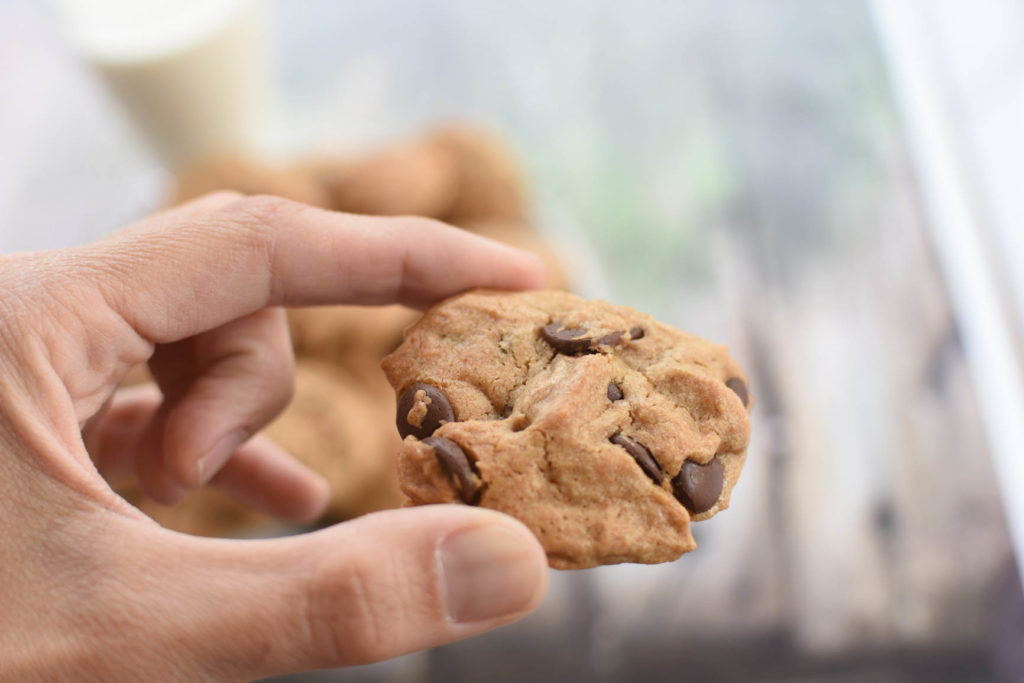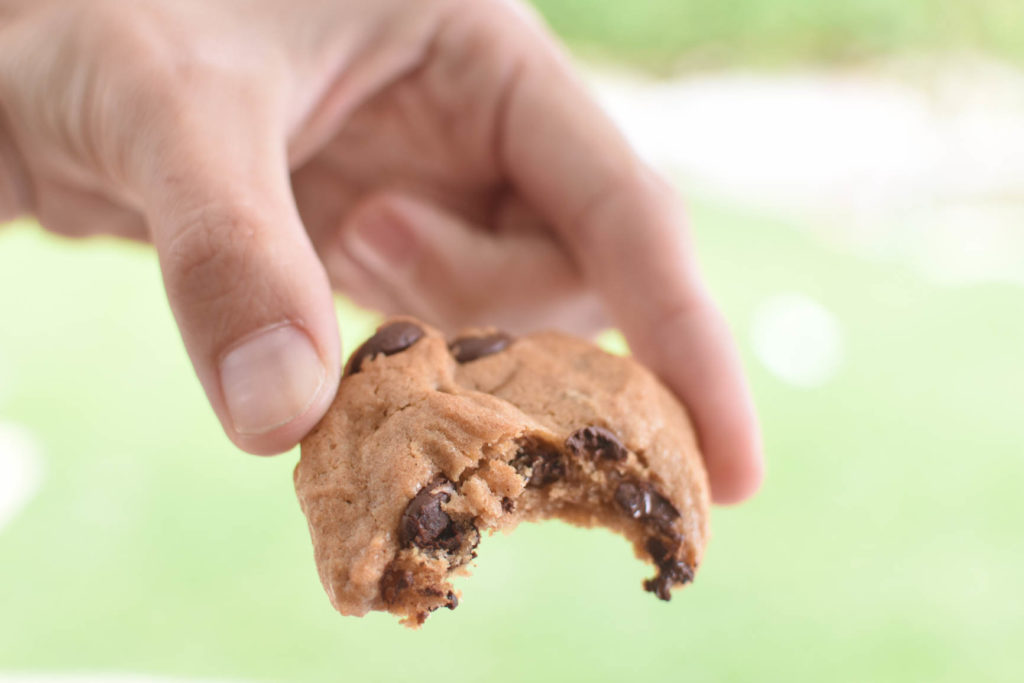 For me, some days getting my girls to agree I'd take their picture is enough of a challenge.
For those of you who follow my blog, you probably know Rafi's dad, my inlaw Ilya, takes the pictures here, as I cannot get a decent picture and I really wanted the pictures here to be good, so I try to find us some time together at least once a week, which is challenging, considering he is one of the most active and busy people I know.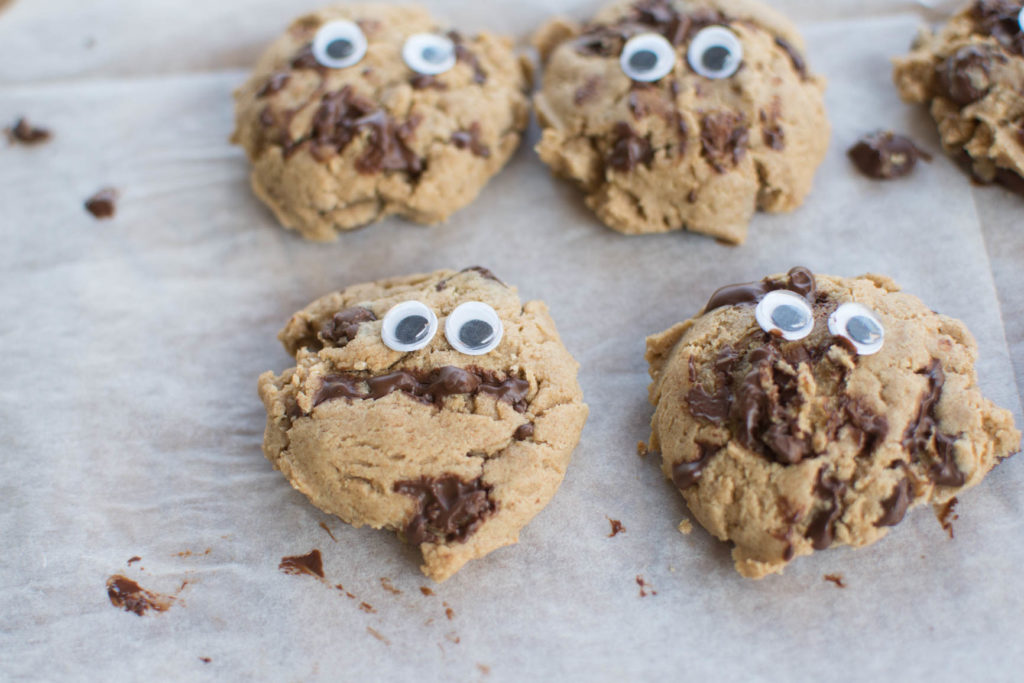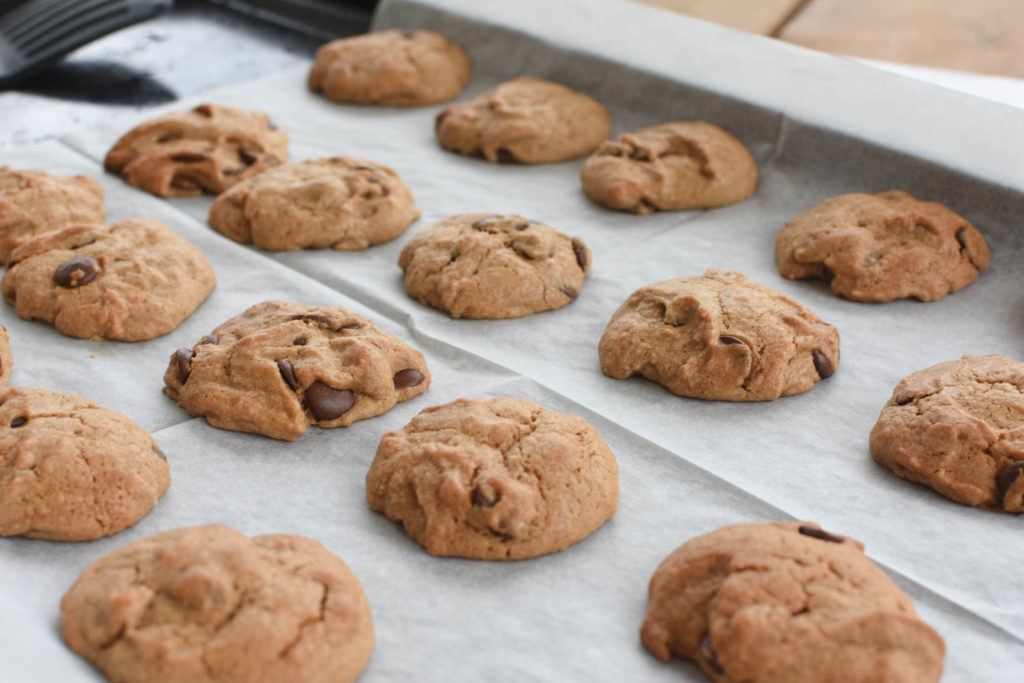 So I make the dish and he takes the pictures. Oh, how he tried to make me like photography.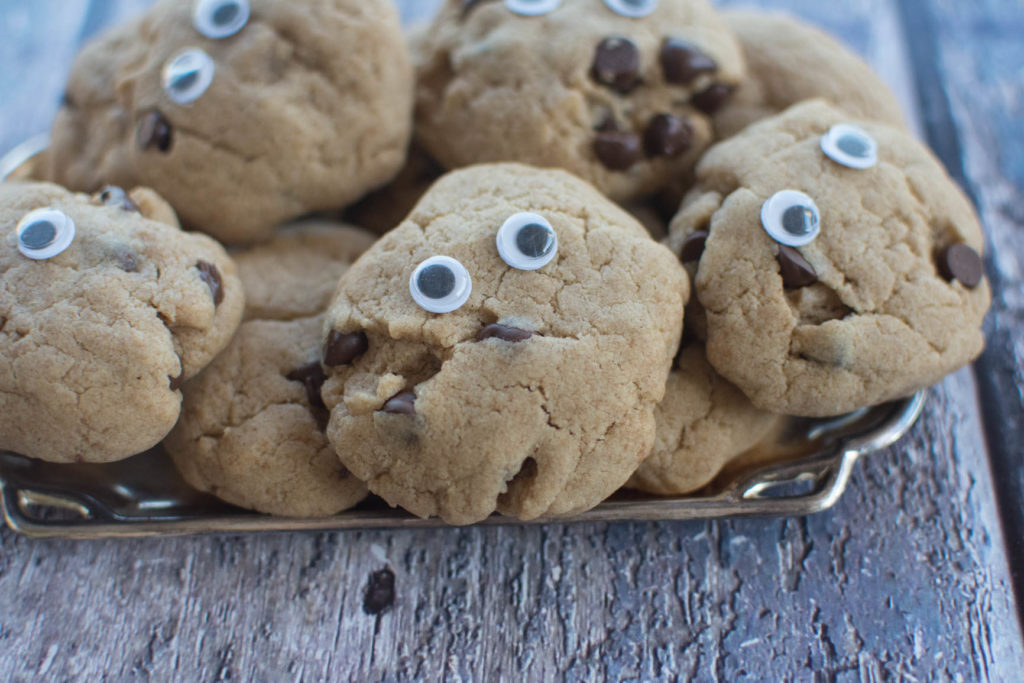 He tells me about shutters and F-stops but my head is all about did I forget to write an ingredient and perhaps I should change something here?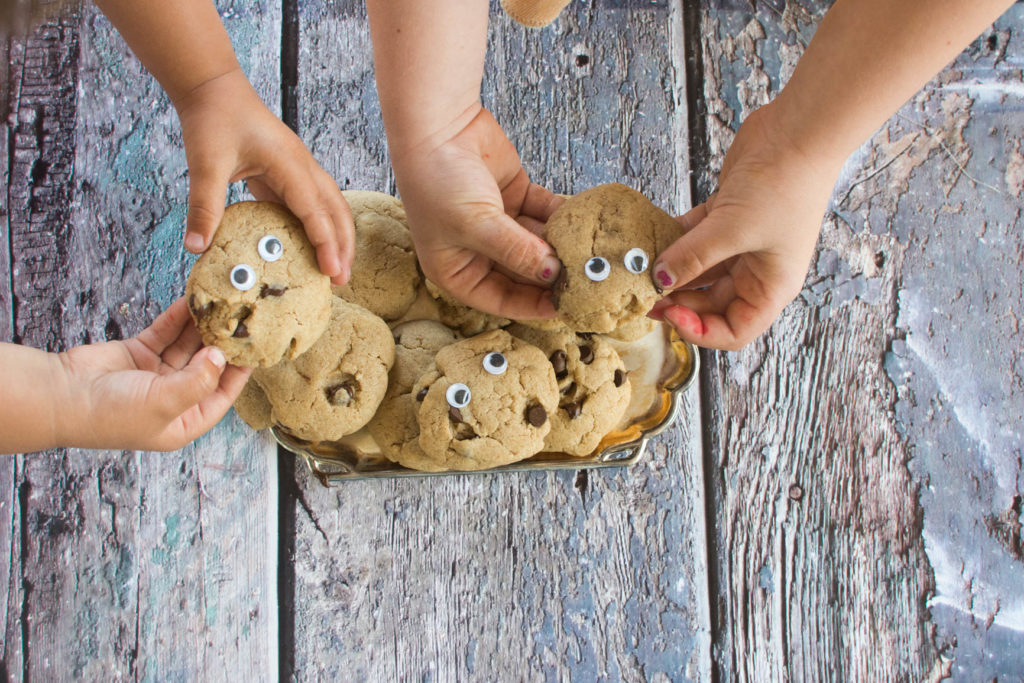 But lately, for a while actually, I started wishing I could change this bit of a helpless situation. Could it be that I cannot take pictures for my own blog?! So I serched the web, took my camera, practiced, failed, learned, practiced some more, and here they are: not sure how good they are, but they are my own, all pictures in this post were taken by me!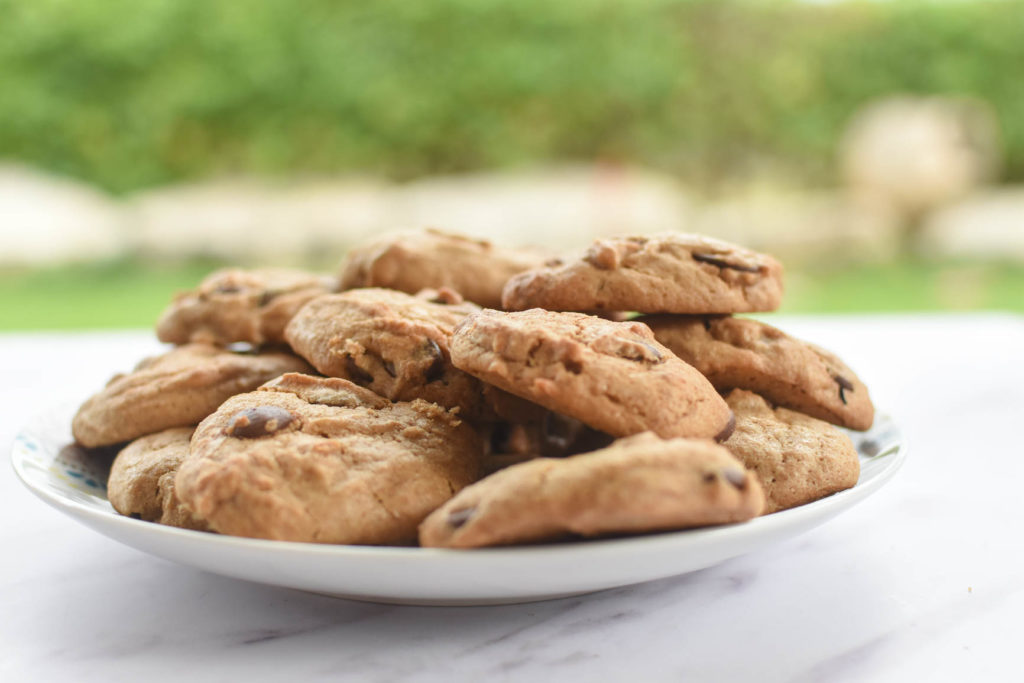 You should have seen Ilya's face when I told him, he was glowing. I think he might be more excited about this than me 🙂
And here's something my camera cought at real time: someone enjoying these cookies …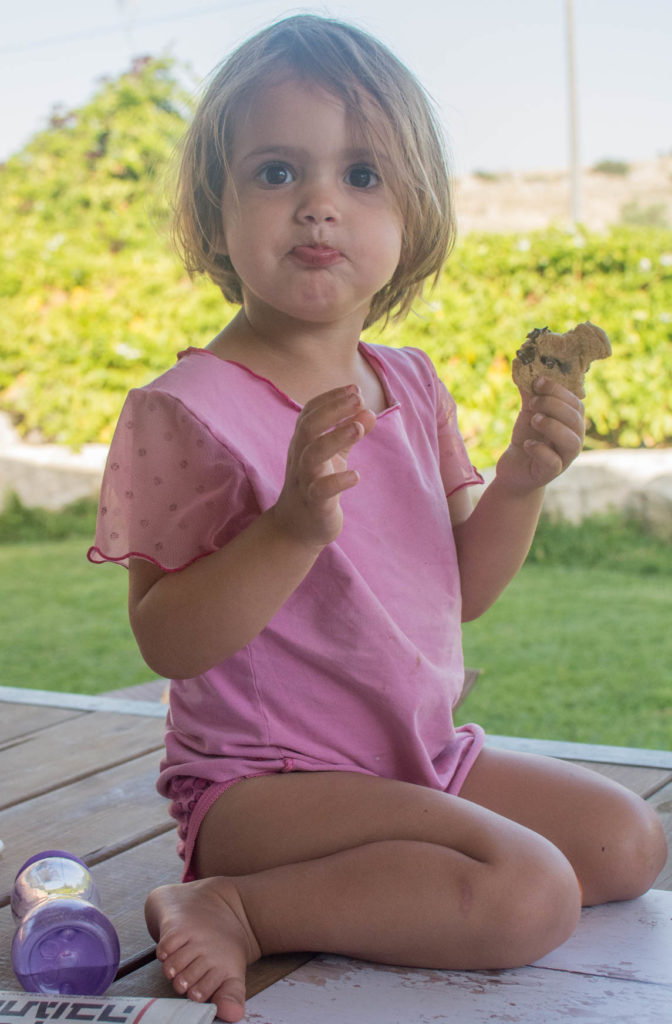 The Dishometer Rating: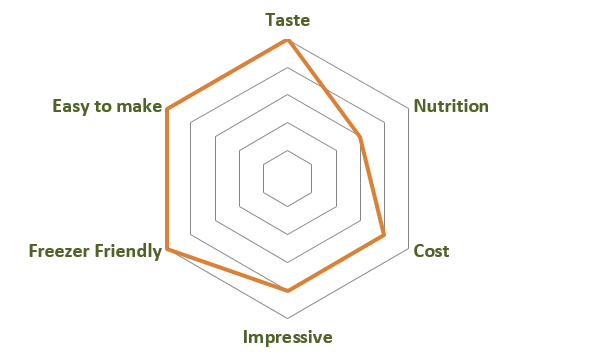 Vegan Chocolate Chip Cookies
Ingredients
⅓ cup grapeseed oil (or other neutral tasting oil)
⅓ cup pure maple syrup
120 grams whole pelt flour
½ tea spoon baking powder
a pinch of salt
between ⅓ to ½ cup dark chocolate chips (depending on how sweet you like the cookies to be)
Instructions
Whisk the oil and maple syrup well.
Add the flour, baking powder, salt and chocolate and mix util all combined.
Use 2 table spoons to create cookies on a baking sheet and move to an oven pre-heated to 180 C degrees for 12 minutes. Waitfor them to completely cool then transfer to an air-tight box (while stealing one 🙂 ).
P.S.
If you liked this and want to be updated with new recipes, Like VeganHightechMom on Facebook or register to get updates via email (This is mostly recommended as it is the only way to ensure you'll receive the recipes. And check your spam or "Promotions" tabs, as these email might end up there sometimes).
Moran