This post is also available in: Hebrew
It has been so hot here lately. so while enjoying my ice-coffee this week it occurred to me I haven't posted the recipe for it here yet, and it is so called for, so here it goes..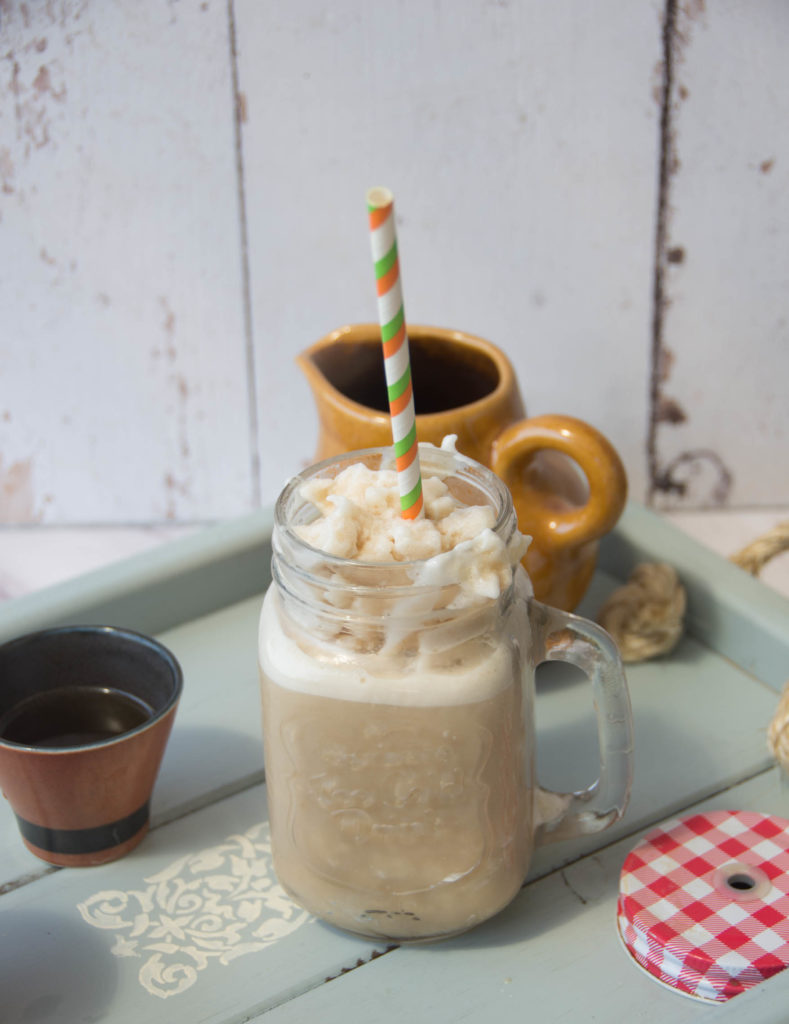 It is a nice game of amounts and additions to achieve the perfect ice-coffee for you.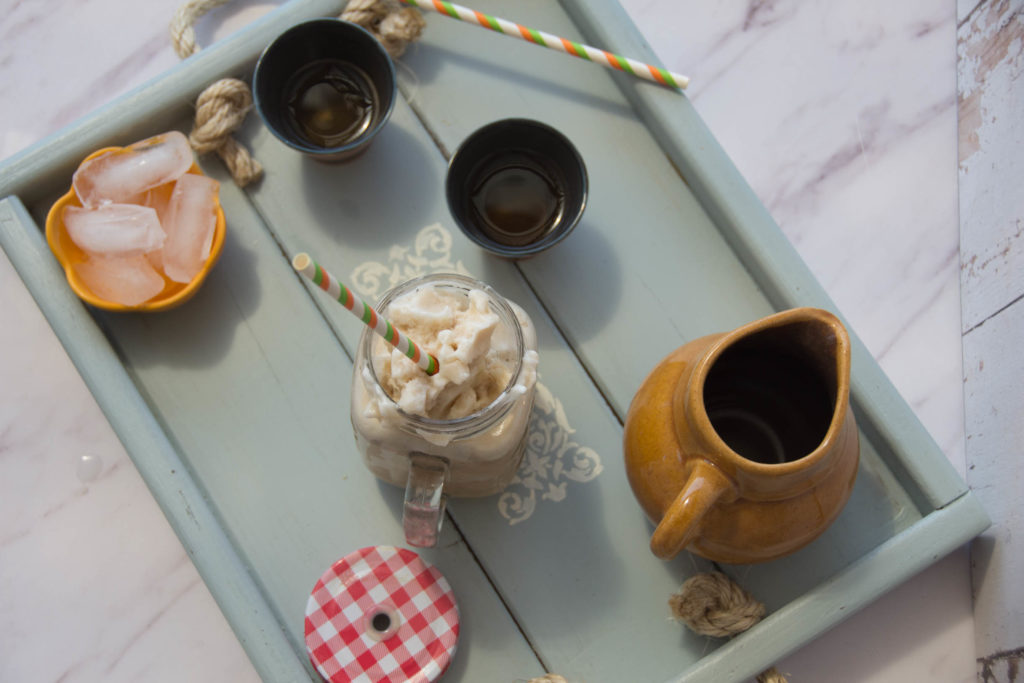 The are a few things that must go in there:
Ice, plant based milk, coffee, and sweetener.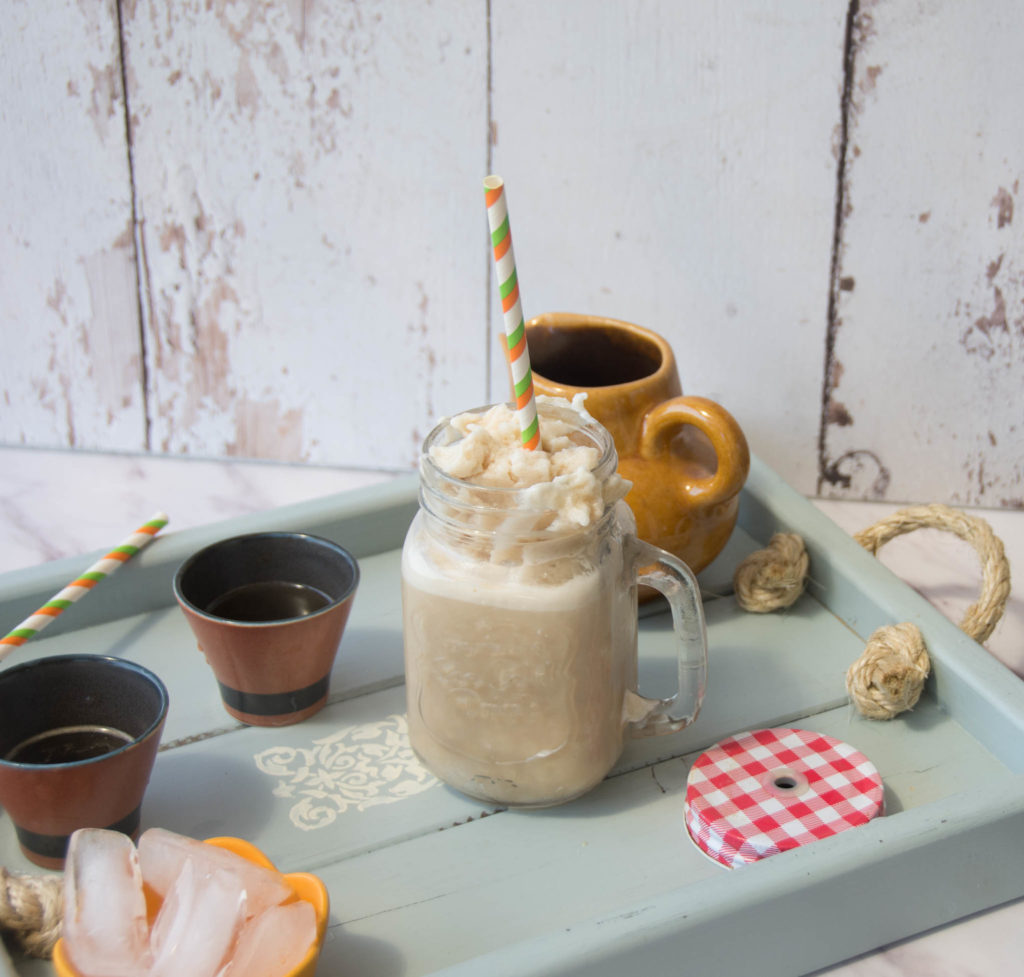 Coffee – If you are blessed with a coffee machine just take one shot (preferably wait for it to cool a bit) and pour into your blender. If you don't have a coffee machine use any type of coffee you usually drink (melt with a few table spoons of hot water).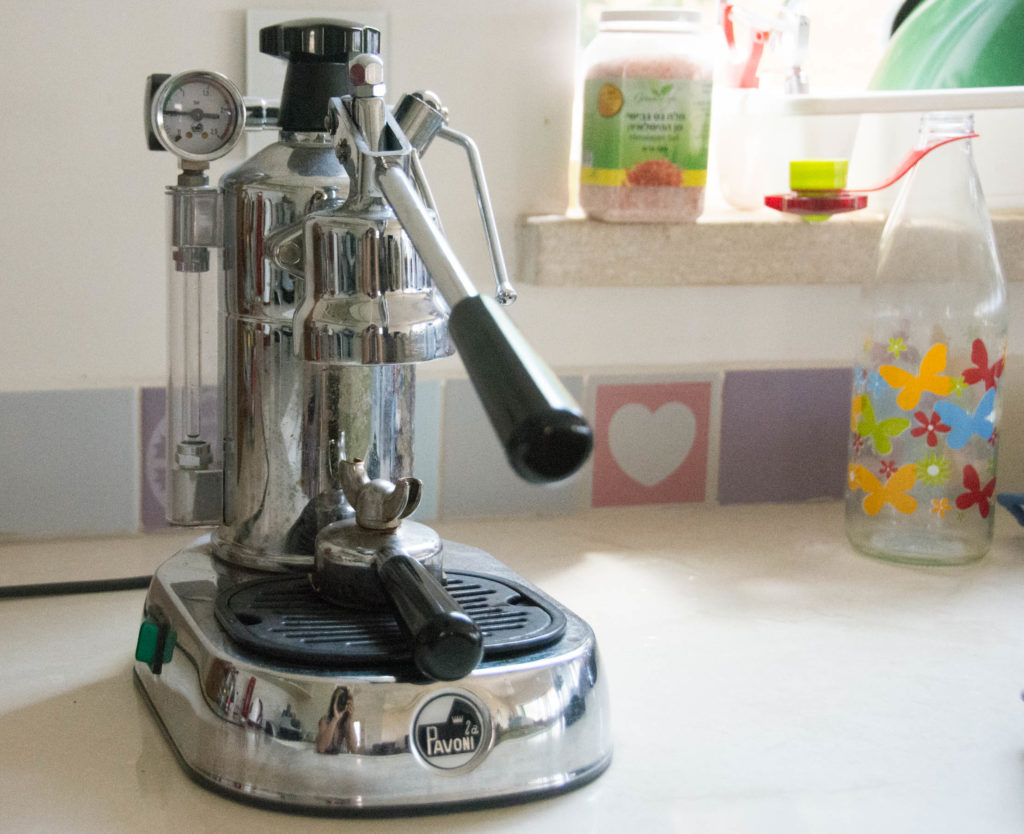 Plant based milk – I am used to drinking my coffee with unsweetened soy milk, thus that's what I have handy so that's what goes into my ice-coffee. If you have a different type of milk use that, and if you don;t have any milk take one tea spoon of almond butter and half a cup of water and add to the blender.
Ice – between one to two cups, depending on how grainy you'd like your ice coffee to be.
Sweetener – even if you are used to drinking you coffee completely unsweetened (like I am), in ice-coffee it would be close to impossible, as you need to remember that frozen drinks (and foods) will always feel less sweet. I use one and a half table spoons pure maple syrup for one ice coffee (if the milk you use is sweetened you may want to cut back on other sweeteners here).
To sum it up, these are the quantities I use for ice-coffee for one (obviously you can multiply as needed): one shot espresso (or a tea spoon of your favorite coffee melted with a bit of hot water), a cup and a half ice cubes, half cup plant based milk, a table spoon and a half pure maple syrup (or agave, or sugar).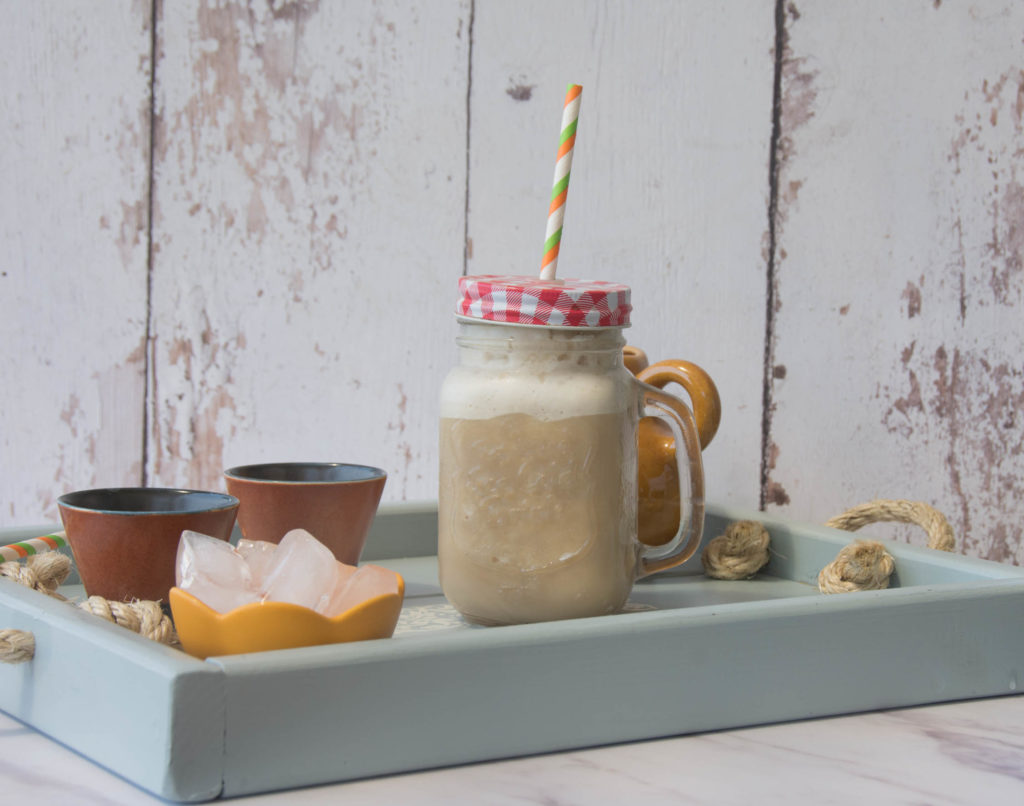 Now you can go above an beyond and start adding things, like vanilla extract, cocoa powder, or frozen banana (for a more ice-creamy texture), share what makes the perfect one for you in the comments.
The most important thing is to blend it all and serve immediately. Enjoy!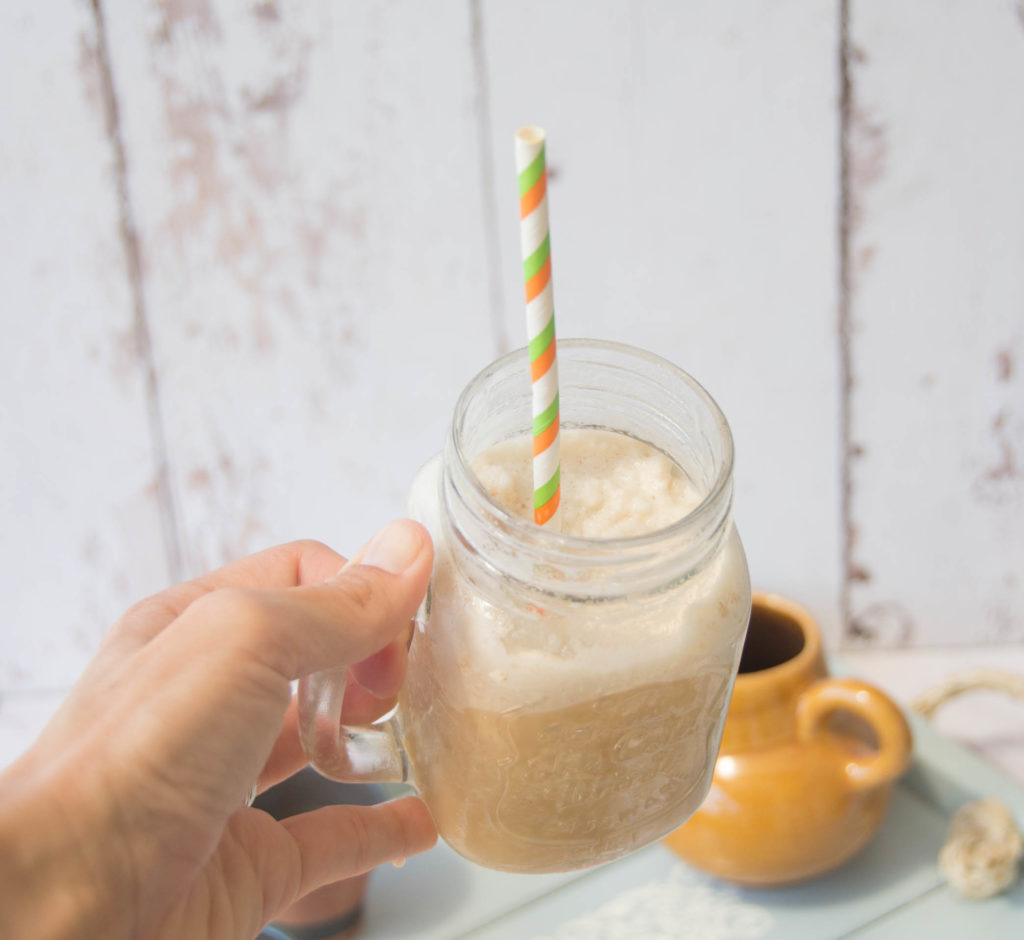 The Dishometer Rating: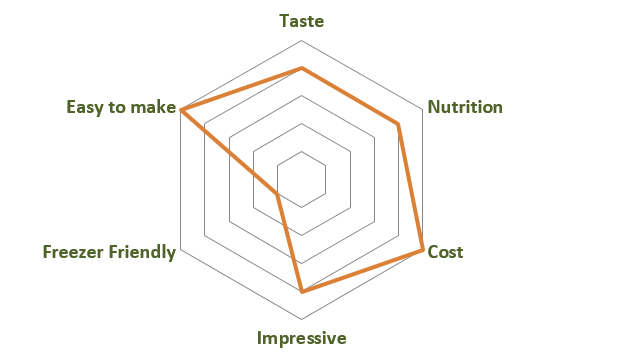 P.S.
If you liked this and want to be updated with new recipes, Like VeganHightechMom on Facebook or register to get updates via email (This is mostly recommended as it is the only way to ensure you'll receive the recipes. And check your spam or "Promotions" tabs, as these email might end up there sometimes).
Moran