This post is also available in: Hebrew
Someone once told me a phrase I can't get out of my mind, it goes like this: "God gave us 3 ways to enjoy our food: to cook it, to eat it, and to dispose of it". In our days, when the internet is packed with numerous food blogs and recipe agregator sites, I would add a forth way, which is, to browse these amazing sites and "eat with your eyes". That's why they call it food porn..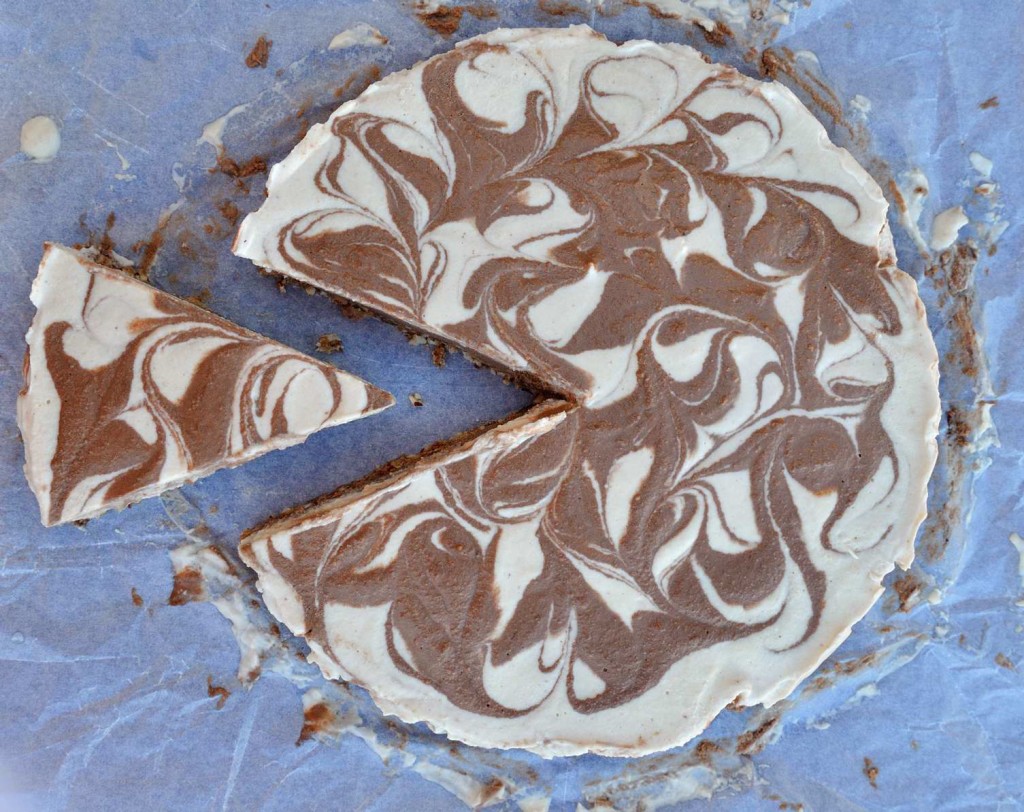 Personally, I truly enjoy thinking about food, that is, browsing inspiring food photos on the web (impressed a bit more every time I see how amazingly creative people can be), think what I want to make for lunch the next day, plan the weekend dinner, decide on the general ingredients and start getting a direction for a recipe.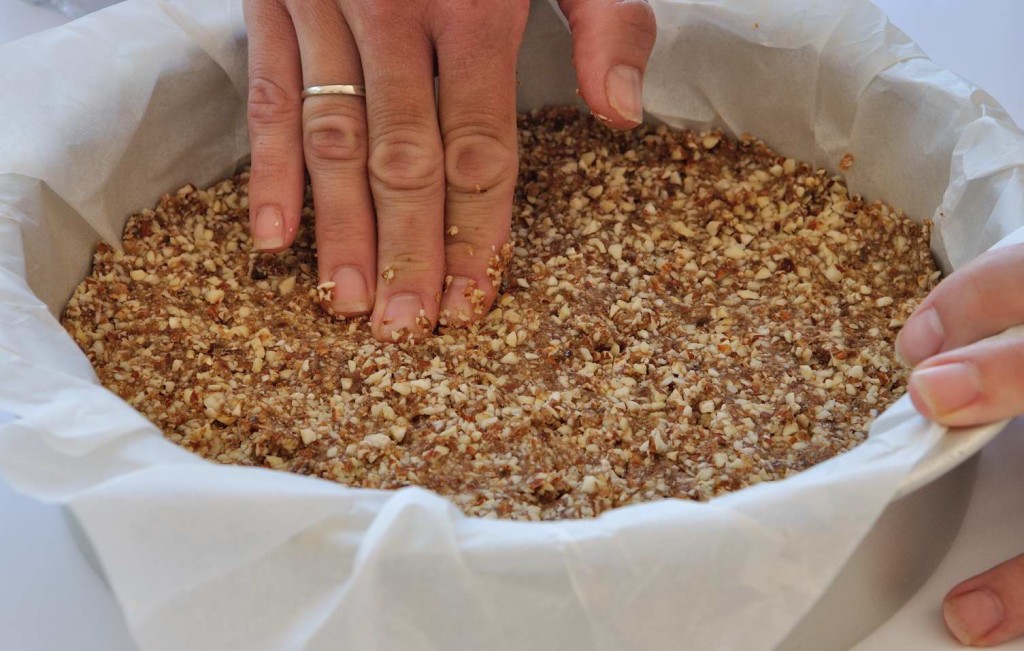 The actual standing up in the kitchen and cook part is perhaps less favorable (which is the main reason for most of my recipes being quick and simple to follow), that and more, I wasn't blessed with great multitasking capabilities, so when my girls talk, which is, all the time, I find it hard to concentrate in the kitchen.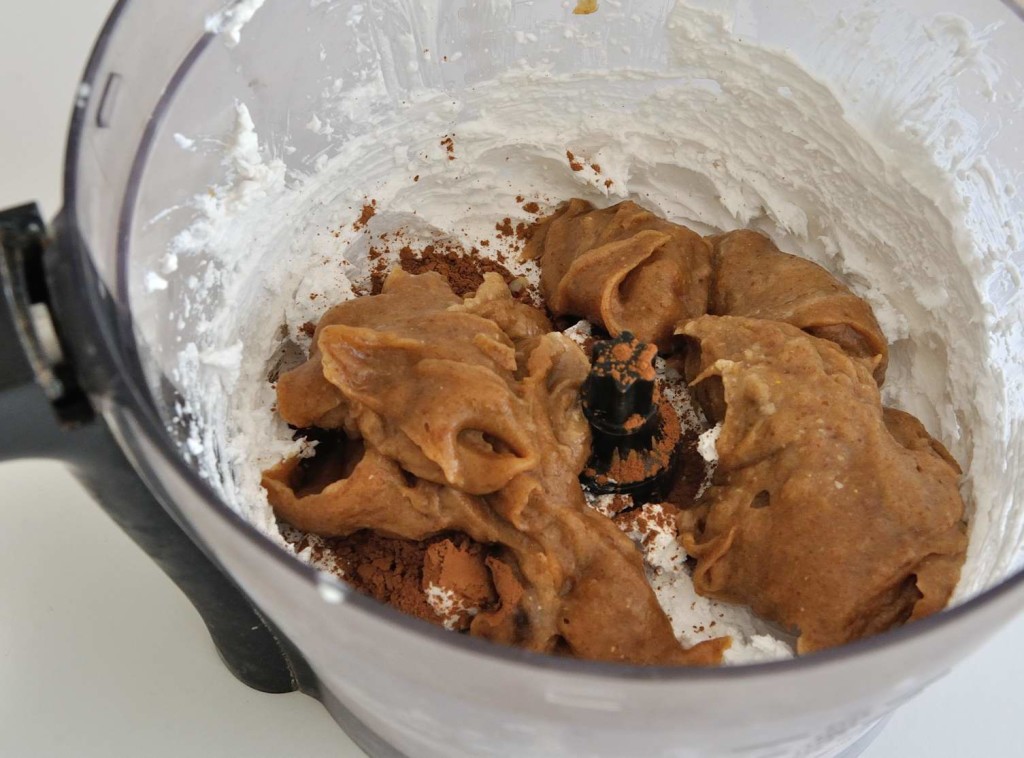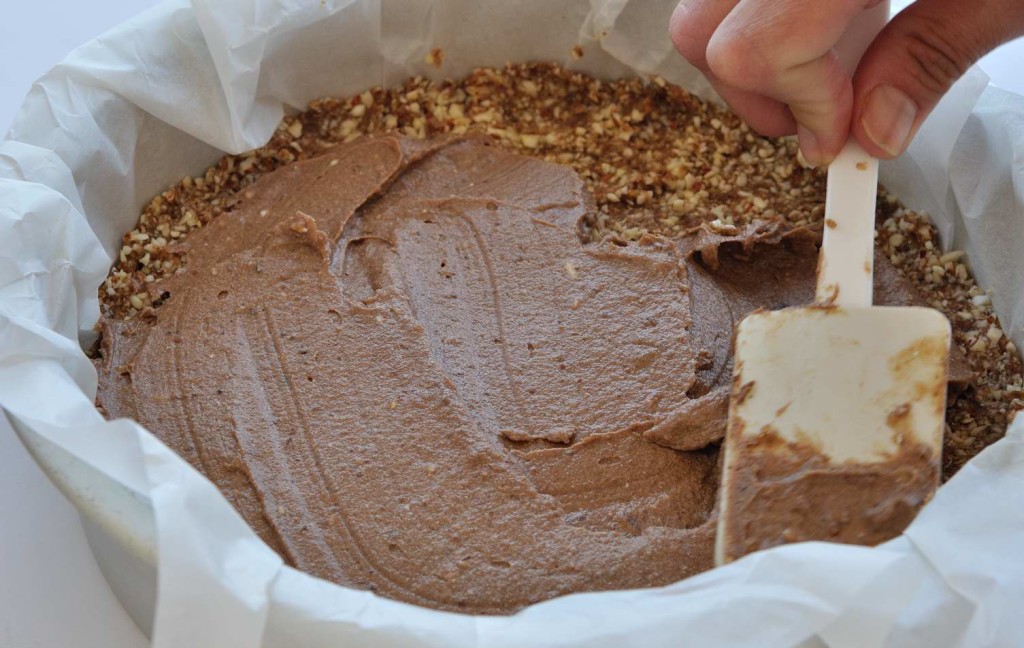 I do greatly enjoy experimenting with food and checking the results, a pleasure that receives less support from my spouse, due to it being wasteful.. The most fun to me is having success with a dish I made and seeing the people it was served to ask for more and more. And that pleasure is even enhanced when the crowd is a non-vegan crown i'll admit.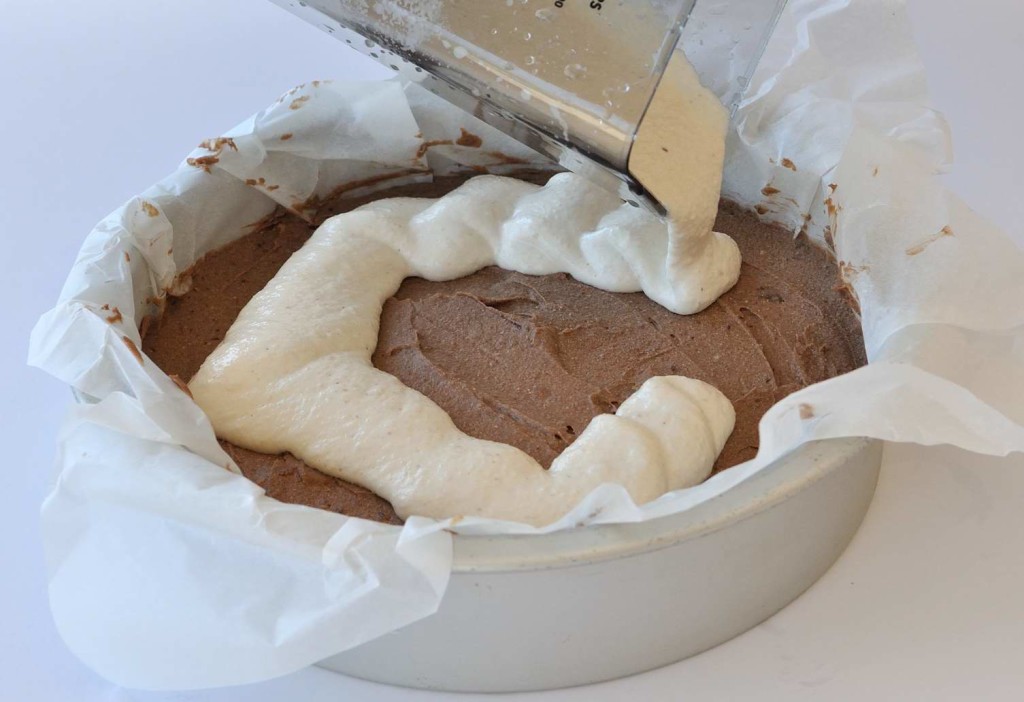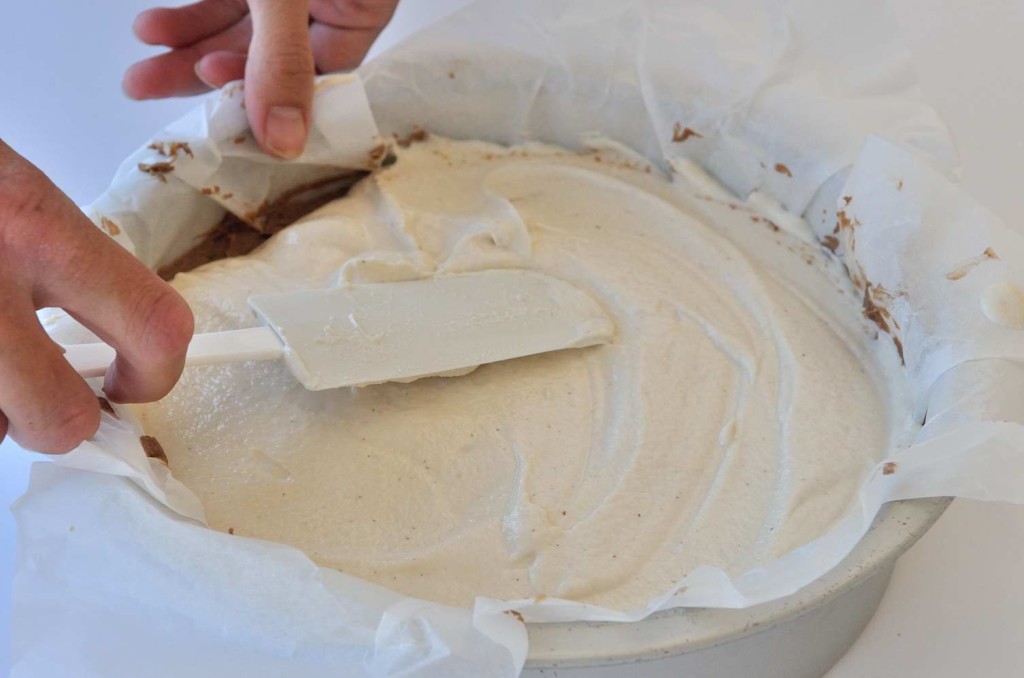 As for the pleasure of eating the food, without a doubt this is one of the best pleasures, although I would like to be able to enjoy it for longer periods of time, but i'm still trying to learn to eat slowly as they say you should. As for the pleasure of disposing of the food, well, I'd just say I assume this is more of a guys thing, you know, reading the newspaper in the toilet and all that, but we are not here to discuss that.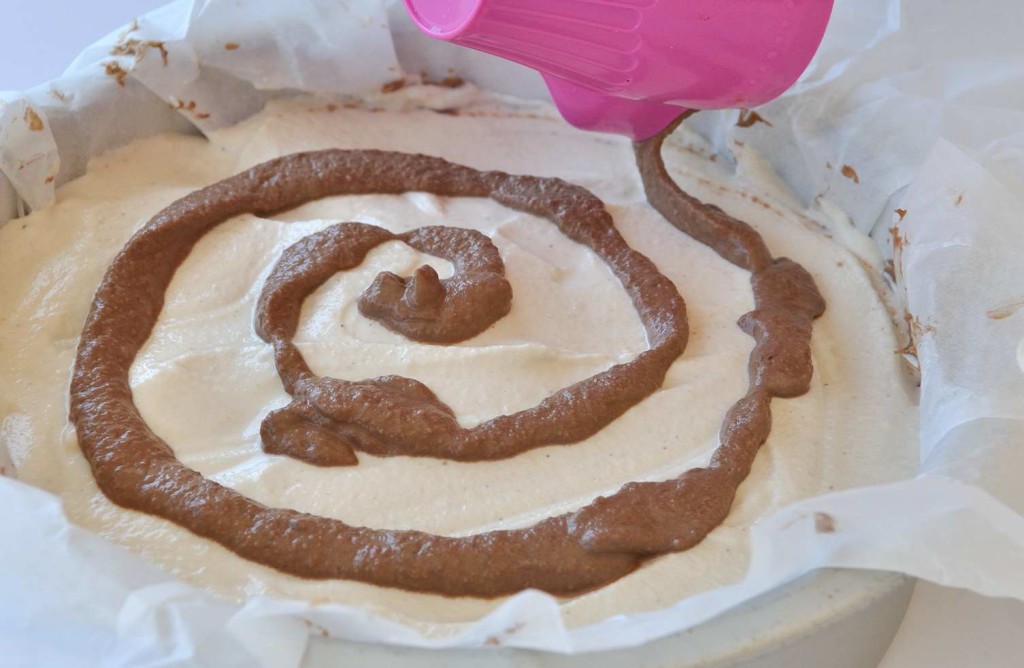 From all this recipe photos browsing (see forth pleasure mentioned above), I ran into a cool video this week, showing how to design a nice swirl on top of a cake, which really made me want to try it out. I did have a package of hazelnuts waiting for their 15 minutes of fame, so here it is: "nutella" ice cream cake, raw, with a cool swirl, beautiful and tasty!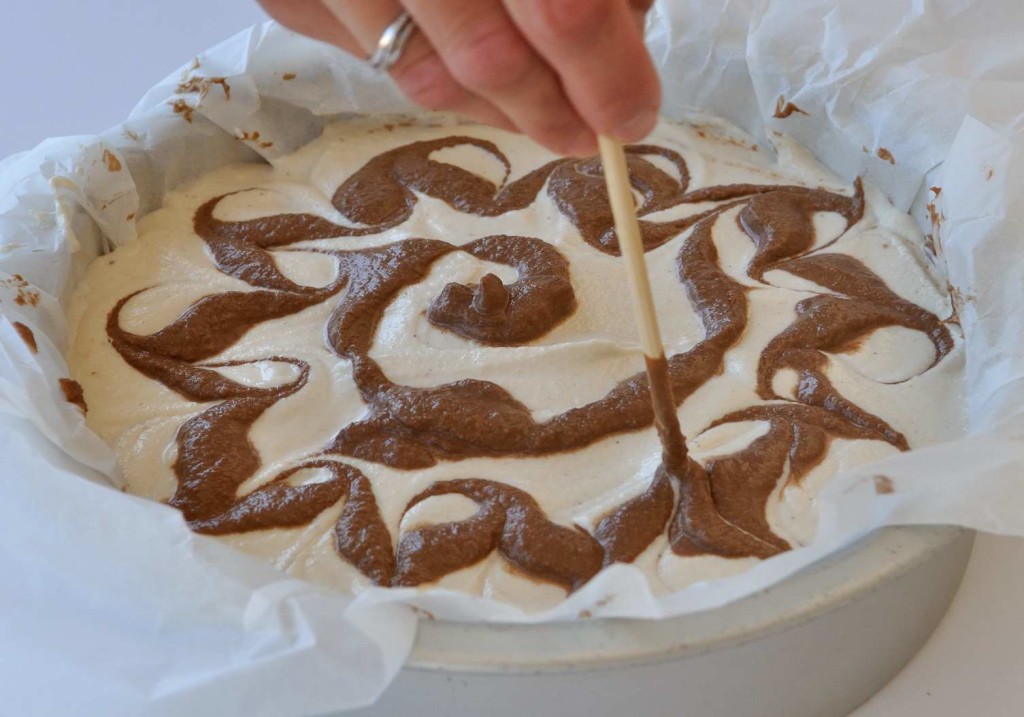 P.S.
Most of the vegan raw ice cream cakes are based on cashews, however my older girl is allergic to it, so this cake is cashew free (and as a bonus also gluten free, soy free, sugar free, and raw). What it isn't free of, is a crunchy crust made of almonds and dates (similar to these truffles), a layer of chocolate ice cream (made like the bite sized vegan ice cream recipe, plus cocoa powder), and a delicious, nutella like, hazelnut top layer.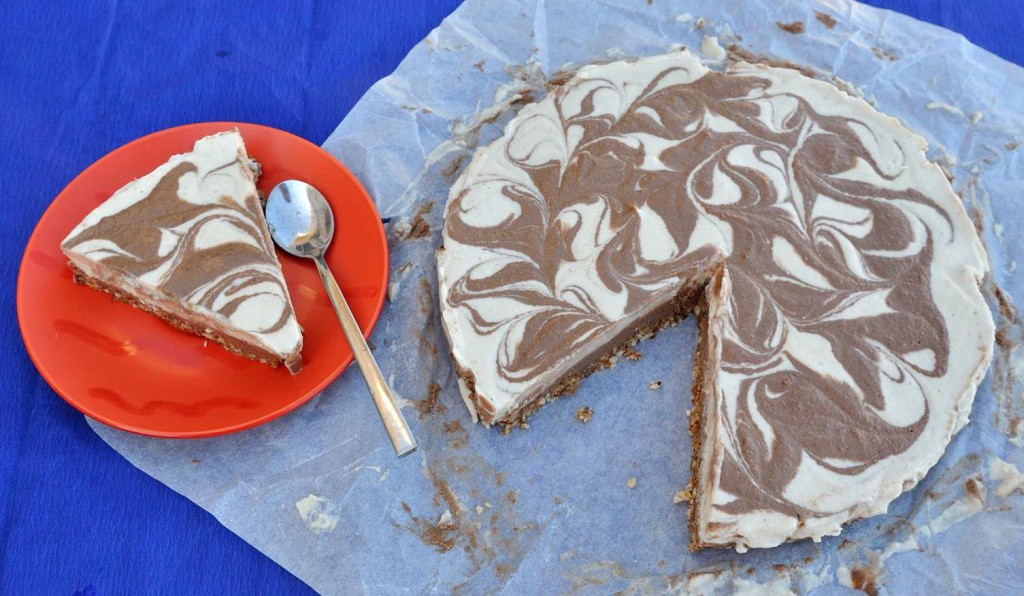 The Dishometer Rating: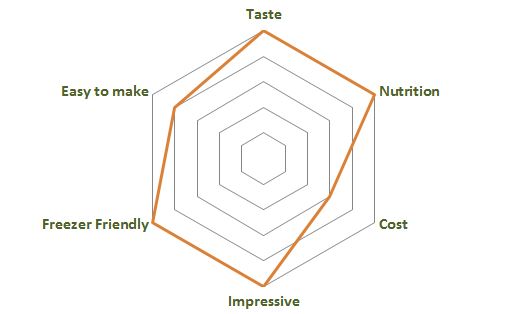 Vegan Nutella Ice Cream Cake (Raw, soy free, cashew free, gluten free)
Ingredients
For a 24 cm pie cake:
Crust:
1 and a half cups raw almonds
1 cup pitted majhul dates
Chocolate Ice Cream Layer:
One package of 500 ml coconut cream (I use Aroy-D)
10 pitted majhul dates (about a cup)
⅓ cup cocoa butter
2 tea spoons vanilla extract
1 table spoon cocoa powder
Nutella swirl:
1 and a half cups raw shelled hazelnuts
1 and a half cups water
⅓ cup maple syrup
1 table spoon cocoa powder
Instructions
To make the crust:
place 1 and a half cups raw almonds with 1 cup pitted majhul dates in a food processor and process until it reaches the consistency of a sticky dough.
Press with your fingers onto the pan to create the first layer.
To make the chocolate Ice Cream Layer:
Place the coconut milk in the fridge at least over night (and preferably even more).
Take the coconut milk out of the fridge and spoon out the creamy part (produces about half a cup) into your mixing bowl. Keep the liquids (turns out about 1 and ¼ a cup of liquid) for later.
Whip the coconut cream until it forms a solid whipped cream (takes about 3 minutes).
In parallel, melt ⅓ of a cup cocoa butter (using a Bain-marie or simply in a cup over a pot with boiling water). When the cocoa butter has melted place it in your blender along with the dates (10), ¼ cup of the coconut liquids you kept from before, 2 tea spoons of vanilla extract, and 1 table spoon cocoa powder.
Blend thoroughly until it mixes well and forms a thick paste.
Fold the paste into the whipped cream, and mix thoroughly to combine.
Pour the paste into the cake pan and smooth it out with a spatula, keep it in the freezer until you make the next layer.
To make the nutella swirl:
Blend 1 and a half cups raw shelled hazelnuts with 1 and a half cups water, and ⅓ cup maple syrup, until it is well blended (texture should be of a runny paste).
Keep one cup of the blended hazelnuts aside and mix it thoroughly with 1 table spoon of cocoa powder.
Pour the white hazelnut cream over the ice cream layer of the cake and smooth it out with a spatula.
Pour the chocolate hazelnut cream in a spiral shape, and work with a chopstick or a table spoon to create the swirl shapes (see pictures and video link above).
Place in the freezer for at least 2 hours.
*Recommended to take out of the freezer 10 minutes prior to eating.
P.S.
If you likes this and want to be updated with new recipes, Like VeganHightechMom on Like VeganHightechMom on Facebook or register to get updates via email (Recommended option! only recipes and tips)
Moran