This post is also available in: Hebrew
So a year, a whole year (!) passed since my first post in this blog (embarrassing, here it is), and what a fun year it has been. I had so many reasons not to open this blog, although I was a food blogoholic for years, and enjoying and exploring healthy culinary in my own kitchen even before that, every time I thought to myself that I want to start my own blog, I would immediately answer with no, no, no, I shouldn't, there are so many blogs already, and what do I know about cooking, and who would even want to read and make my recipes, and it would take so much time and energy, and I don't know how to take a good picture, and where would I find the time for all of this? Well, most is true, I mean there are indeed many food blogs already out there, and managing this blog is hard work that takes many (many!) hours, but it is fun! Seriously speaking, it is just plain fun. As soon as my girls go to bed, I head straight to the kitchen to work on tryouts for new posts (and obviously get some freezer ready meals for us..), once or twice a week I sit to write the recipes and the texts, on the weekends I drag Ilya (my father in law, this blog's photographer) over here for a shooting session, and really, even though I put a lot of time and efforts here, it doesn't feel like a chore at all, rather it feels like why didn't I start this sooner?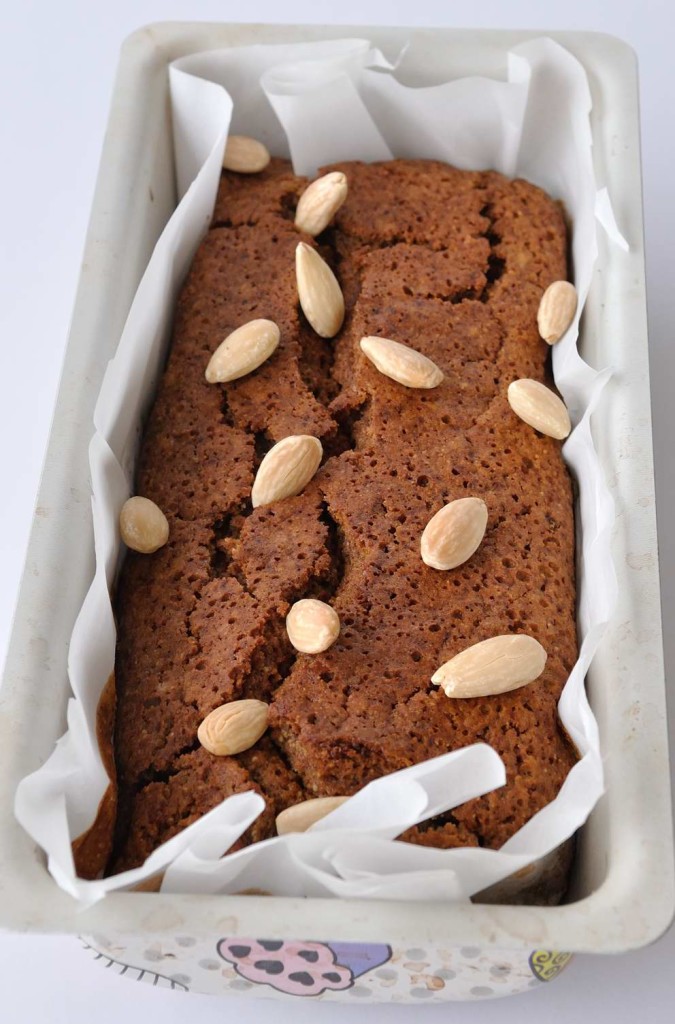 My hand still shakes before I hit "publish" on each post, and when I see there's a reply waiting I get nervous (was it tasty? Did they like it? Perhaps I'll get asked something I don't know the answer to?), but the intensive work and tests in my kitchen throughout this year, and many of your feedback, made me a bit calmer, and with just a tad bit more self-confidence.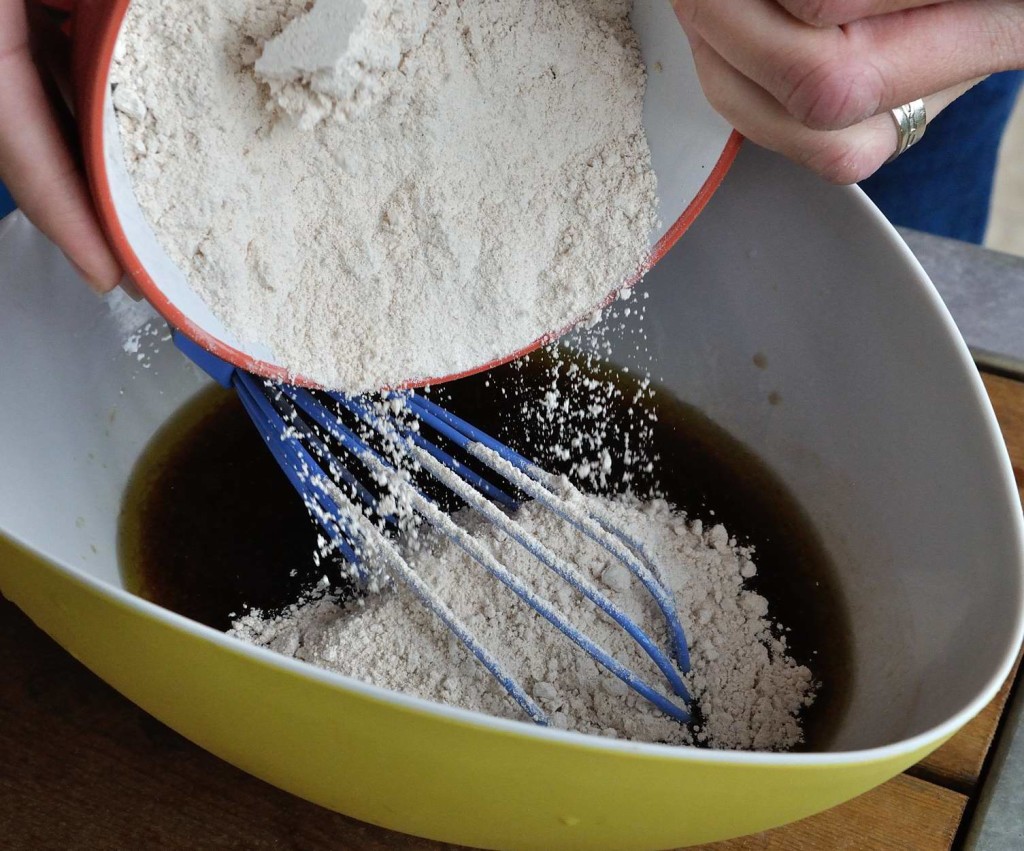 One of the major things I contemplated about before opening this blog, was the fact that I'd have to expose at least some personal information and personal details about myself and my life. Honestly, it embarrasses me greatly, and I also find releasing my own recipe and saying it is great and delicious just kind of not polite (at least that's how I was taught), and every time I see someone reading my "About" page it feels like someone is walking around my private house, but I'm at work, and they are seeing all the mess and the laundry everywhere, without having me next to them to excuse that. But I chose to live with this light exposure, as really, who cares what's my husband's name or whether I walked today from daycare to our house by foot with my older girl?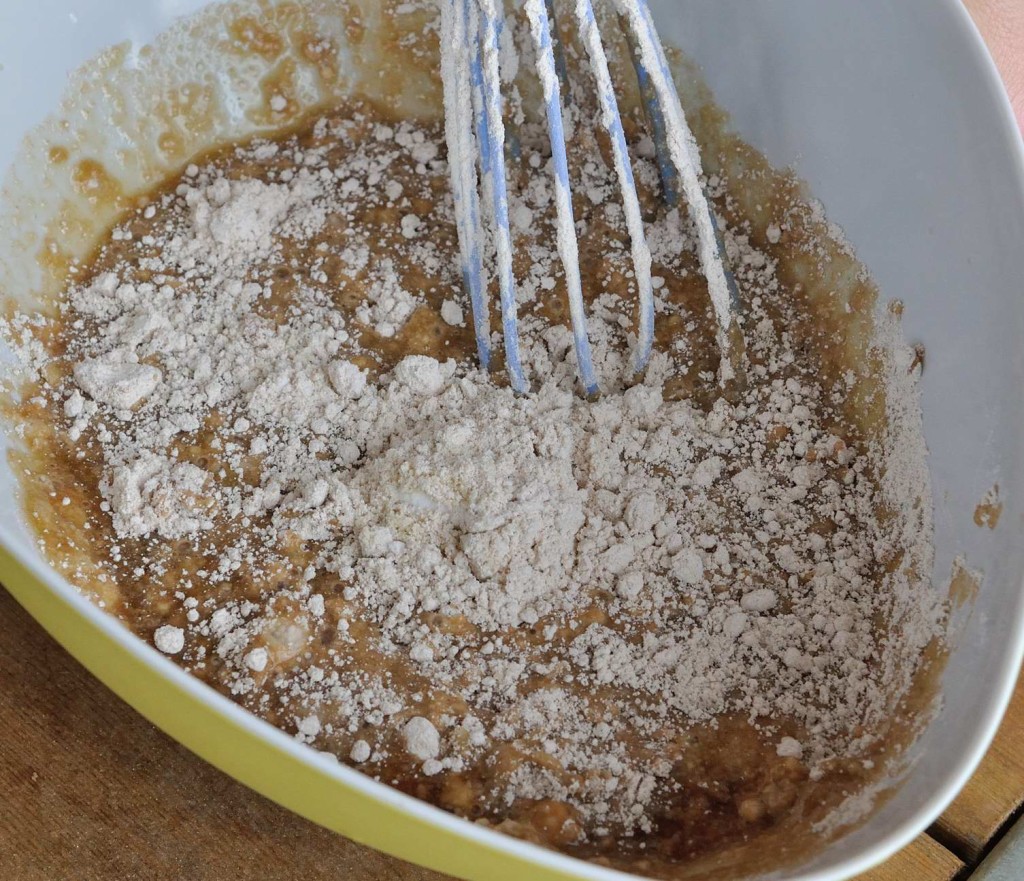 Being vegan, is very hard by the way. Not because of the food, there are plenty of options, and not because of desire to have meat or dairy, I was never really a meat fan and I couldn't eat dairy anymore (even I liked the taste very much) when I understood what needs to happen for it to get to my plate. What's hard then? The reactions of the people around you, and having to reply the same answers over and over (and over!) again, "yes, I have plenty of things to eat", "no, it isn't difficult at all", "no, vegan doesn't mean eating only lettuce", "yes, there are plenty of options for plant based protein" and more, and hearing pseudo-funny remark from "friends" at work, things like "eat a carrot and chill", "oh, you brought rabbit food again?", yes, these are real quotes from real people.. What can I say, I don't know any other vegan in real life (I do now, because of this blog actually, but unfortunately not people I meet on a daily basis). But, without this blog, I might have continued not knowing lovely people with whom I share many similar interests.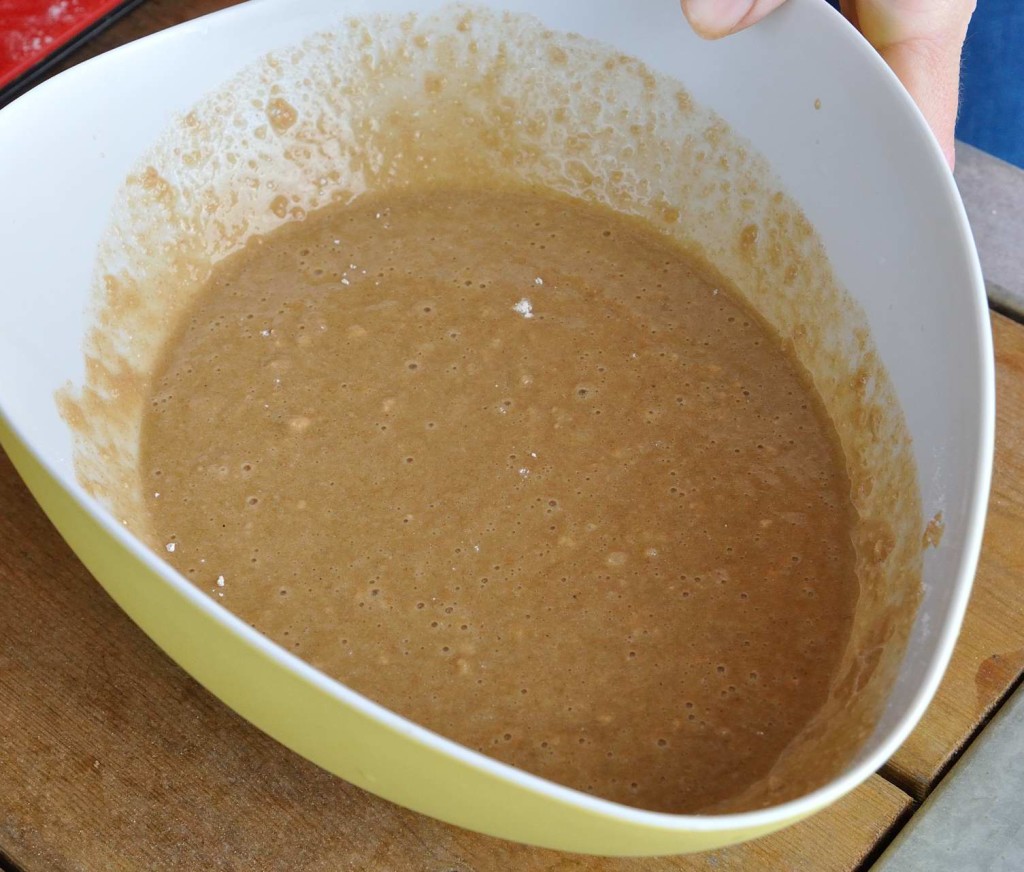 Because of this blog, I met lovely Orly, and it was super fun to also meet her face to face, and I wish she lived close to me! I met Ortal (link in Hebrew), who writes so beautifully of motherhood and has so many interesting things to say and a cool approach, I re-met Ziv, which was as charming and helpful as I remembered if not even more, I cooked with Maya (link in Hebrew), one of my favorite local food bloggers and it was super fun and enriching experience, I met and held a special project for Rosh Hashana Vegan Dinner Menu on the blog with the lovely Libby (link in Hebrew), that was lots of fun, and I had the chance to "speak" over emails, in comments, and over Facebook posts with many other people, people that are interesting, nice and supportive, that I won't mention their names here to not embarrass them (but you know who you are..).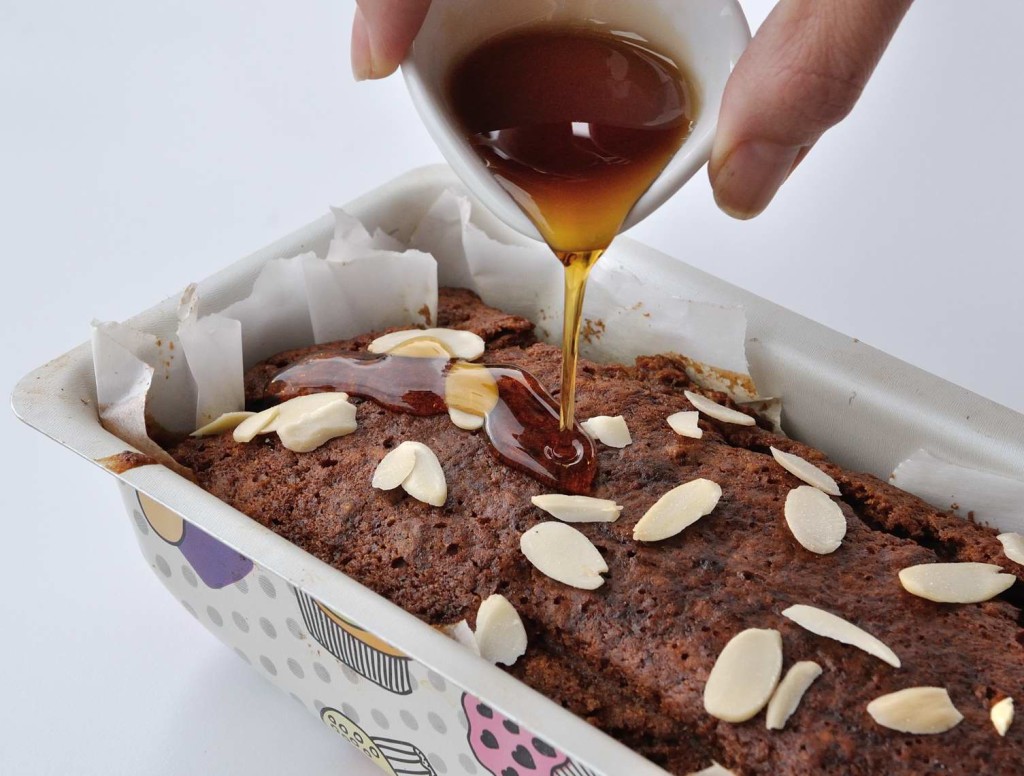 So how did it all start anyway? "Ilusha" I said to Ilya, my father in law, on the phone, "We need to have a very important conversation", and since Rafi (my husband/his son) told me there's no way he would agree to take photographs fpr my blog, as he is shy and too perfechionist, I knew I'd have to butter him up a bit (vegan butter, obviously), and when is Ilusha most comfortable and likely to agree to requests? While running? So I picked him up at his worplace door, wearing my best running outfit and full of motivation, and begged him to run slowly so I could talk. And.. convinced! At the begining he indeed wasn't happy most of the time and kept beating himself over pictures he considered not perfect, but I took the Adlerian aproach here, which meant agreeing ony with his positive remarks and kind of ignoring the negative ones, and I think it worked, as today he is much more at ease with himself (OK, it helped a lot when one of the mothers in my older doughter's daycare told him his pictures are magnifisent.. Thanks Efrat! 🙂 ).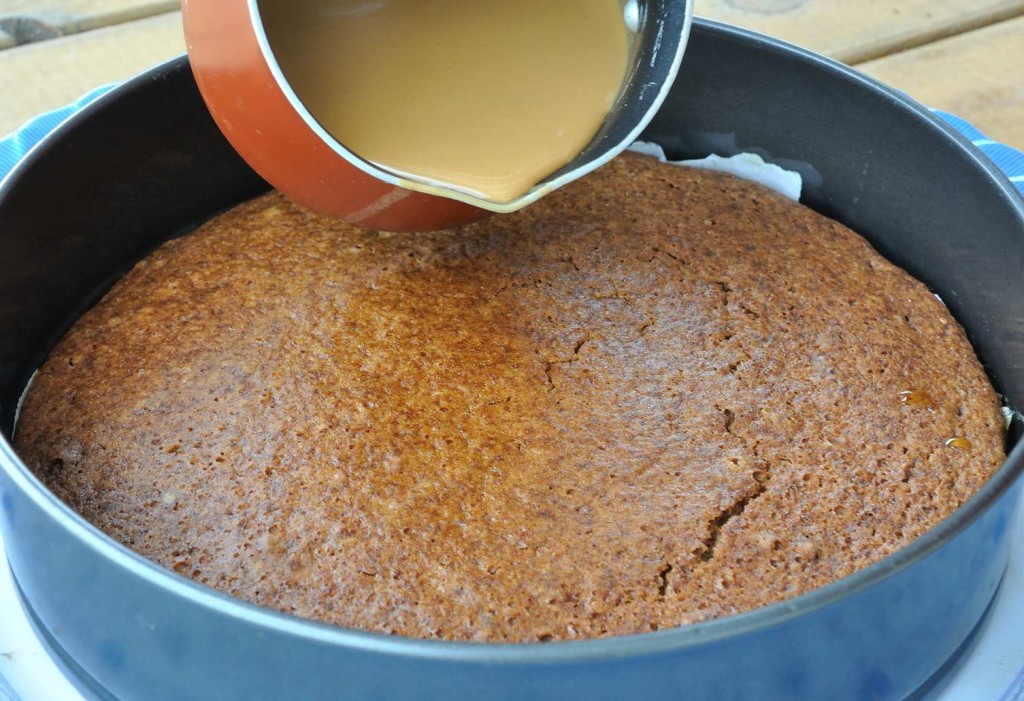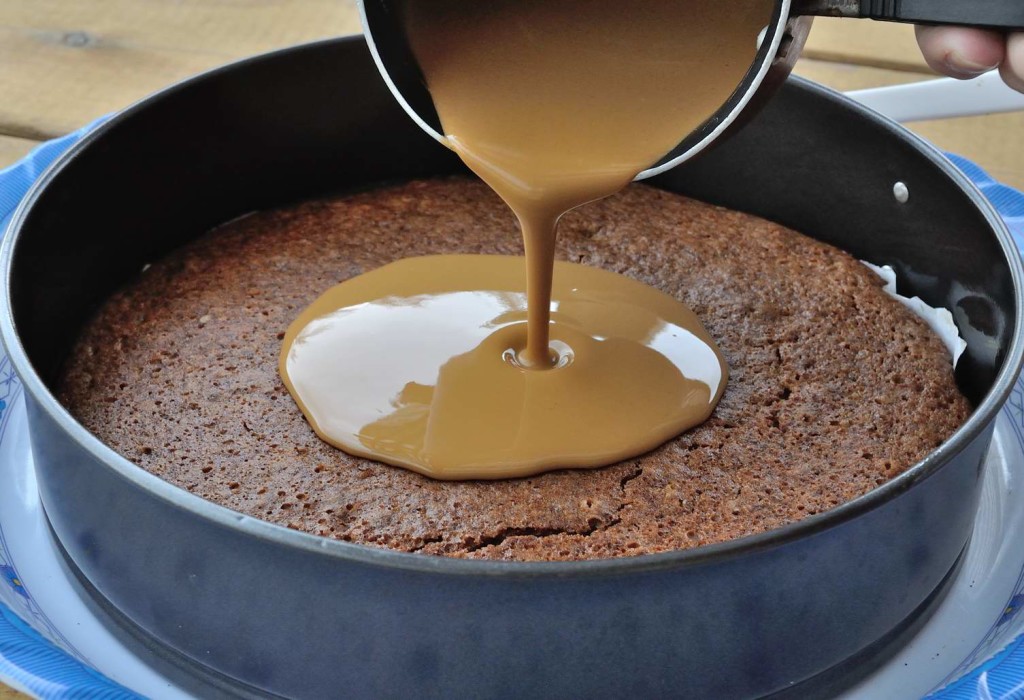 What else happened this year? My girls turned from being 3 YO and 6 MO to 4 YO and 1.5 YO, which may sound like a minor change to some but I see major changes here. We lost Rafi's grandma. We had 2 new nieces (which are finally younger than my girls, until now they only had older cousens), and our tribe keeps on rulling with only girls from all sides! It means a very loud table on family gatherings, and hair bands everywhere (and probably many other things..). We lost Fidge our doggy. I burned my tongue and palate numerous times, as no matter how much I tried to teach myself not to try hot dishes, I just couldn't resist most of the times.. I turned down politely a shiny job offer in Portland, an offer that 2 years back I would grab quickly but today just don't fit where I am in life, and where I'd like to reach. I learned a bit about baking, and more specifically about healthy plant based (and sometimes gluten free) baking, and area I can only assume I have much more to learn about, and also an area I didn't thing I'd find interesting, but surprised me for the better (you'll find my baking tips for you further on this page). I learned a lot, and still do, from every post, from every failed kitchen experieance that didn't reach this blog, and from every success that did, from your replies, in the blog posts, on Facebook and in emails to me. It is so much fun reading your replies, it really cheers up my day when I read someone made a recipe from here and liked it, and even more if your kids liked it (tougher crowd), I can't even explain why exactly, and cliche as it may sound (and I hate Clichés), I truly feel I found my purpose with this blog, because I enjoy exploring, trying, cooking, writing, shooting, and express some creativity that I guess doesn't come out in my day job.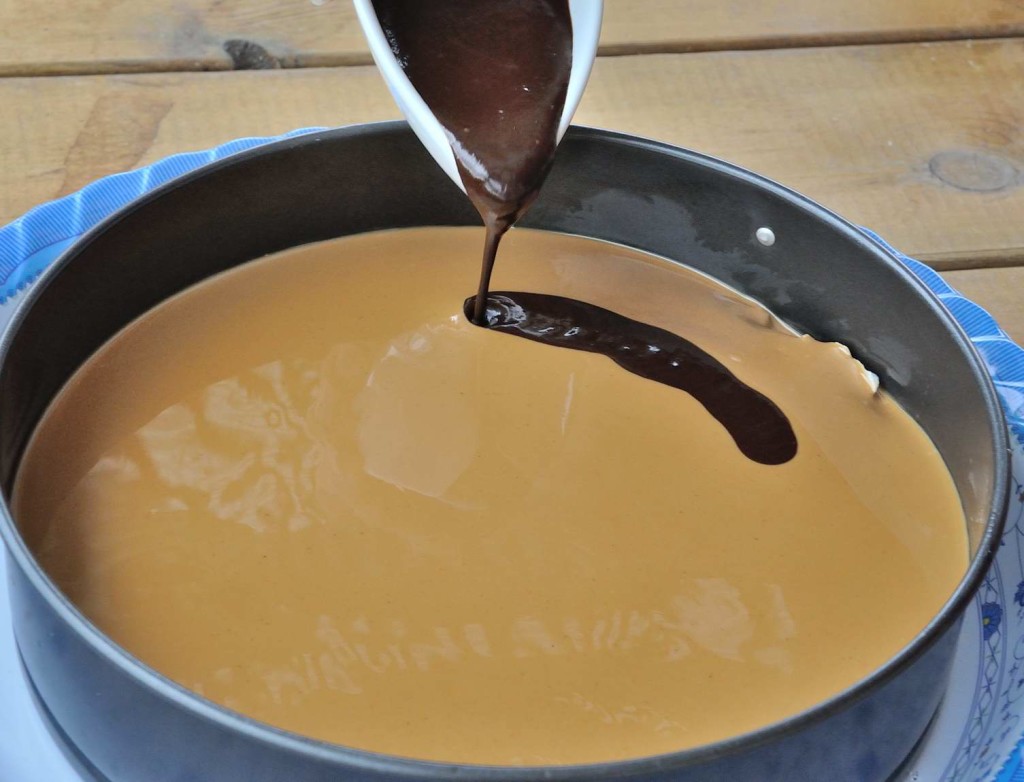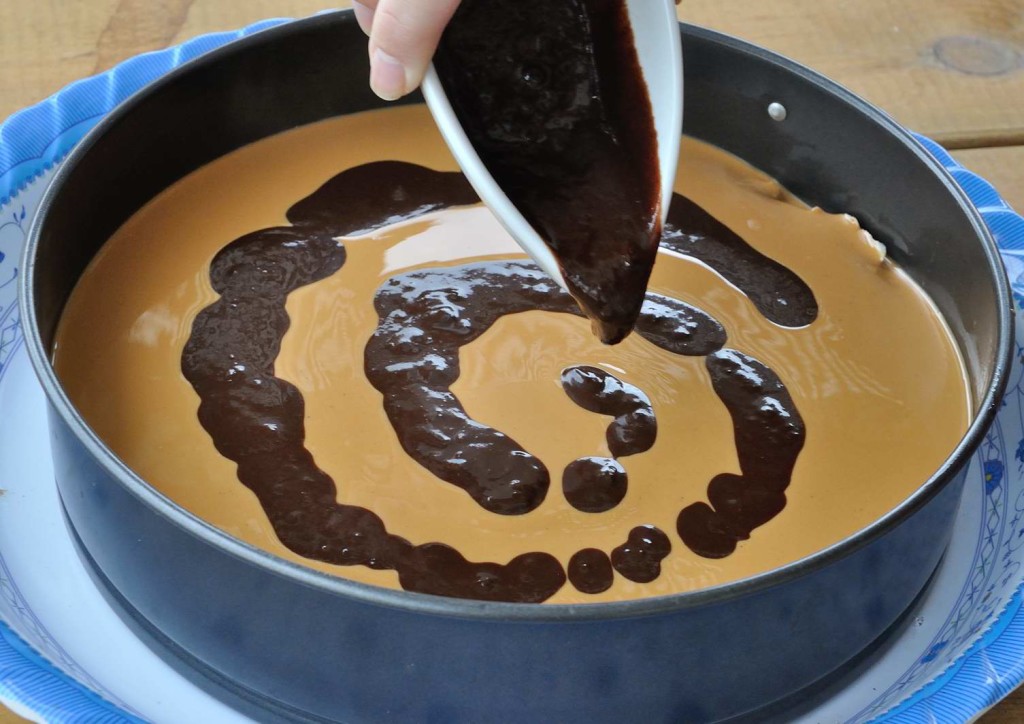 To date, there have been close to half a million pageviews here, which totally amazes me!! The most viewed page was the spreads post, which makes sense, as it does offer 30 healthy and easy to make plant based spread options. My personal favorite post is the African Peanut Soup post, I like the story, the photographs, and obviously the soup itself which was a huge hit here this winter.
So thank you very much for this amazing year, I wish you all that the next one will be full of joy, health, kids (if you wish some), love, healthy tasty cooking, and happiness.
Keep responding, writing emails and share on Facebook, it warms up my hart, and it also helps others (to know that a recipe is worth while investing time and ingredients in, or wen you give your tips on how to make it better), and in general just keep being so supportive and nice as you are :).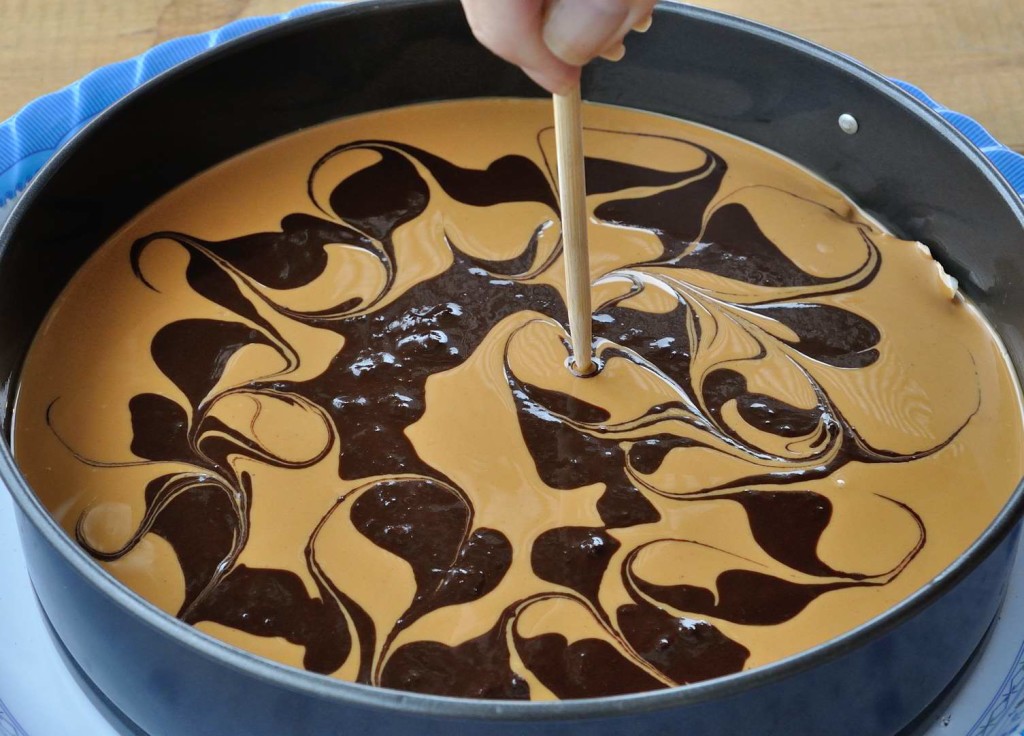 Here are my advice and tips for (plant based and using whole flour) successful baking:
First and foremost, I learned that you have to be accurate when baking. While in cooking you can improvise, when baking you need to start by copy exact what experienced others are doing, and especially be precise with measuring. What does it mean to be precise? It means buying a digital kitchen scale. I get that some of you see this as to much, but this is a tip I keep reading from the most talented online bakers, and it has proven itself right for me. Why? Because when a recipe mentions "1 cup flour", even if you use a measuring cup, you still may end up with very different amounts of flour each time: that's because you can, for example, use your cup and grab the flour straight from it's bag, which will yield a certain amount of flour in this full cup, or you can tilt the bag of flour and kind of pour the flour into the cup, which will yield a different amount of flour to the same cup. A cup of flour, in my recipes and usually online, is considered to be 140 g, unless stated otherwise. The problem with measuring only using a cup and not a kitchen scale is that you may end up with anything from 100 g to 200 g instead of 140 g, all in the same cup that will look the same to you, and you can only imagine the baked results will behave oddly accordingly.
You shouldn't over-mix the batter. You should mix it only until it is homogeneous, and not a single extra mix. Why? because every extra mix (of batters that contain gluten) releases their gluten and will make the pastry be very dense instead of fluffy. So really, as little as possible.
Vinegar and baking soda (or baking powder on its own for that matter), is a combination that creates a chemical reaction that creates bubbles that help rise the pastry. However, this reaction needs to happen in high temperature for the pasty to rise properly. What this means is that this combination should only be added to the batter very near the time it goes into the oven, that means that the oven is hot enough, the muffin molds or English cake pan (or whatever plate) is ready, and you just have to mix and pour it in, and place it in the oven ASAP, yes, if you can, in a matter of seconds. You can, by the way, mix the vinegar with the "wet" ingredients (as I usually write in my recipes), and add the baking soda only at the very end of the ingredients' then mix quickly and send to the oven.
Ovens, in general, can be deceiving, at least temperature wise, and temperature, affects baking results greatly. I know for a fact that mine does not display the right temperature, which made me buy an extra small thermometer, which helps me be more accurate.
Changing ingredients in a recipe: if you are veteran bakers, no worries, but if baking is new to you, or you still feel a bit un-secure, I'll recommend not changing ingredients on your own. Whole flour, for example, requires more fluids than regular flour, and flour containing gluten behaves totally different than one that doesn't, etc. If you really need to change something, my best recommendation would be to ask in a reply to the post itself, or in cooking groups on Facebook, you are very likely to get great answers by doing that.
If you'll use all these tips, I promise you your baking results will be much much better. I'd love learning more tips you may have, so leave a comment if you do.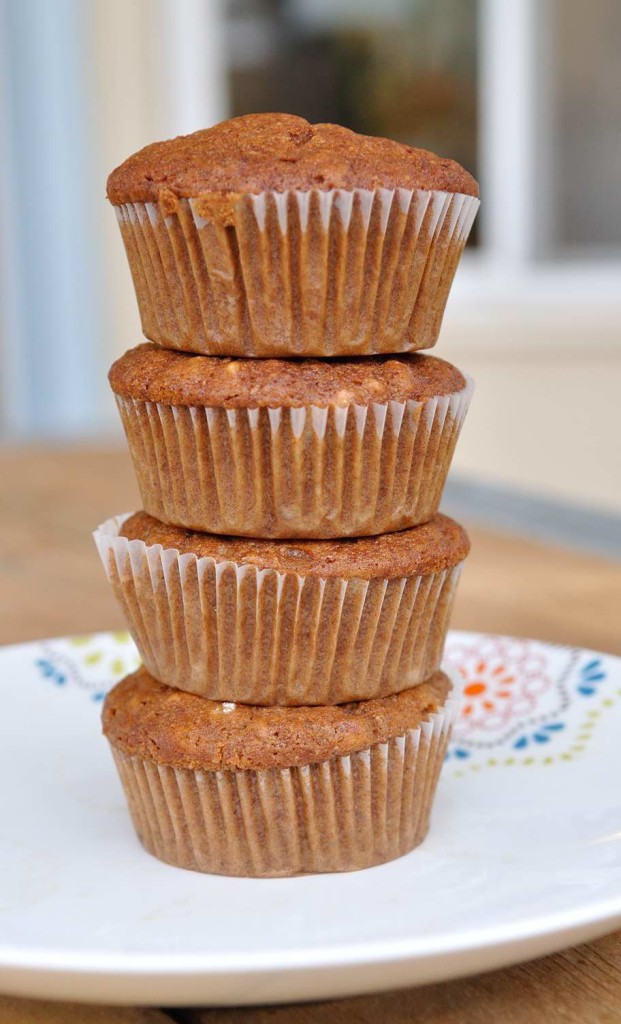 The cake in this post:
To celebrate my blogiversary, I baked a cake. As usual in this blog, it is made with whole flour, natural ingredients, no refined sugars, and is really simple to make (one bowl, my favorite thing!). That's why I think it is super recommended for little ones, that you are just starting to expose sweets to, or as a birthday cake for them or for others avoiding refined sugars, and of course as an easy and tasty dessert for any event.
The cool thing about it is that it can easily play other roles, for example you can go crazy with the topping: bake it in a 24mm round pan, then top with a peanut butter chocolate ganache swirl. I melted the peanut butter along with 40 g cocoa butter and poured on the cake. Then used dark chocolate and melted it along with coconut cream (50 g each), and poured over the peanut butter layer (while it is still warm), and worked my way using a chopstick to create the cook swirl shapes according to the video here (same technique as in my vegan Nutella ice-cream cake BTW), then placed it all in the fridge to set.
You can also make it as muffins, which turn out so good. So as I mentioned, you can play with it 🙂 .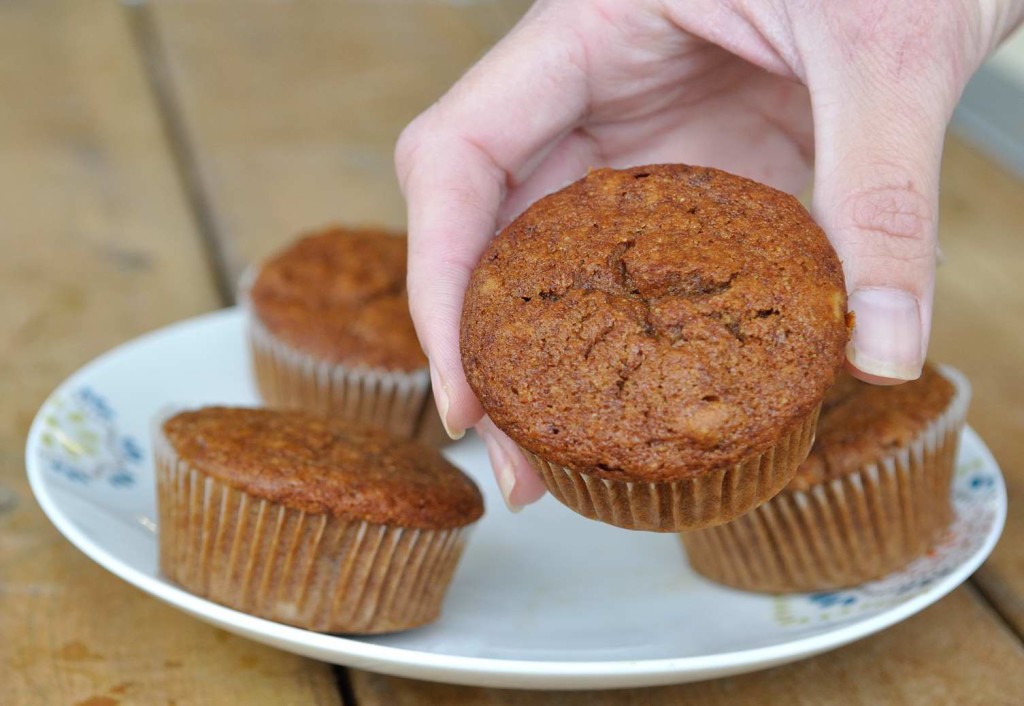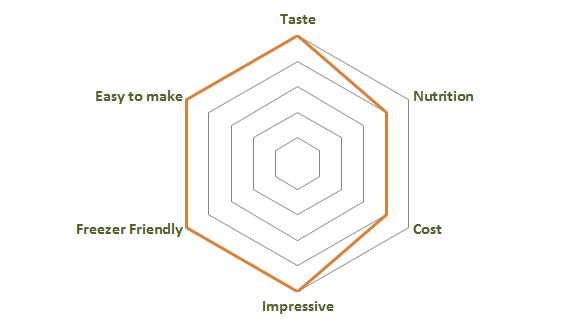 Vegan (one bowl!) almond coffee maple cake
Simple to make yet so delicious almond coffee maple cake, that can be served next to coffee/tea, serve as a base for various toppings, or baked as muffins. Plant based, using whole ingredients and no refined sugars.
Ingredients
Wet:
½ cup coffee of your choice, if you are making it for children can sub with almond milk
½ cup pure maple syrup (optional: another ¼ cup to pour over the cake after it is ready)
¼ cup apple sauce
⅓ cup oil (grapeseeds, canola, soy, etc.)
1 tea spoon apple cider vinegar (or other vinegar)
1 tea spoon vanilla extract
Dry:
1¼ cups whole splet flour - 175 g
¼ cup almond flour - 30 g
1 tea spoon baking soda
¼ tea spoon salt
Instructions
Warm an oven to 180 C and line a loaf pan with parchment paper or spray with nonstick spray.
Place all the "wet" ingredients in a bowl and whisk well. Add the "dry" ingredients and mix only until combined (do not over mix). *Note: Mix the cake's ingredients only when the oven is warm enough and ready for the batter to go in, and you have everything lined up, as a mixture that will wait for the oven will not rise well.
Pour the batter to the loaf pan and place in the oven for 35 minutes (to check if ready place a toothpick in the cake 2 to 3 spots, if it comes out dry it is ready).. Wait for the cake to cool completely before you removing from pan or cutting (if you are making the muffins bake for 25 minutes).
Optional: when the cake is still warm, pour over it the extra ¼ cup maple syrup, if you like your cakes more "wet".
P.S.
If you liked this and want to be updated with new recipes, Like VeganHightechMom on Facebook or register to get updates via email (This is mostly recommended as it is the only way to ensure you'll receive the recipes. And check your spam or "Promotions" tabs, as these email might end up there sometimes).
Moran