This post is also available in: Hebrew
Sometimes I wonder, if I could choose, would I take the red or the blue pill?
Honestly I don't remember which does what, but am reffereing to the one that will show you the real world you live in (Matrix).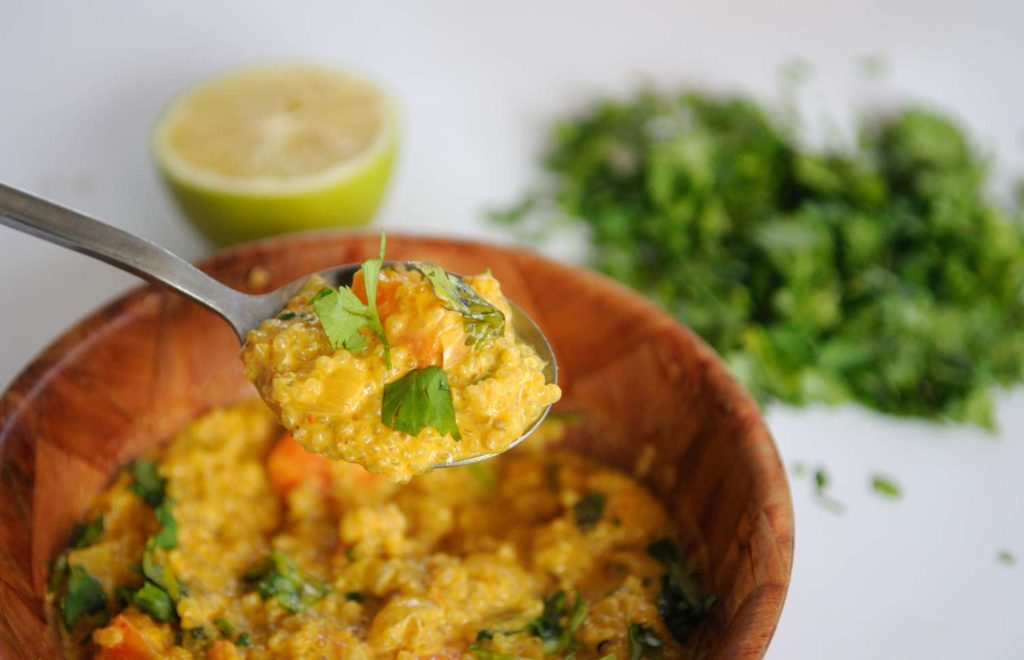 Some days I tend towards "ignorance is bliss", and some the opposite.
I ended up vegan, for example, during my ongoing search for healthy nutrition. While learning how bad milk is for us, I was exposed to the oh so torturing industry, which these days make me depressed at times. Perhaps it is better not to know. It can be so much easier to continue and eat what you want and thing that vegans are an extremist group of people.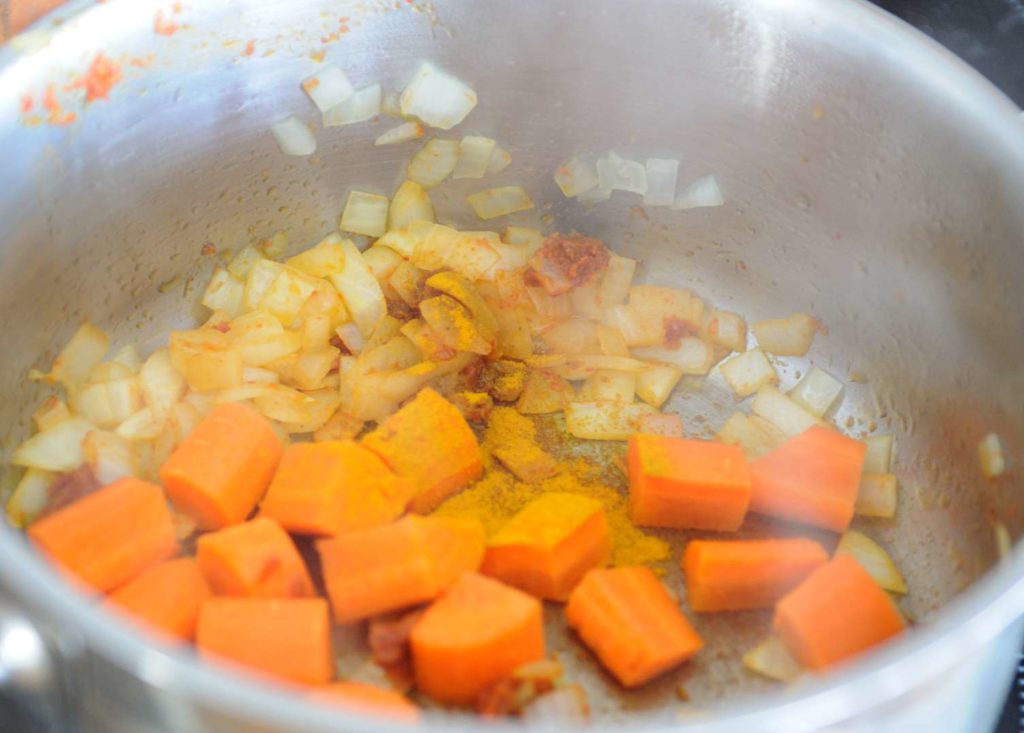 It's not so simple to be a mother that chooses to practice healthy eating these days anymore. My girls friends' usually eat differently than what we eat at home, and i'm a bit tired of being different. And more than myself being tired of it (i'll get over it, i'm a big girl), I am tired of my parental choices getting stepped on by the status-quo continuously. Here also, it would be simpler probably to continue "eating normally" or "like everyone else".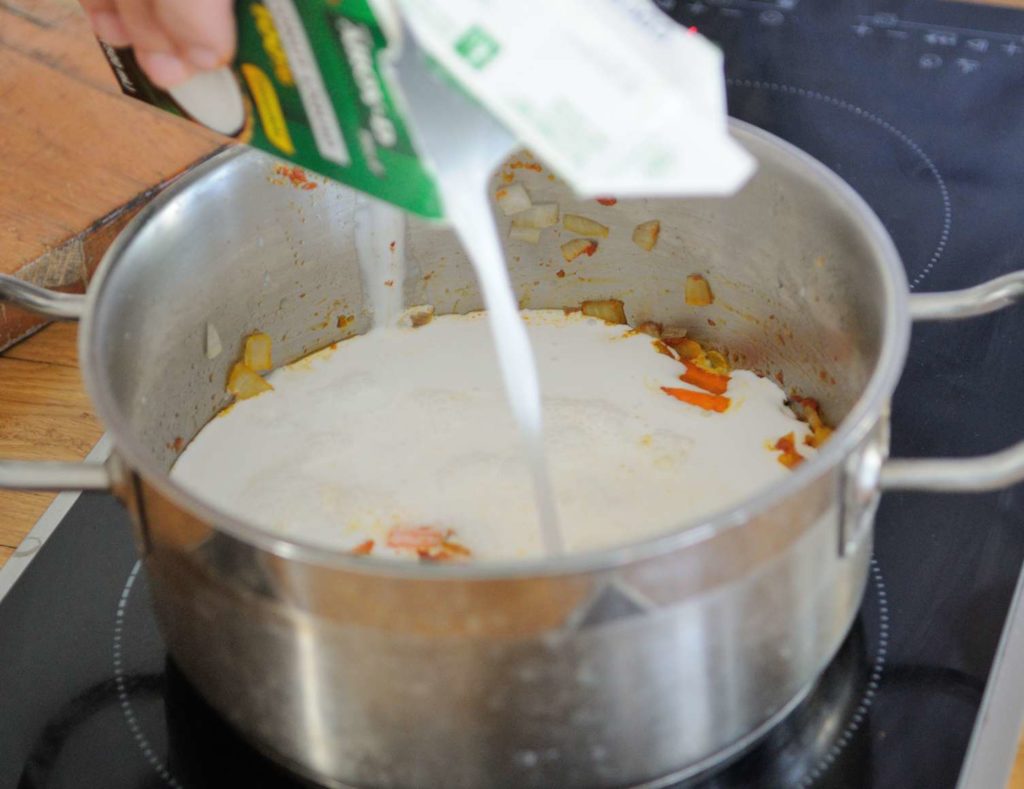 As much as I strongly belive in my values, and as much as I hate the status-quo, sometimes, looking at it, it looks so green and shiny.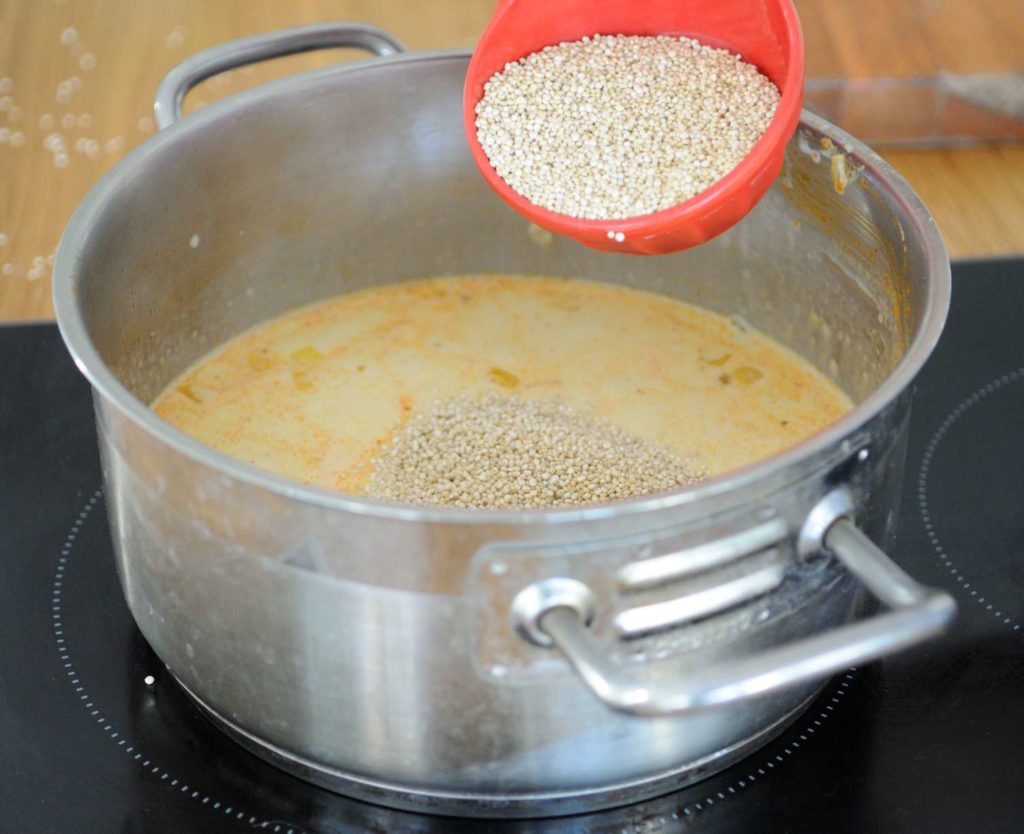 What I like the most about this curry is that A there's quinoa in it (which is light and healthy and its' flavors just perfectly match the curry's flavors) and B that it's a one pot dish.
And yeah, curry doesn't always turn out so photogenic, but it is tasty nevertheless.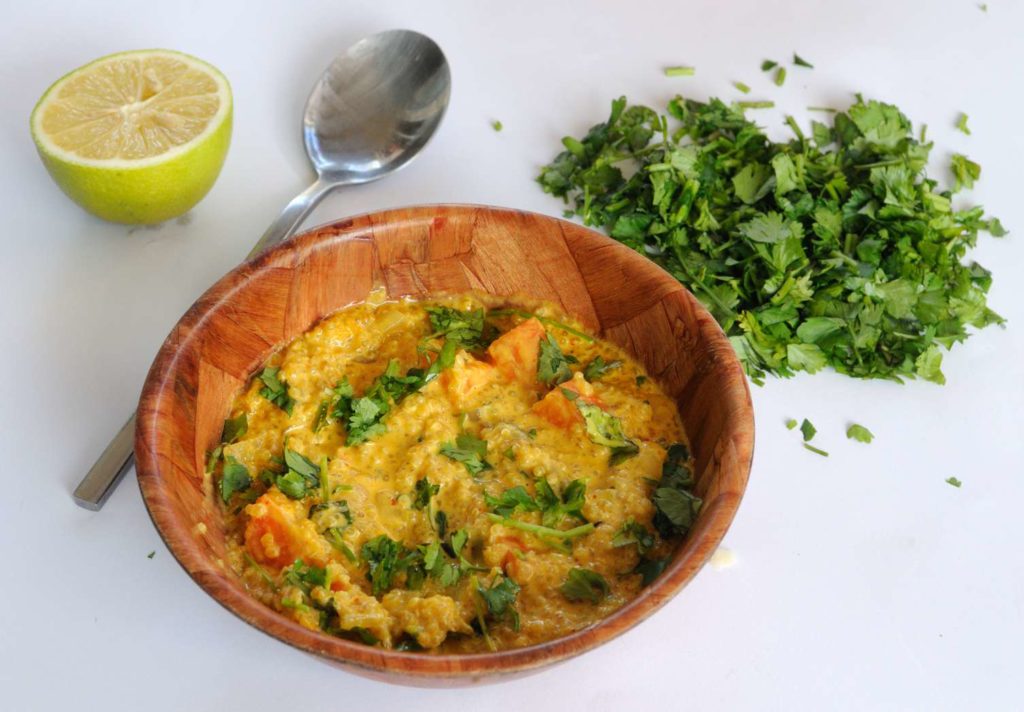 The Dishometer Rating: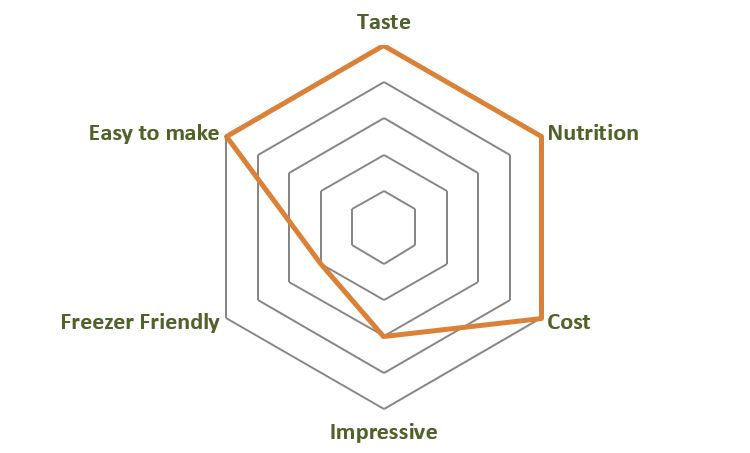 Vegan Quinoa Curry
One pot vegan quinoa curry
Ingredients
1 onion
2 carrots/sweet potatoes/potatoes (any combination of them)
1 tea spoon red curry paste
½ tea spoon salt
¼ tea spoon turmeric
500 ml coconut milk/cream (I like to use Aroy-D brand)
½ cup quinoa
For serving:
a batch of diced cilantro
fresh lemon juice
Instructions
Warm a medium pot over medium heat, and cook the onion until it is golden. Add the curry paste and mix with a wooden spoon.
Add the carrots/sweet potatoes/potatoes and continue cooking for about a minute.
Pour the coconut milk/cream to the pot, add the turmeric and salt, mix, add the quinoa and mix again.
Cook with the cover on until the quinoa is ready and the vegetables are soft (the quinoa grains will turn a bit transparent around the middle, and the vegetables can be checked with a fork if soft enough).
Serve with cilantro and fresh lemon juice (don't skip, this is essential for a perfect dish).
P.S.
If you liked this and want to be updated with new recipes, Like VeganHightechMom on Facebook or register to get updates via email (This is mostly recommended as it is the only way to ensure you'll receive the recipes. And check your spam or "Promotions" tabs, as these email might end up there sometimes).
Moran