This post is also available in: Hebrew
I've said this before, but here it is again, I truly belive cashew is god's gift for us vegans.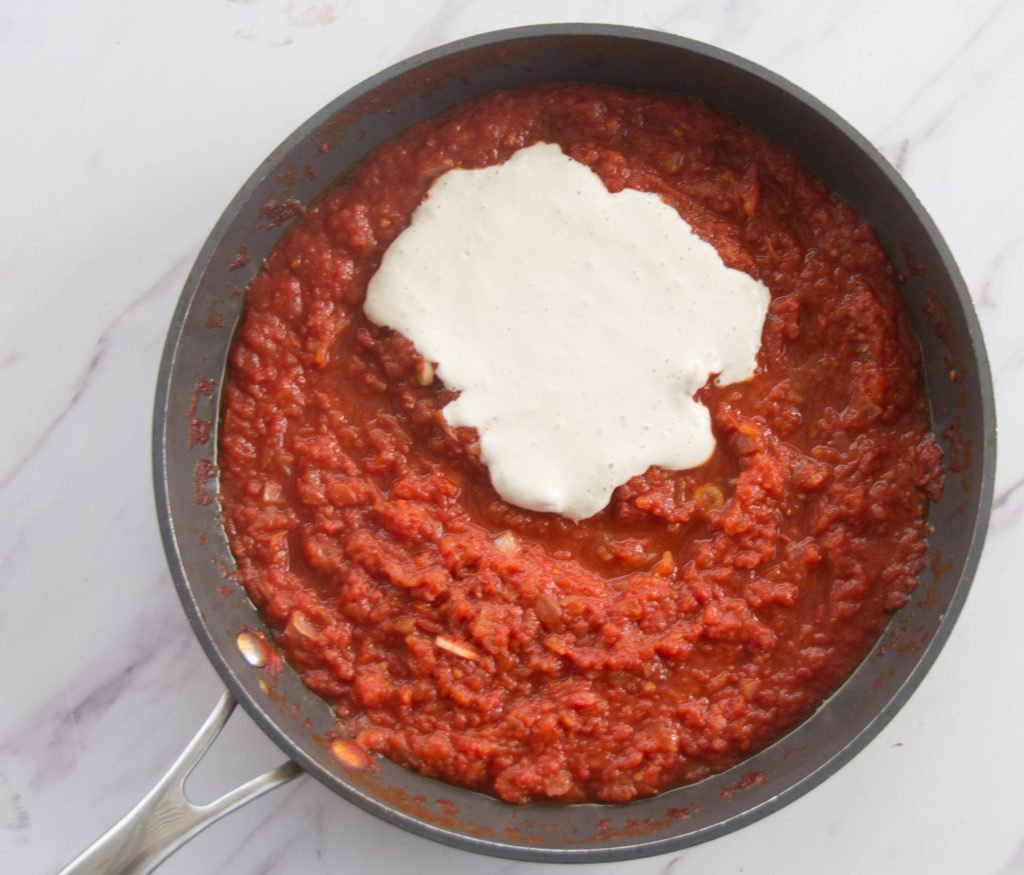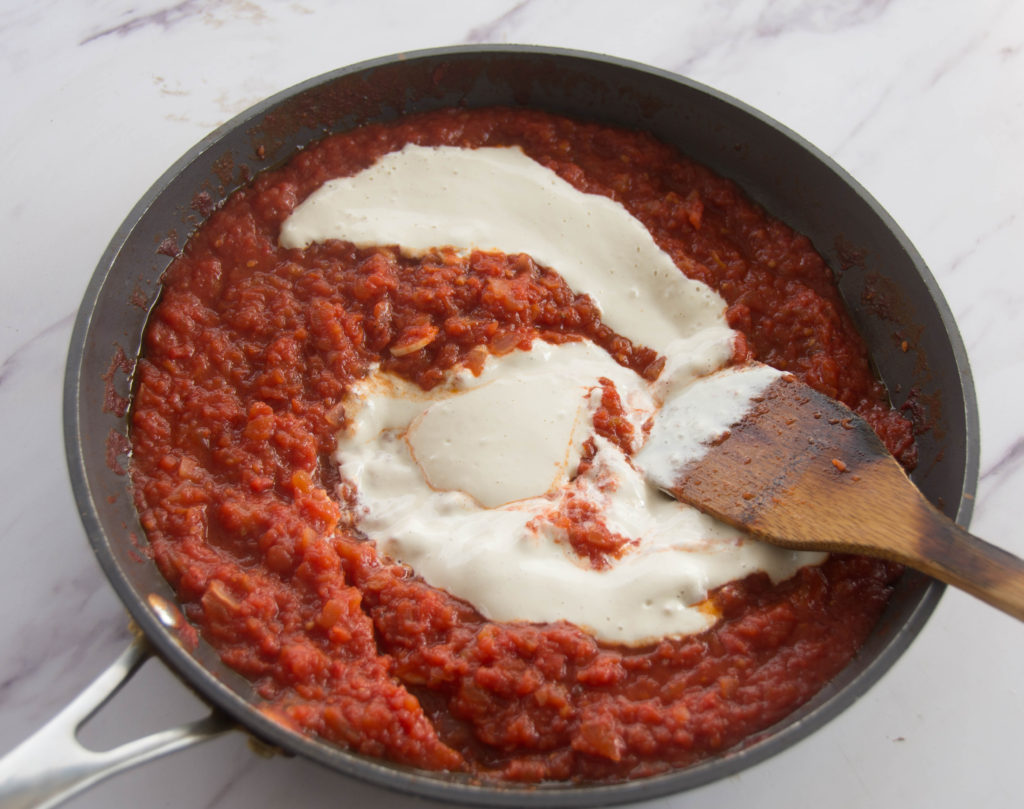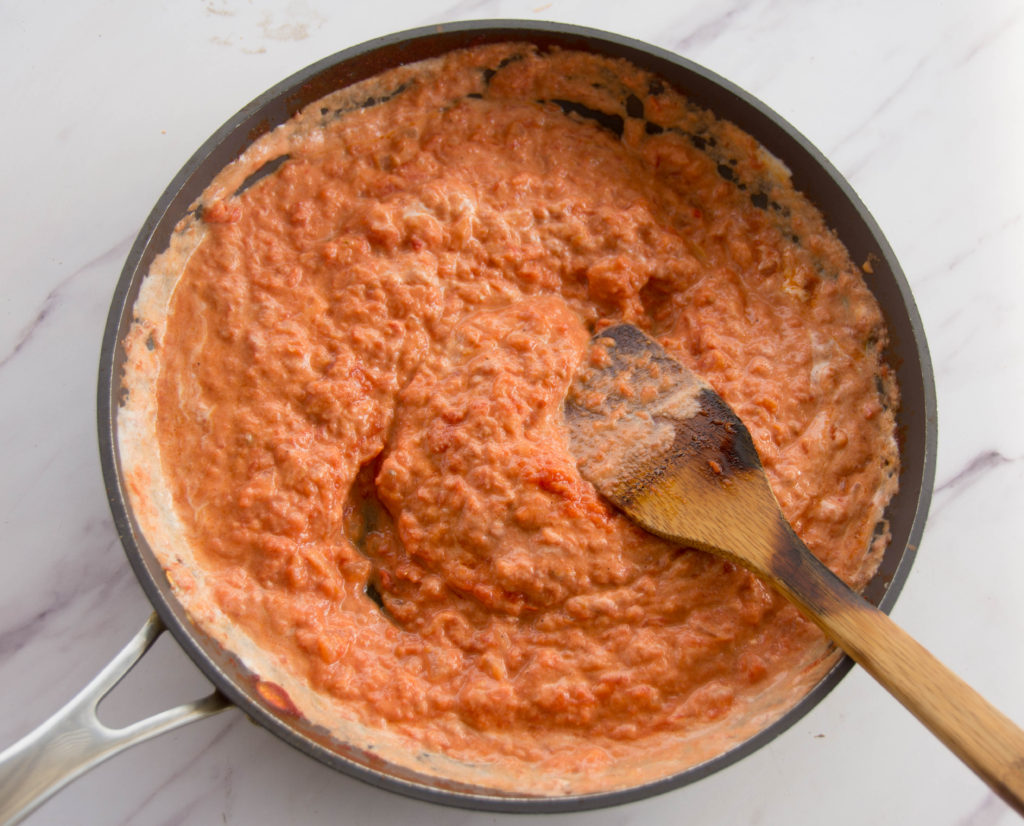 You can use this sweety for any kind of a dairy dish you used to like. If you are wondering why to try and recreate vegan "dairy" recipes, I say: most of us were raised on dairy, and our tatste buds like it and might miss it. I think it is nice to have a decent, perhaps even better, vegan substitutes.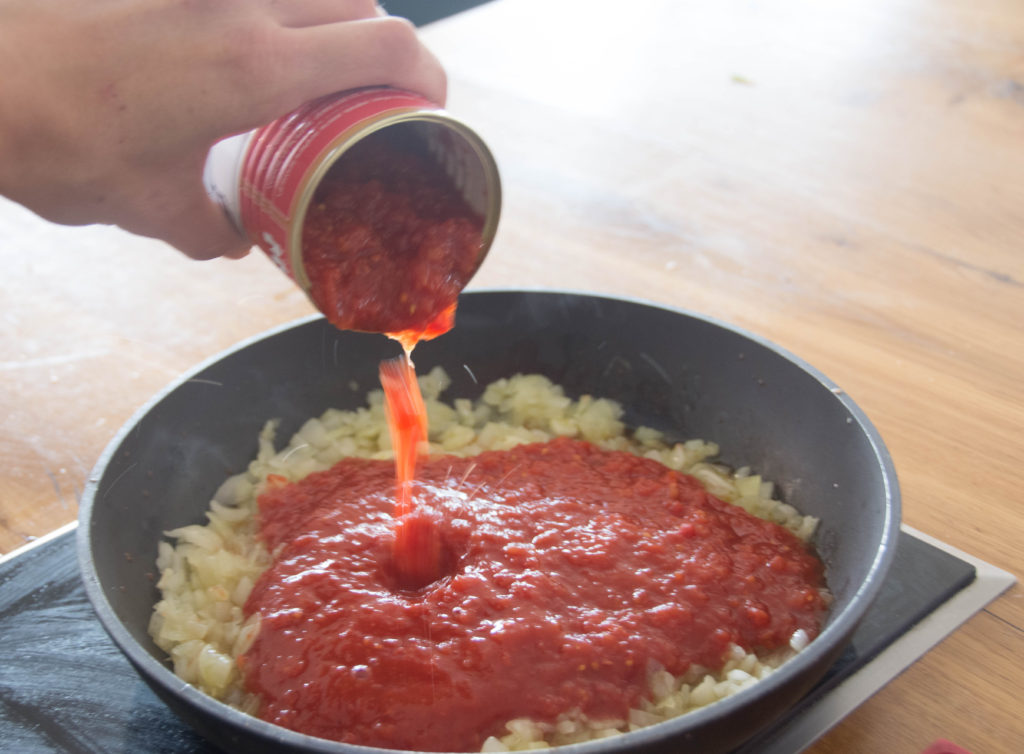 So this time I made Rose Sauce. It is a classic sauce you can use on top of many different dishes, and make them wonderful. I am talking about pasta (prefer Fussily for this sauce), rice, potatoes, and more.
Half of it's ingredients are pantry ingredients you should already have handy, and the others are onion and garlic which also keep well for long.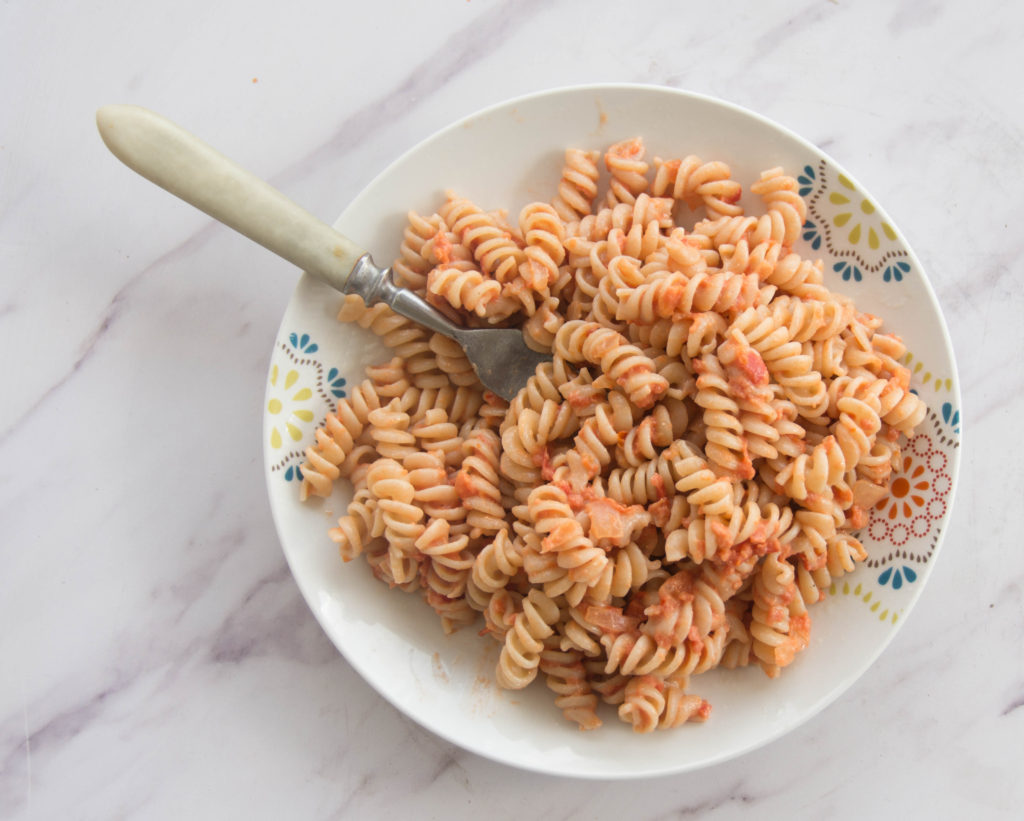 I usually make a big batch from this sauce (like in the quantities below), use some immidiatly and freeze the rest, so that I have a handy sauce in my freezer I can use in a day i'm too busy to make something that takes longer.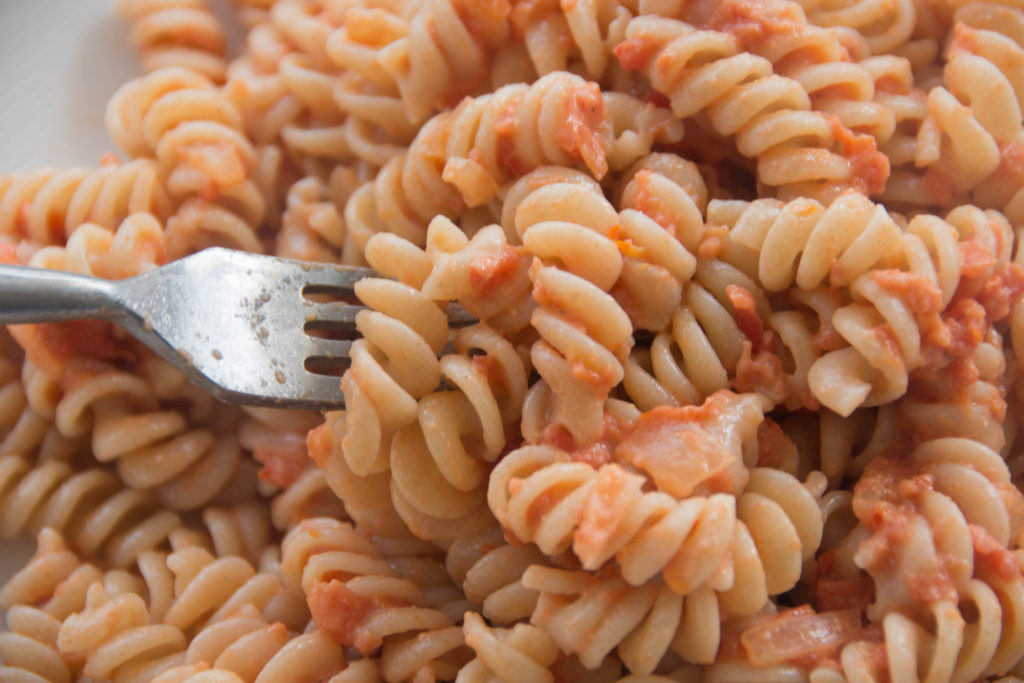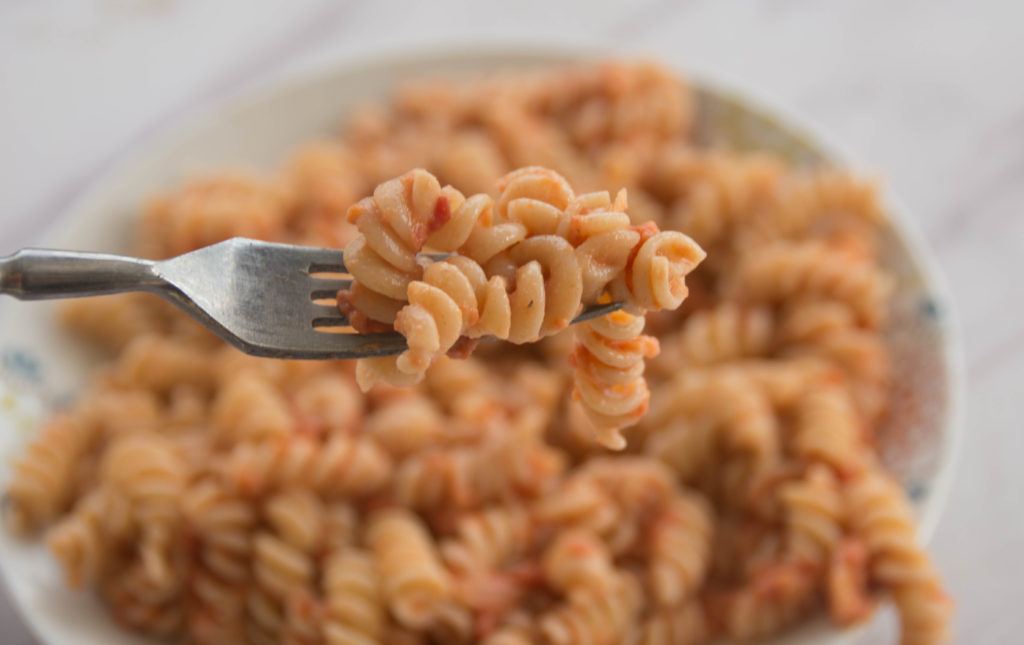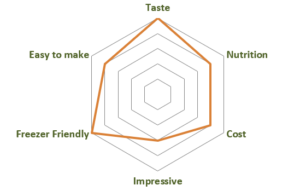 Vegan Rose Sauce
A rich and creamy vegan Rose sauce. Goes perfectly on pasta, rice, potatoes and more.
Ingredients
1 onion, diced
2 garlic cloves. diced
2 cans (400 grams each) of peeled and squashed tomatoes (I like MUTTI's brand)
½ cup cashews
½ cup water
¼ cup lemon juice
2 table spoons olive oil
1 tea spoon salt
¼ tea spoon salt
a pinch of pepper
Instructions
Warm a big non-stick skillet and add the olive oil. Add the onion and mix with a wooden spoon every now and then on medium heat until the onion start to brown. Add the garlic and keep cooking for about 5 minutes. Add salt and pepper and mix. Lower the heat and add the tomato cans. Let the sauce cook slowly, until it thickens (it will take between 30 to 60 minutes).
In the meanwhile make the cashew cream: add the cashew, water, lemon juice and salt to a high speed blender and blend until completely smooth (you may need to add a bit of water until it is smooth. If your blender is not that strong soak the cashew in boiling water for 10 minutes or in cold water for 10 hours).
When the sauce in the pan thickened, add the cashew cream to it, mix and cook for about 2 minutes.
Now you can add it to pasta (I recommend to cook the pasta using the instructions on the box then for another minute with the sauce), or use with the other options written in the post, or keep in the freezer.
P.S.
If you liked this and want to be updated with new recipes, Like VeganHightechMom on Facebook or register to get updates via email (This is mostly recommended as it is the only way to ensure you'll receive the recipes. And check your spam or "Promotions" tabs, as these email might end up there sometimes).
Moran