This post is also available in: Hebrew
Late evening, before my older girl goes to bed, we have this ritual where we lay together in her bed for a few minutes. What we do there varies from time to time: we used to read a book, but now it is the talking season. Well, she does most of the talking and I do most of the listening, to be more accurate. Those few minutes before she goes to sleep are so precious to me, as lately the blah blah talk has turned into real stories she tells me. Sometimes she makes them up and sometimes these are stories about things that actually happened, but either way they are always interesting as they serve me the opportunity to learn some more about her day to day experiences and what she feels about them, as well as about her likes and dislikes. The other day, while we were in her bed, she tells me this: "mommy, you know, I told all the kids at daycare that you are really strong". I have to admit I was touched, and I started thinking why would she think I'm strong. Is it because she sees me exercising? Did she notice how I held her little sister in one hand while helping her out of the car with the other hand? Maybe she heard me tell her daddy about how I dealt with some annoying experience I had and she meant i'm mentally strong? Either way I was thrilled, thinking how mature she must be, at such young age to notice all that. So with great curiosity I asked her: "why do you think mommy is strong?" And her answer was "because you finished all the food from your plate!" OK, there goes my theories. hm.. more like she noticed I like to eat… oh well.
So in the spirit of being strong, I'd like to share a vegan version of the Russian Borscht soup. This one is my mother in law's recipe, Jenya Raskin (yep, she is the wife of this blog's talented photographer, and my husband's mom). I have to give my in laws the credit for going out of their way to make sure we always have a variety of vegan dishes on the dinner table, which is not obvious for a family originated in Russia, that looks at the whole veganism thing as some crazy idea.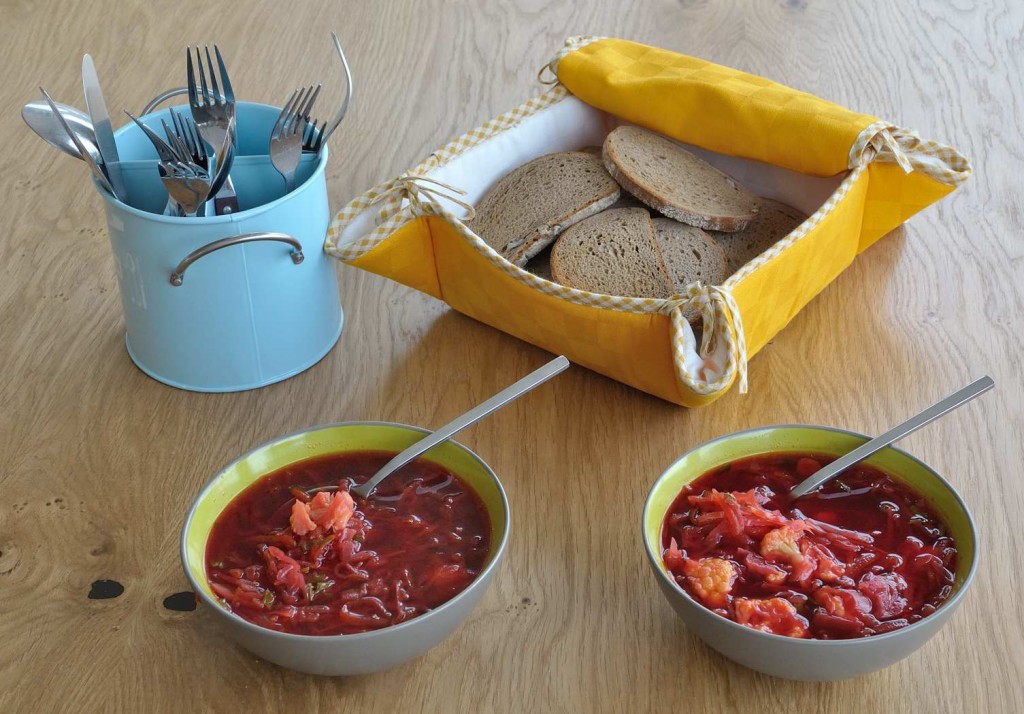 This soup is simple to make, and if you have a grating option in your food processor then the preparations take just a few minutes (if you don't have I'd recommend getting one that does, there's nothing I hate more than to manually grate vegetables..).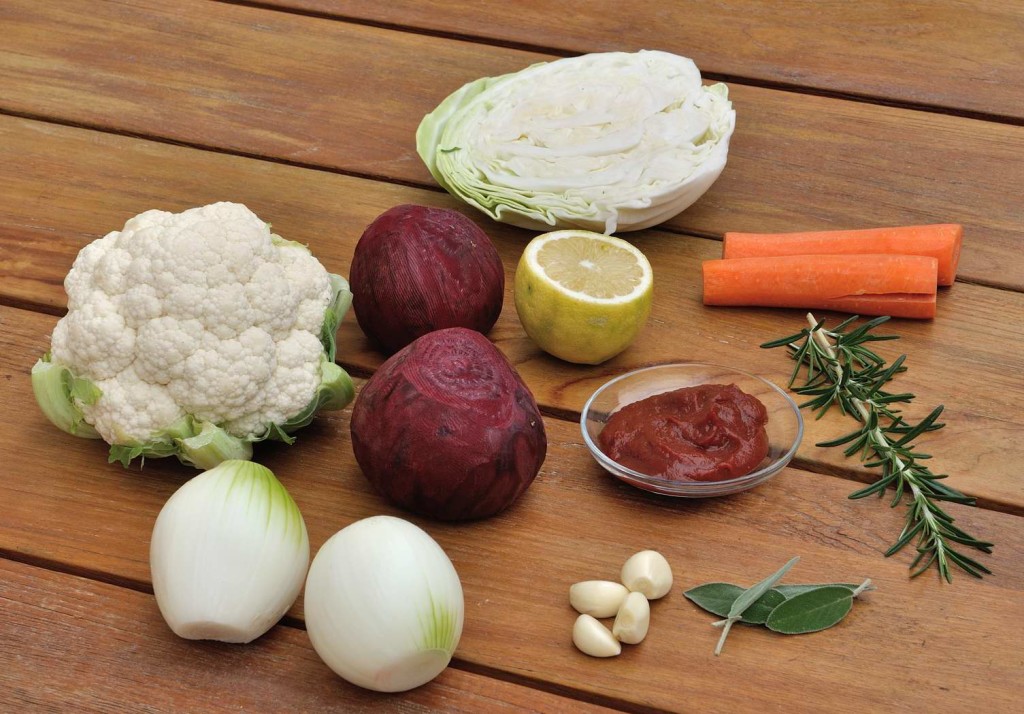 The quantities I give in this recipe are big, for 6 litters of soup. That's because my mother in law has learned that the combination of us living nearby and them being good cooks makes them cook in big batches and have take away boxes ready for us :).
One more thing about this soup: it is very flexible in terms of what you can put inside that will taste good. Don't have cauliflower? not necessary. Want to add red pepper? do it. Have different herbs? use them! etc.
The Dishometer Rating: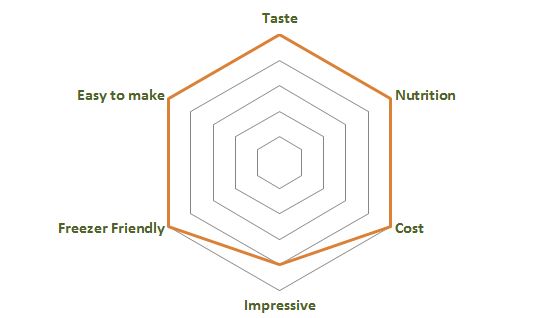 Vegan Russian Borscht
Vegan Borscht Soup
Ingredients
3 small (or 2 big) beetroots, peeled and grated
2 carrots, peeled and grated
¼ cabbage, finely chopped
2 onions, finely chopped
1 small package of tomato paste
4 garlic cloves, cut
half a cauliflower, florets separated
a few rosemary leafs and/or sage leafs
1 teaspoon turmeric
1 teaspoon paprika
1 tablespoon sugar
2 bay leafs
juice from half a lemon
5 tablespoons olive oil
salt and pepper, to taste
water
Instructions
Warm the olive oil (5 tbs) in a big pot and add the onions (2) and garlic (4) and fry for a couple of minutes, add the rosemary leafs and/or bay leafs, turmeric (1 ts), and paprika (1 ts) and keep frying for a few minutes until translucent.
Add the beetroot (3), carrots (2), tomato paste (small package), sugar (tablespoon), lemon juice (1/2 a lemon), 1 tablespoon of salt, and ½ a cup of water and stir
Bring to a simmer and cook on low heat for 15 minutes, while paying attention, if the water have completely evaporated add a bit of water
Add 14 cups of water, bring to a boil, and keep cooking on medium heat for 15 more minutes
Add the cauliflower (1/2) and cabbage (1/4) and keep cooking for 10 more minutes
Turn off the heat, taste and add salt/pepper as needed
Optional: spread some parsley or coriander on top of the soup
*Note: this soup tastes even better the day after it was made
Bon-Appetit!