This post is also available in: Hebrew
I get asked this question at least once a day, so I decided to finally take the time to sit and write this post seriously. It took a lot of time and effort, but I think it's worth it, as the result is thorough and can be valuable to many readers, kind of a "go to" list for what should you have in your kitchen.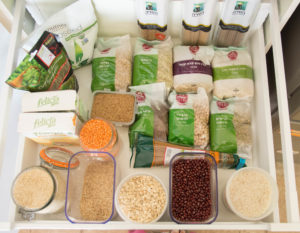 A few words before I start: the list is divided by pantry products, fridge products and freezer products. Some of the products may be a bit expensive, but mostly these are products that you'll need a small quantity off in each recipe so that they'll keep for a long time and the price becomes reasonable. Other than that I personally feel more comfortable paying a bit more for quality products. Now obviously I always have a big variaty of seasonal fruit and vegetables, but these won't be mentioned in this post, as it deals with "dry" products that you can buy and store for a long time than pull out when needed.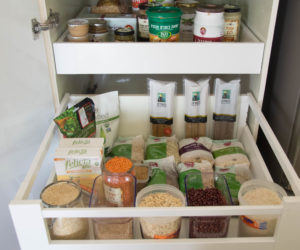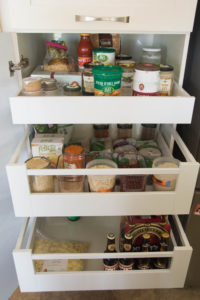 Pantry Products:
Grains, Beans and Legumes:
I make loads of quinoa dishes and it is always there to save a day when I'm in a rush. It is always gluten free plus quick to cook, what else can you ask for?
My favorite dishes are quinoa curry, baked quinoa bites and quinoa cakes.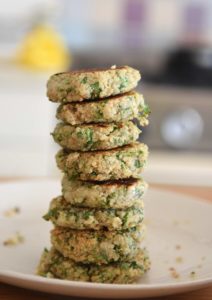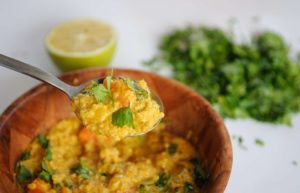 I try to make a habit of sprouting and keep them in the freezer (sprouting instructions here). One cup of the soaked lentils i'll almost always use for these fabulous almond lentils patties, and the rest will be used on top of salads, or eaten straight from the box by my spouse and my youngest one.
In most recipes you can sub green lentils with brown lentils and vice versa.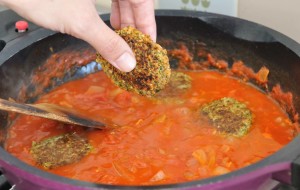 The nicest thing about them is the short soaking time they require, so that you can make this red lentils hummus without planning ahead of time for it.
If you are about to sprout them, do note to purchase whole red lentils, as many stores sell the halves, and these will not sprout.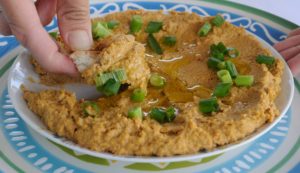 Great for patties, curries and sprouting.
Aside from the fact it is an obvious base for porridge, I like to grind it to flour then use in these quick cookies, or this granola, or this one.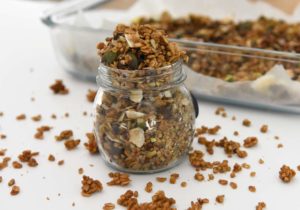 Gluten free as well, and also a great base for a lot of dishes and cook quickly. I like to add it to my granola (yes!), or in this Russian Majadera.. I like the raw (green) buckwheat groats, which is the raw version of the more familiar brown buckwheat.
Love these beans, and my favorite dish is this peanut butter adzuki curry.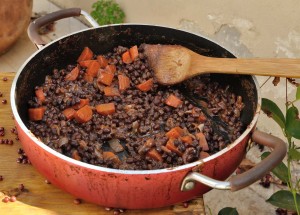 I doubt I have to tell you what to do with rice, right?
Noodles and Pasta:
They are gluten free, carry high nutritional values, and go great in this peanut butter coconut noodles dish, or in this special sushi.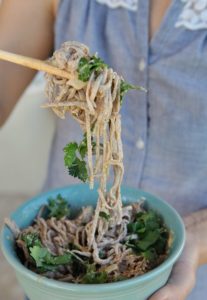 Nothing quite like a 5 minute cook time to buy me. These will go well in the dish mentioned one item above.
When the girls insist on having pasta (and it happens a lot), the best option I can live with is whole spelt pasta. Why? Spelt has a bit less gluten values thus easier digestion, plus it is considered less processes than wheat. Besides it is tasty of course. I always have a few gluten free pasta options handy as well.
Oils and Spreads:
Use for salads, cooking, and basically any savory dish.
Though I am not a coconut flavor advocate, I do keep one jar in my pantry, for cookies recipes for example, or these giant cookie, where it's taste is less noticeable and it is crucial for the texture.
They say it is recommended nutritionally. Anyway, it is my choice whenever I need a neutral taste oil (mostly in sweet pastry).
It is a great base for so many wonderful dishes. First, my go to breakfast for years now is actually a piece of whole spelt toast, spread with a mix of one table spoon tahini, one table spoon almond butter and one tea spoon maple or date paste. It has a nice Halva-ish flavor and it keeps me full until lunch.
Aside from the well known savory tahini, I like to add raw tahini to shakes, ice-creams, desserts (say in these delicious Halva muffins), and in fact anywhere I like to add a rich Halva-ish texture.
Just need to note that it is cold pressed and ingredients are 100% almonds. I use it practically everywhere I use tahini, it's flavor is milder, so that it fits perfectly in these baked quinoa bites, in this crazy dessert, and in these cookies. It is also great to thicken soups, enrich your baby or toddler's mashed fruit, and other than that, if you need some almond milk for a pastry and ran our of, know that one tea spoon of almond butter + one cup of fresh water, mix with a stick blender and you'll get the equivalent of one cup of almond milk for your pastry, cool, right?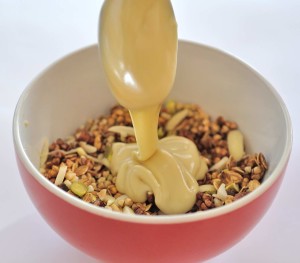 Well, this one is a personal addiction. A bit of maple added to it and you'll get a Nuttela flavor (but a fresh and natural one, not a sugary junk one..). I use it to make these chocolate pralines and they are so delicious.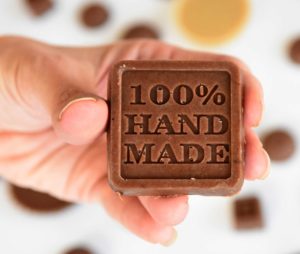 Great in Asian sauces, awesome in cookies, in cookie-dough, and in this cookie-dough ice cream! Oh, and in this fabulous peanut soup.
Others:
I use it when baking mostly instead of using eggs. Know that you can usually replace some of the oil in pastries with apple sauce.
I love Mutti's brand especially. After I've read that the Italians use it on their Pizza I'm convinced. They have no additives and they make any tomatoes dish better.
True, I am not a fan of coconut-ish dishes, mainly in sweets. But somehow mild coconut flavor in Asian dishes is tasty to me. Thus, I always keep some of Aroy-D in the pantry. It is the only brand I've found here that is made of only coconut and water and no additives.
There is some confusion by the way about coconut cream or milk between different brands. If you wish to make sweet coconut cream, you need to make sure you hold a product that has higher than 17% fats in it and no guar gum. For savory dishes I find the differences irrelevant and just use what I have.
Fridge Products:
Natural Sweeteners:
The web is full of discussions whether maple is healthier than sugar or whether sugar is sugar. I tend to believe it is better tan plain sugar as it is less processed, but yeah, it is a sweetener and I'm trying to cut back as much as possible. I use maple 99% of the times when I need a sweetener. I love it's taste, and unlike date syrup (which might be even more recommended nutritionally), it doesn't change the flavor to more date-ish and it doesn't change much the color of the dish.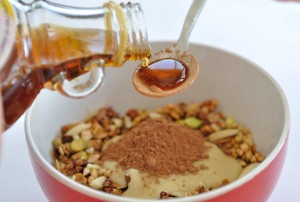 It seems like this one is more recommended nutritionally, though both are sweeteners. The advantage is it is cheaper (at least where I come from), and the disadvantage is that it is dominant in flavor and color. Anyway I try to use it where the color doesn't change much, like in these Teff flour muffins.
Flours:
I subbed wheat flour with spelt flour a long time ago in basically everything. Why? Spelt has a bit less gluten values thus easier digestion, plus it is considered less processes than wheat. Besides it is tasty of course. I use it for so many things, like these Halva muffins, these peanut butter muffins, this almond maple cake, this spice cake, as well as for dough, like in this pot-pie, or this chard pinwheel bread.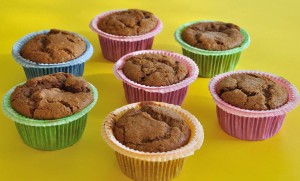 The Teff origins in Ethiopia, where it is traditionally used for their bread, called Injera. It is naturally gluten free, and carries high iron values, among other nutritional values. I use it in these famous chocolate teff muffins, in these almond teff muffins, and in these gluten free pancakes.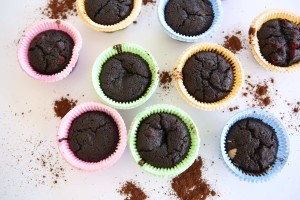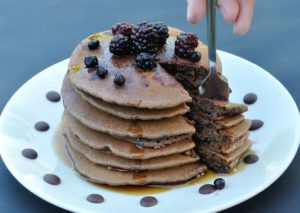 It is basically just a starch. I use it in gluten free pastries where I need something to "hold" the batter (like in the muffins above). If you don't have tapioca flour, cornflour or potato four will behave the same.
One of my favorite flours, goes well in sweet baked goods, like this skillet cookie, these gluten free Linzer cookies, and also in savory dishes like this crumble.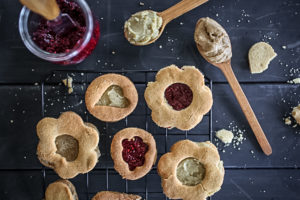 Works great as the "glue" in patties/latkes like these, or in chickpea omelettes where I like to use half chickpea flour and half red lentils flour.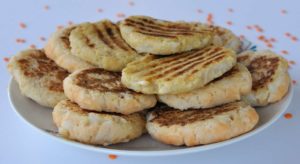 Just like the red lentils flour, it is great as the "glue" in patties and great in chickpea omelettes, though it's flavor is a bit more noticeable, so if it's your first try I'd check first how much you like it. I t is awesome in these chard pinwheels, as well as in these filled pepper boats.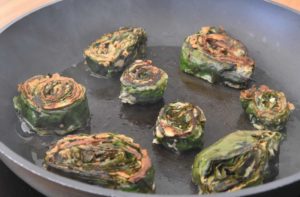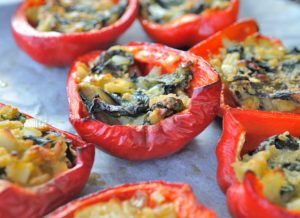 Others:
After many trial and error, I've found that soy milk will froth best in my coffee, so I always keep some at home. Consequently, that's the milk I usually use for baking. I note to buy only the unsweetened one, which is basically soy beans and water.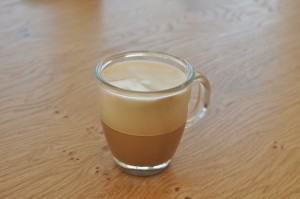 Will liften any sweet pastry, dessert, or ice-cream. Note that you buy real extract and not vanilla "flavored".
The combination of baking soda plus apple vinegar (under heat) will yield a fluffy, high pastry. I use this combination for all my cakes and muffins.
I use it with peanut butter when I need a deep for rice sheets, with cooked vegetables and similar.
It is the gluten free version for soy sauce.
Cocoa butter is 100% cocoa fats. Just like coconut oil, it hardens in low temp and liquefies in higher temps (it actually hardens more than the coconut oil). Unlike coconut oil, it doesn't carry strong flavors (actually it almost doesn't carry any flavor) which is why I like it even more as I'm not a fan of coconu-ish dishes. I use it in many cold desserts, and even in this semi-hard savory cashew cheese. It is awesome in these bite-sized ice-cream, crucial in these pralines, in cold cakes and many more recipes.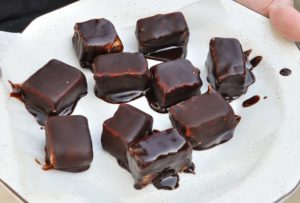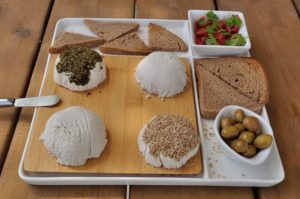 Mildly hot, only one tea spoon of it will liften any curry. I use it in this quinoa curry, in these cauliflower wings and wherever I need some hotness in a dish.
They boost any savory dish. Just like the curry paste, use it carefully as a small potion will give a big boost in taste. I like to add them to this savory crumble, to this cheese, and more.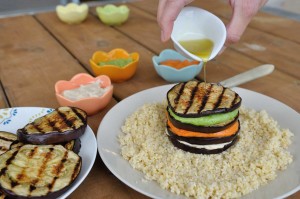 Natural Apple Concentrate:
We drink water 99% of the time, and the other 1% divides between fresh squeezed juice (seasonal fruit) and natural (100%) apple concentrate with water. Sometimes I use it to sweeten my granola.
With dried fruit you need to make sure they don't have added sugars (as how crazy is it to add sugar to a dry fruit that is mainly sugar now anyway?!) and added artificial coloring. My favorites are dried apricots, madjhul dates and cantaloupe. Apart from the fact that the dates are great for desserts like this bite sized ice-cream, these energy bites and more, the rest of the dried fruit will also fit well in savory dishes like these filled potatoes or this kind of majadera.
If I have a large amount of dates I'll store them in the freezer.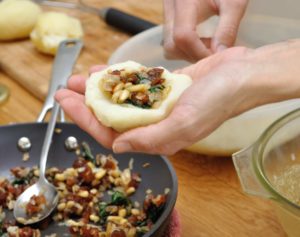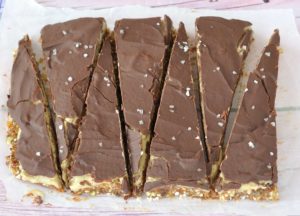 Freezer Products:
I always keep some in the freezer (yes, they keep best there): cashew, from which I make a variety of cheese, or cold cakes, or bite sized ice-cream. Blanched almonds which I use for cheese latkes. Natural almonds which I cut for salads or grain to flour and add to these patties. Walnuts that are always a nice addition to salads. Pecans that also fit salads as well as desserts like this ice-cream.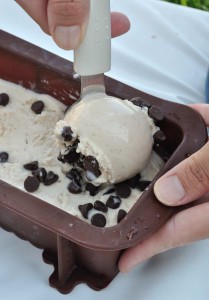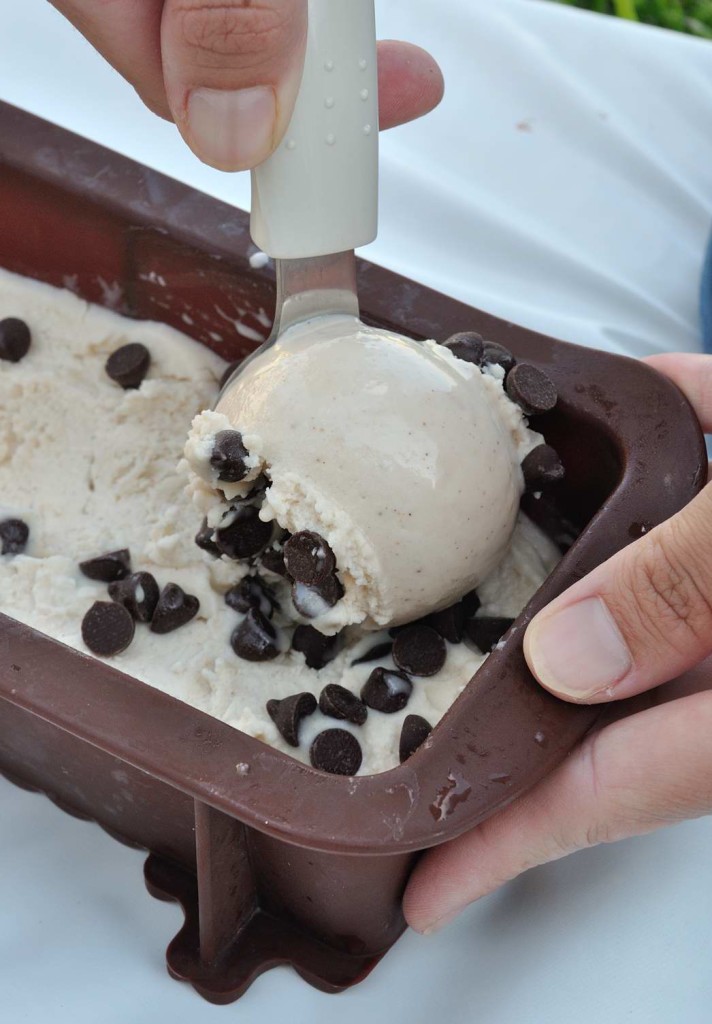 Sprouted Grains, Beans and Legumes:
I try to sprout once every 2 weeks, then keep in the freezer what I didn't use (plus a small amount always stays in the fridge for salads). My post on sprouting here.
Though not an ingredient, I did wanted to list these here, as when we like a recipe at home, I make a double or even triple amount of it, freeze, then we have handy muffins in the mornings, curries for lunches, etc.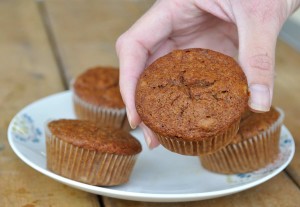 This is, more or less, my go to list. You are welcome to ask any questions you may have.. I hope it helped, enjoy 🙂
P.S.
If you liked this and want to be updated with new recipes, Like VeganHightechMom on Facebook or register to get updates via email (This is mostly recommended as it is the only way to ensure you'll receive the recipes. And check your spam or "Promotions" tabs, as these email might end up there sometimes).
Moran