This post is also available in: Hebrew
In our home, i'm forced to hide all the nuts we buy once we go back from grocery shopping, otherwise they just disappear. No, it's not that we have a nut stealing Mafia in our neighborhood, rather it is my husband that really (but really) likes nuts.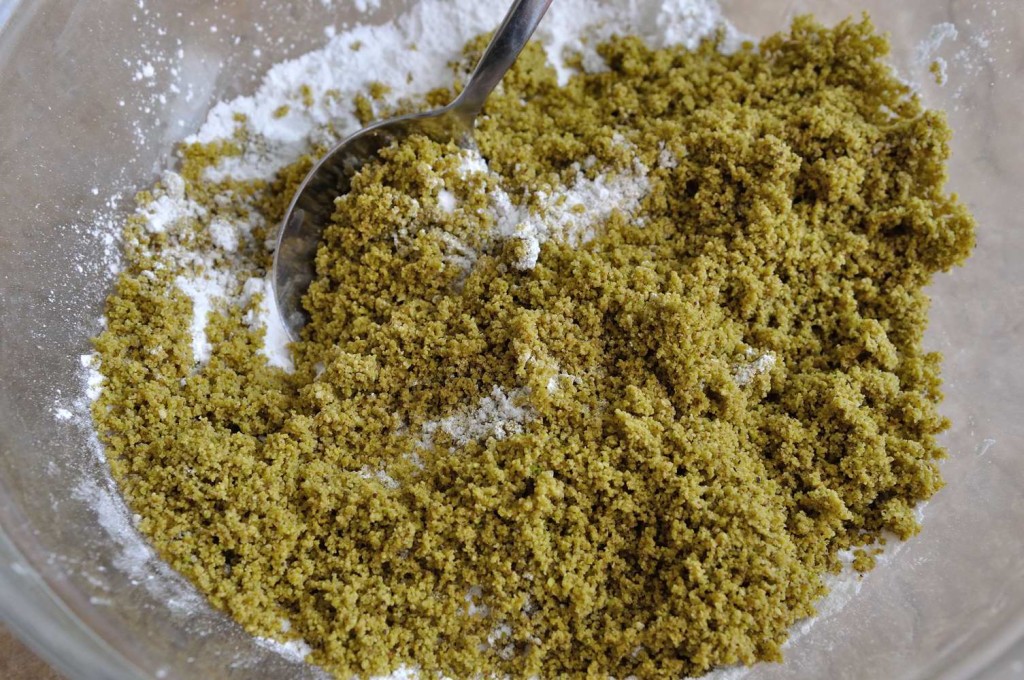 So in order to keep in shape, he asked that I either hide them or not buy them altogether. Well, not buying nuts is not a real option, as nuts are so tasty and healthy and oh so needed in vegan cooking, so I do my best to be creative about where I hide our nuts.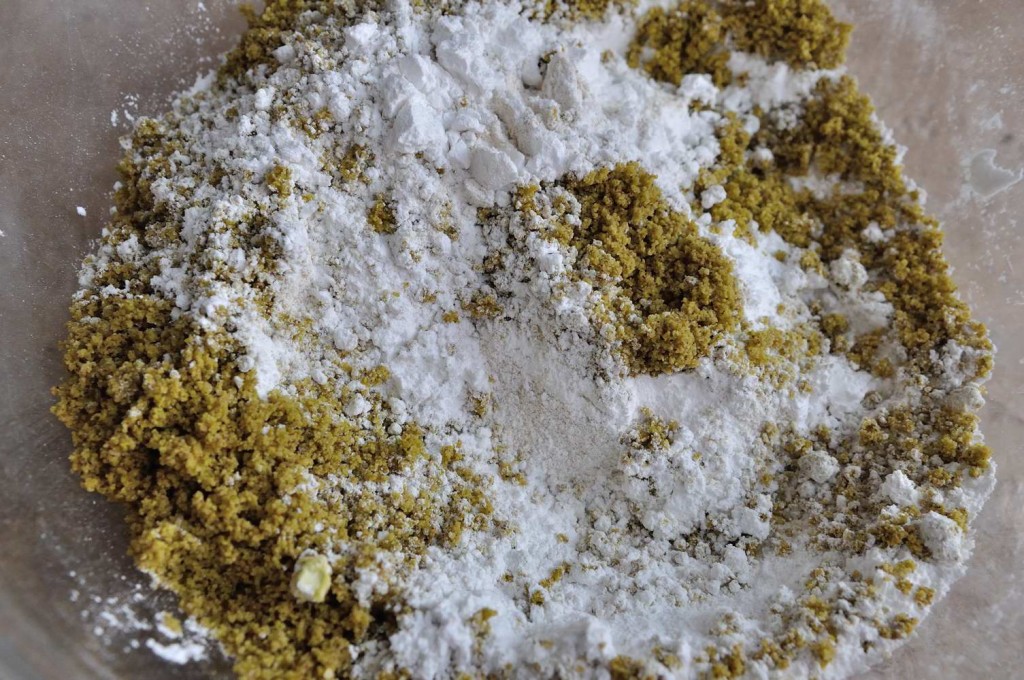 Frankly, I would expect from someone that even after 3 years in the same apartment is still not sure where we keep our cutlery and has to open several drawers before he finds it, someone that in his parents house, I have to remind him where are the tea cups, that he would have a hard time finding the hidden nuts. But to my surprise, the contrary is true, he seems to have some kind of a sixth sense with regards to nuts finding, and he locates their hiding place faster than a search police dog locates drugs in a dealers' house.
So between one hiding place to the other, I do my best to use the nuts for a good purpose, like in today's recipe, for pistachio muffins (which is probably our favorite nut, as evidenced by the amounts of pistachio ice-cream we make), that are just mildly sweet and gluten free, and are a perfect to go option on a busy morning, and they please our toddler as well as myself.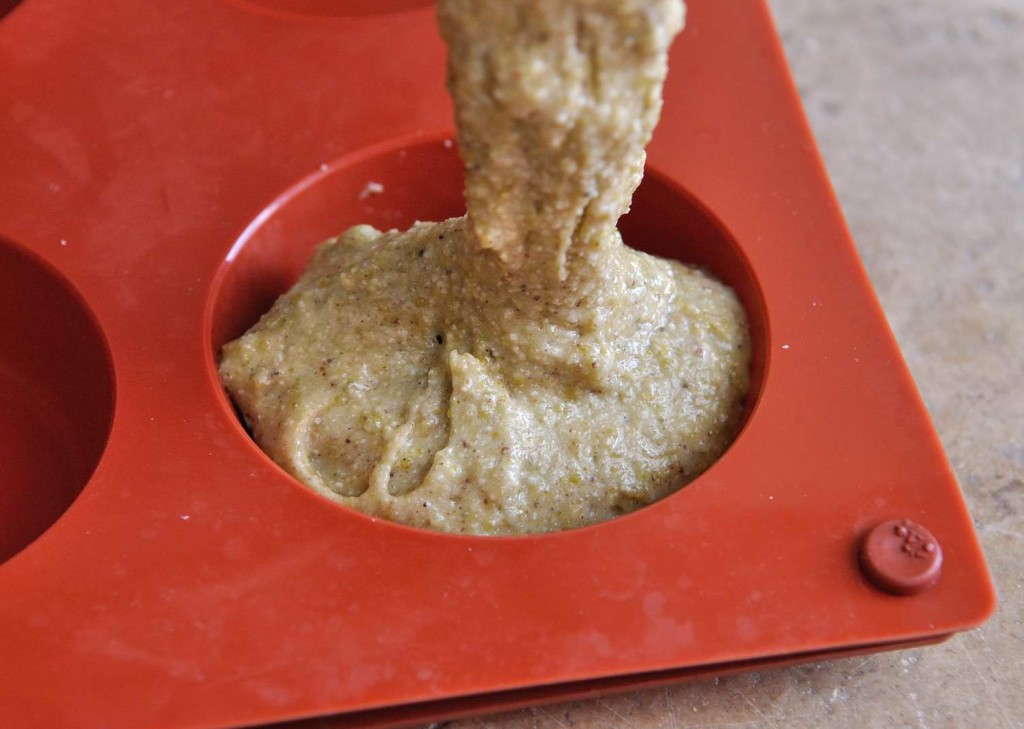 You can use mini muffins molds for these or regular ones.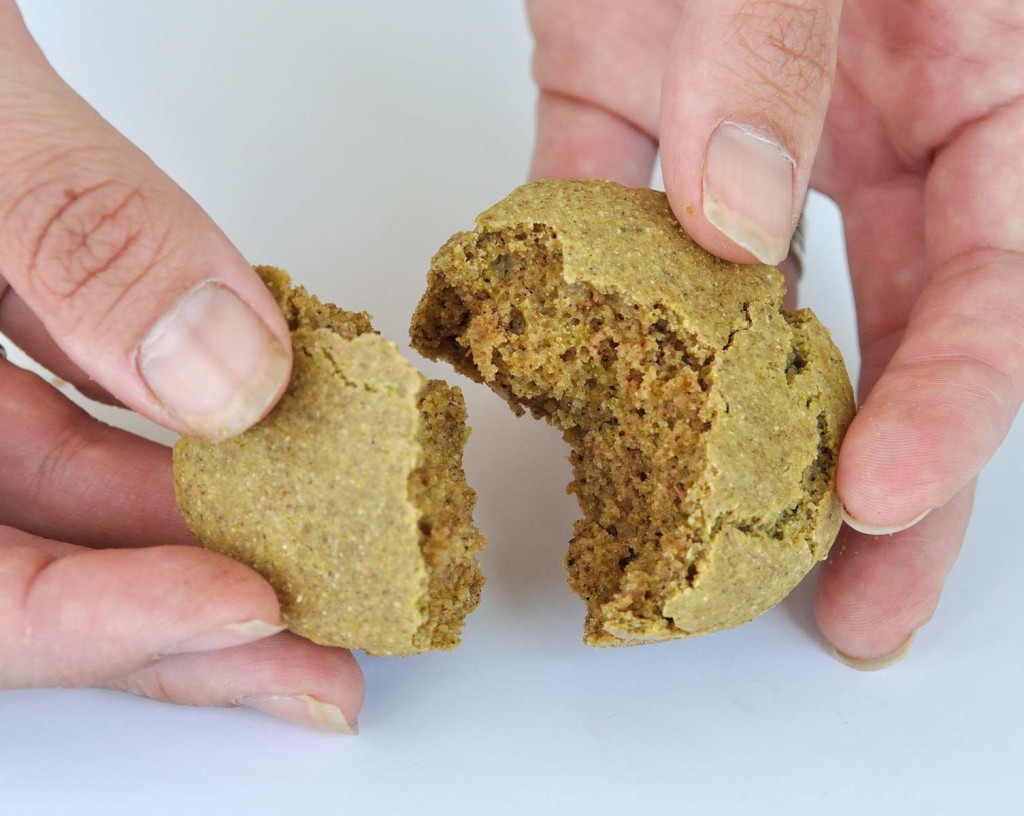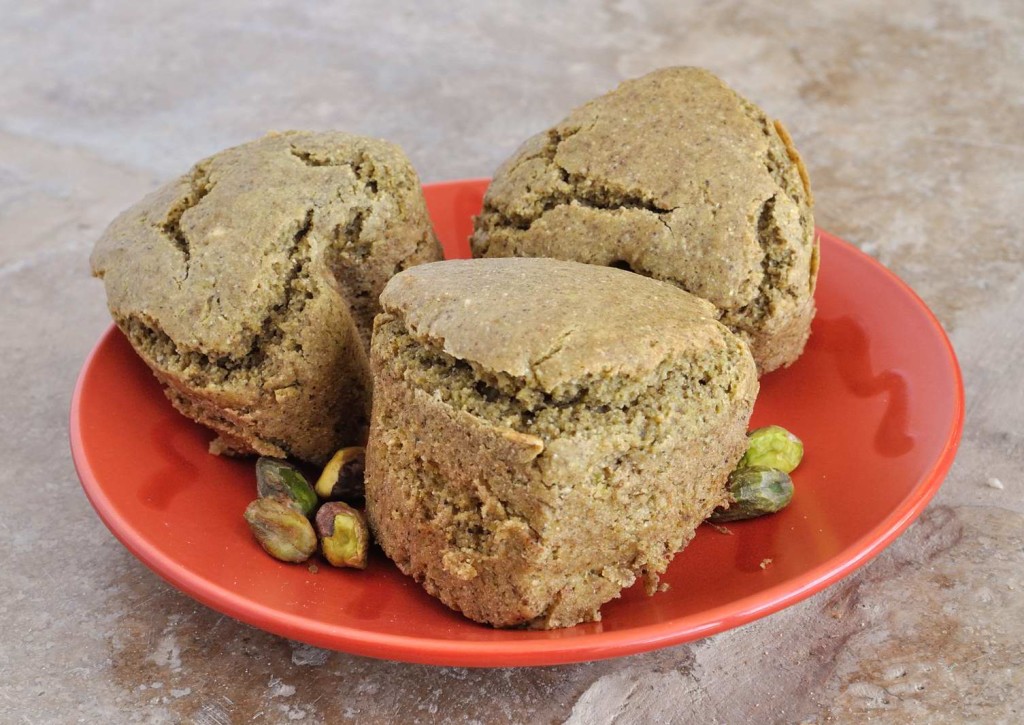 If you like your muffins real sweet then you can add white chocolate chips as they fit well here, personally I usually make them without.
The pistachios, as well as the buckwheat, I grind to flour in my grinding machine, so no need to go look for special flours here.
The Dishometer Rating: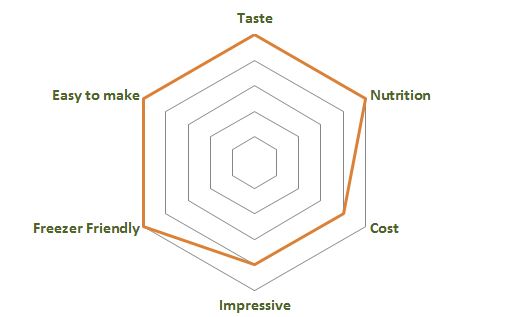 Pistachio Muffins (Vegan + Gluten Free)
Gluten free vegan pistachio muffins, which are mildly sweet and super healthy
Ingredients
½ cup white rice flour
½ cup raw buckwheat groats
½ cup raw pistachios
½ cup unsweetened almond milk
¼ cup pure maple syrup
1 tea spoon baking soda
1 tea spoon apple vinegar (or sub with other vinegar)
1 tea spoon vanilla extract
¼ tea spoon salt
Optional: ¼ cup white chocolate chips
Instructions
Grind the buckwheat groats (1/2 cup) and the pistachios (1/2 cup) to flour using a herb/coffee grinder or a food processor.
In a bowl, mix all the dry ingredients (1/2 cup white rice flour, ½ cup buckwheat flour, ½ cup pistachio flour, ¼ tea spoon salt).
In another bowl mix all the wet ingredients (1/2 cup unsweetened almond milk, ¼ cup pure maple syrup, 1 tea spoon vanilla extract).
Add in 1 tea spoon baking soda and 1 tea spoon apple vinegar, pour the wet mixture into the dry mixture and mix until you have a homogenous sticky batter (see pictures above).
Optional: if you'd like sweeter muffins add in ¼ cup white chocolate chips and mix.
Place in the oven on 180 C for about 20 minutes (to check if ready place a toothpick in one of the muffins, if it comes out dry they are ready).
Important! Let the muffins cool completely before you try to take them out of the molds or else they will crumble.
P.S.
If you likes this and want to be updated with new recipes, Like VeganHightechMom on Facebook or register to get updates via email (up on the right of the page).
Moran