It's that time of the year again, when we are about to sit and celebrate the Jewish new year.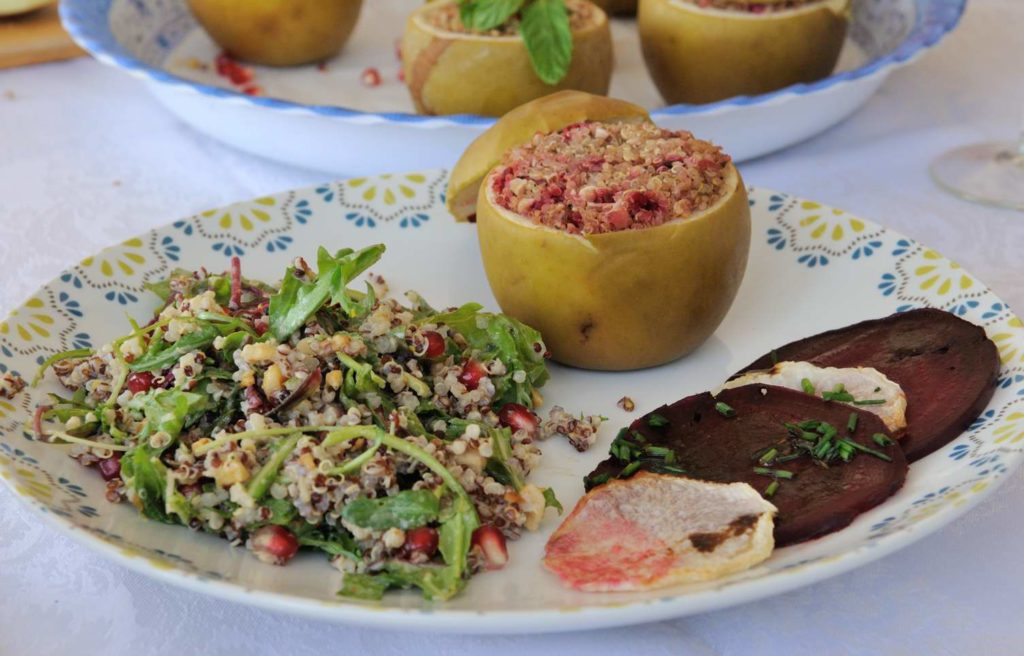 I love this time, as I know winter is getting closer, and here in Israel winter is just lovely so it's merely a nice break from the unbearable heat in the summer.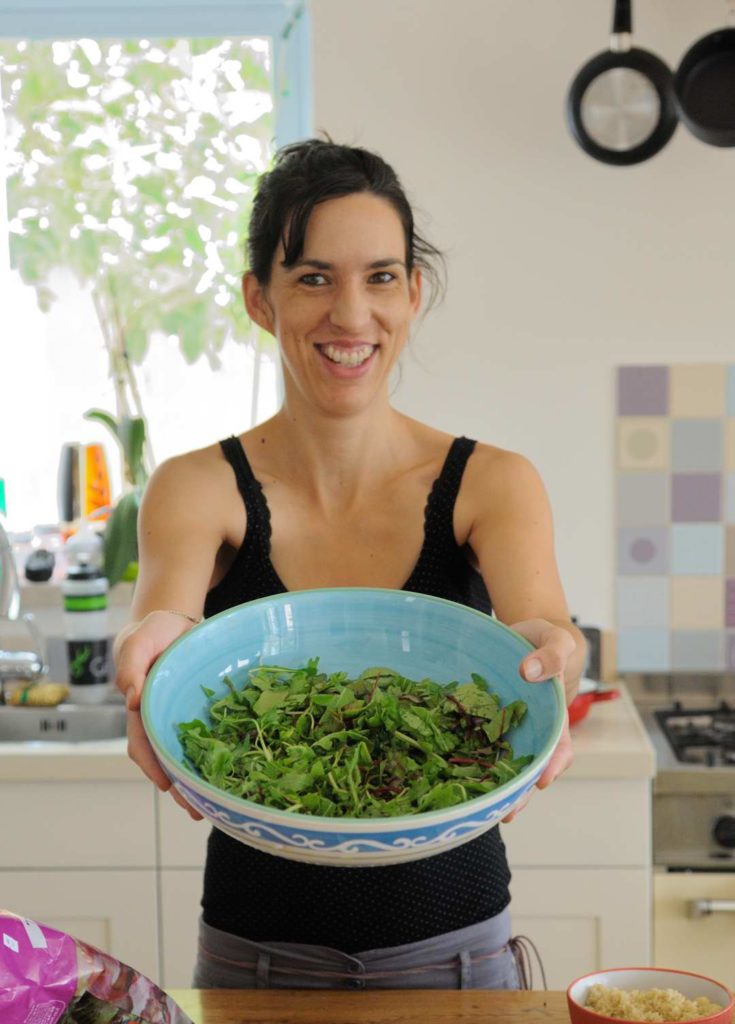 My oldest is at pre-school this year, my youngest continuing in the daycare she was last year.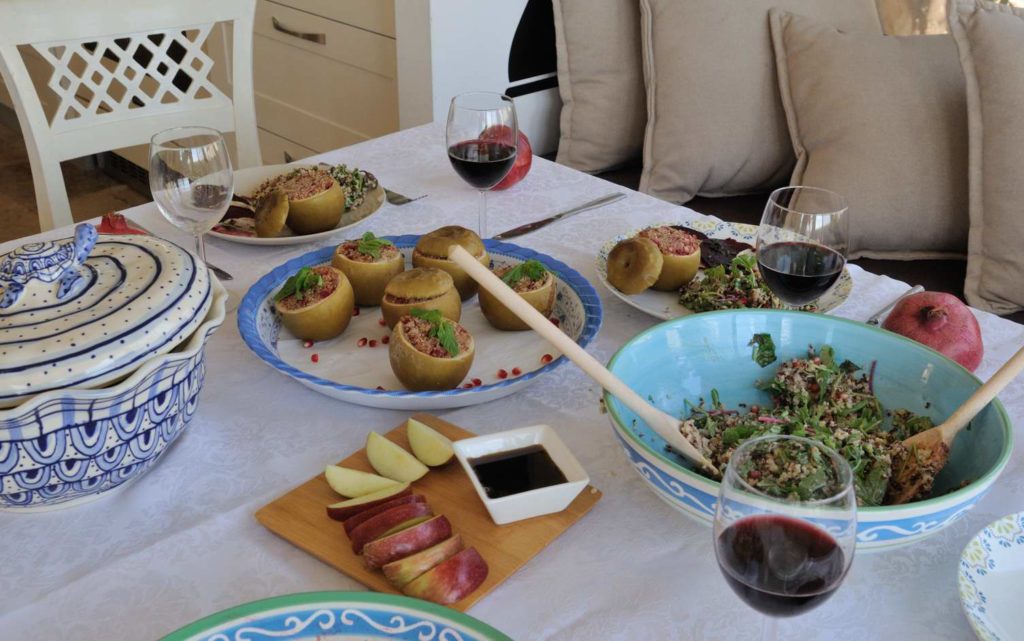 I have a whole new career path and my days look of so different.
So many new beginnings 🙂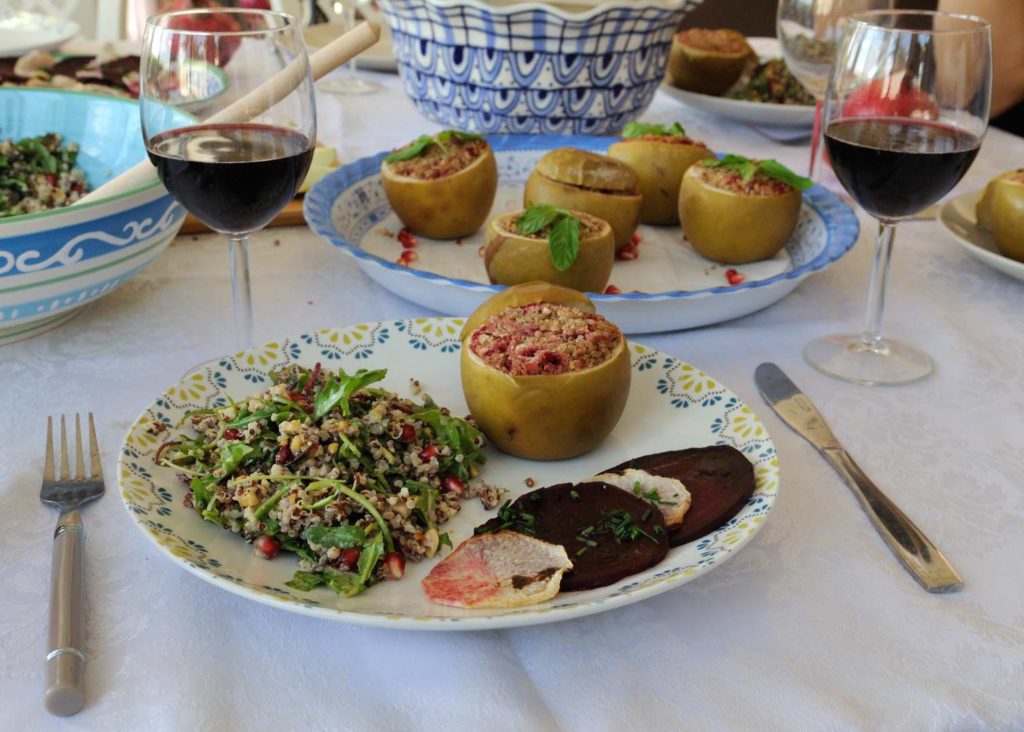 I hope the recipes here will help you celebrate a lovely, colorful, delicious, happy, plant based Rosh-Hashana dinner.
So.. I made Roasted Beets and Kohlrabi Salad,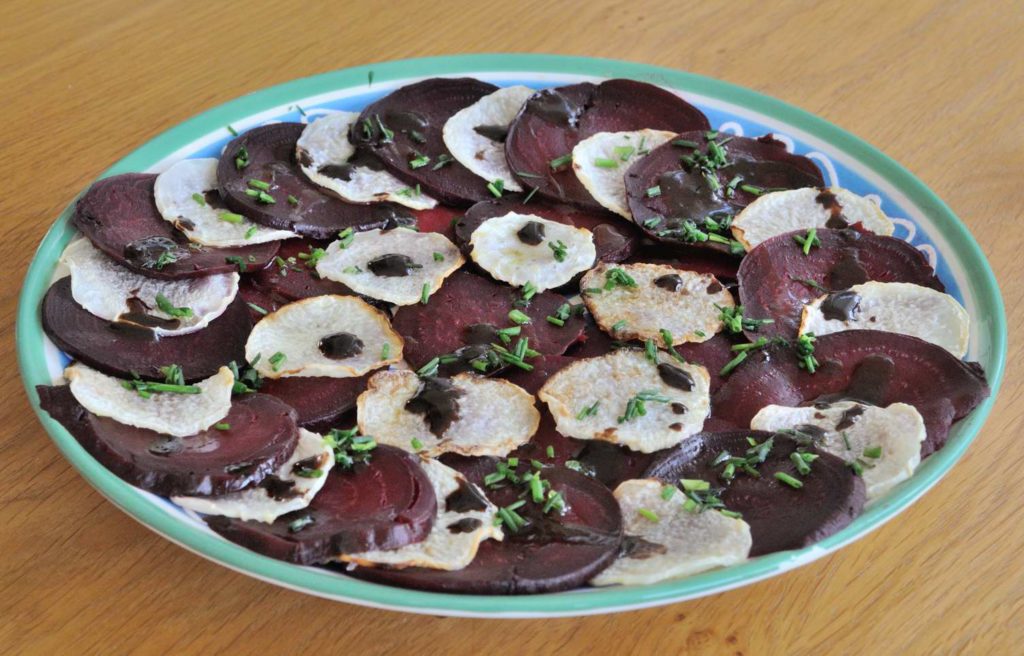 Double Quinoa and Baby Mix in Tahini Maple Vinaigrette,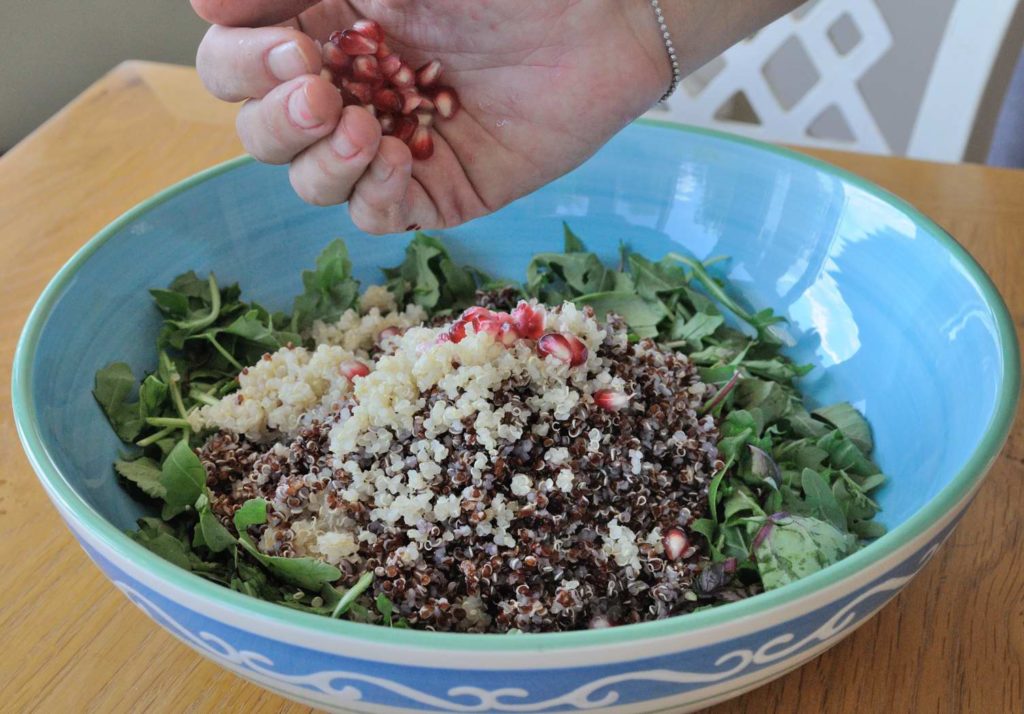 Jerusalem Artichoke and Mushrooms Soup,
And a Vegan Layers Tea Biscuits Cake for dessert.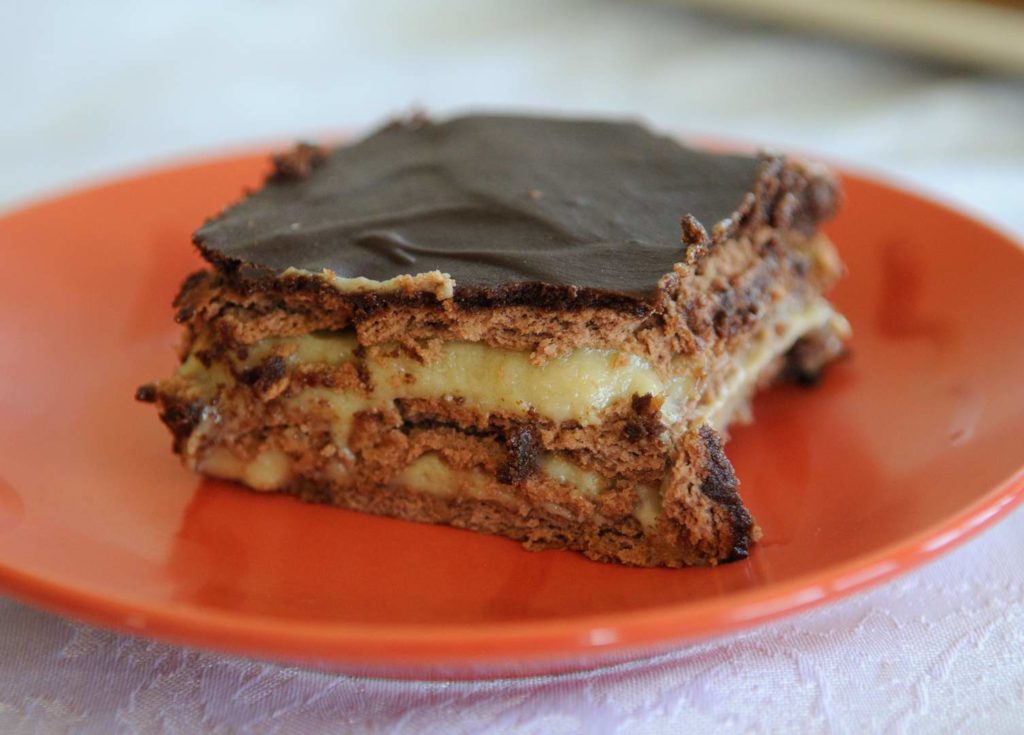 Have a yummy, healthy, happy, full of laughter and joy year!
P.S.
If you liked this and want to be updated with new recipes, Like VeganHightechMom on Facebook or register to get updates via email (This is mostly recommended as it is the only way to ensure you'll receive the recipes. And check your spam or "Promotions" tabs, as these email might end up there sometimes).
Moran