This post is also available in: Hebrew
I wrote here once already, in the only (current) post in this blog with a recipe for cookies), that I don't make cookies very often, due to a "wherever there is a cookie, there isn't a cookie" situation.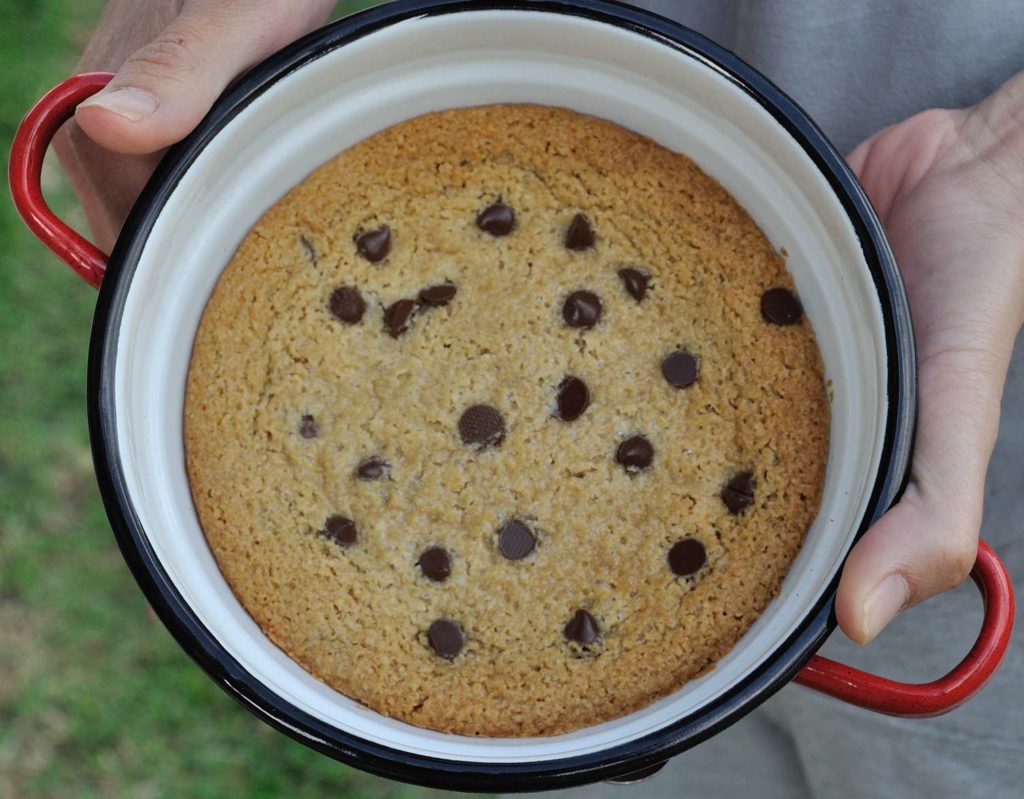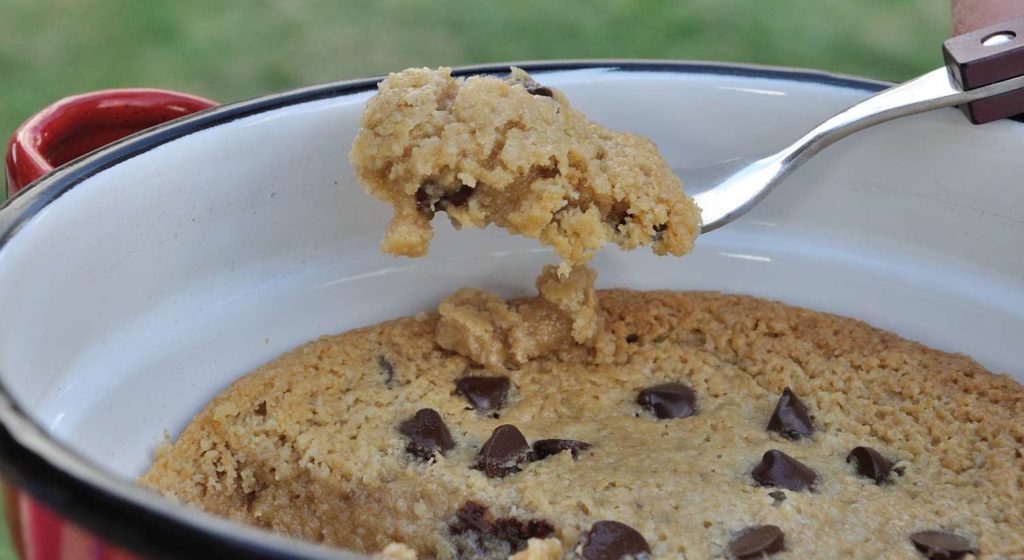 But there are those days, when all you wish to do, is take a tea spoon, and dig into a big, soft, melts in your mouth cookie, with almond flour softness and a mild maple aftertaste.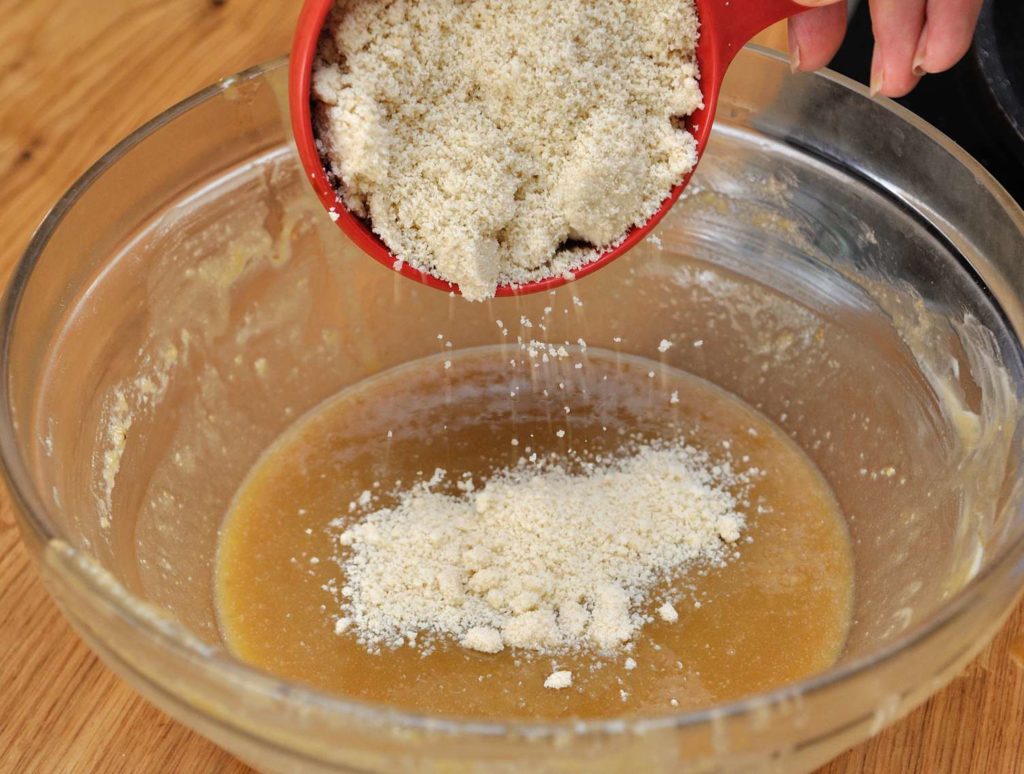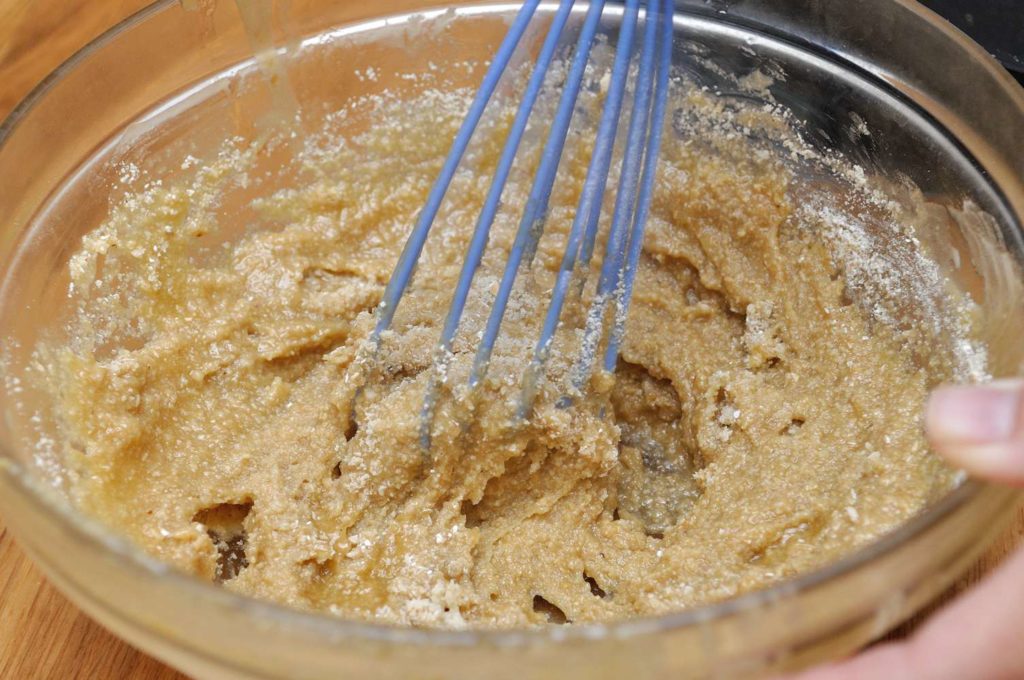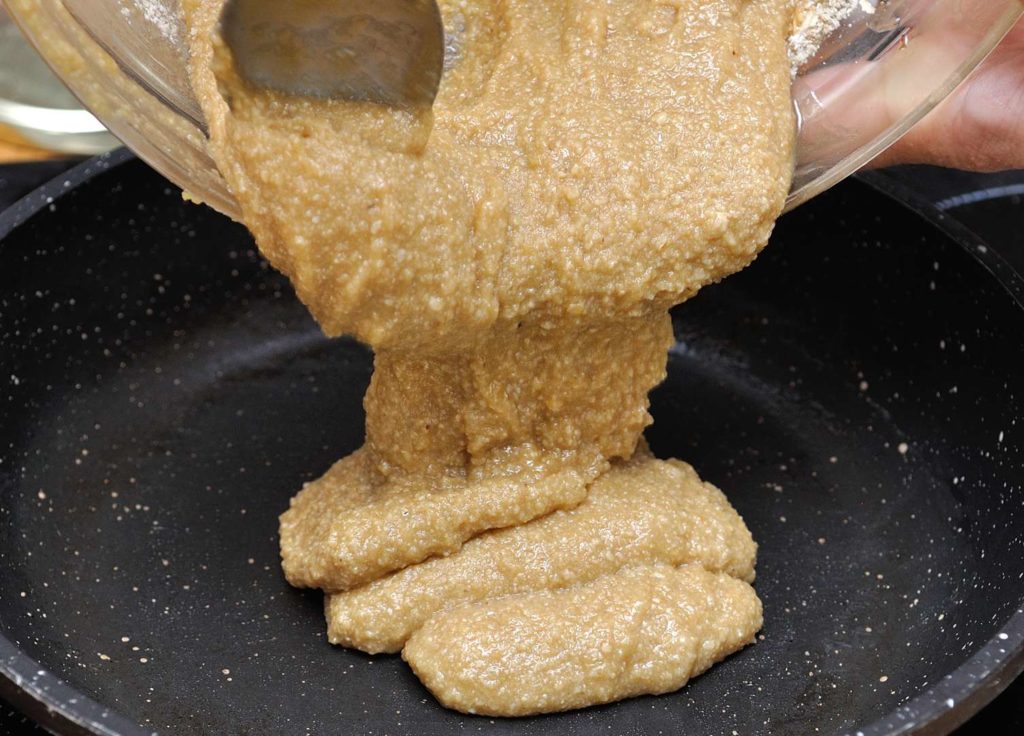 Why? Because we all have these days, you know them.. And this skillet cookie, is a perfect match for such days. It actually goes wonderfully with a scoop of ice cream on top, but that requires a special occasion 🙂 .
And if you think about it mathematically, it is actually only one cookie, so why not then, right?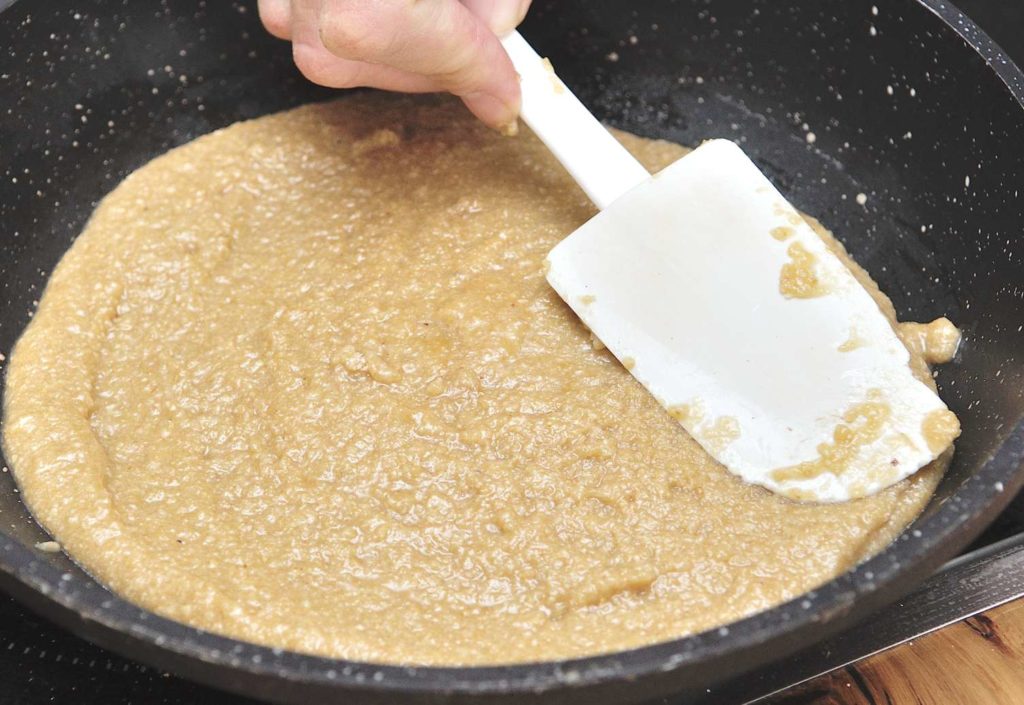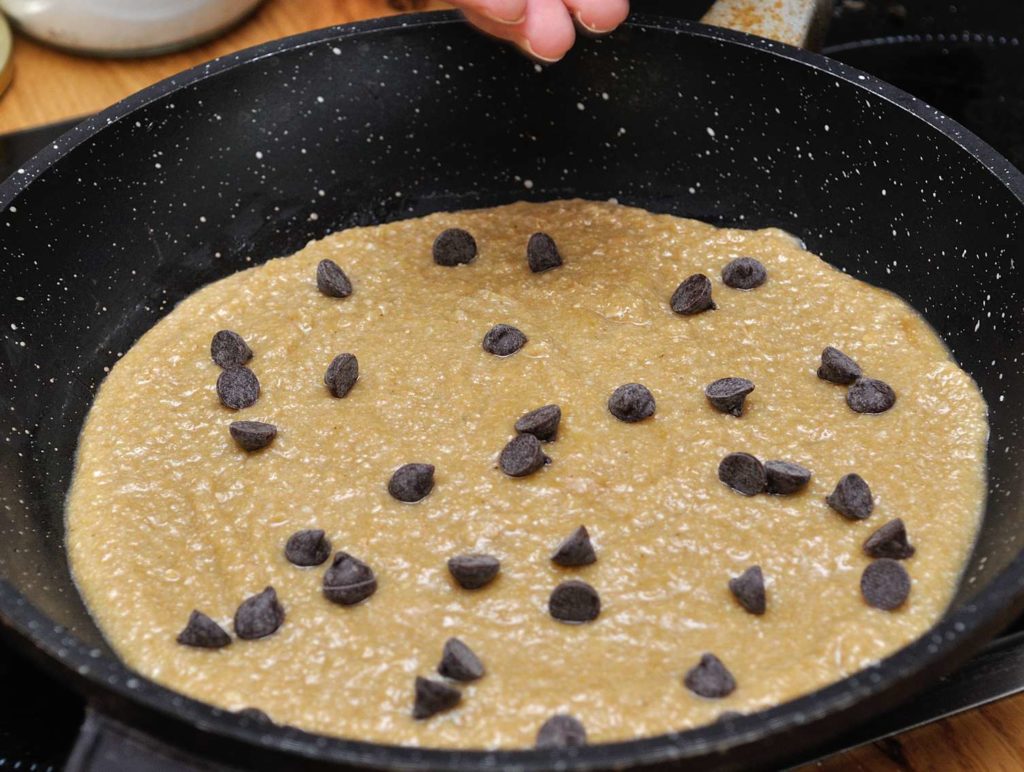 Inspiration for this recipe from here.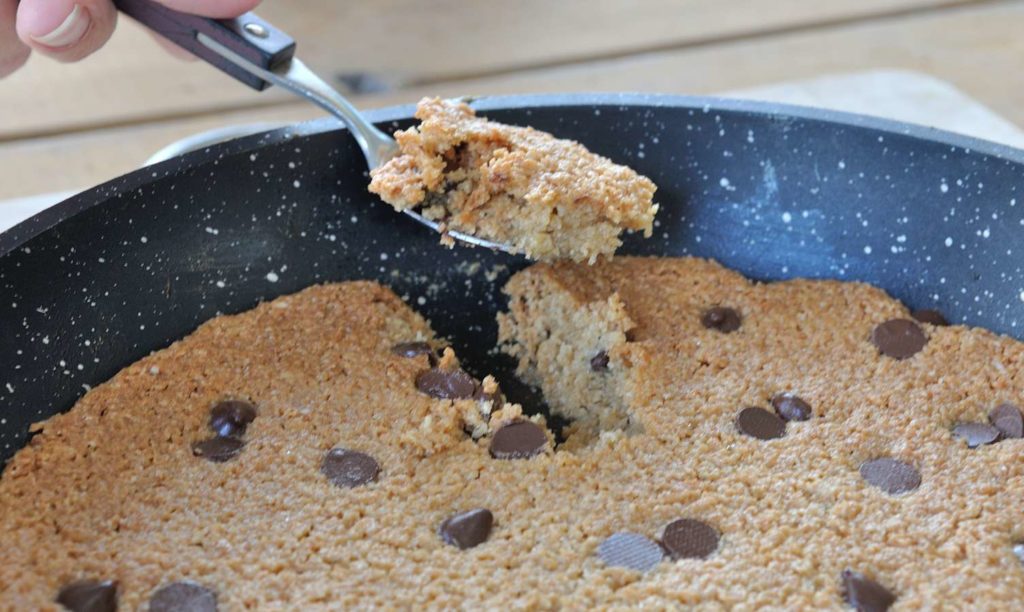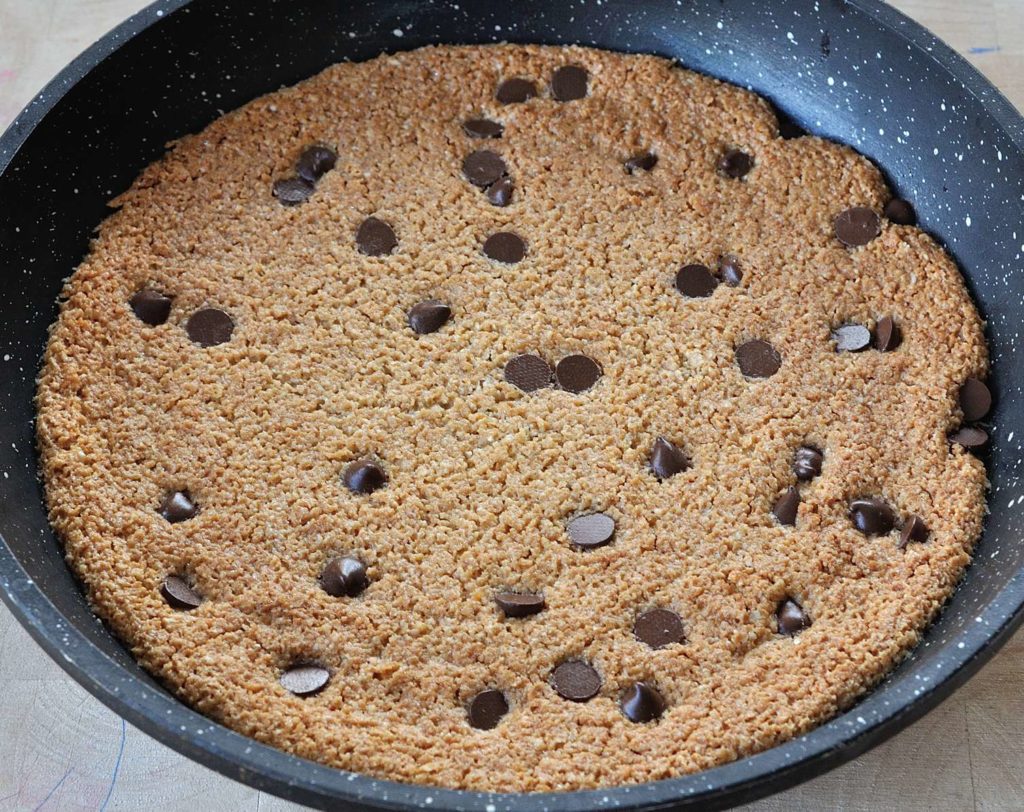 The Dishometer Rating: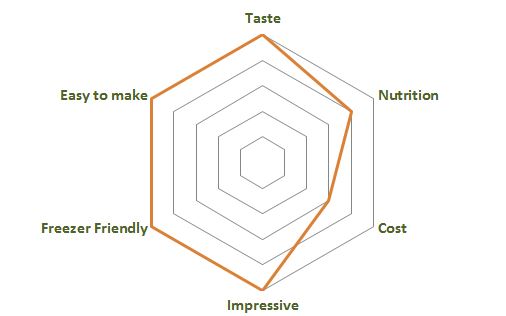 Almond Butter Maple Skillet Cookie
Perfect delicate soft almond butter maple cookie, vegan and refined sugar free
Ingredients
½ cup almond butter
½ cup pure maple syrup
⅓ cup coconut oil (in liquid form)
1.5 cups almond flour (150 g)
½ cup oatmeal (60 g)
1 tea spoon baking powder
1 tea spoon vanilla extract
¼ tea spoon salt
Optional: ¼ cup dark chocolate chips or chopped dark chocolate
Instructions
Place the almond butter, maple syrup, coconut oil and vanilla extract in a bowl and whisk well. If the coconut oil is creating lumps, due to the other cold ingredients, you can place the batter in the microwave for about 20 seconds to help it melt.
Add the almond flour, oatmeal flour, baking powder and salt and mix only to combine (do not over mix as it will result in a too dense cookie). If you chose to use the chocolate chips, add half of them to the batter now and keep half aside.
Move the batter into a 28 cm (a bit more or a bit less is OK as well) circle pan and flatten it using an offset spatula. Top with the rest of the chocolate chips.
Bake in an oven pre-heated to 180 C for about 20-25 minutes (until the top starts to brown, care not to burn it).
* It tastes best if served hot, straight from the pan itself (it is soft and crumbly). You can however keep it in the fridge as well and get a crispier version of this delicious cookie.
P.S.
If you liked this and want to be updated with new recipes, Like VeganHightechMom on Facebook or register to get updates via email (This is mostly recommended as it is the only way to ensure you'll receive the recipes. And check your spam or "Promotions" tabs, as these email might end up there sometimes).
Moran