This post is also available in: Hebrew
Whenever I read cooking blogs, and especially when I look at the pictures in such blogs, I get the impression that the writers are superb cooks, that anything they make turns out great, that their plate is always clean and gorgeous, and in general that they run these kind of households where there's always something delish cooking, and probably their kitchen is nice and tidy as well.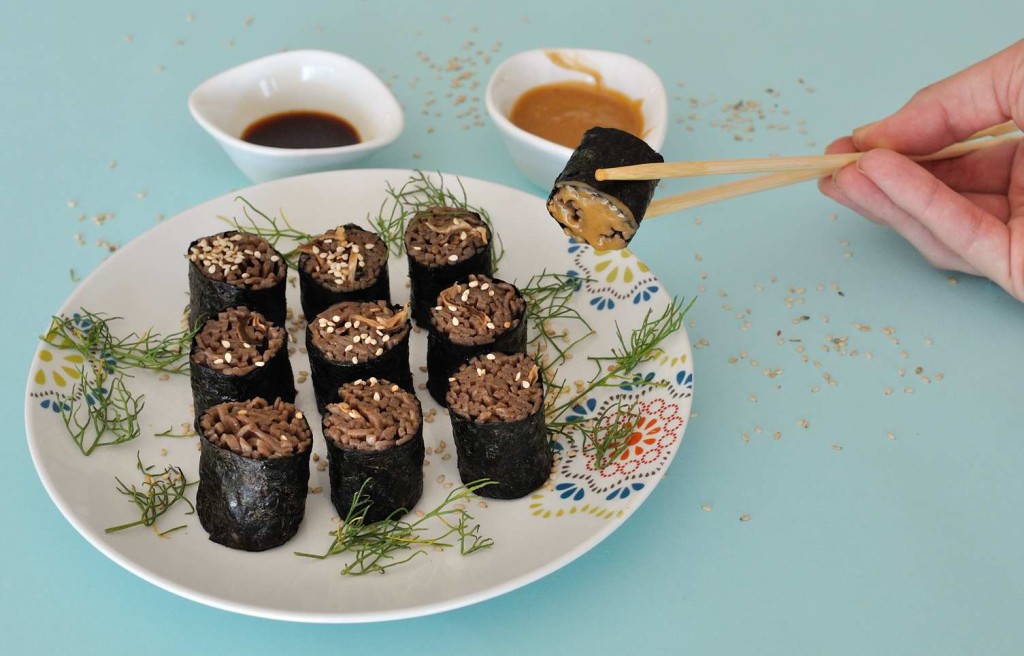 There's a saying I saw on the web, that goes something like: "Good moms have sticky floors, dirty ovens, and happy kids". If you judge by the first two standards than I am a very good mommy, superb perhaps.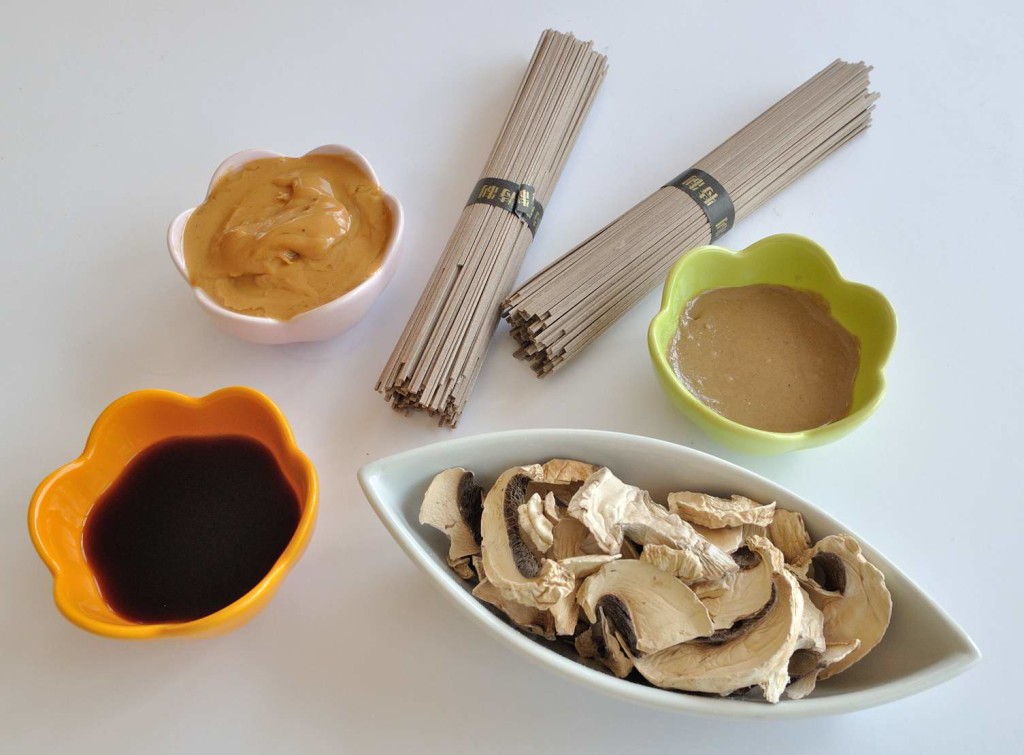 In my kitchen there's not always something cooking, even though I run a cooking blog, new dishes I make for sure do not always turn out right (and those that do I make again and again and again until I can call it "blog worthy"), my floors are sticky, my oven is dirty, my sink is always full (and let's not start talking about the laundry). An even more distracting fact, is that we don't always have time to go grocery shopping in the middle of the week, so it is not un-common to find our fridge with no fresh fruit or vegetable in it (which requires me to go shamefully through my mother in law's house for a vegetable for the kids snack bag for day care). In such cases though, I'm happy that I'm able to come up with what I call a "pantry meal" for lunch or dinner: things like pasta, rice, legumes, etc., that you can make with as little fuss as possible, and more importantly without being dependent on what's in the fridge at the moment. Sure, it's better to have a meal containing some fresh vegetables also, but reality is that it's not always possible, so I'm happy for the pantry option.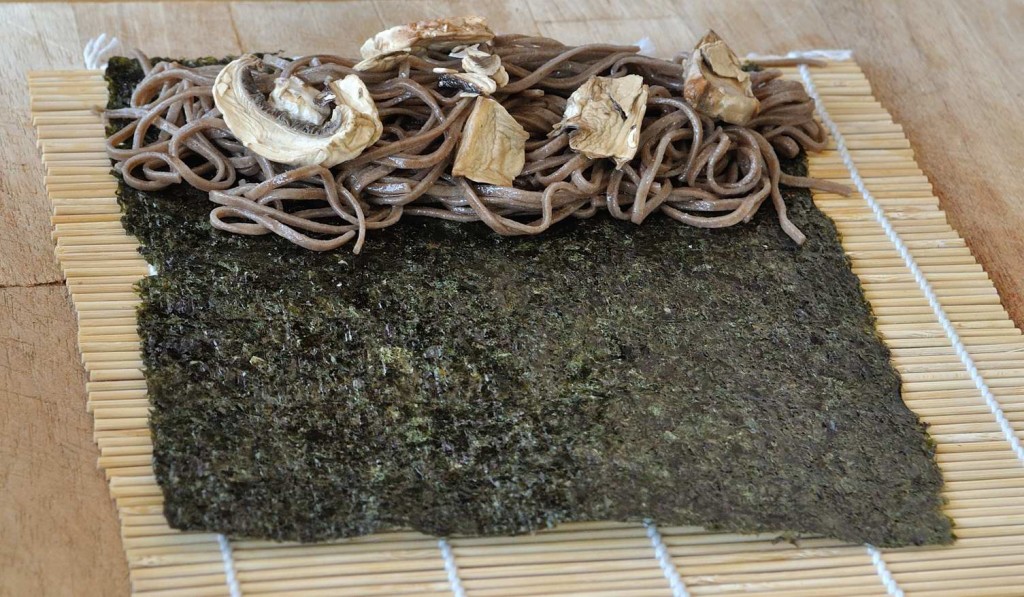 For such occasions exactly I always keep in my pantry a pack of Nori sea weed, a pack of dried mushrooms, and a pack of Soba noodles. If you are unfamiliar with Soba noodles, they are noodles made from buckwheat flour (you can also find some brands will make Soba noodles that are a mix of wheat flour and buckwheat flour, but personally I always buy the 100% buckwheat flour ones), and by that they carry all the good stuff that buckwheat brings with it: gluten free, rich in fiber, and low glycemic value, among others. Soba noodles are used vastly in Japan and in the east generally, especially in soups, as well as in Sushi, like in the recipe i'm sharing today. Yep, Sushi without rice, a fact that makes it much easier to prepare, as you don't have to cook the rice and wait for it to cool. The Soba noodles need only 5 minutes of cooking, and we'll be soaking the dried mushrooms in water in parallel, then quickly roll it all together, and here's our meal.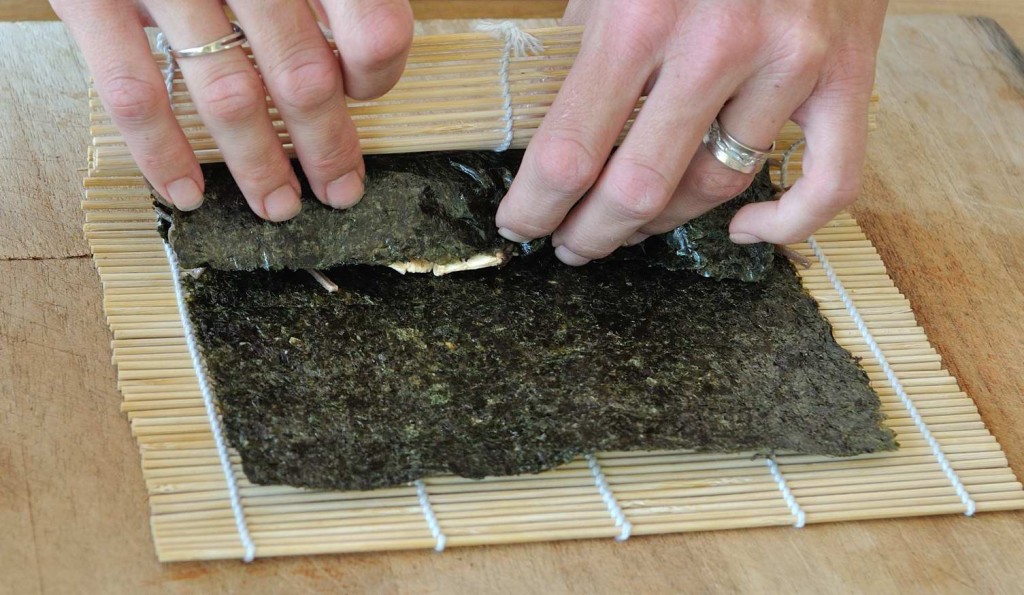 If you don't like mushrooms, or just don't have any in your pantry at the moment no worries, they are not a must, however they do take it to the next level. Also, if you are lucky enough to have a fridge full of fresh vegetables, feel free to add any of them to the Sushi rolls (like cucumbers, carrots, avocados, etc.).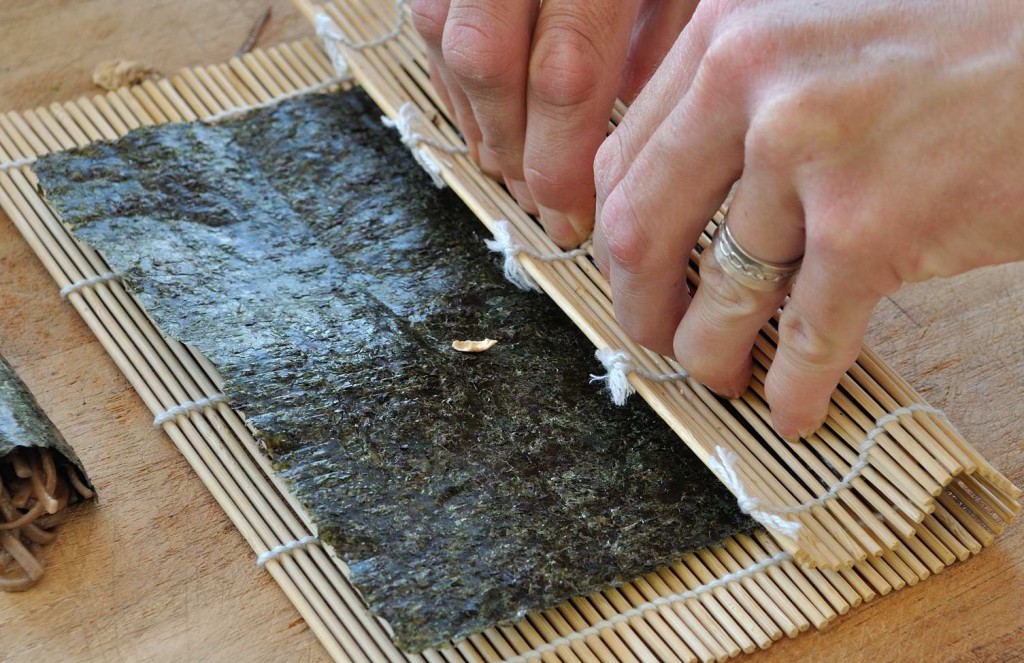 And while you seat and enjoy your quick tasty, nutritious vegan Sushi you made in less than 20 minutes, share some respect to someone who shows us what fine art Soba noodles making really is.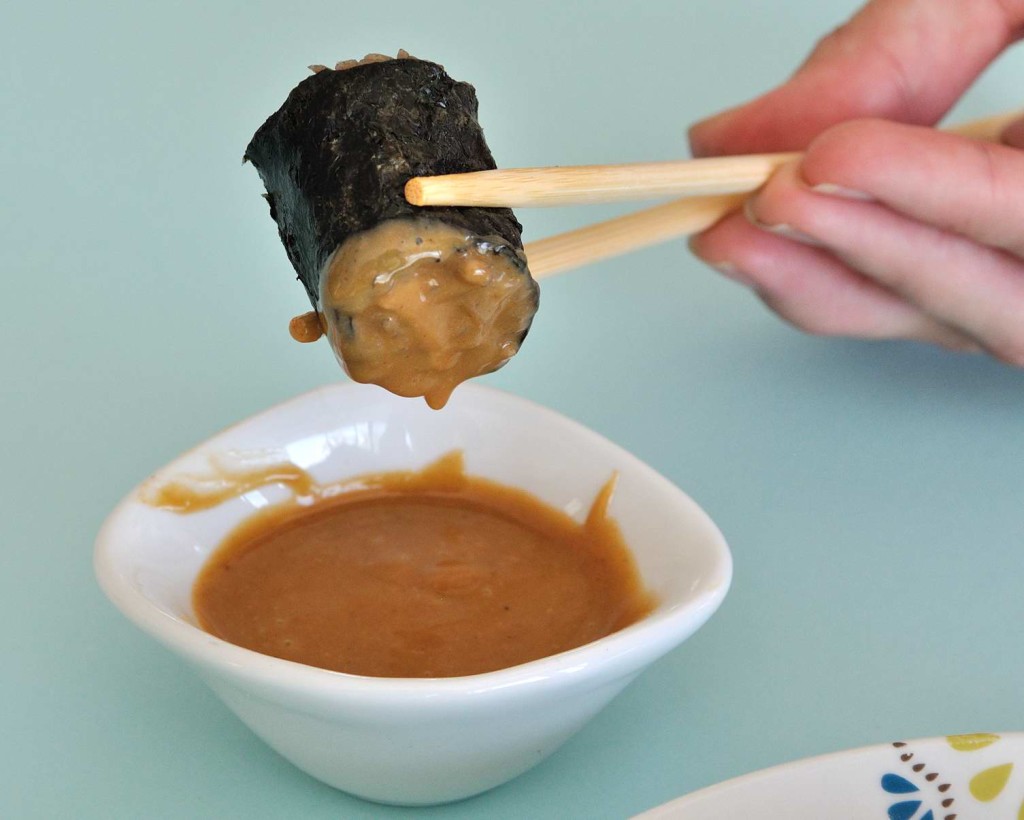 The Dishometer Rating: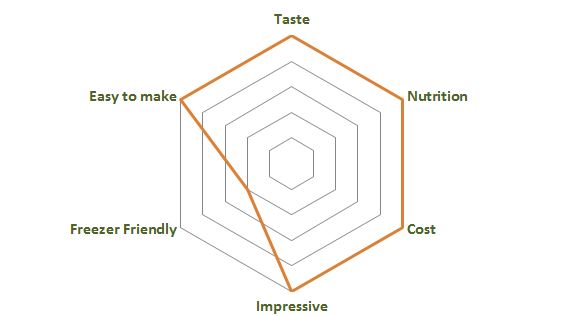 Soba Noodles Sushi in less than 20 minutes
Vegan Soba Sushi in less than 20 minutes
Ingredients
For the Sushi:
1 package Soba noodles (240 grams)
1 package Nori sea weed (we'll use about a half)
1 package dried mushrooms (any kind you like works here)
2 table spoon olive oil or sesame oil to keep the noodles from sticking to one another while we make the Sushi
1 tea spoon salt
For the paste:
2 table spoons peanut butter
1 table spoon raw sesame paste
1 table spoon soy sauce
The mushrooms' soaking water (a few table spoons, as needed)
Or just use soy sauce
Instructions
Soak the dried mushrooms in water. Don't throw away the soaking water, we'll be using it for the paste later on.
In parallel, boil a pot with water and 1 tea spoon salt and 1 table spoon olive oil or sesame oil, and when the water is boiling place the Soba noodles inside and cook for 5 minutes (taste one to make sure it is ready before you take it all out).
Drain and mix with 1 table spoon olive oil or sesame oil to keep the noodles from sticking to one another while we make the Sushi.
Place one Nori sheet on a sushi rolling mat (shiny side facing down, rough side facing up), place a batch of noodles on top of the Nori sheet, to cover something like a third of the sheet, place some mushrooms on top of the noodles, and roll. Damp your fingers in the mushroom soaking water and move with your fingers along the edge of the sea weed, to help seal it. Close and press with the rolling mat to tighten it.
Repeat this process until you used all of the noddles (will result in 8 Nori sheets more or less).
Cut the Sushi rolls into Sushi pieces with a sharp knife. The recommended way for that is to cut (one movement cut and not back and forth) one cut in the middle of the roll, then another cut in the middle of each half.
Prepare the paste:
Mix 2 table spoons peanut butter, 1 table spoon raw sesame paste, 1 table spoon soy sauce, and add as many table spoons as needed from the mushrooms' soaking water, to bring the paste to your preferred thickness.
Serve the Sushi with the paste, or soy sauce, and ginger.