This post is also available in: Hebrew
"How many pancake recipes do you need in this blog anyway?" He asks me.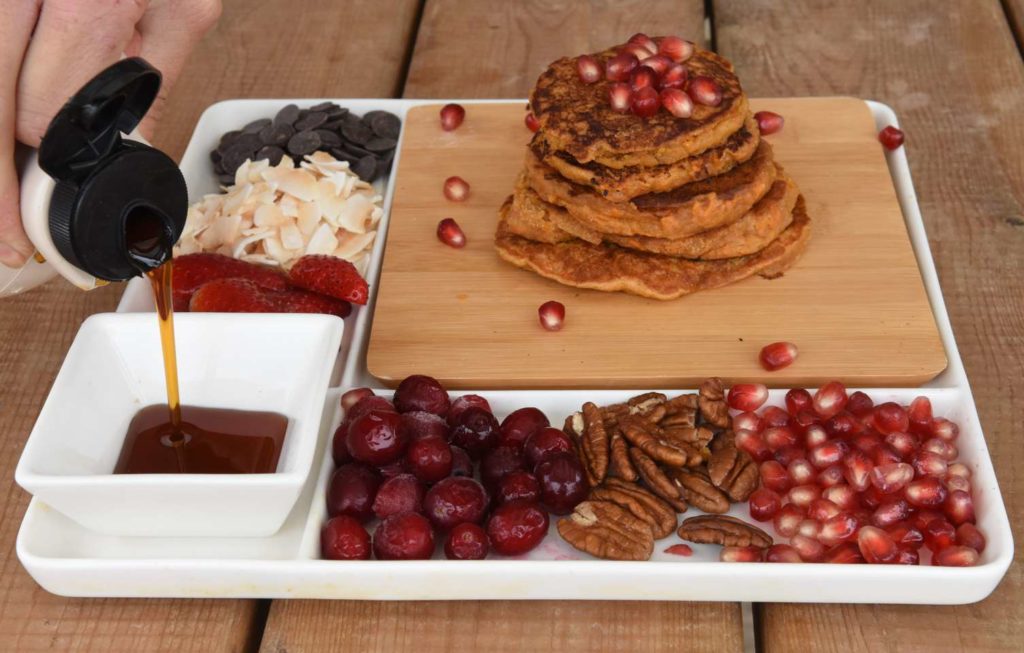 Well, this is Rafi. I am certain I married well, I mean he understands me perfectly, always makes me laugh, doesn't let me stay mad more than a few minutes, a true handyman if time permits, accepts with love all of my craziness, and a dad like I hoped. But food matters, well, should not listen to him.
He doesn't like pancakes at all, doesn't fancy white colored food, quiches would never pass with him, anything coconutish won't either, not to mention tofu, soups only in a very certain texture, well you get it.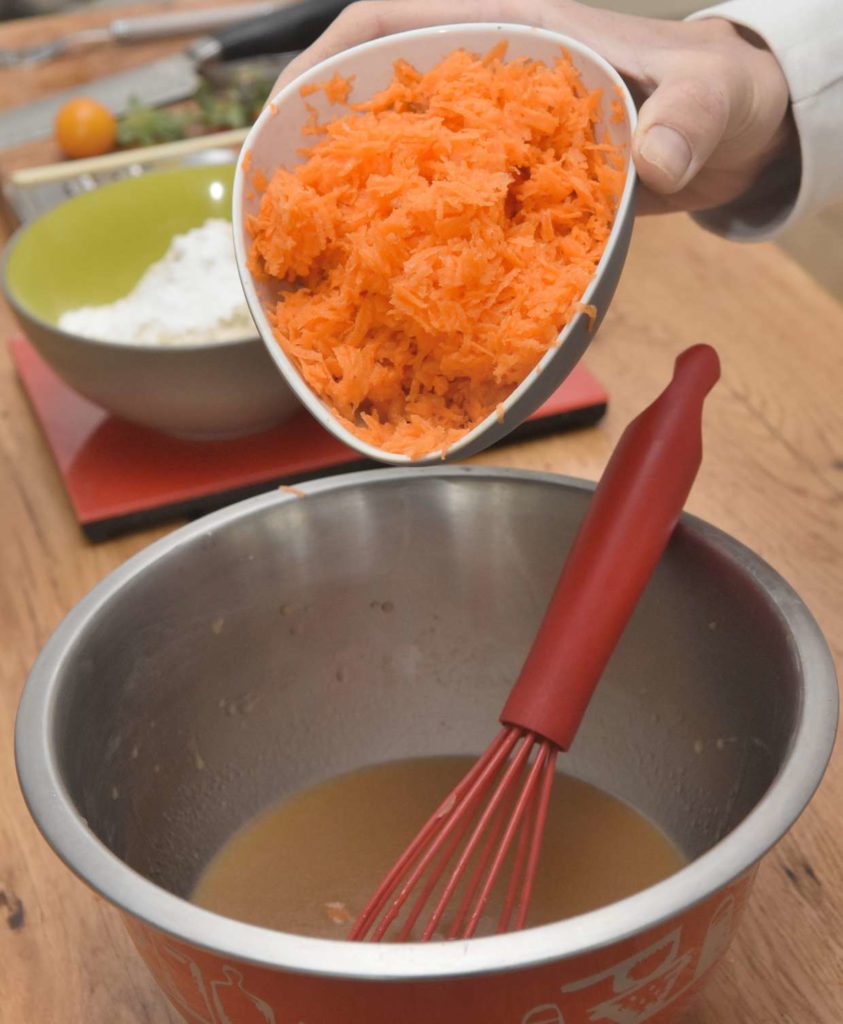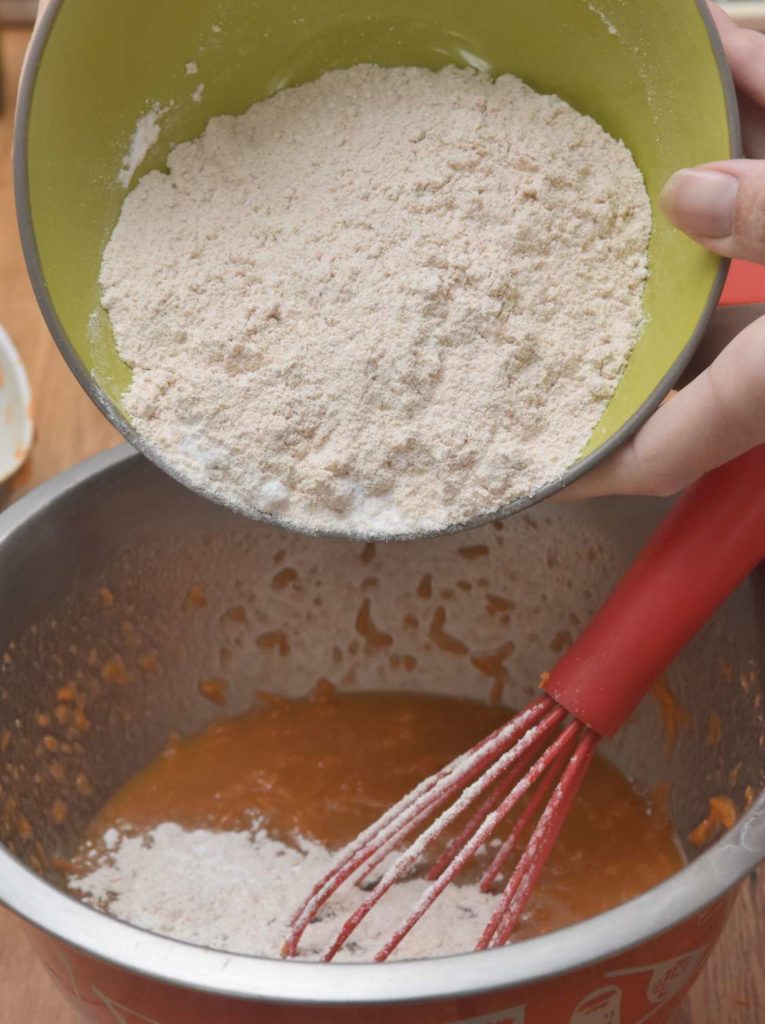 This all means that if I'd listened to Rafi, these cashew cheese spinach muffins wouldn't appear on this blog ("Are you seriously going to publish this green thing? Are you nuts? No one would make it" – I must mention this is one of the top rated recipe on my blog, just saying..), the jerusalem artichoke and mushrooms soup wouldn't get published ("I don't like creamed soups"), the broccoli and cashew cheese bites neither ("I don't think so"), this quinoa curry would definitely not pass ("You think I'm going to eat something with coconut cream in it?"), the palak paneer no way ("No tofu for me please"), the cauliflower pizza would stay on the editor's table (What's with cauliflower and pizza anyway?"), and this green shakshuka would be left out as well ("too white"). I can go on and on but I value your time more than that and I know you are here for the pancae recipe. Why? Because it is tasty, soft and fluffy, and it carries vegetables and whole flour so you can say it's healthy as well.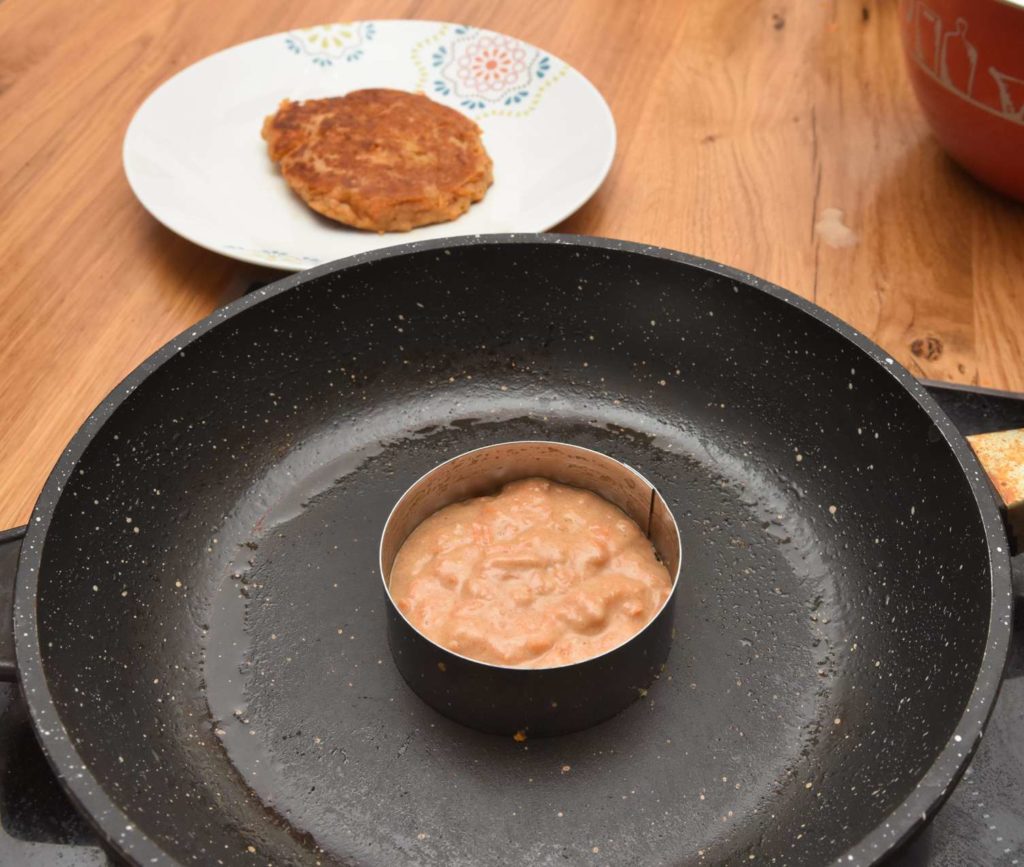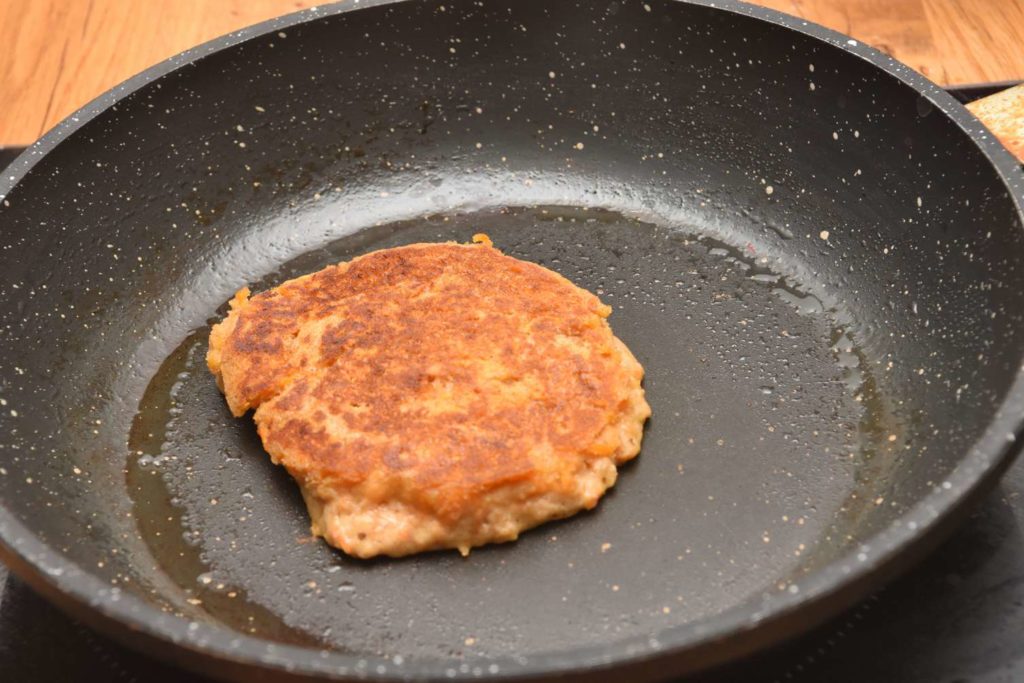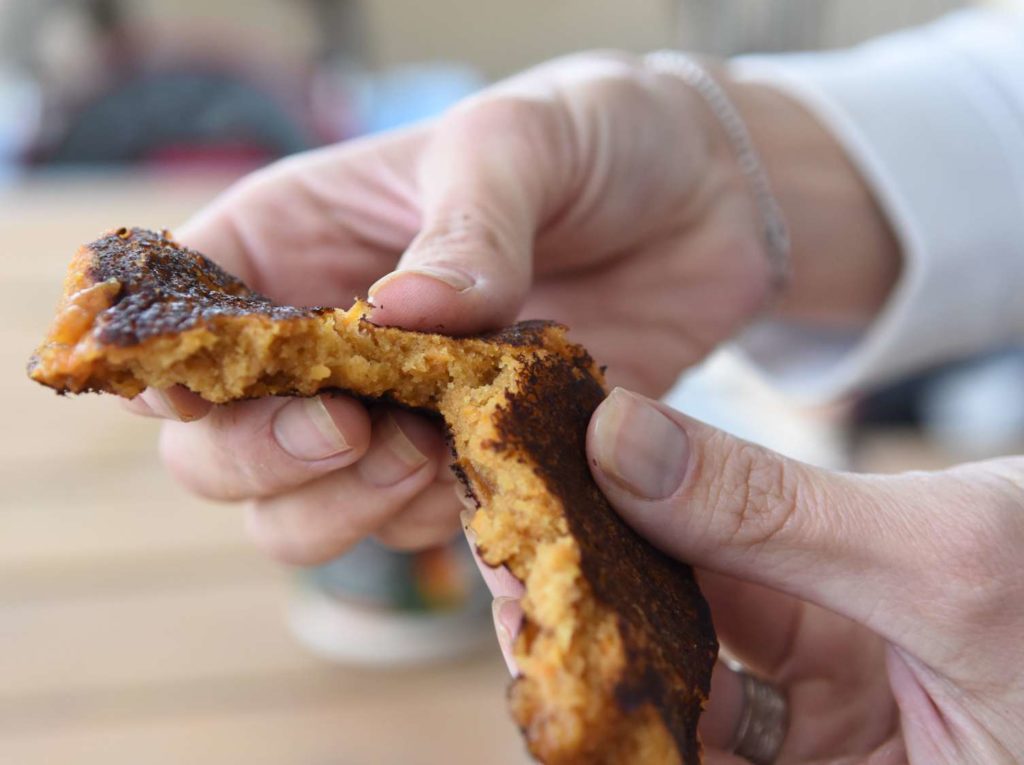 What to pay attention to for perfect results? A good non-stick pan is a must, and I believe you should have one in your kitchen, as it makes the pancakes, patties, humus omelettes etc. so much better. Other than that be gentle, these pancake are fragile so flip them only when you see bubbles on top and after you tested the surface with a spatula and feel they can be flipped. The ring in the pictures in not necessary, if you have one use it for more aesthetic results and if not then just use a ladle to place the batter straight into the pan.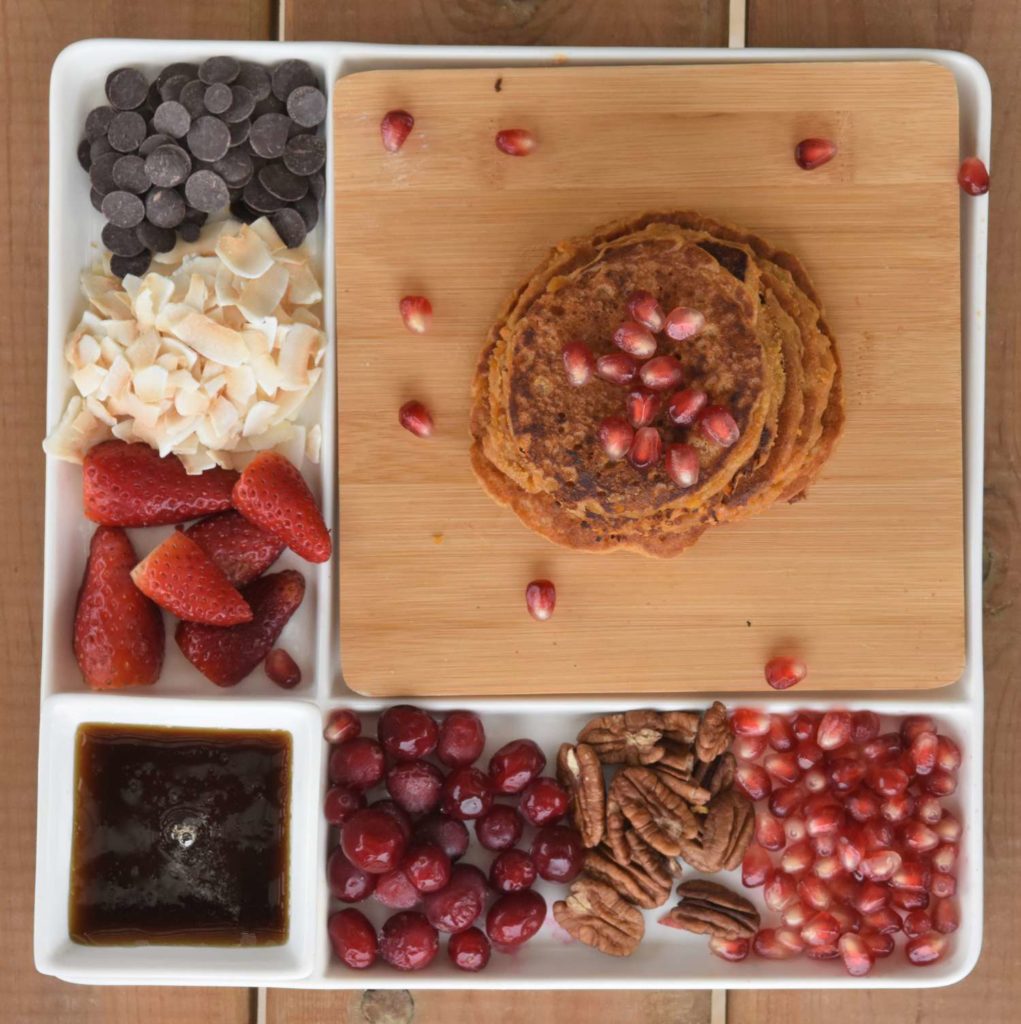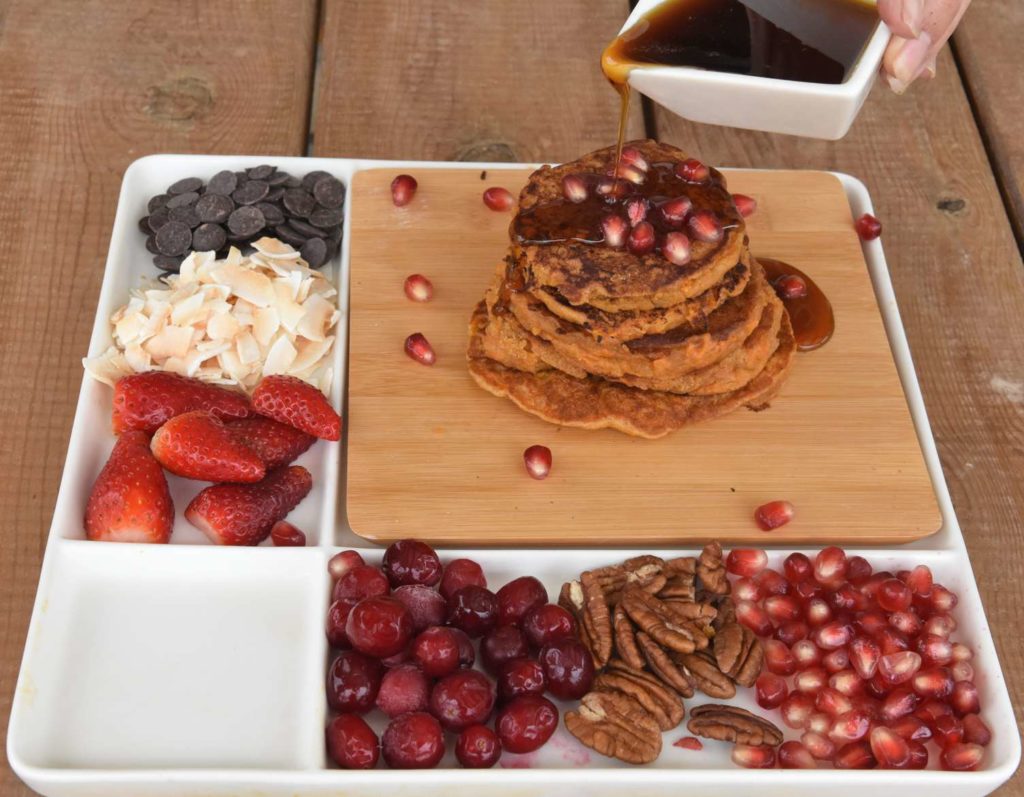 Vegan Carrot Pancakes
Hearty delicious vegan carrot pancakes
Ingredients
2 carrots, grated as thinly as possible (150-180 grams, about 1 cup)
½ cup orange juice or plant based milk
⅓ cup pure maple syrup
⅓ cup grapeseed oil
1 cup whole spelt flour (150 grams)
1 tea spoon baking powder
a pinch of salt
Instructions
In a bowl, whisk together the orange juice/milk, maple syrup and oil, then add in the grated carrots.
Add the flour, baking powder and salt and mix just until combined.
Heat a non stick skillet with a bit of oil in it, add a ladle with the batter to the pan, reduce the heat to medium and wait for bubbles to appear on the pancake. When you see the bubbles, gently try to reach the bottom of the pancake with a spatula, if it goes in smoothly flip the pancake, and if not wait another minute then try again. Heat the other side for another couple minutes then serve.
P.S.
If you liked this and want to be updated with new recipes, Like VeganHightechMom on Facebook or register to get updates via email (This is mostly recommended as it is the only way to ensure you'll receive the recipes. And check your spam or "Promotions" tabs, as these email might end up there sometimes).
Moran