This post is also available in: Hebrew
You may have noticed, that there are no cookies recipes on the blog yet. And you may have thought that that's since I don't like cookies. Well the contrary, I LOVE cookies. And generally speaking, bite size sweet stuff are a weakness of mine, so I tend not to make cookies. You know the saying: "When-ever there is a doubt, there is no doubt"? Well with cookies it's more like "When-ever there is a cookie, there isn't a cookie" for me. 🙂
And yet, sometimes you just need cookies.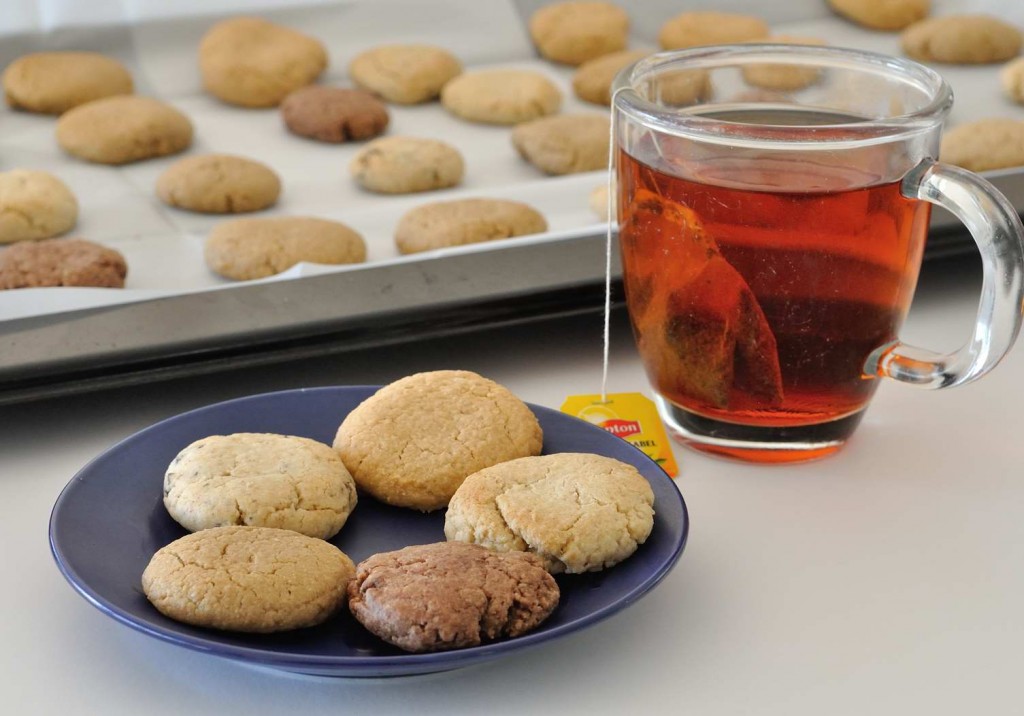 Perhaps you want to get a nice edible gift for friends you are visiting (make a colorful batch, pack in cute little boxes, tie it up with nice ribbon, and get applause)?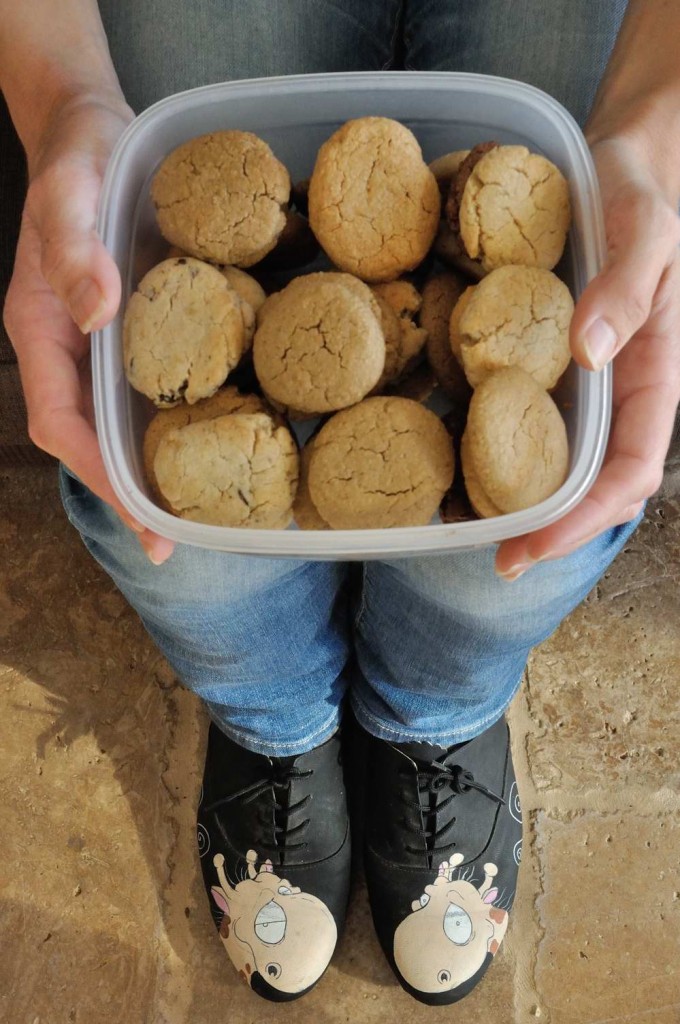 Perhaps guests are on their way and you only have a few minutes to make something (yes, these are so quick to make and requires minimal ingredients)?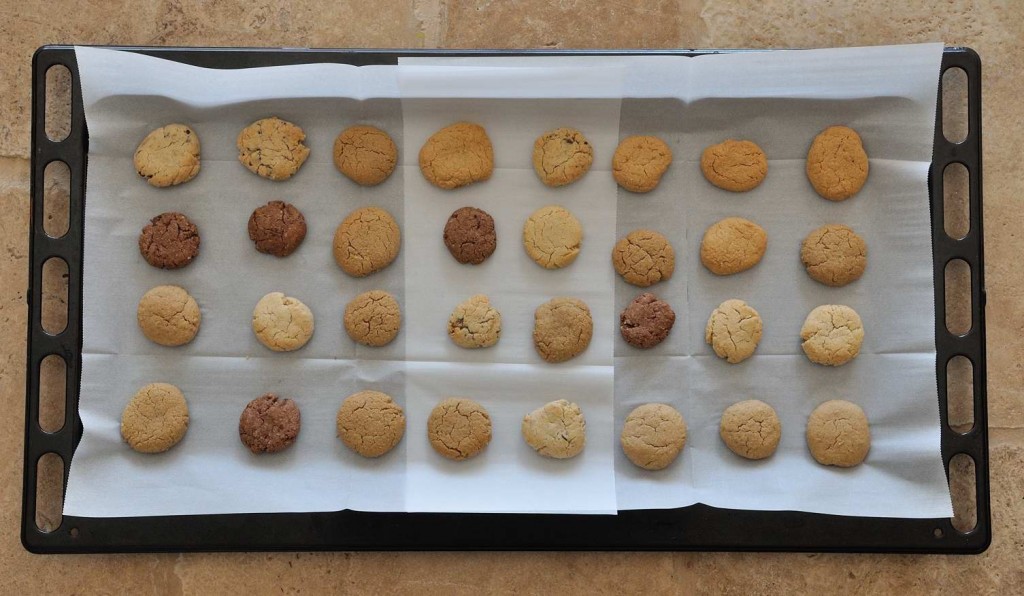 Perhaps you are looking for cookies for your baby/toddler (yes, these are soft, almost melts in your mouth, and no refined ingredients)?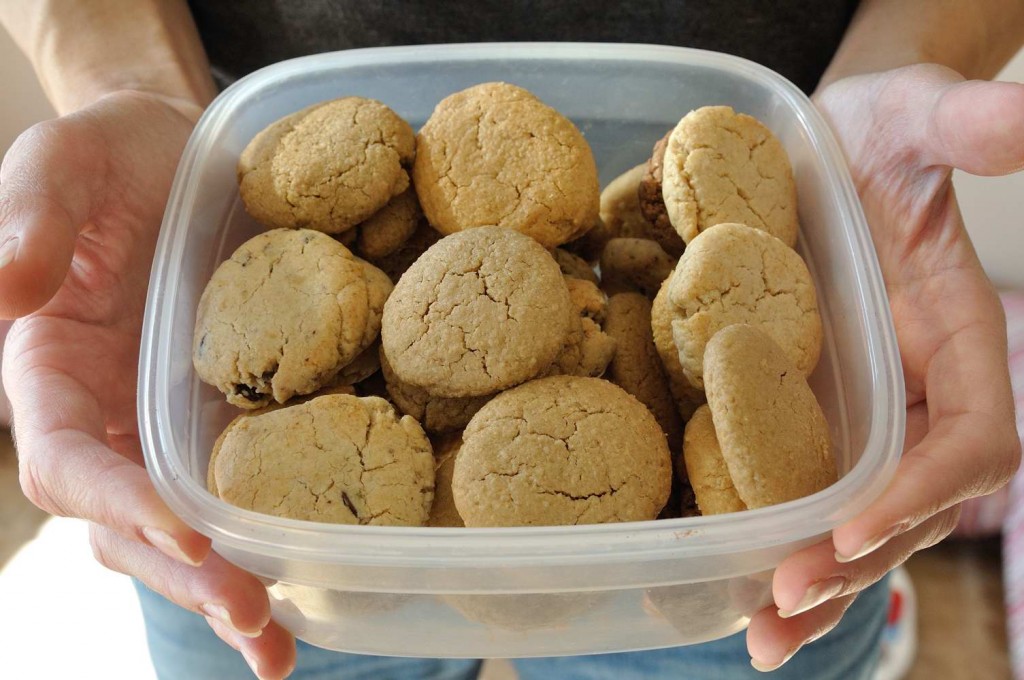 So these cookies answer all of the above. And since I had a hard time deciding which version is best, I decided to explain about all of them, and let you decide which to make. All of the versions have a similar base, with small change in ingredients for each. The base is nut butter of choice, oatmeal flour, pure maple syrup, baking powder, vanilla extract and salt.
So, from left to right, this is what's in the picture above:
Peanut butter cookies: strong peanut butter taste, only if you like that.
Almond cookies: very mild taste.
Almond chocolate cookies: the mild almond taste goes along great with chopped chocolate chunks (try to choose a high quality chocolate with as much cocoa in as possible).
Almond cocoa cookies: like the chocolate ones, only healthier (no added sugar as in the store bough chocolate).
Tahini cookies: yum!
Tahini cookies minus the baking powder: I wanted to experiment how these cookies would turn out with no baking powder at all. Result: it's nice, but the texture is not as good as the cookies with the baking powder (by the way, I buy aluminum free baking powder, so I feel OK using it).
Tahini cookies with aquafaba: yes basically I too thought that can water is yuck, but basically it's just water that had chickpeas in them (and the can I used does not even have perservatives in it), and after reading in several sources I trust about the wonders that aquafaba do to pastries I just had to try. And they do actually do wonders I have to say, as without a doubt, the batch of cookies I used the water from the chickpeas can for turned out with the best texture of all (no need to whip them by the way for this, just use straight from the can), and this was decided by a team of taste testers that had no idea what they were testing by the way.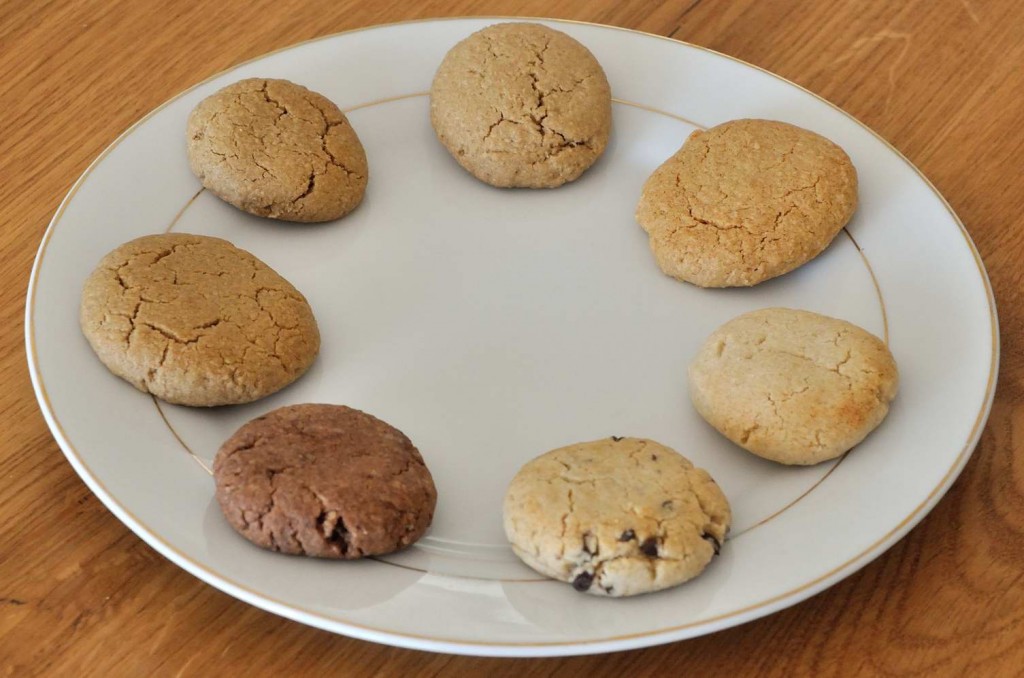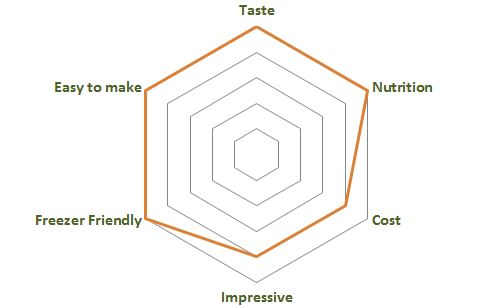 Healthy Tahini/Almond/Peanut Butter Cookies (Vegan + Gluten Free)
Easy to make, simple, tasty, healthy nut butter cookies. Great for babies and toddlers!
Ingredients
¼ cup nut butter of choice
⅓ cup oatmeal flour
2 table spoons pure maple syrup
¼ tea spoon baking powder
½ tea spoon vanilla extract
Pinch of salt
Instructions
Place all ingredients in a bowl and mix well. Work with your hands to create a ball of dough/ Place in the fridge for about 30 minutes.
Warm an oven for 180 C. Take the dough out of the fridge, use your hands to create small small balls and use your fingers to press them to the pan, leaving some room between them. Bake for 8-12 minutes (the less baking time, the softer the cookies will be, and also, pay attention not to burn them as different ovens are set differently). Take out of the oven, let cool completely (I move the whole baking sheet away from the pan to stop the baking process), the place in an air tight container.
Variations (as explained in the post): For almonds and chopped chocolate add a few table spoons of chopped quality dark chocolate to the mix, for almonds cocoa add one table spoon of cocoa powder to the mix, for tahini (or any other nut butter for that matter) with the chickpea water add 3 table spoons of water from a chickpea can to the mix. If you are lucky and have cashew butter or hazelnut butter (yum!) use it, it will work well here as well.
P.S.
If you liked this and want to be updated with new recipes, Like VeganHightechMom on Facebook or register to get updates via email (This is mostly recommended as it is the only way to ensure you'll receive the recipes. And check your spam or "Promotions" tabs, as these email might end up there sometimes).
Moran