This post is also available in: Hebrew
2 years ago this week, with a shaking hand and a fast beating heart, I pressed "Enter" on my first post and have officially opened this blog.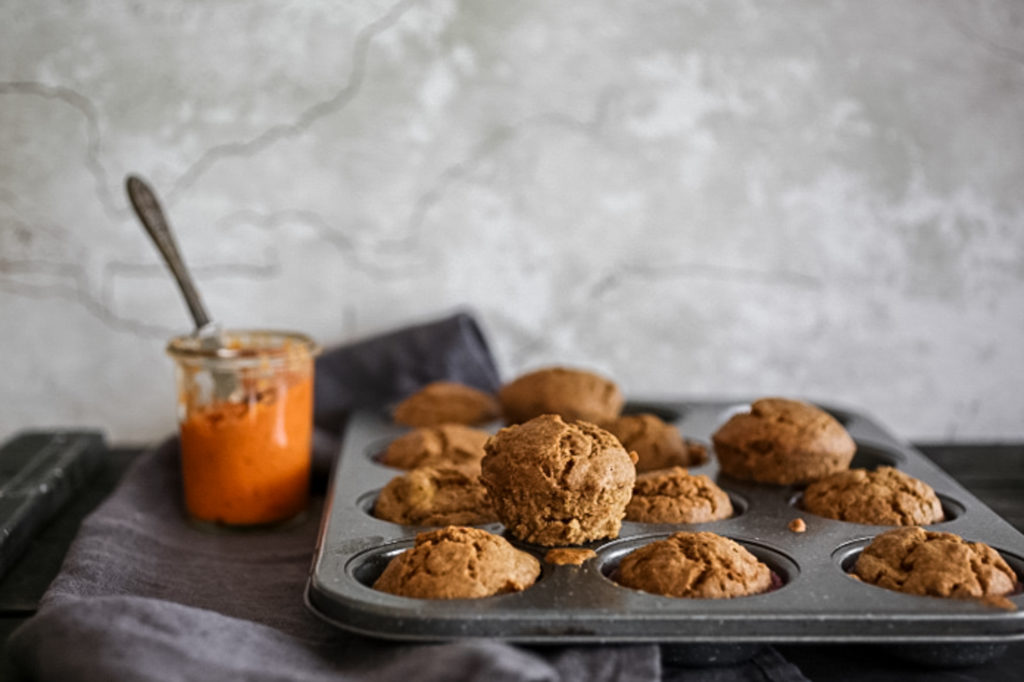 If you follow here, you may have noticed, how some of the things here are contradicting.. I like my privacy yet I share stories about my life online. I am scared talking in front of a crowd yet I teach cooking classes (intimate ones, and in the comfort of my house, but still with a lot of efforts on my part).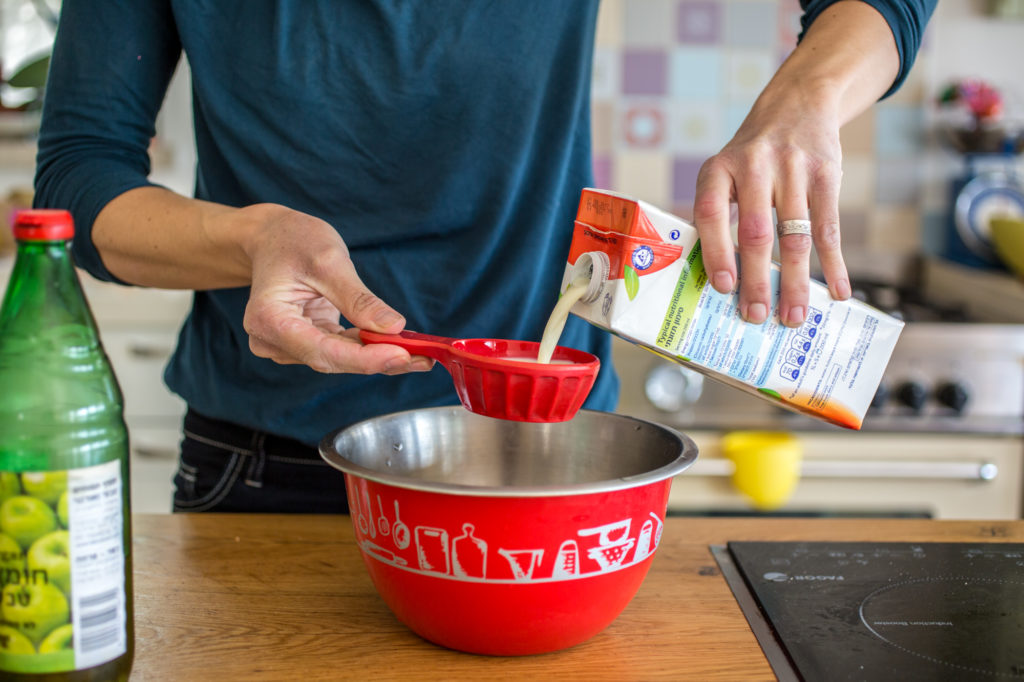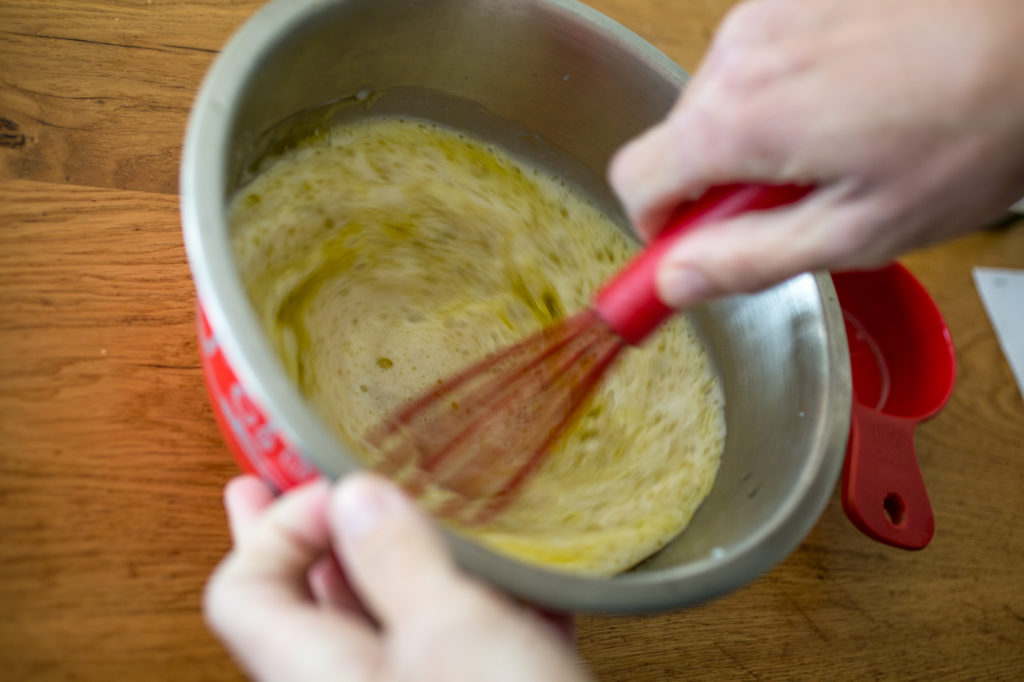 I guess that's the way things are, life is full of complementing contradictions.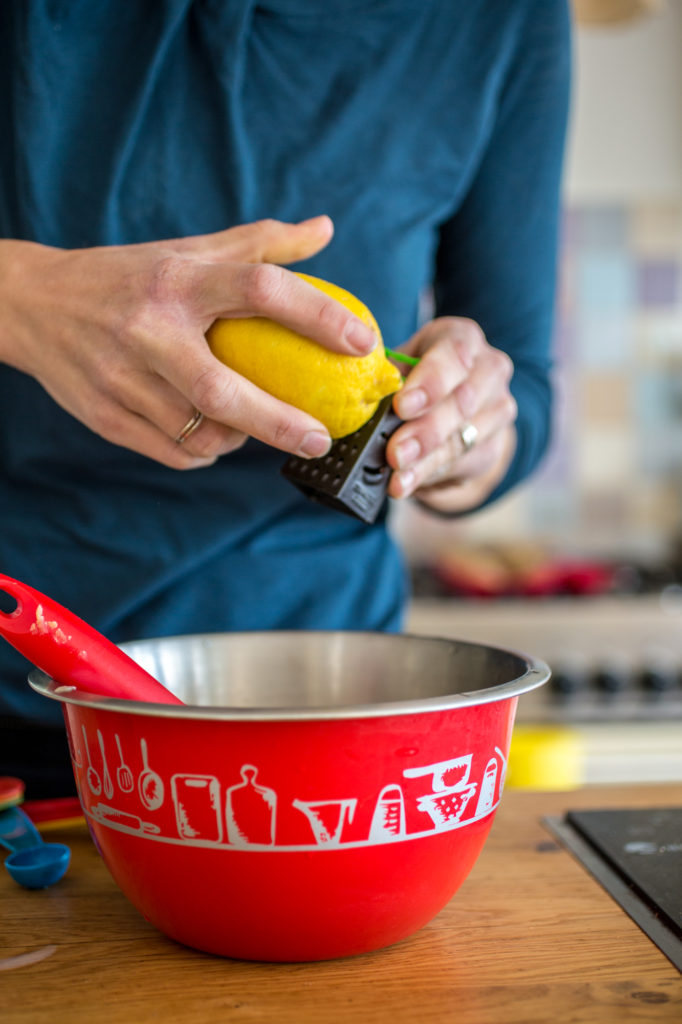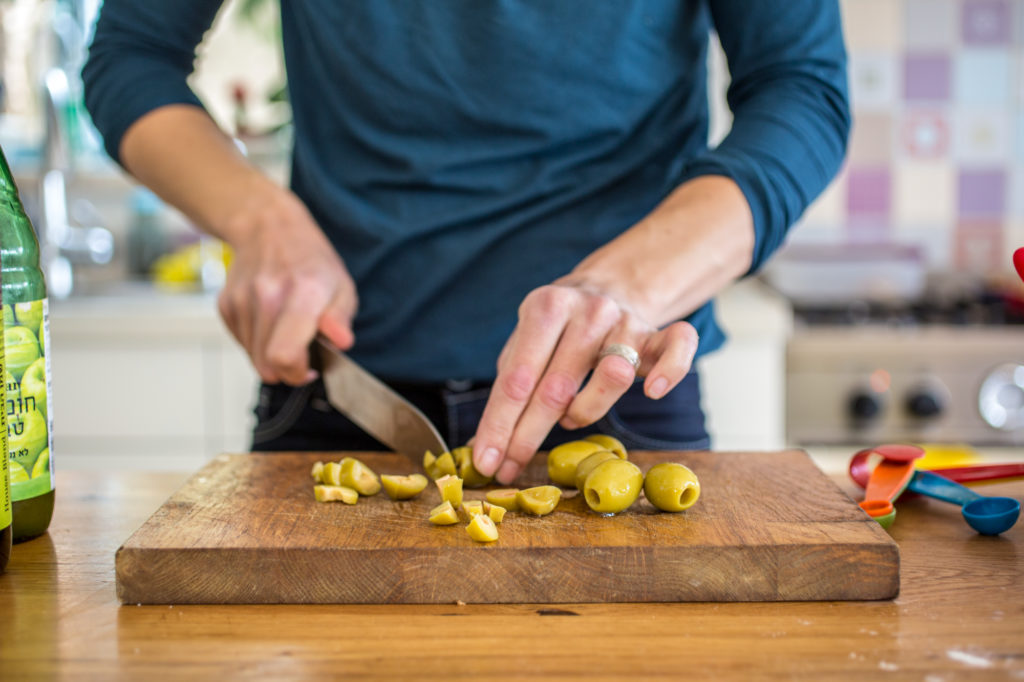 Once a year it is nice to stop and look back on what has happened here, and frankly I am quite proud: this year I published about 50 new recipes (and about 100 posts, as each one is written in both English and Hebrew), a few special guides, and people have visited here about 620,000 times. It is crazy.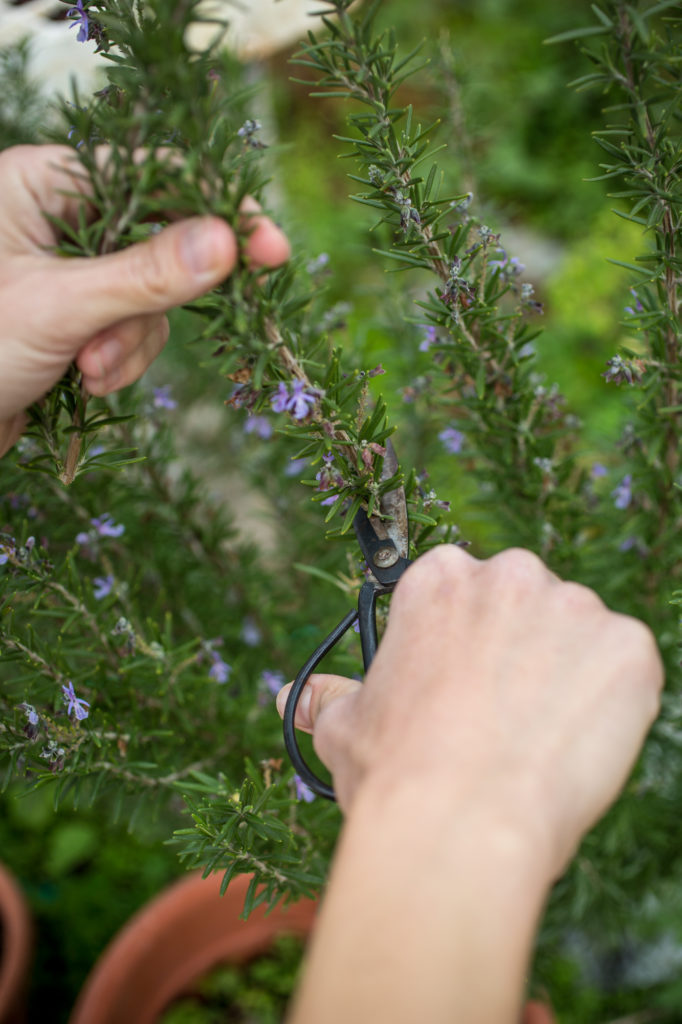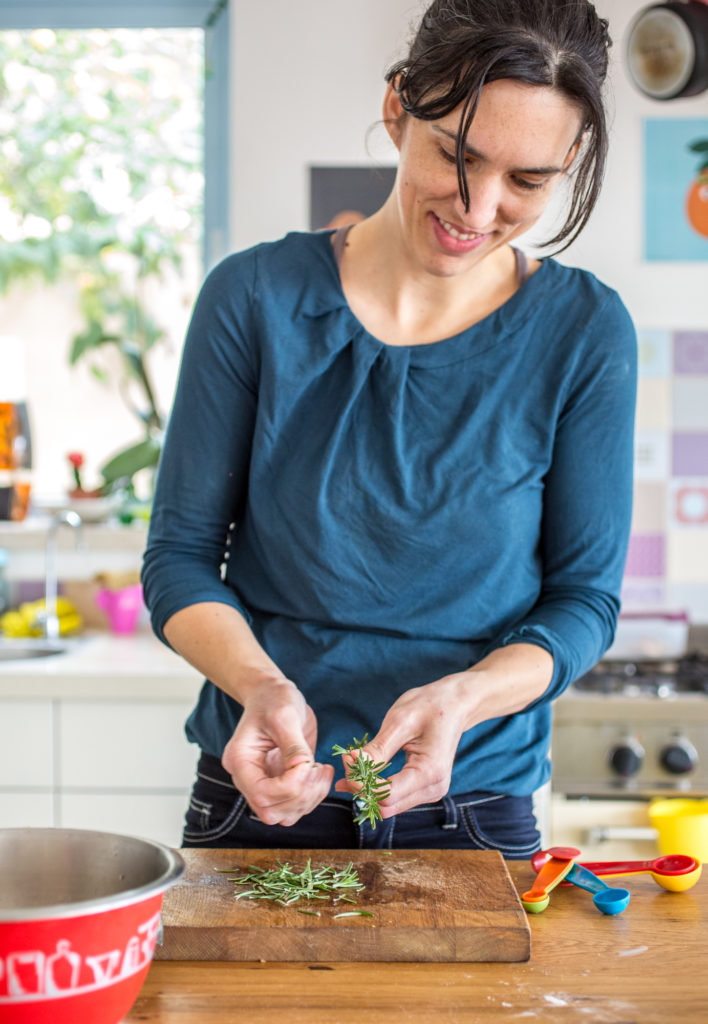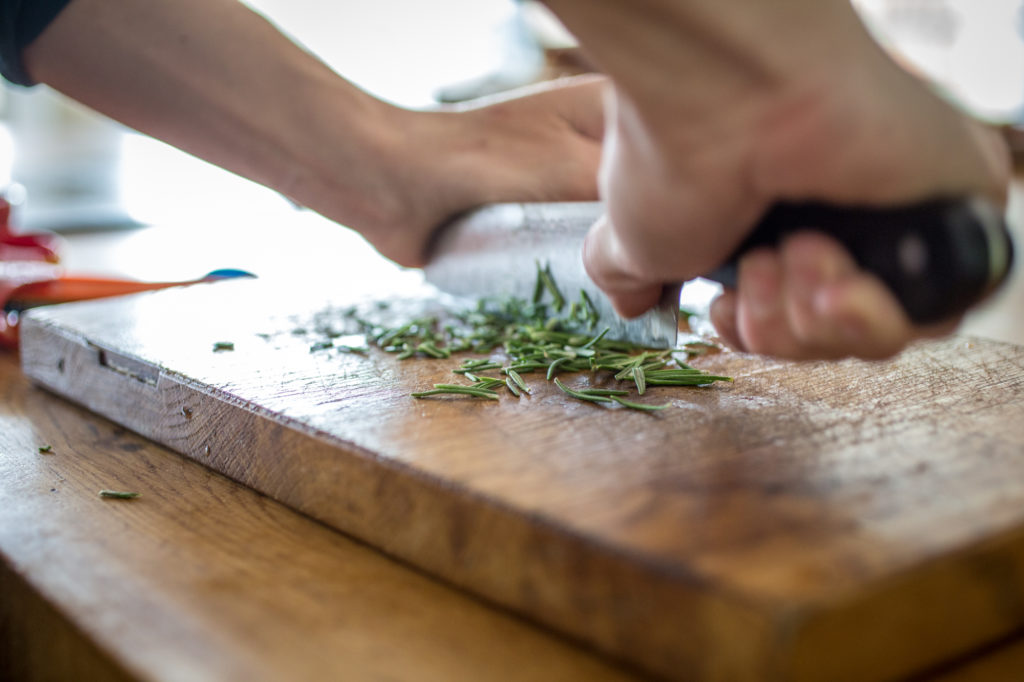 One of the things I like the most about this blog is the interaction with you guys. Your comments here and/or on Facebook or Instagram, your emails, or getting to know you in person in the cooking classes seriously enriches me, and there's nothing that makes me more happy than knowing I helped add some healthy taste plant based dishes to your arsenal, hear that some of you started testing new ingredients, read that a skeptic spouse love this "vegan food" or your kids ask for this recipe again and again, it is simply a real pleasure.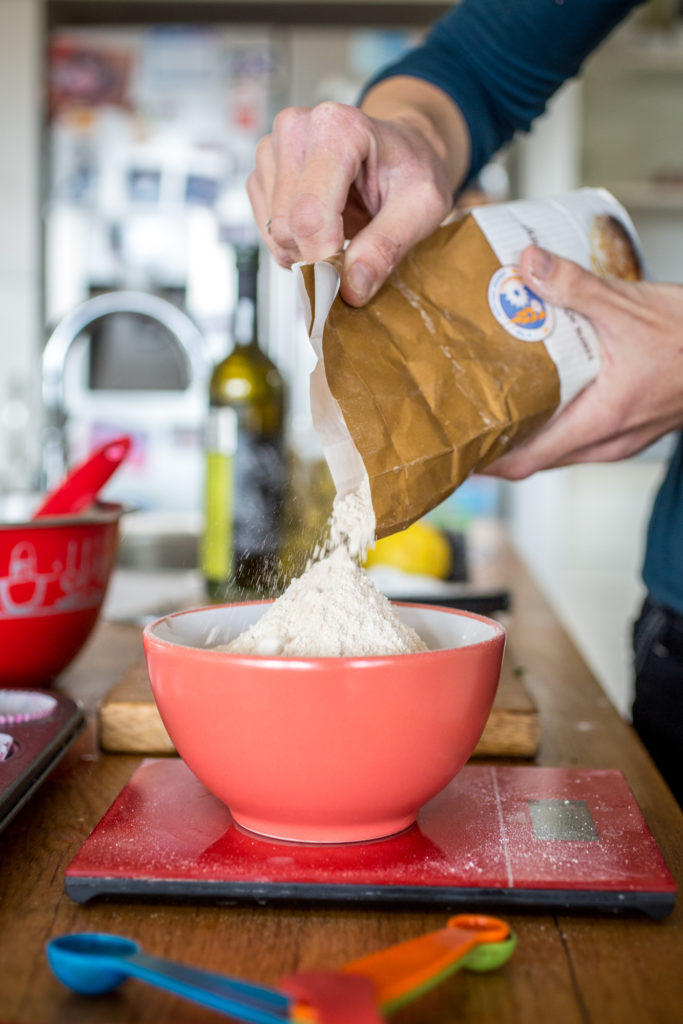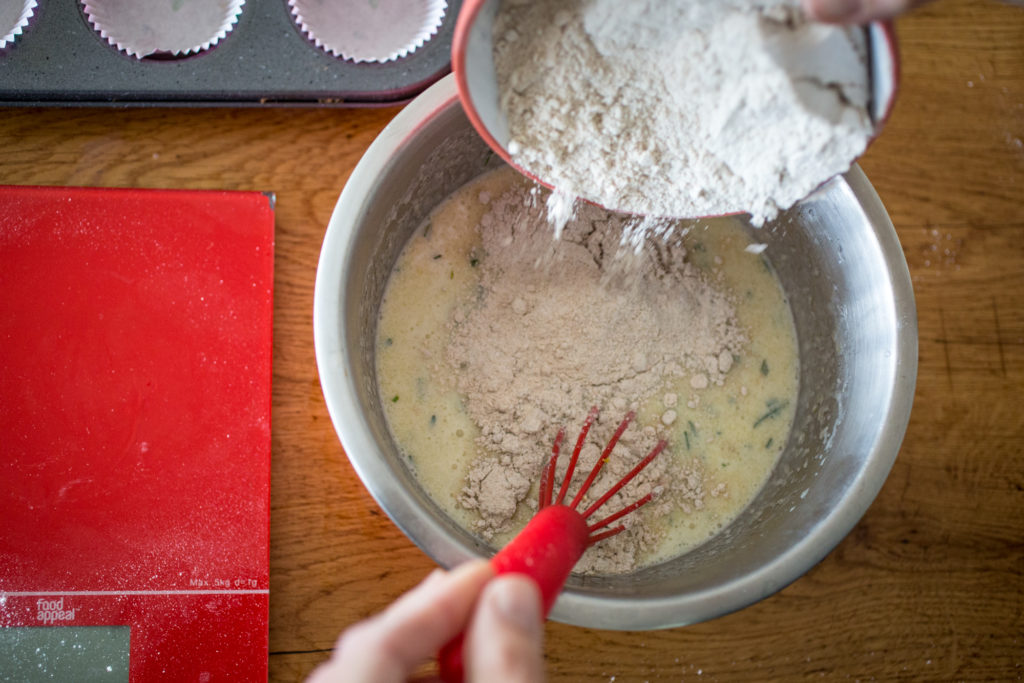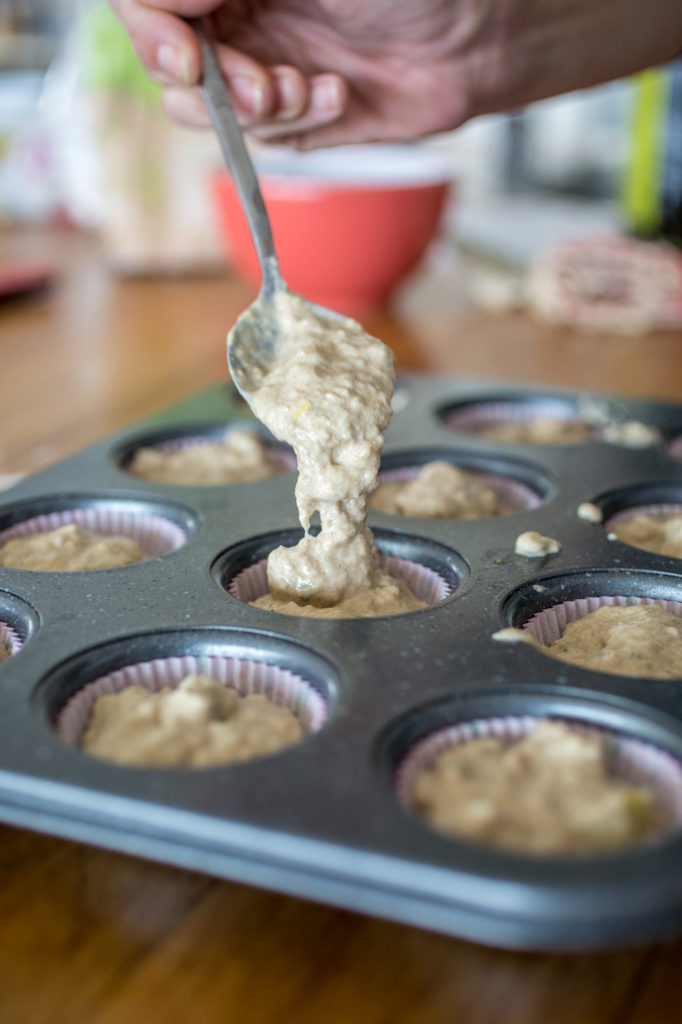 Other than that I get to know interesting people and it is a blessing. This year I shared a Vegan Rosh-Hashana dinner menu with a blogger friend, which was so much fun. A few weeks back, I offered Alona, the woman behind some of the gorgeous food photos I know to come visit, and when I asked her whether she'd like to make cookies or muffins and she answered "Why not both?" I instantly knew she was my type 🙂 . All the photos in this post as well as the previous gluten free Linzer cookies post were taken by Alona, and as you can see, it was a fruitful meetup.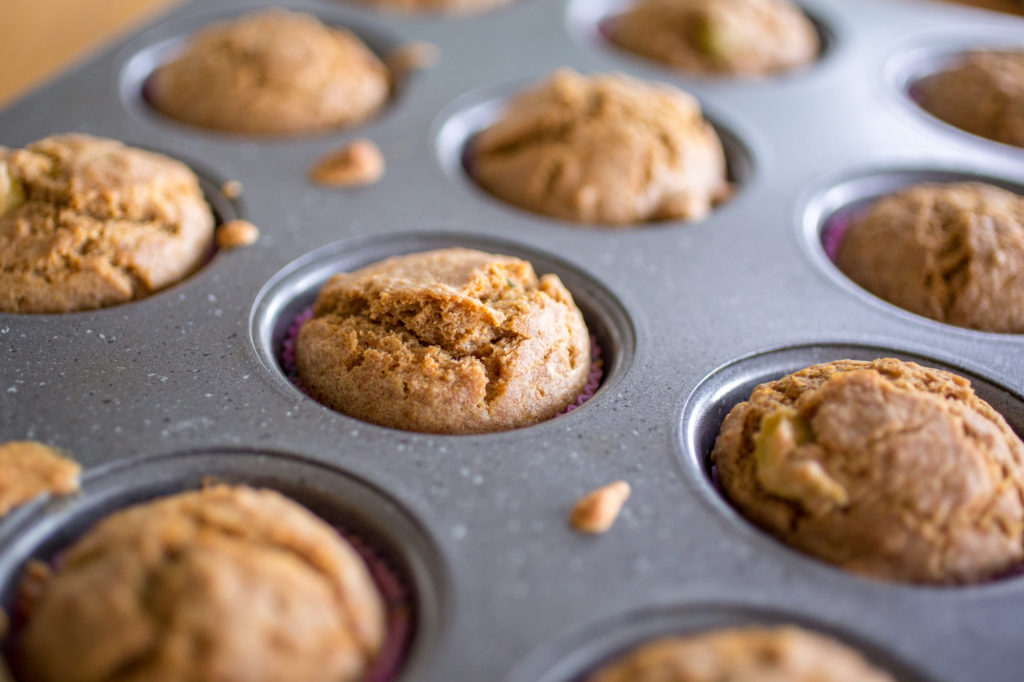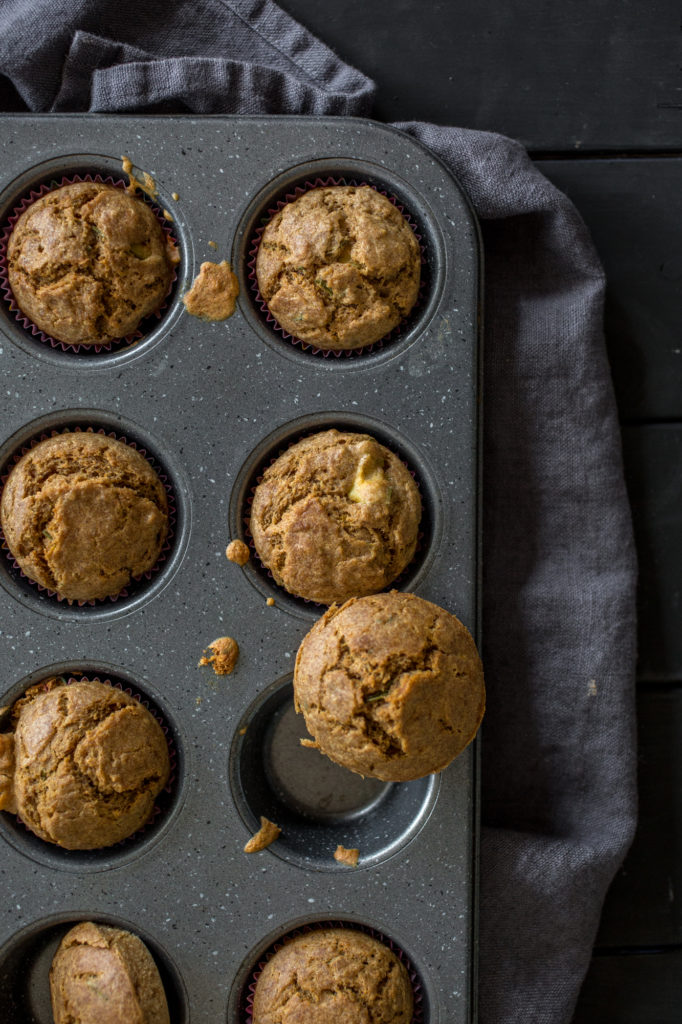 This year have also meant great changes in my professional life: after 10 years at Intel, I am now my own boss, so say, for the past 6 months.. I feel very blessed to be able to love what I do for a living now, which is my online health store and the cooking classes (both speak to my agenda).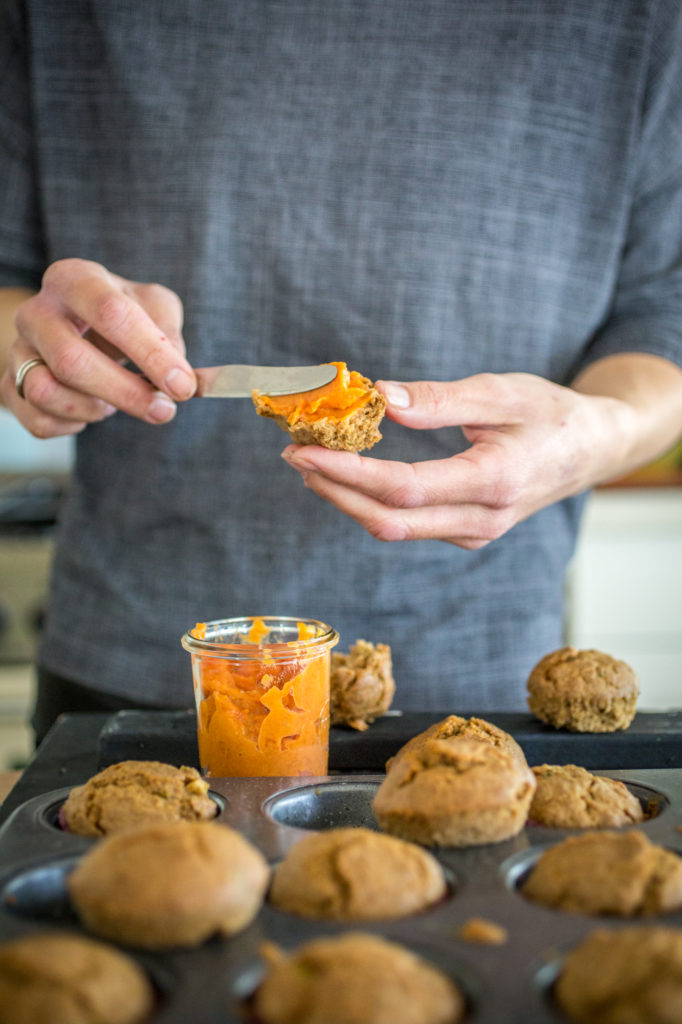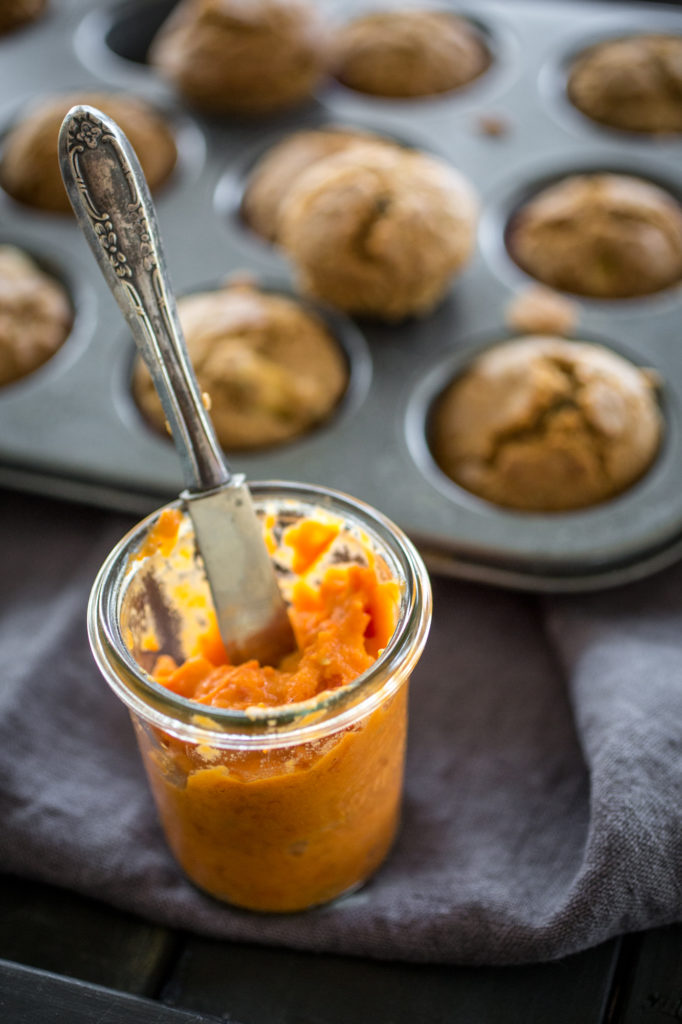 For the celebration, I made these savory muffins, from spelt and rye flours, which make them soft and wonderful, something between bread rolls and savory pastry, with olives and rosemary inside. They go perfectly with the cherry tomatoes butter I made, and Alona and I also found out they go well with the peanut soup I served for lunch. In general, I keep them in the freezer for those busy days when you don't have the bandwidth to make anything else and then I simply warm up one or two and enjoy them.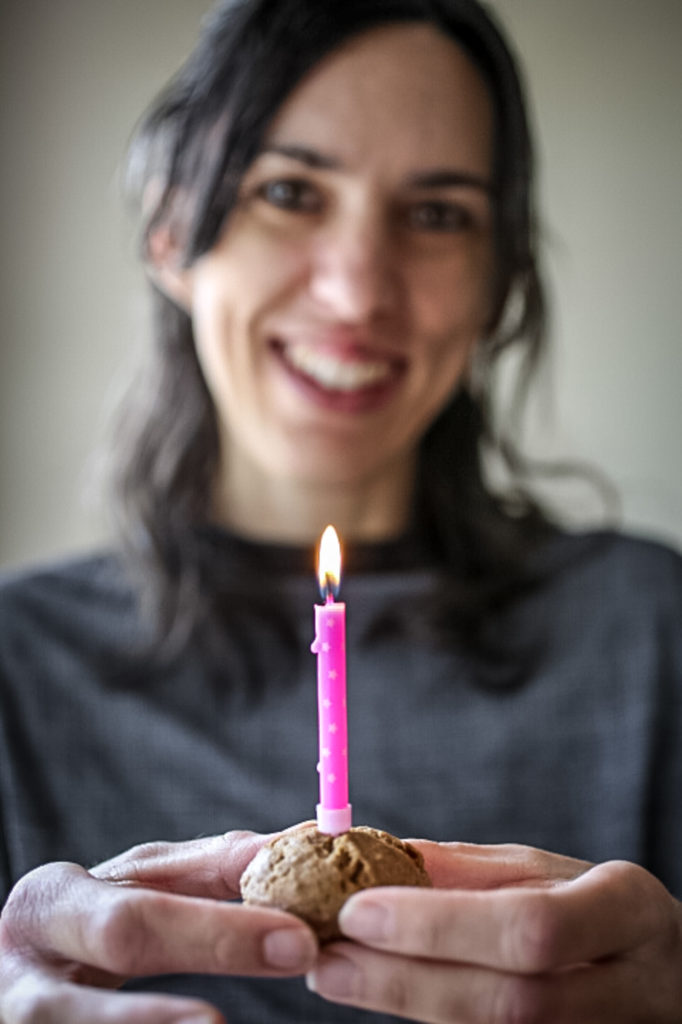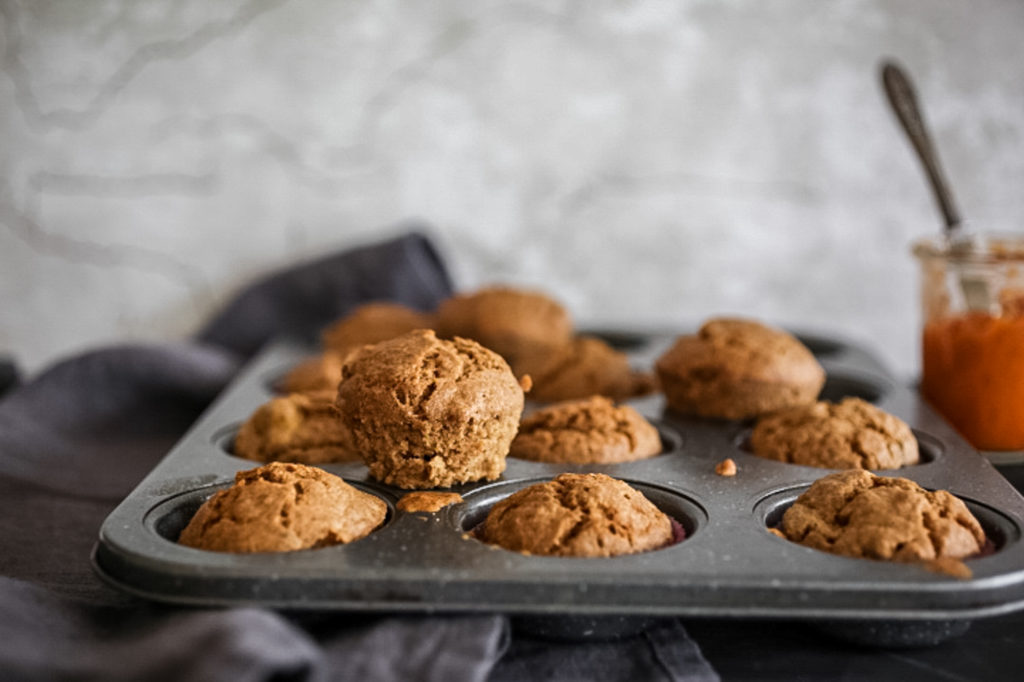 I wish the coming year will be at least as wonderful, and now go make the muffins 🙂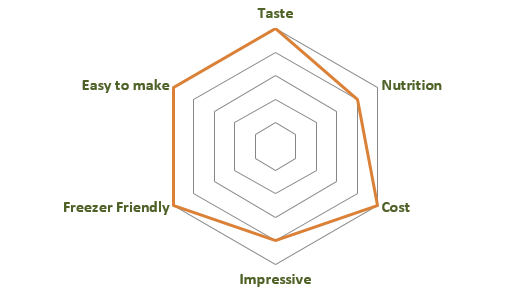 Rye Flour and Rosmary Vegan Savory Muffins
Delicious, whole food, plant based, savory muffins
Ingredients
Wet ingredients:
3/2 cups unsweetened soy milk
½ cups olive oil
100 grams apple sauce (about ¼ cup)
1 tea spoon apple vinegar
lemon zest from one lemon
⅓ cup chopped olives
3 tea spoons chopped rosemary
Dry ingredients:
150 grams whole rye flour
125 grams whole spelt flour
1 tea spoon baking powder
1 tea spoon baking soda
1 tea spoon salt
For the cherry tomatoes butter:
3/2 cherry tomatoes
a bit olive oil
1 table spoon soy sauce
a handful of cocoa butter coins
Instructions
Warm an oven to 180 C degrees. Mix all the wet ingredients in a bowl, add the dry ingredients and gently mix just until combined. Move quickly to the warm oven for about 25 minutes (check that a toothpick turns out clean).
For the cherry tomatoes butter: place the tomatoes (whole) in a warm non-stick skillet with a bit of olive oil and let them split from the heat. Mix from time to time using a wooden spoon, while pressing the tomatoes towards the pan so their juice will come out. When their juice starts to release add the soy sauce, and keep cooking until the pan is full of totally juicy tomatoes. Add the cocoa butter and mix until it melts. Blend everything using a hand blender to make the texture more smooth and place in the fridge for hardening.
P.S.
If you liked this and want to be updated with new recipes, Like VeganHightechMom on Facebook or register to get updates via email (This is mostly recommended as it is the only way to ensure you'll receive the recipes. And check your spam or "Promotions" tabs, as these email might end up there sometimes).
Moran