This post is also available in: Hebrew
I'm washing my hands after dealing with the cookie dough, trying to get those small scrapes that always seem to get through the little cracks in my rings. I look at my wedding ring and remember how we went wedding rings searching, Rafi, myself and his sister, and I told the salesperson that I want a ring with hearts on it and she said "what are you, in kindergarten?".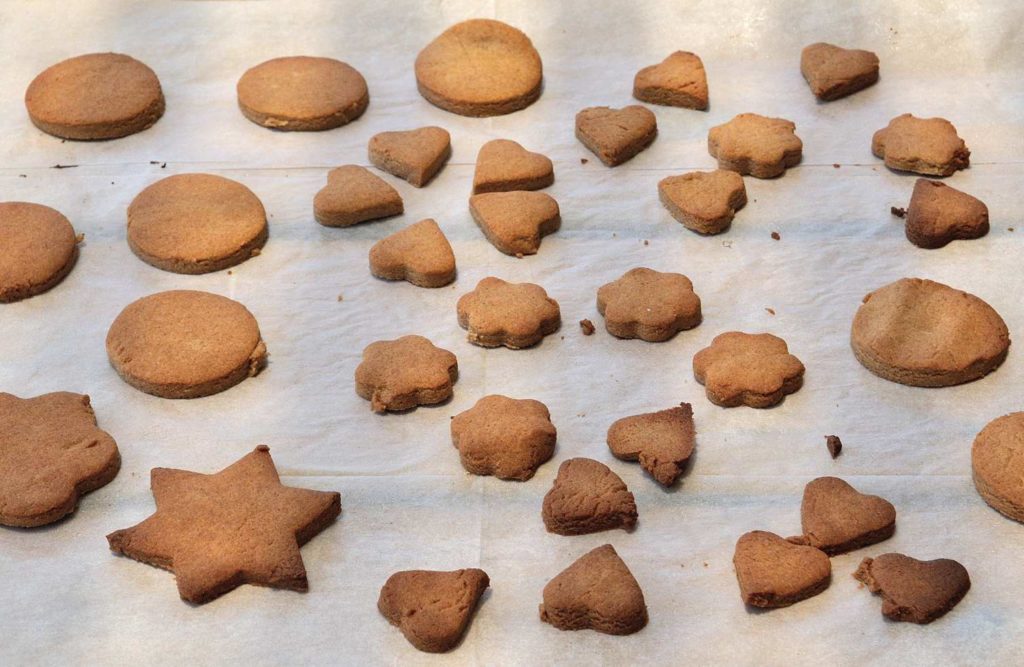 I'm way over my kindergarten years, and yes, I own a wedding ring full of little hearts, as these small cuties represent love to me, from the kindergarten days 🙂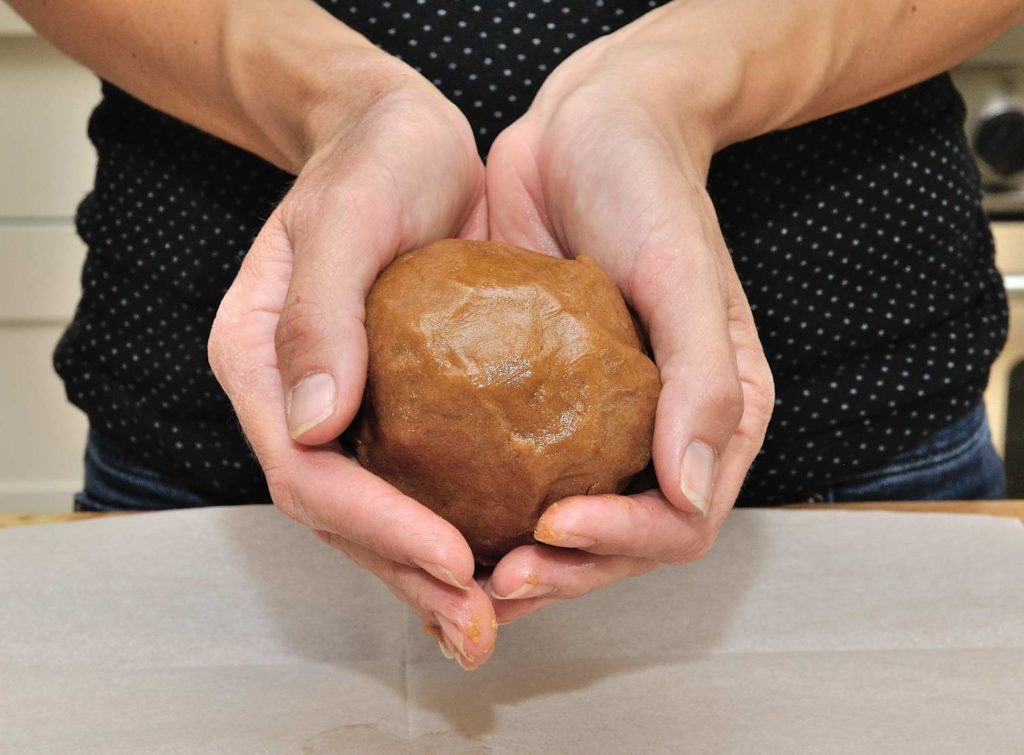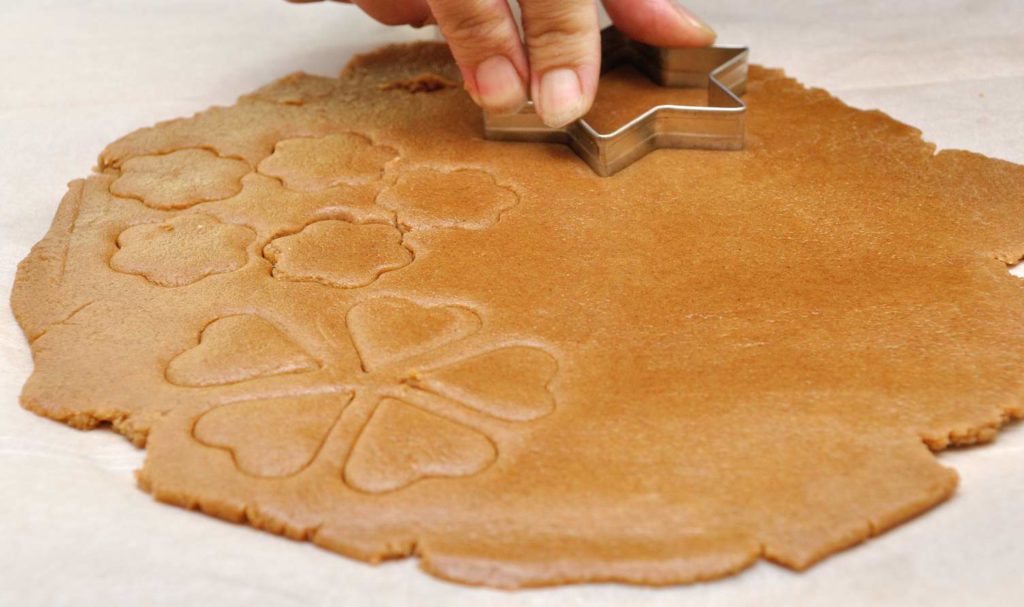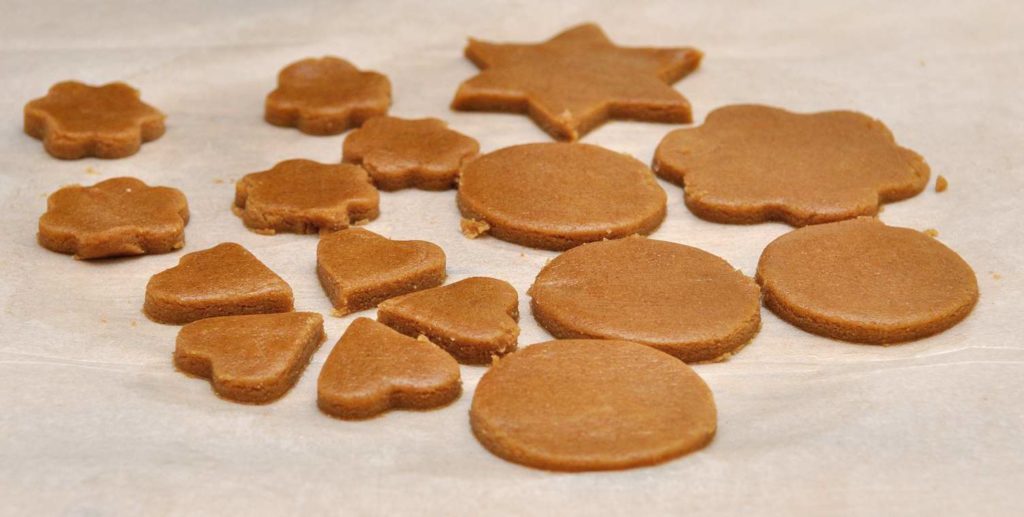 I wrote here before that I don't tend to make cookies at home ("whenever there is cookie, there isn't a cookie", remember?!), but the heat and thus the will to stay at a cooler room with the girls have set its tone, and I wanted us to make some cut-out cookies, that are fun to play around with, with no refined sugars or processed fats obviously.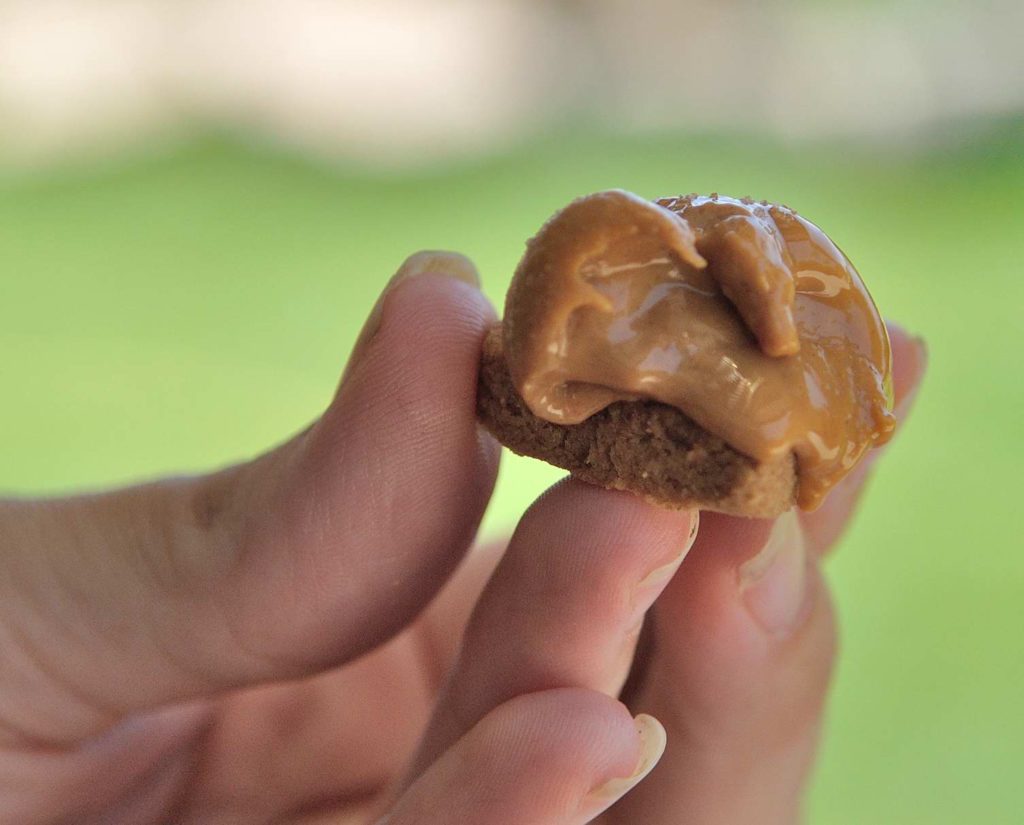 So here they are..
House recommendation: add a dollop of natural peanut butter on top of a cookie, put some salt on it (yes!), and take a bite -> perfection!
And I won't hide it: there was a version where I played with some peanut butter and melted chocolate on top of the cookies that turned out lovely as well 🙂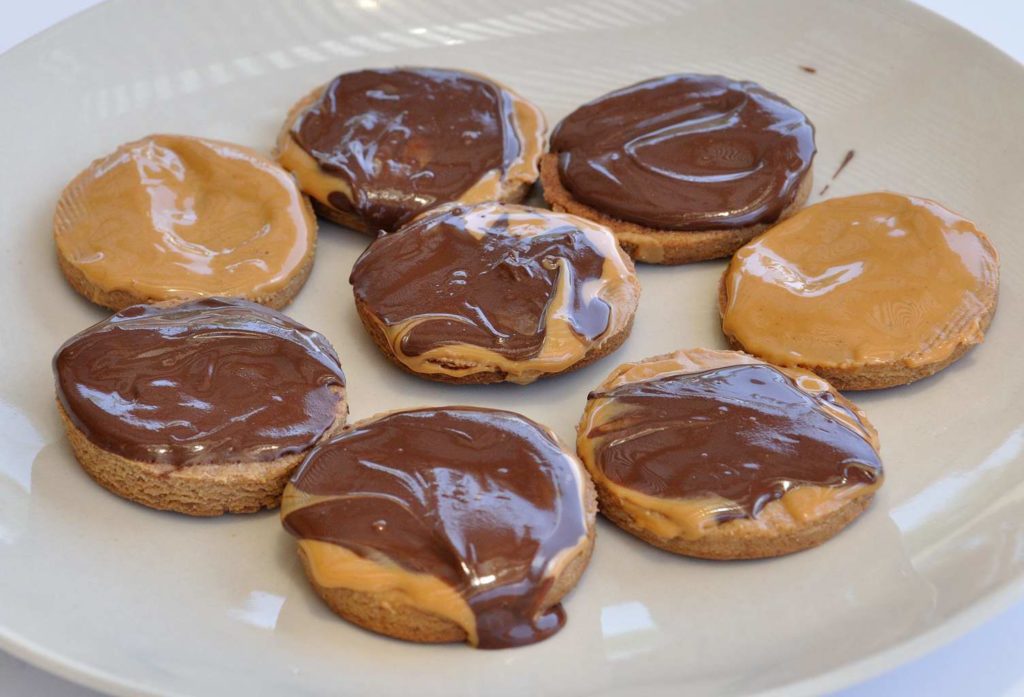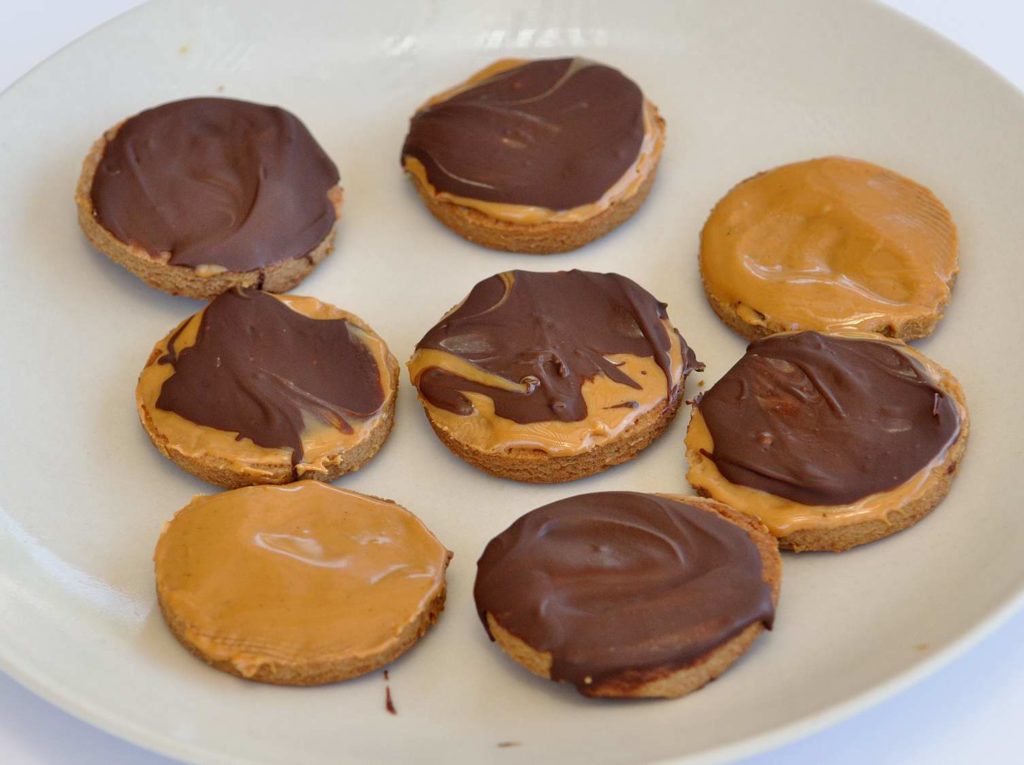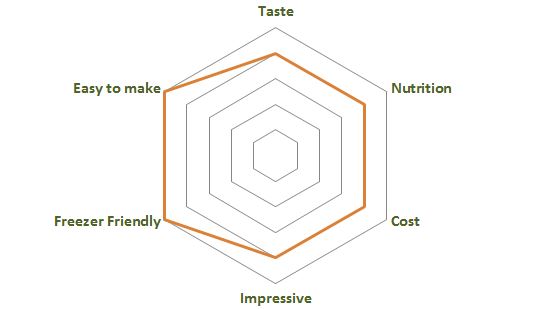 Vegan Cut-Out Cookies
Simple to make, plant based, natural cut-out cookies
Ingredients
1.5 cups whole splet flour (210 g)
½ cup coconut oil (liquefied)
¼ cup pure maple syrup
½ tea spoon vanilla extract
a pinch of salt
Instructions
Whisk the coconut oil and the maple syrup in a bowl thoroughly, add the flour, vanilla extract and salt and work all ingredients into a cookie dough ball (as in all baking recipes, I highly recommend you'd use a kitchen scale rather rely on measuring cups only).
Flatten the dough using a rolling pan and use cookie cutters to cut the desired shapes (the dough can be re-used each time to make another batch), I recommend doing this between 2 parchment paper sheets for ease of use.
Place in an over pre-heated to 170 C for about 15 minutes.
P.S.
If you liked this and want to be updated with new recipes, Like VeganHightechMom on Facebook or register to get updates via email (This is mostly recommended as it is the only way to ensure you'll receive the recipes. And check your spam or "Promotions" tabs, as these email might end up there sometimes).
Moran