This post is also available in: Hebrew
They say one of the reasons that make us prefer one food over another is since we associate food with magical childhood memories.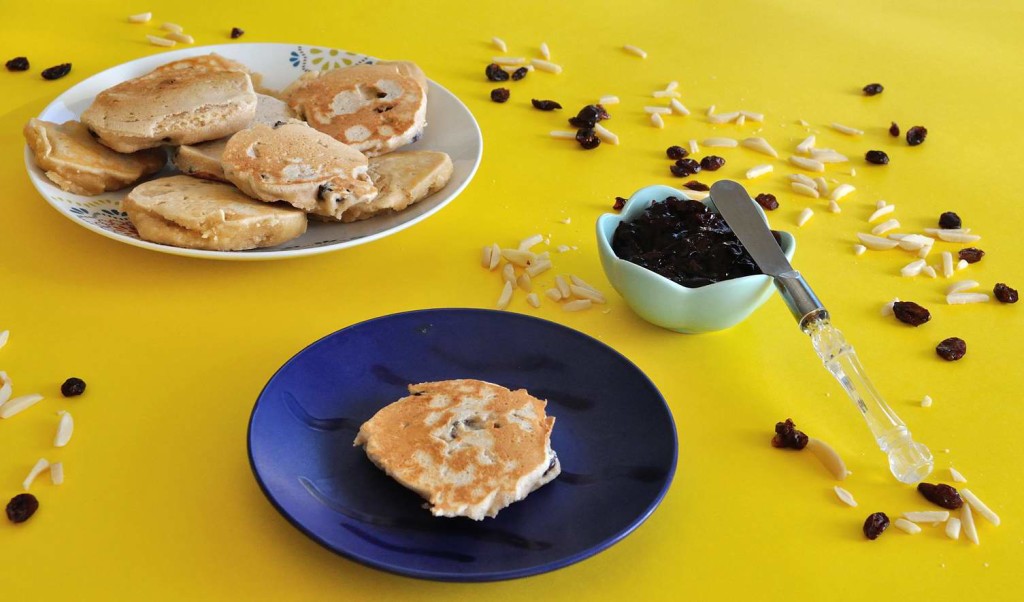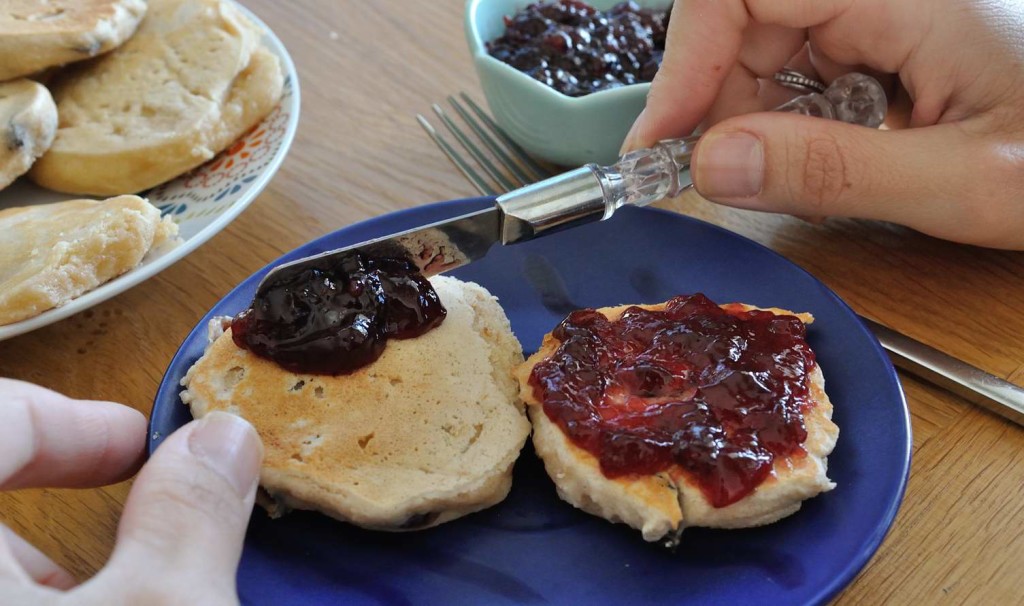 I say, not just magical childhood memories, good experiences associated with certain foods in our adult years can also make us prefer that food over another many times. One of the examples for me are Syrniki Latkes, that I have very nice memories from the first time I tied them: I was on maternity leave with my first born girl, and my husband had to go abroad for a few days for business. So I spent the night at his parents' house so they can help me with the baby and also enable me some free time to study for the GMAT exam I was studying at the time. Needless to say I guess I was a bit stressed.. First few weeks as a mommy, a demanding exam ahead of me, and my husband abroad.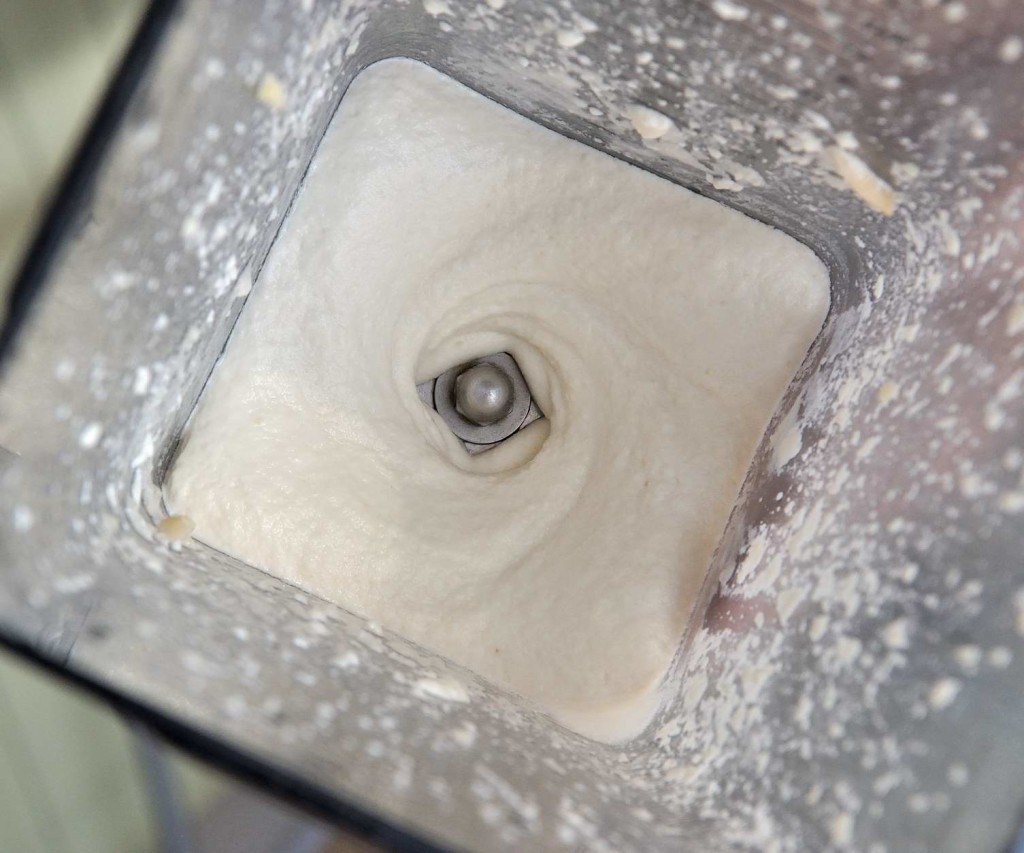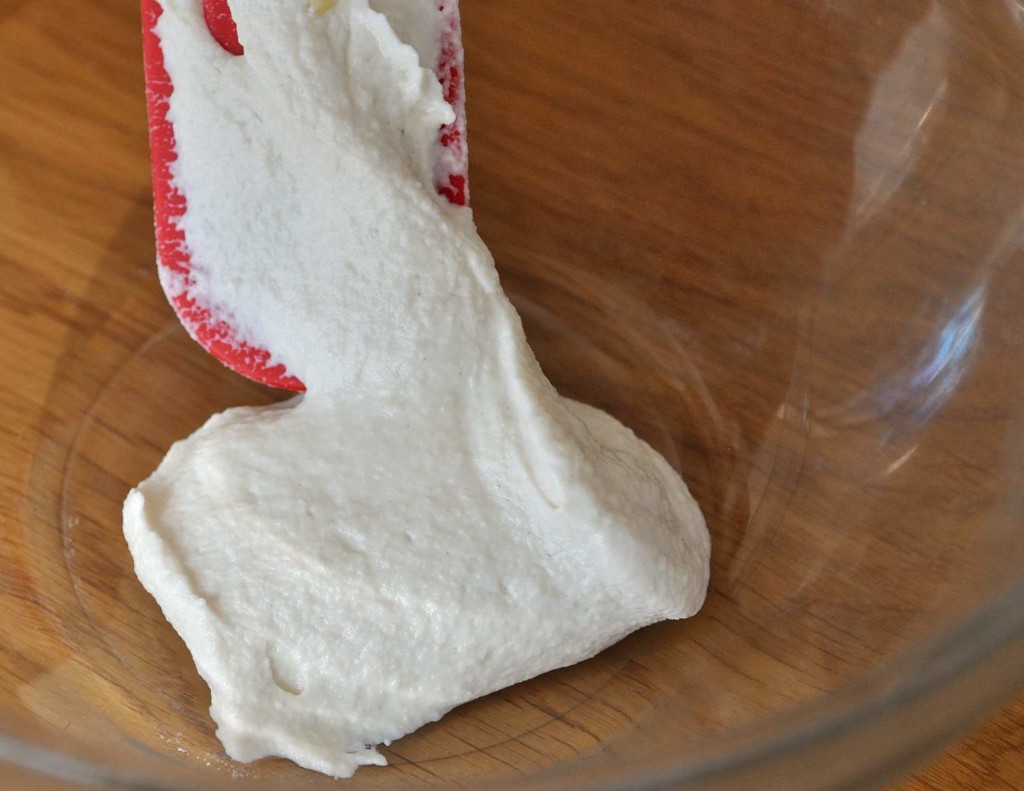 But they let me slip in (a gesture I could truly appreciate after becoming a parent), the little one was right after a shower, with a clean diaper and cloth, happy and smiling, and when I went down the stairs (happy about the time of the day and the whole situation) I felt a sweet smell coming from the kitchen and my mother in law invited me to come and get some Syrniki Lateks with (home made) jam. They were warm and soft and sweet and perfect, and I fell in love with them, and ever since I had Syrniki in may other occasions.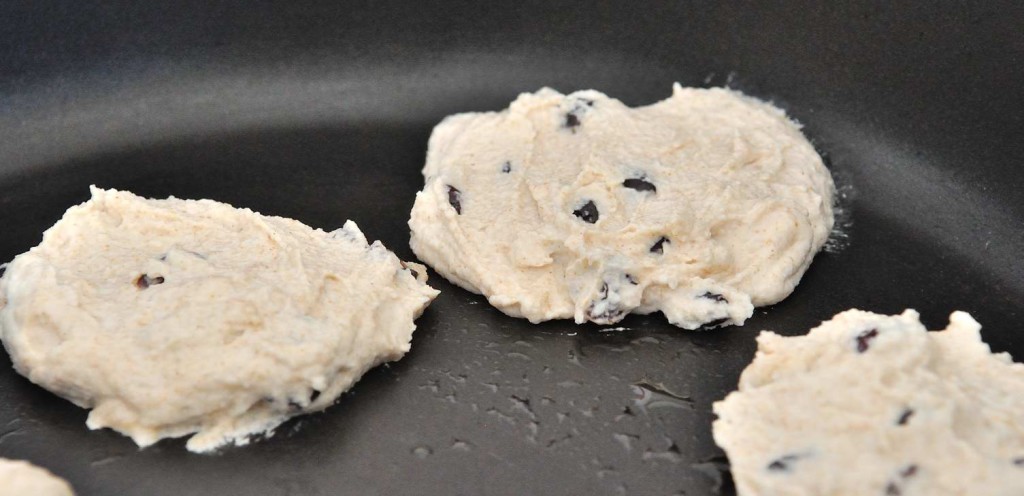 If you are unfamiliar with Syrniki, these are mildly sweet latkes, from the Russian kitchen (where my husband and family came from). Like many other Russian traditional dishes I like (see on the blog also Borscht soup, chilled Svekolnik soup, and Vinaigrette salad), I found that no 2 Russians can agree on how to make them 🙂 . I guess it is a matter of where in Russia you are from, and of course of sweet childhood memories… Anyhow in my mother in law's house Syrniki are made with Tvorog cheese, that I changed to almond cheese in my version (to make it vegan), and with flour and sugar, that I changed to whole spelt flour and maple syrup (to make it a bit healthier).
So true, this is not my childhood memory, as I wasn't raised in the magical Ural mountains where my mother served me warm Syrniki in front of a snowy window.. But hey, my mother in law didn't serve Syrniki to her kids either as both of them hate cheese.. 🙂 Either way, these latkes are super tasty, and I have been trying to reproduce their taste and texture ever since I stopped eating dairy, and I feel this version is pretty much it.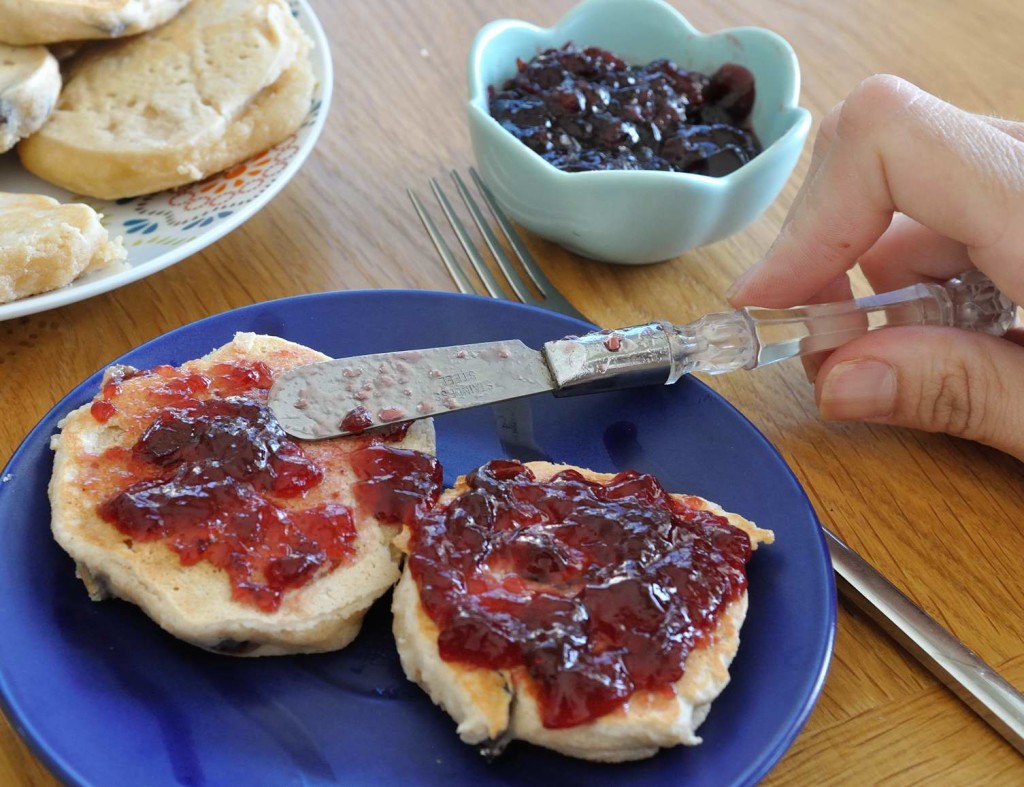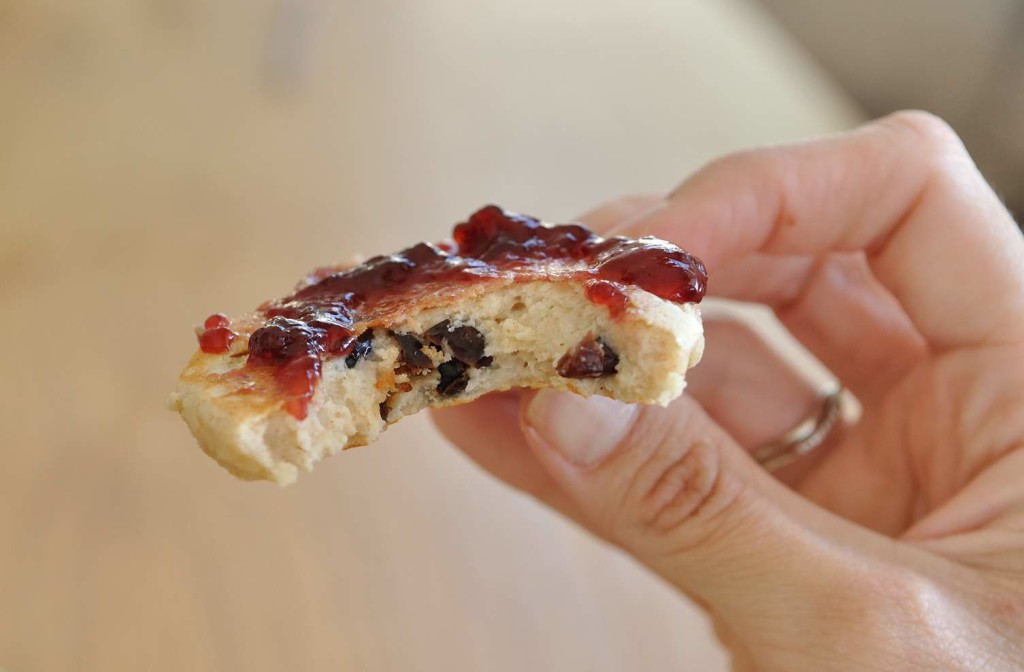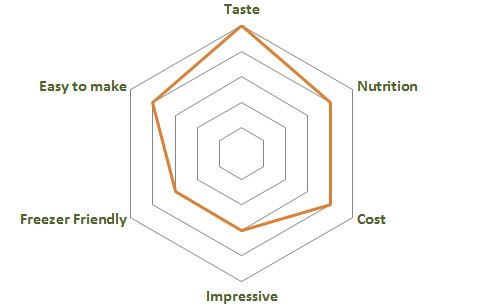 Vegan Syrniki Latkes
A vegan twist on the traditional Russian Sirniki Latkes, which are mildly sweet, simple to make, and so tasty!
Ingredients
For the cheese:
100 grams blanched almonds (about a cup)
Half a cup water from which 2-3 table spoons are fresh lemon juice
¼ tea spoon salt
For the Latkes:
2 table spoons pure maple syrup
3 table spoons whole spelt flour
Optional a handful of dried cranberries or dried raisins
Instructions
Prepare the cheese: Blend all the cheese ingredients in a blender until the mixture reaches a very smooth texture (see picture above).
Pour the cheese into a bowl, add the other ingredients and mix just to combine (do not over mix).
Warm a non stick skillet with one team spoon of oil. When it is warm, with wet hands create the latkes and put them in the skillet. Cook both sides for about 3 minutes (turn heat down if you notice they start to brown too much).
Sirniki are usually served warm, with some kind of jam on top of them. I personally also like to have them with a topping of sesame paste with maple/date syrup, or just plain as they are.
P.S.
If you liked this and want to be updated with new recipes, Like VeganHightechMom on Facebook or register to get updates via email (This is mostly recommended as it is the only way to ensure you'll receive the recipes. And check your spam or "Promotions" tabs, as these email might end up there sometimes).
Moran