This post is also available in: Hebrew
We all know we "eat with our eyes", so I thought I'd highlight one of my favorites, cashew cheese, because honestly, cashew deserves some spotlight.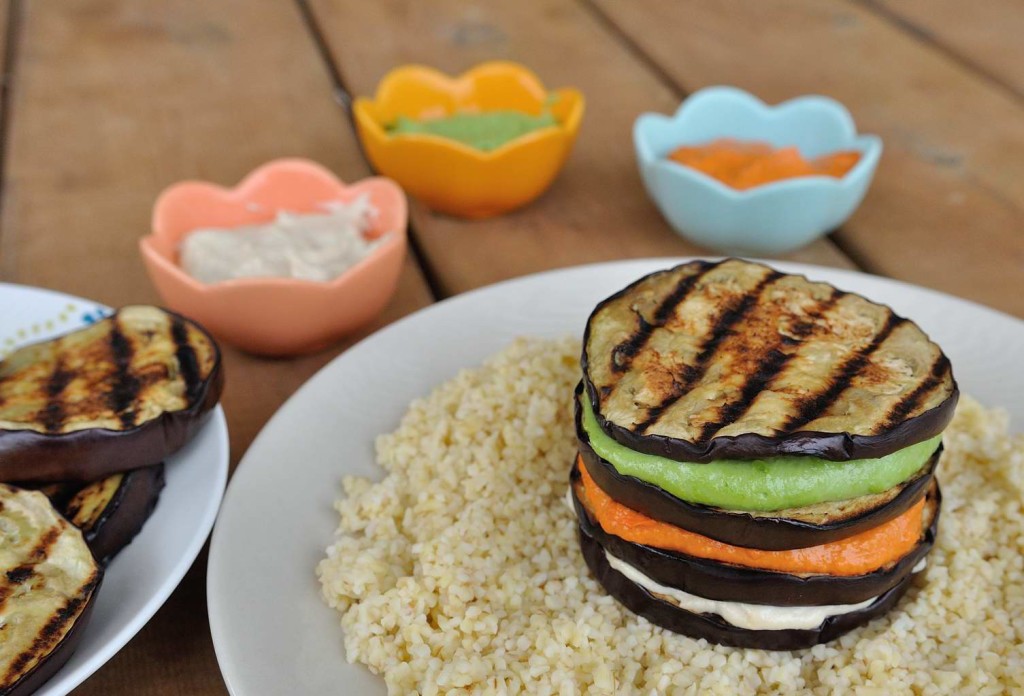 I keep running into people who find out for the first time the many amazing dishes you can make using cashew (cashew cream for a vegan green shakshuka, cream for gratin, pizza topping, ravioli filling, to start with..), and it is really amazing to see how much they love the results!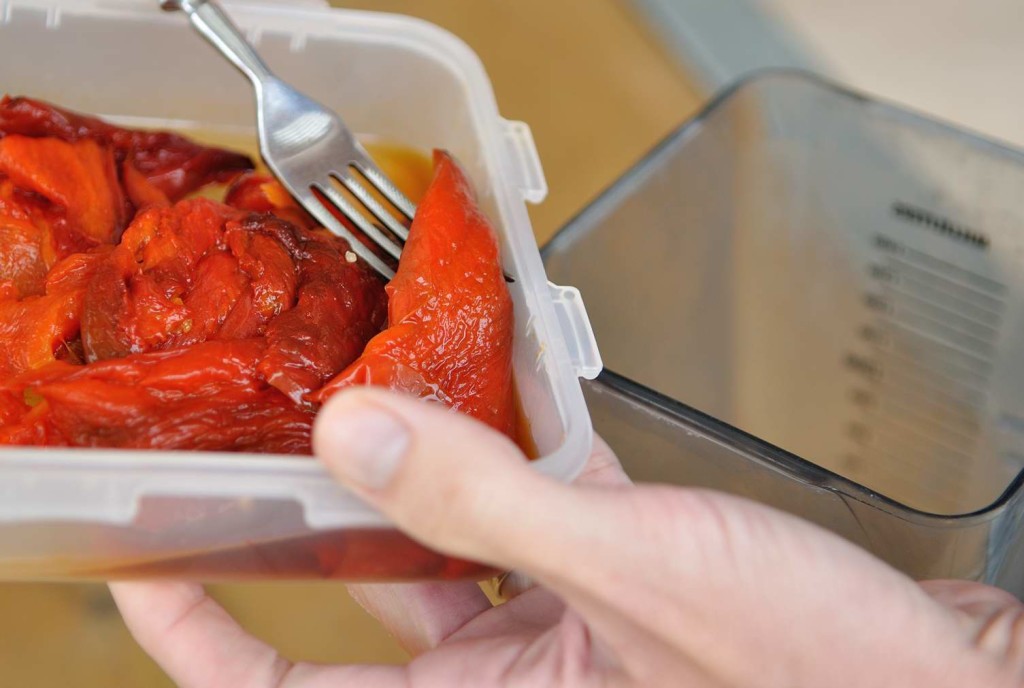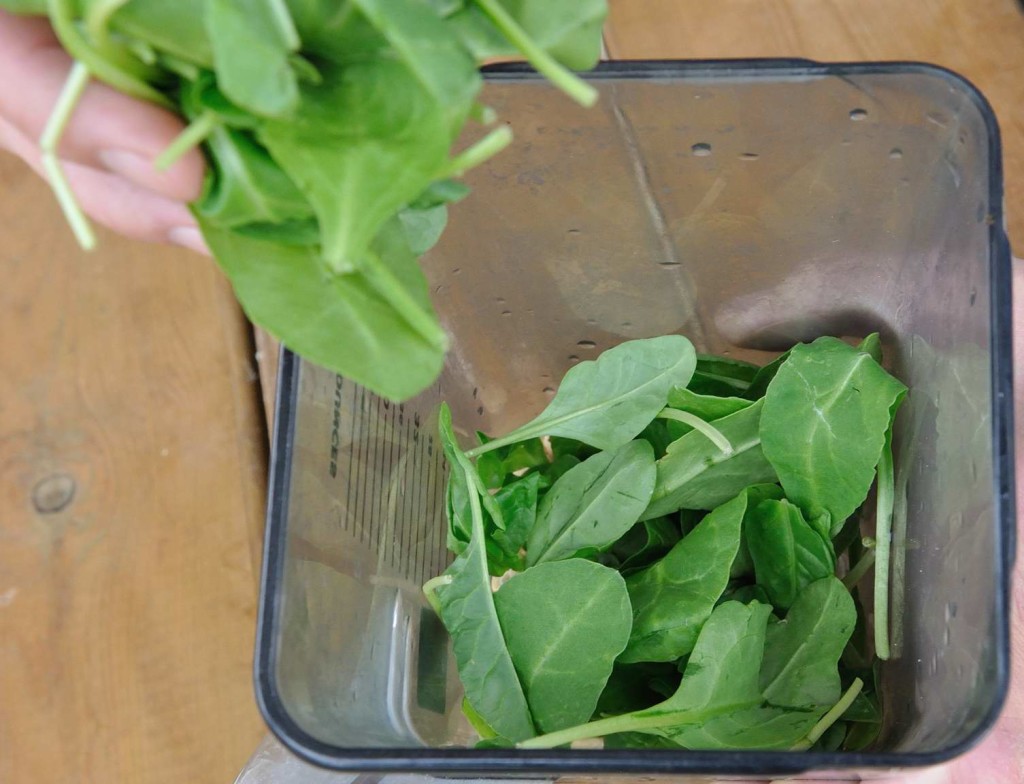 What's nice about cashew cheese, is that you can play with it and adjust its taste to what you or your family/guests like, as it serves as an amazing base for so many flavors, making it a great option for different spreads for a buffet for example.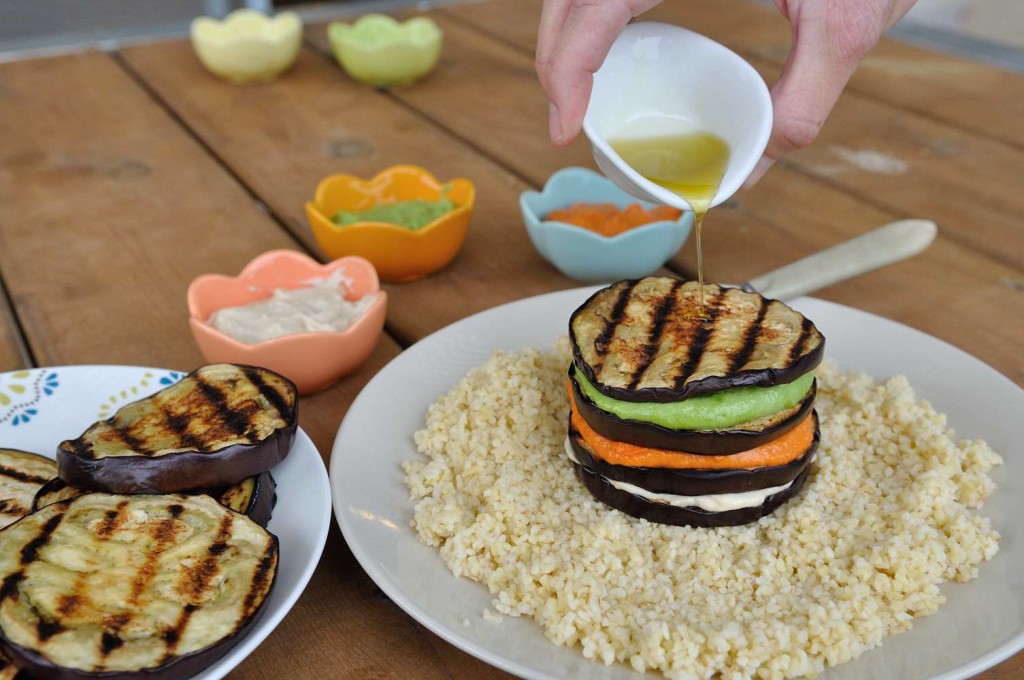 This time I made it in 3 different colors: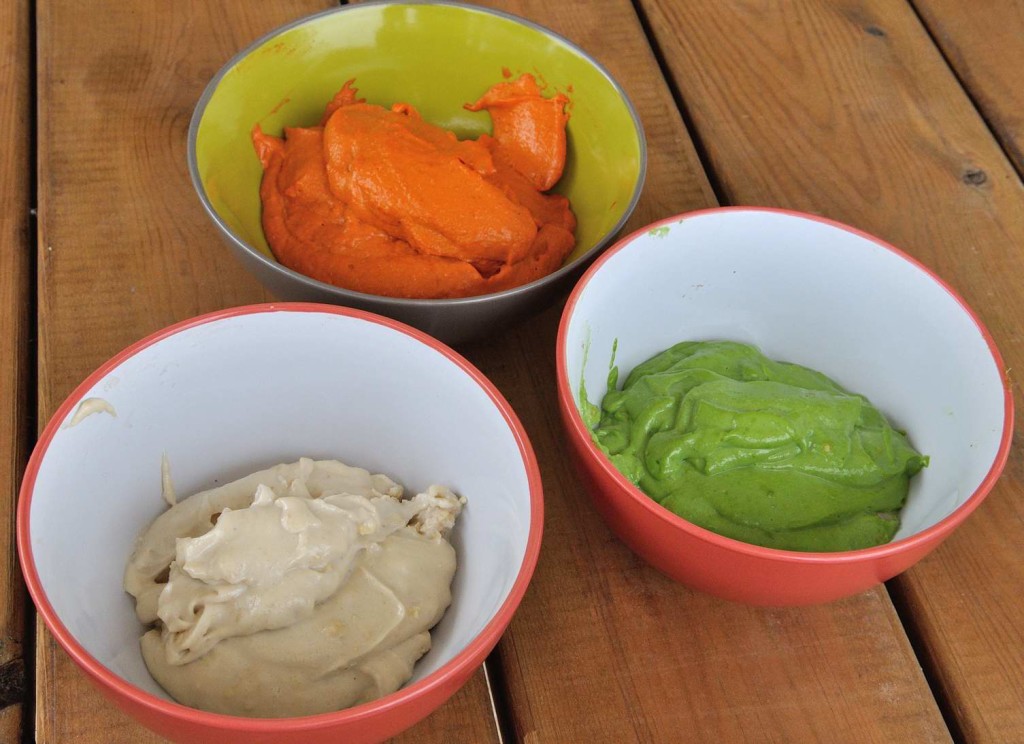 The basic white: made off of one cup of raw cashews, 1/4 cup water, 1/4 cup lemon juice, and salt.
The second is red: using roasted red peppers (that just make everything perfect, don't they?), but you can also use dried tomatoes instead.
And the third is green: using spinach, while you can sub with chard, or basil of course.
And really, you can play here, and add roasted yellow peppers, roasted/fresh beet, za'atar, garlic, and pretty much anything you like.
This cheese is great in sandwiches, lasagne, ravioli, and also on top of roasted eggplant slices, like here.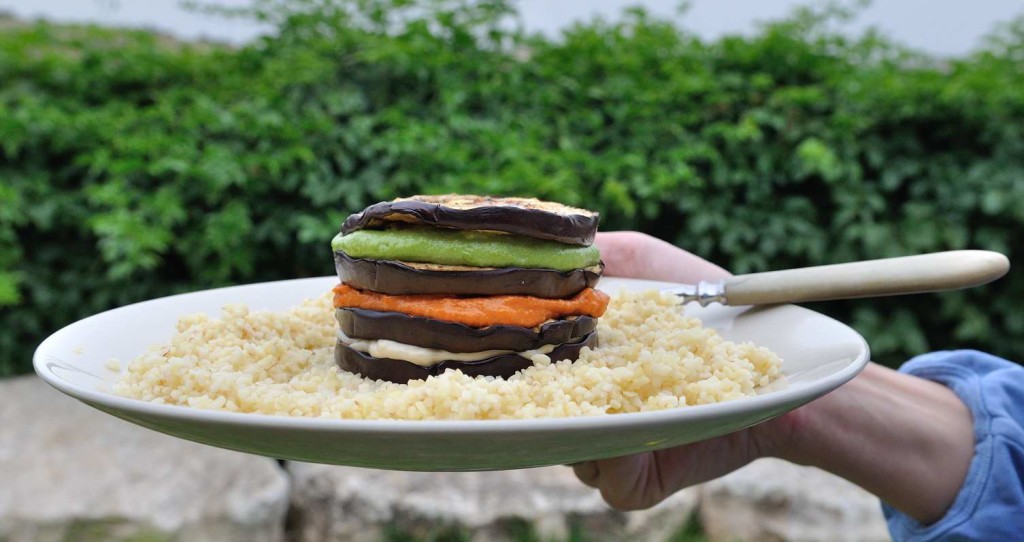 Spreadable Cashew Cheese, 3 ways
Delicious and colorful 3 types of vegan cashew cheese, on top of roasted eggplants
Ingredients
For the base cheese:
1 cup raw cashew
¼ cup water
¼ cup lemon juice
½ tea spoon salt
For the green cheese:
1 cup raw cashew
¼ cup water
¼ cup lemon juice
½ tea spoon salt
2 handfuls of spinach
For the red cheese:
1 cup raw cashew
¼ cup water
¼ cup lemon juice
½ tea spoon salt
Roasted red peppers (pieces from about 3 peppers)
For the eggplants:
1 eggplant (or more, according to the number of diners)
Instructions
To make the cheese: Soak the cashews in warm water for 10 minutes (if you are using a high speed blender you can skip the soaking), drain and place in a blender along with the rest of the cheese ingredients (each cheese color and its own ingredients). Blend until it reaches a smooth texture.
To make the eggplants: Slice the eggplant to 0.5 thick slices and brush both sides with olive oil. Heat a griddle pan brushed with some olive oil (make sure it is very hot) and cook the eggplants on the griddle for a couple three of minutes per side (until they are brown and soft).
Prepare the dish: Take 4 slices of eggplants in about the same size, spread 3 of them with the different 3 types of cheese and top with the 4th slice.
Inspiration for the eggplant serving from
here
.
P.S.
If you liked this and want to be updated with new recipes, Like VeganHightechMom on Facebook or register to get updates via email (This is mostly recommended as it is the only way to ensure you'll receive the recipes. And check your spam or "Promotions" tabs, as these email might end up there sometimes).
Moran